On Tuesday, Google unveiled its 13th annual Zeitgeist, a breakdown of around 1.2 trillion searches, which revealed one pressing question that people just couldn't ask enough times in 2013: "What is twerking?"
This year in search had plenty of other drama as well, from the birth of the royal baby to the death of anti-apartheid icon Nelson Mandela. So what else were Google users curious about in 2013?
Google explains the news
Snapchat, DOMA, Molly, bitcoin. All of these terms popped up regularly in news stories in 2013. The problem? Apparently people didn't know what they meant. (They are, respectively, a photo-sharing app, the Defense of Marriage Act, a nickname for the newly popular club drug MDMA, and a virtual currency).
The number one "What is?" question, however, centered around pop singer Miley Cyrus and her controversial grind-it-out performance at the 2013 MTV Music Video Awards.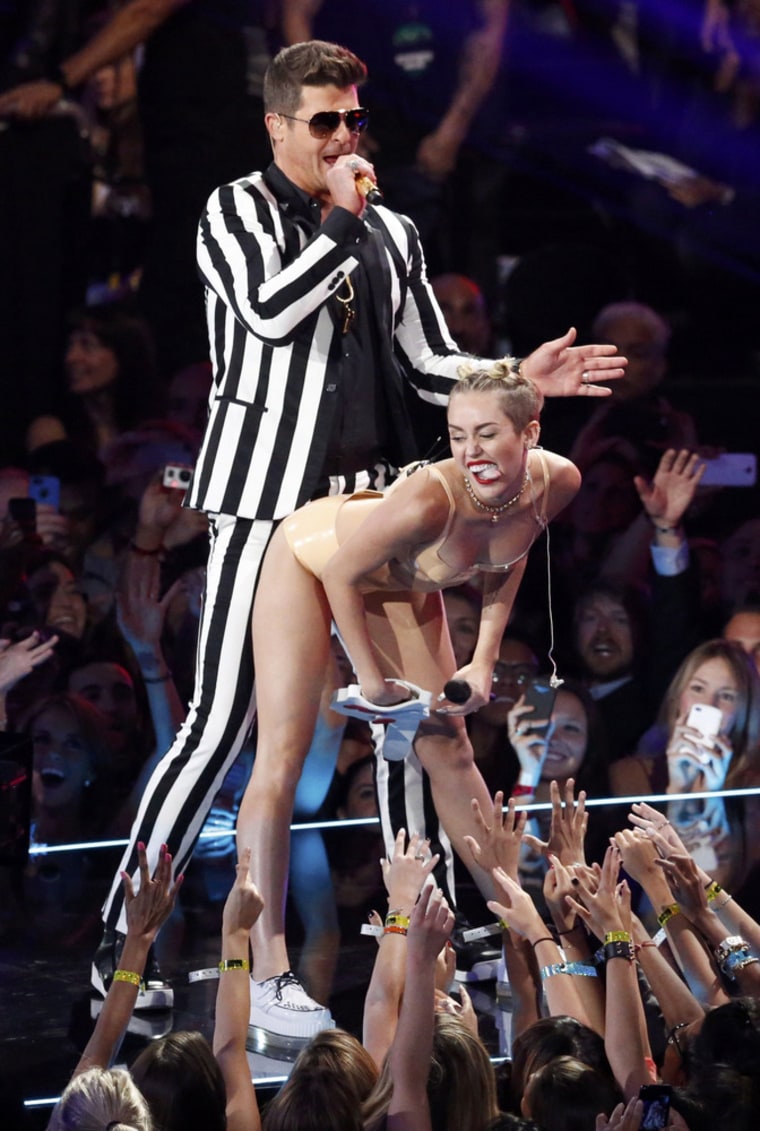 In case you were wondering, the Oxford Dictionaries' answer to "What is twerking" is: a sexually provocative dance "involving thrusting hip movements and a low, squatting stance." (Yeah, you kind of need to see it to understand. Warning: Cannot be unseen). 
Here are the rest of Google's top 10 "What" questions from 2013:
What is twerking?

What is ricin?

What is DOMA?

What is Molly?

What is gluten?

What is sequestration?

What is Obamacare?

What is lupus?

What is Snapchat?

What is bitcoin?

Dealing with tragedy
The world mourned the death of multiple notable names this year, including Nelson Mandela, the revered civil rights leader and first black president of South Africa, who died in December at the age of 95. His name was the top global trending search term (meaning it had the highest amount of traffic over a sustained period in 2013 compared with 2012).
Behind him in Google's search rankings was Paul Walker, the "Fast and the Furious" star who died at age 40 in a single-car accident near Los Angeles. Next, after the iPhone 5S, was Cory Monteith, the former "Glee" actor who died at age 31 in a Vancouver hotel room after reported alcohol and "intravenous drug use."
And in the U.S. rankings, James Gandolfini from "The Sopranos," who died while on vacation in Italy at age 51, was the seventh most-searched term of 2013.
Here, overall, are the top trending searches in 2013 from around the world:
Nelson Mandela

Paul Walker

iPhone 5S

Cory Monteith

Harlem Shake

Boston Marathon

Royal baby

Samsung Galaxy S4

PlayStation 4

North Korea
Google gives life advice
How many of Google's users are awkward teenage boys? Apparently, plenty of them, because three of the top 10 "How to" questions were people asking how to tie a tie, kiss and flirt. A few other things U.S. users wanted to know:
How to tie a tie

How to file

How to get a passport

How to blog

How to knit

How to kiss

How to flirt

How to whistle

How to un-jailbreak

How to Vader

That last one, by the way, is a "Star Wars"-inspired meme that looks something like this:

Sharks and superheroes 
As expected, big-budget action flicks ruled 2013, with "Man of Steel," "Iron Man 3" and "World War Z" taking the top three spots as the world's highest trending movies on Google. But studios didn't necessarily need to spend a ton of money to garner buzz. "Sharknado" (which, yes, is a movie about a tornado filled with sharks) made the top 10 despite only costing $2 million — a full $198 million less than Disney's latest Tony Stark adventure. 
Man of Steel

Iron Man 3

World War Z

Despicable Me 2

Chennai Express

Les Miserables

The Conjuring

Spring Breakers

Oblivion

Sharknado

Famous people behaving badly 
Untimely deaths weren't the only reason celebrities trended on Google this year. Some of them were involved in scandals. That includes Aaron Hernandez, a former tight end for the New England Patriots, who is in jail waiting to be tried for murder in the death of 27-year-old Odin Lloyd. 
Then there was celebrity chef Paula Deen, who admitted in court documents that she had used racial slurs in the past. And, leading the list of top-trending sports figures, was Oscar Pistorious, the professional sprinter who won the hearts of fans everywhere by racing in the 2012 Olympics with prosthetic legs — only to shock the world one year later after being charged with the murder of his girlfriend Reeva Steenkamp. Overall, the top trending people on Google were:
Paul Walker

Cory Monteith

Nelson Mandela

Aaron Hernandez

Adrian Peterson

Miley Cyrus

James Gandolfini

Paula Deen

Mindy McCready

Trayvon Martin

If you have a lot of spare time, you might want to check out the Google Zeitgeist website, which includes more than 1,000 lists from 72 different countries. 
Keith Wagstaff writes about technology for NBC News. He previously covered technology for TIME's Techland and wrote about politics as a staff writer at TheWeek.com. You can follow him on Twitter at @kwagstaff and reach him by email at: Keith.Wagstaff@nbcuni.com