Google asked students across the country to submit artwork showing off what they consider to be their "best day ever" as part of the Doodle 4 Google competition. The winner's artwork is gracing the Google homepage for a day — which is a nice bonus on top of a $30,000 college scholarship, a laptop, and other items in the prize package.
A Google Doodle — a redesigned version of the Google homepage logo — occasionally appears to mark a special occasion. The Doodles are typically created by Google employees, but the tech giant annually invites students from across the country to submit their own designs. This year, the competition had over 130,000 submissions, which were narrowed down to 50 state finalists.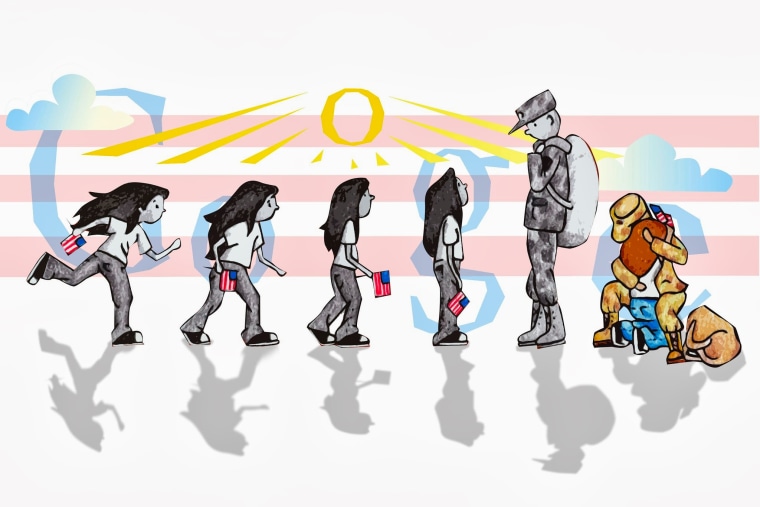 Out of those state finalists, a national winner was selected. Sabrina Brady of Sparta, Wisc. — who is in the 12th grade atSparta High School — won with a Doodle telling the story of "her reunion with her father as he returned from an 18-month deployment in Iraq," a blog post by Ryan Germick,the lead for Google's Doodle team, explains. Brady's design,dubbed "Coming Home," was placed on the Google homepage Thursday.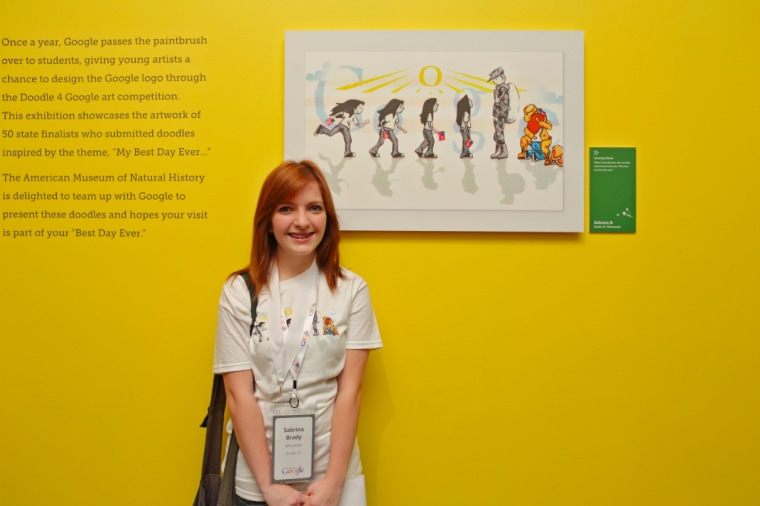 While on TODAY, Brady explained that the event she illustrated in her Doodle actually occurred when she was about 10 — the emotion of the moment stuck with her for over eight years."It was very shocking, I didn't think I would make it as far as the top 250 and now I'm the winner and it's crazy,"Brady explained."He was gone [...] in my critical point, when every little girl has their like daddy moment,"she said, while describing what inspired her design. "I lost him in the middle of mine. It was definitely … I missed him."
Thanks to a Google+ Hangout, a video chat, Brady and her dad had another special moment on TODAY, when the man appeared on screen to congratulate his daughter."It was a wonderful surprise," he said.
Want more tech news or interesting links? You'll get plenty of both if you keep up with Rosa Golijan, the writer of this post, by following her onTwitter, subscribing to her Facebook posts, or circling her on Google+.