Randi Zuckerberg, CEO and founder of Zuckerberg Media, shares apps that will help you capture cool photos, track the weather in real time, redecorate your home, and more. 
Jelly
Jelly crowd-sources advice from your friends using photos, and it¹s been getting a lot of buzz recently, because it was founded by the guys who founded Twitter!

Take a photo of something or just ask a question: The people from your social networks who are most qualified to respond will receive a text message, asking them to answer.
RoomerTravel.com
This newly-launched travel website is designed to connect people who would be stuck paying for an empty hotel room with travelers looking for deals.

Sellers can submit their unused reservations, and RoomerTravel will post their hotel rooms. Buyers can browse and buy rooms, and the site will confirm the reservations and pay the sellers. Some deals offer up to 65 percent off.
Peek Tours & Activities
Peek is a brand new app from the one-stop shop for travelers and locals to easily book amazing activities.
It features thousands of handpicked activities, curated by travel experts and taste makers in 17 U.S. cities, London and Paris.
The app allows users to discover hidden gems in their own cities, or make the best of their visits to other cities.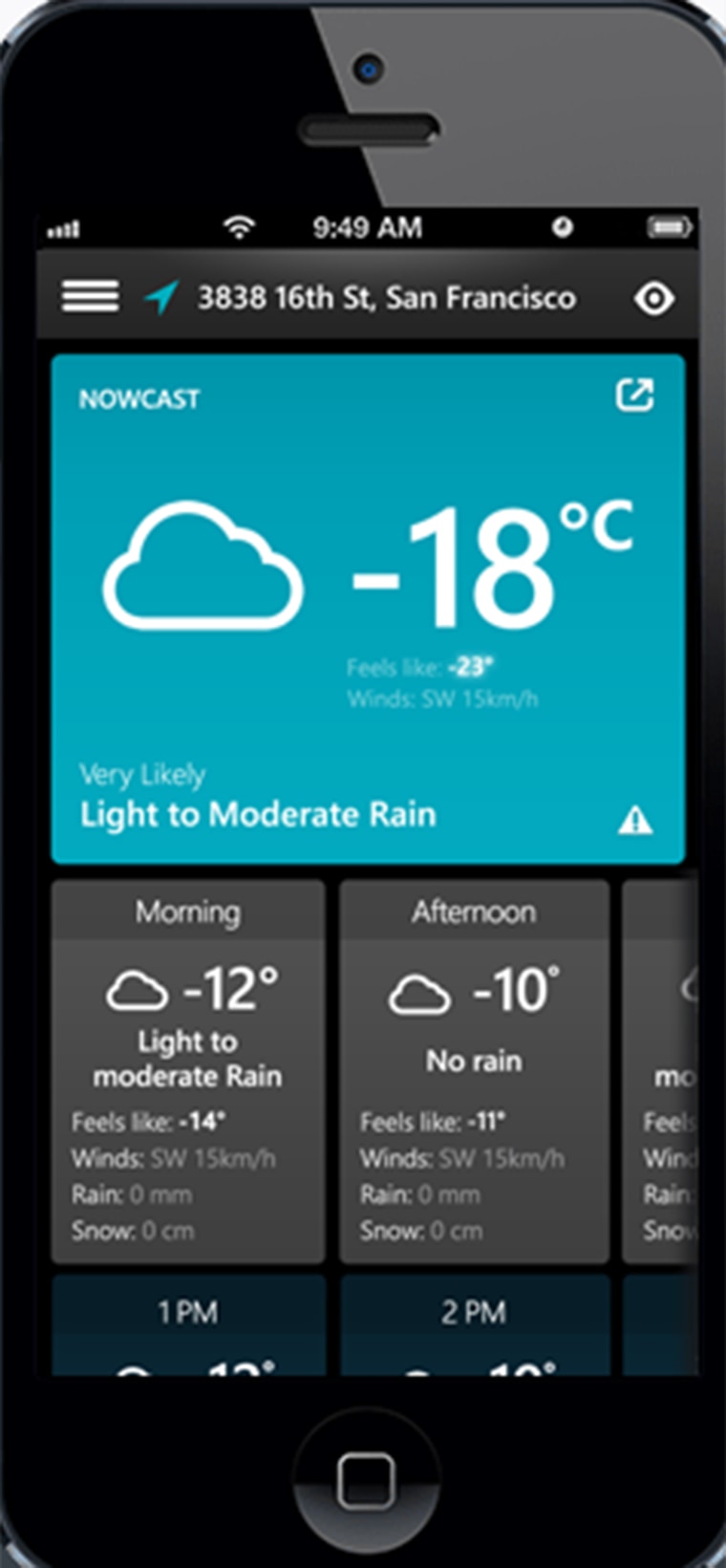 Skymotion
This is a "nowcast" (instead of a forecast) weather app that tells you what to expect, down to the very minute.

Skymotion reads your exact location to tell you when precipitation will start, its intensity, and when it will end. 
Bubbli
This photo app is really blow-away cool, especially if you want to capture the scenic outdoors. It delivers what they call a spherical photo: a 360-degree view of the scene in all directions.  
You can navigate the sphere by moving your phone or iPad as if you were peering through a moving window. 

Trove
Trove is a time-saving news reader app that helps you filter out noise and follow the topics of most interest to you. It saves time and keeps you in the know.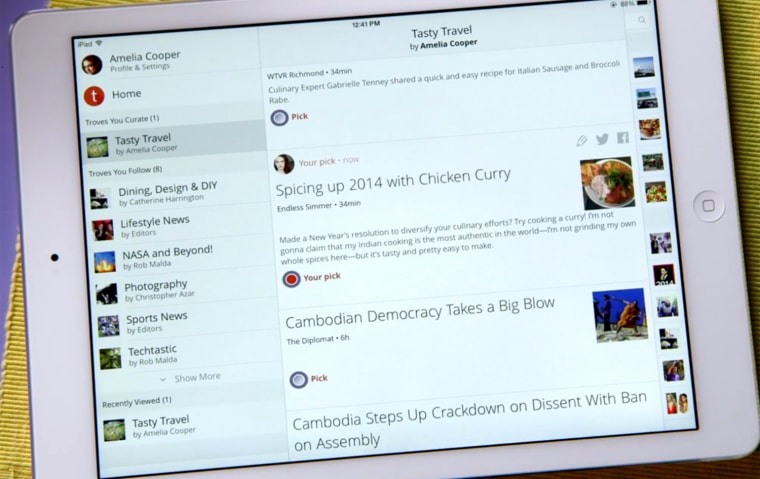 Hunter's Alley
If you love the feel of vintage, this app is for you; it offers vintage, antique and contemporary pre-owned items. Irreverent and fun, it's ideal for people on a budget. 
Puppy Bowl
If you would rather look at cute puppies than the Super Bowl, this site by Animal Planet is for you.

Puppy Bowl X will kick off at the same time as the Super Bowl. You'll have plenty of entertainment, from terrier tackles to Fido first downs.
Souper Bowl of Caring
A nonprofit dedicated to mobilizing young people to fight hunger and poverty in their communities, Souper People is where they can register to participate and collect a dollar or one food item for people in need. All of the donation will go to a local hunger-relief charity of their choice.