Actress and singer Zendaya is well known not only for her prowess as a performer, but also for her outspokenness about positive body image and self-respect.
The 19-year-old, who just released her latest single, "Something New," Tuesday, will appear as the cover girl for the spring issue of New You, and she opened up to the magazine with her typical Zendaya candor.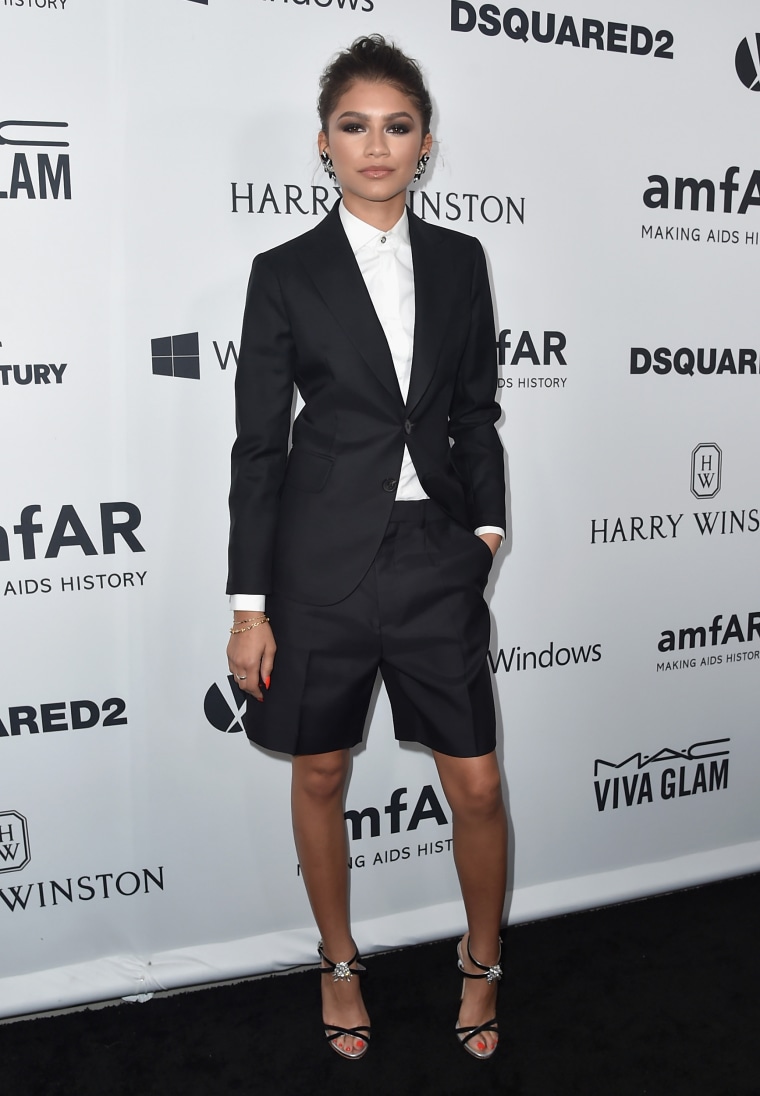 "If there's any definition to being perfect, you're perfect at being yourself," she said, highlighting her strong beliefs about body positivity. "There is no such thing as ugly."
This particular sentiment comes as no surprise to fans, who watched as Zendaya condemned Modeliste Magazine in October for overly Photoshopping photos.
RELATED: Zendaya hopes to 'spark a change' as a champion of positive body image
It takes self-confidence to advocate for keeping a natural look on camera, and Zendaya said that is something she has had since childhood. "I was made fun of but didn't bother me very much because I was very comfortable in who I was."
"I was taught as a young child by my parents and family to love myself." Now, in order to keep perspective while being in the spotlight, she said, "I just focus on being a good person."
"It's important to find out who you are and love who you are," she said. "No matter what you're dealing with, it's so much harder and more draining and so much more exhausting to be constantly pretending to be something that you're not."
"It's very freeing when you're just like, 'Yo, I'm just going to do me!'"
Zendaya also passed on her best advice, which ultimately came down to being as real as possible. She told New You, "People respond to people who are authentic."
RELATED: Zendaya, CoverGirl's newest face, celebrates 'diversity and expansion of beauty'
And Zendaya plans on remaining authentic herself. She said, "Ten years from now I see myself doing what I love to do and doing great stuff for humanity."
She expressed similar sentiments in an interview with NBCBLK. "Openly loving and accepting ourselves allows others to really see us," she said. "I use my platform as a tool and a way to speak about greater change."
"Growing up in this industry as a young woman of color has made want to be more outspoken."
Zendaya thinks she can remain a strong and outspoken role model, as her family keeps her grounded.
She told New You, "If I thought for a second that I could possibly lift off the ground, I have a thousand people who will grab my ankles."