Disney star Zendaya accepted "Fashion Police" panelist Giuliana Rancic's apology on Wednesday for mocking the dreadlocks she wore Sunday at the Academy Awards, but the incident continues to spark conversations about race, culture and stereotypes.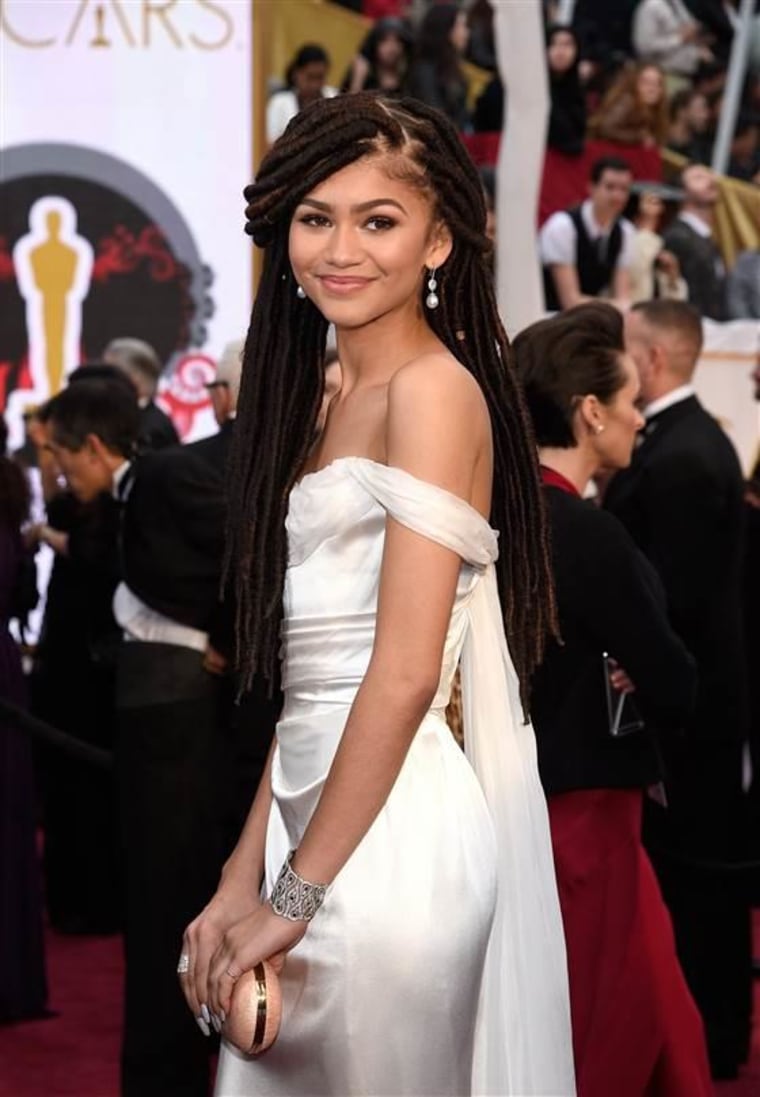 On Monday night's episode of E!'s "Fashion Police," a show known for praising and tweaking celebrity style, Rancic critiqued Zendaya's red-carpet look at the Oscars.
"I feel like she smells like patchouli oil ... or weed," Rancic said.
It didn't take long for Zendaya to respond, addressing her more than 5.2 million followers on both Twitter and Instagram later that night.
"There is a fine line between what is funny and disrespectful," the post reads. "Someone said something about my hair at the Oscars that left me in awe. Not because I was relishing in rave outfit reviews, but because I was hit with ignorant slurs and pure disrespect. To say that an 18 year old young woman with locs [dreadlocks] must smell of patchouli oil or weed is not only a large stereotype but outrageously offensive."
Zendaya's post cited family members, entertainment industry icons and academics who also wear dreadlocks, adding, "There is already harsh criticism of African American hair in society without the help of ignorant people who choose to judge others based on the curl of their hair."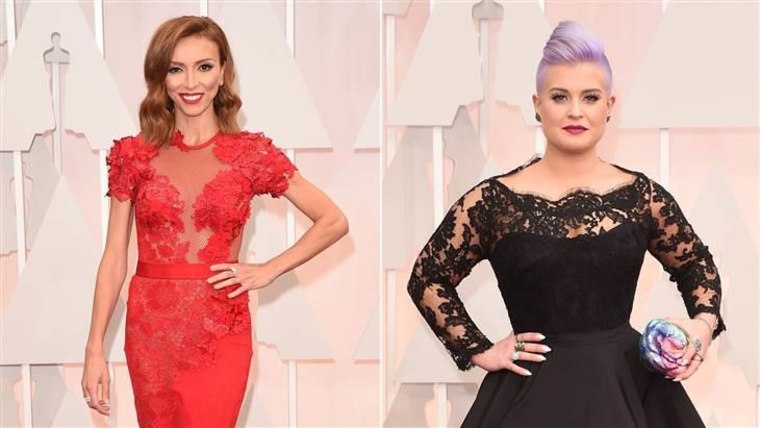 As of Wednesday afternoon, Zendaya's initial response had received over 300,000 Likes on Instagram and almost 100,000 "favorites" on Twitter.
Fifty minutes after Zendaya's post appeared on Twitter, Rancic used the same social media outlet to apologize.
"I'm sorry I offended you and others," reads her tweet. "I was referring to a bohemian chic look. Had NOTHING to do with race and NEVER would!!!"
Many celebrities — including actresses Kerry Washington and Chloë Grace Moretz, and "Selma" director Ava DuVernay — tweeted their support for Zendaya.
Controversy extended to the set of "Fashion Police," as Rancic's fellow panelist, Kelly Osbourne, didn't appear to accept Rancic's apology as of Tuesday afternoon.
Osbourne tweeted that she didn't "condone racism" and questioned her own return to the show if colleagues didn't "make it right."
Rancic followed up her tweet with a video apology, posted Tuesday on YouTube.
"I want to apologize for a comment that I made on last night's 'Fashion Police' about Zendaya's hair," Rancic says in the video. "Now, as you know, 'Fashion Police' is a show that pokes fun at celebrities in good spirit, but I do understand that something I said last night did cross the line. I just want everyone to know: I didn't intend to hurt anybody, but I've learned it is not my intent that matters; it's the result, and the result is that people are offended, including Zendaya, and that is not OK. Therefore, I want to say to Zendaya, and anyone else out there that I have hurt, that I am so, so sincerely sorry. This really has been a learning experience for me. I've learned a lot today, and this incident has taught me to be a lot more aware of clichés and stereotypes — how much damage they can do — and that I am responsible, as we all are, to not perpetuate them further. Thank you for listening."
Zendaya accepted Rancic's apologies Wednesday afternoon with a post shared on Twitter and Instagram.
"Giuliana, I appreciate your apology, and I'm glad it was a learning experience for you and for the network," reads a portion of her post on Wednesday. "I hope that others negatively affected by her words can also find it in their hearts to also accept her apology as well."
Others may not be so quick to forgive. In an essay published Tuesday on NBC BLK, contributor Danielle Moodie-Mills wrote that she was reeling from Rancic's comments.
"[Zendaya] has always garnered rave reviews when changing up her looks — from pixie cuts to long weaves — but she was lambasted this week when she decided to boast a more Afro-centric style," wrote Moodie-Mills, who co-hosts the political and pop-culture talk show Politini. "As a political and media professional, who also happens to have locs, I am beyond offended. Rancic's comments weren't just thoughtless and flippant, they were dripping with racist undertones."
Moodie-Mills presented the comments in a broader sociological context.
"Straight, Eurocentric, hair that blows in the wind has always been the standard-bearer of beauty to which other women are measured, and tighter curled or coarser hair types have been viewed as 'unkept,' 'dirty' and 'undesirable,'" she wrote. "When Rancic said Zendaya's locs [look] like they smell like patchouli oil and weed, the subtext of these statements are that people who choose to rock their hair in a natural style are both 'smelly' and 'lazy' — two tired tropes that have been attributed to black people since the beginning of time."
The essayist concluded that Rancic's role on "Fashion Police" only gives her so much comedic license.
"Sure, many will shrug off Rancic's thoughts as 'a joke,'" Moodie-Mills wrote, "but if there is one thing they should know by now, making fun of a person of color's hairstyle will only leave you twisted in knots and blowing in the wind."
Follow TODAY.com writer Chris Serico on Twitter.
This article was originally published Feb. 25, 2015 at 4:50 p.m. ET.