Movember may be over, but Zac Efron is only upping his mustache game!
The actor, 30, sported a pretty spectacular 'stache at the Australian premiere of "The Greatest Showman."
He paired his full but well-groomed whiskers with an equally dapper blue suit and a skinny black tie.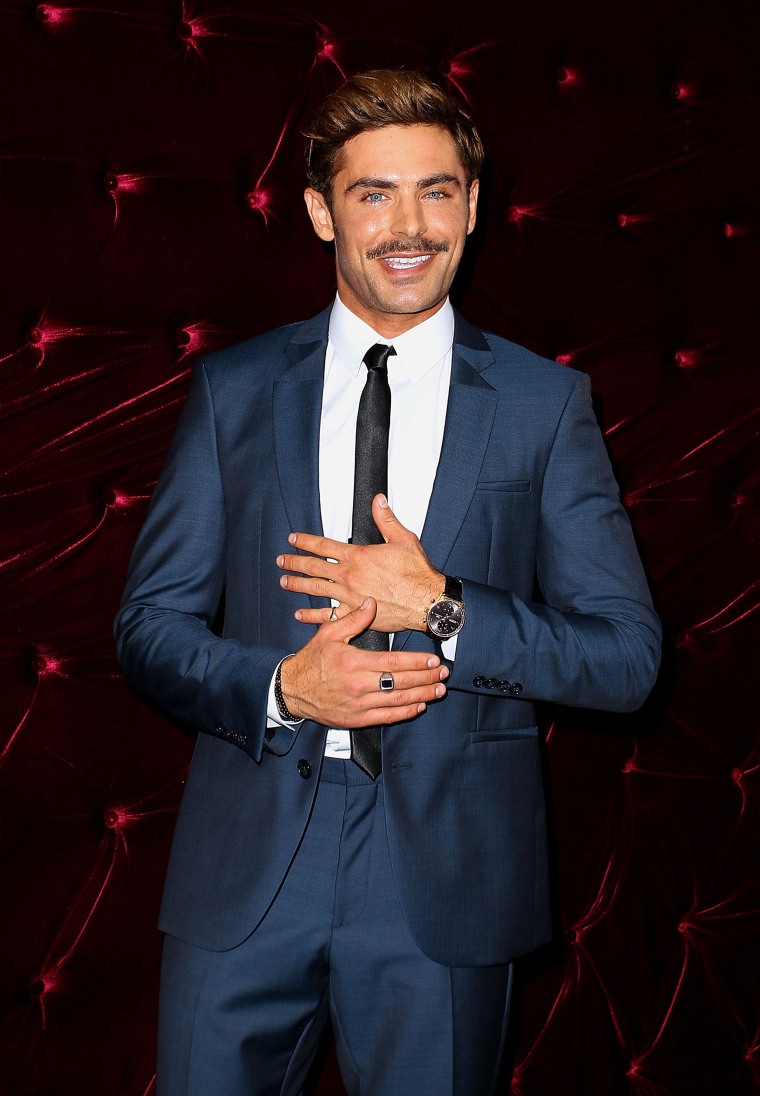 Confidence is a huge part of pulling off a mustache, and Efron showed plenty of swagger on the red carpet as he posed alongside co-stars Zendaya and Hugh Jackman. (Shout out to Zendaya's stunning butterfly dress!)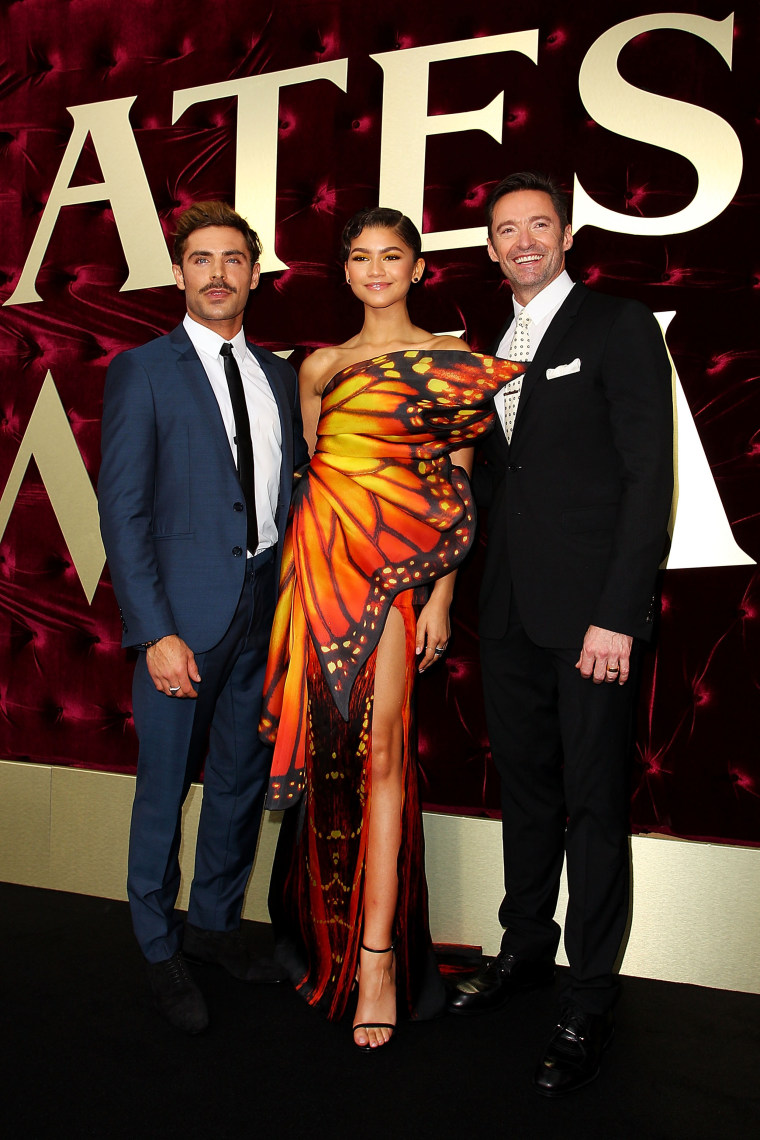 Jackman teased Efron about his overall retro look at the premiere, posting this candid photo asking "whose hair is higher?"
Efron hasn't commented on his new look, but word is he may be growing the 'stache for his upcoming role in "Extremely Wicked, Shockingly Evil and Vile," in which he will play notorious serial killer Ted Bundy.
Or, he could be following in the footsteps of his dad, who at one point had some truly epic, Ron Swanson-level facial hair. Efron posted this throwback photo of his dad for Father's Day a few years ago.
"Love you dad," he wrote. "And I'm jealous of your moustache."
Whatever the reason for his new soup strainer, it looks like Efron just grew the 'stache recently; here he is a few weeks ago with a short beard and the beginnings of some above-the-lip whiskers.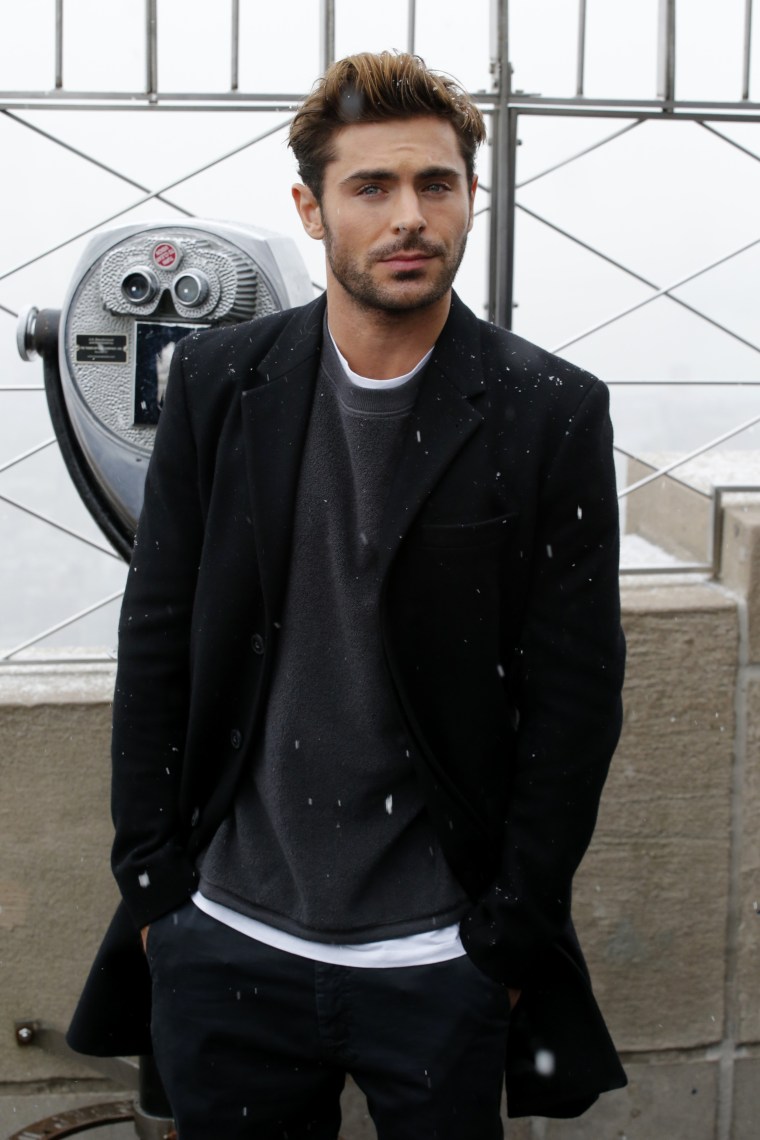 We're fans of the scruffy look, but we're more used to seeing the former "High School Musical" star clean shaven.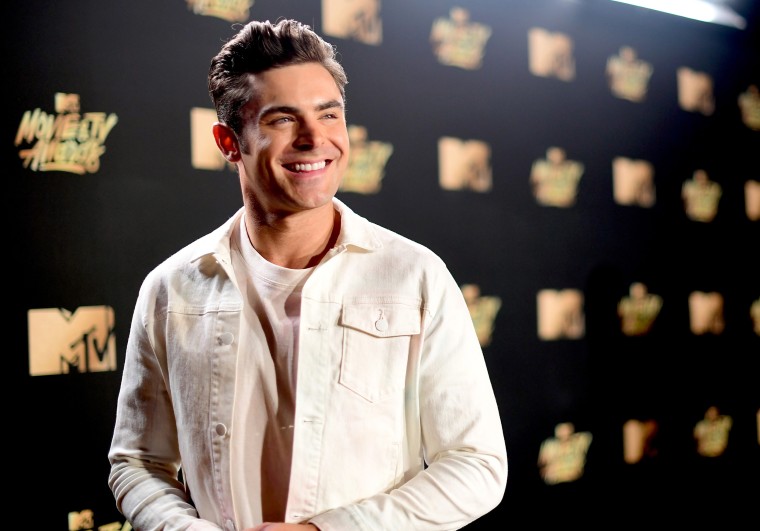 We'll have to see how long his dramatic mustache sticks around!