Be honest: What does your makeup bag or medicine cabinet really look like right now? If you're anything like us, the answer is, "not good."
But now we actually have a solution to fix that. It's called a Z palette and it'll change your life. Well, it'll at least change your bathroom. Invented by celebrity makeup artist Zena Shteysel, the brilliance lies in the versatility — any beauty product from any brand can fit inside. Simply use a "de-potting" method to take the product out of its original packaging.
Sound confusing? The makeup artists at Rouge NY — who swear by the method — break down how the Z palette works for TODAY.com.
Z is for ... Z palette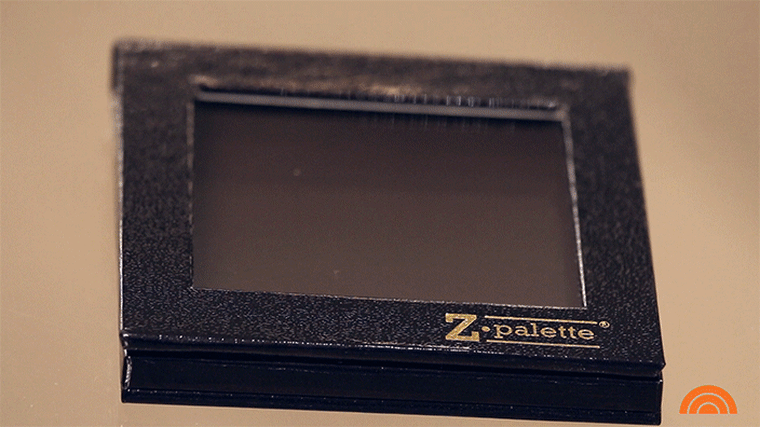 Pick the Z palette size that best works for you. It will come with additional empty pans if you need as well as stickers.
For popping out eye shadows, bronzers and more, use a flatiron or oven top. Here's a great tutorial to follow.
Or, scoop the last bit of your favorite lipstick or other product into one of the empty metal pans.
Apply the stickers to the bottom of each pan and attach within the Z palette so that they don't slide around. It's that easy!
Want to know the rest of the alphabet? Check out our A-Z Beauty Gif-tionary to master 26 of the latest trends.