What changes when a young couple, about to marry, gets the chance to see one another aged 70 years?
It may sound like a dramatic movie plot, but that's exactly what happened to this engaged couple. With the help of makeup and prosthetics, they were able to see each other in their 50s, their 70s and finally in their 90s.
So, what changed? Everything and nothing at all.
The video, created by Field Day, begins with the couple sans makeup, seated in front of a black backdrop.
"I mean, I'm not really nervous about the idea of marriage," the young man, Tavis, tells the camera.
"Now, we're a month out," adds Kristie, his bride-to-be. "We're ready."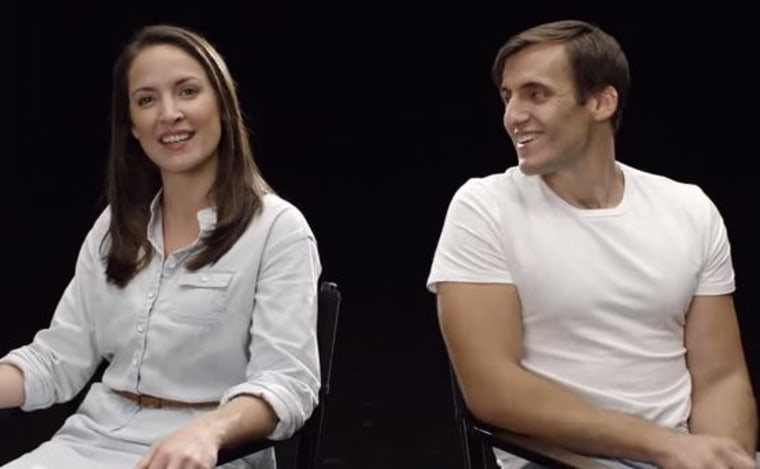 At this point, they're just happy and excited. They even giggle at the prospect of seeing themselves dolled up as older versions of themselves.
A timelapse follows, showing the couple getting made up into their first transformation: from late 20s to 50s.
After laughing at the obvious sun damage, worn faces and unflattering wrinkles, they comment on the funny differences they'll experience in their lives at that age.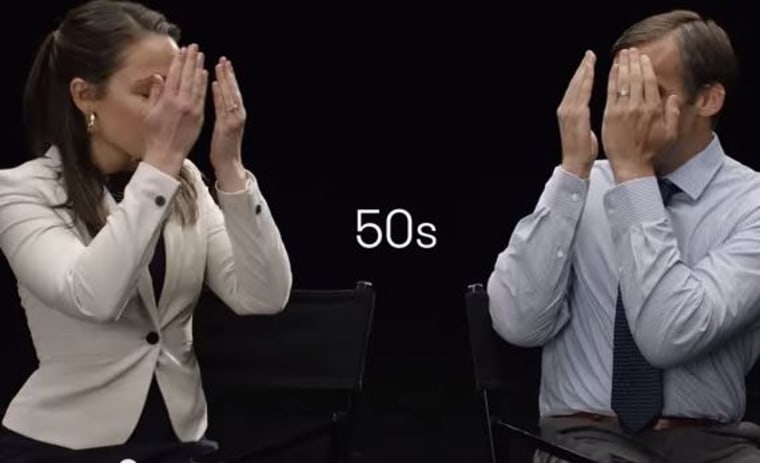 "We'll be on the PTA," says Tavis. "That sounds so weird."
Next, they're onto their 70s.
The laughter continues ("I look like my grandma!"), but this time, it fades to reveal tears and awe, and finally, silent contemplation.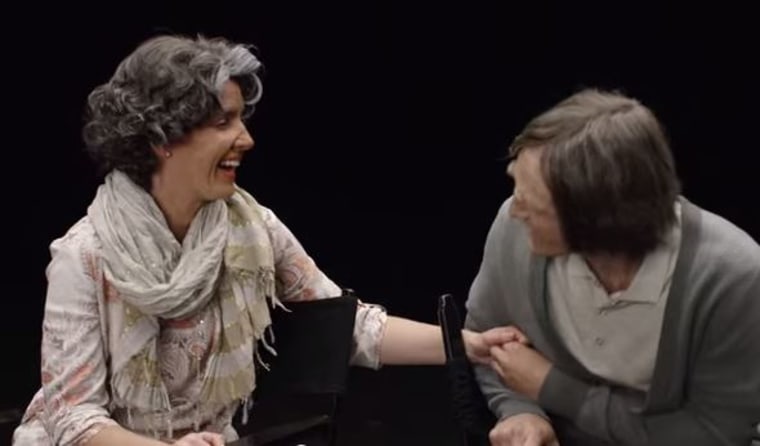 A voice off-camera asks, "Why are you getting so emotional?" and Tavis responds, "I can't help but think about what the potential last 50 years were."
"To see her look like this makes me just think of where we have gone to be next to each other looking like this. What would have happened in between."
Finally, the duo is in their 90s, and the makeover is shocking in its authenticity.
"What an incredible thing to see," Kristie says between sobs, looking into a hand mirror and pressing her fingers against her face.
"What would be the last words you guys would say to each other?" asks the familiar man off-camera.
"Last words, that's really intense," says Kristie, nodding. "I would always just want to make sure he knew how much I loved him, and how important he's been to me."
Tavis, too, is clearly overcome with emotion. "There's so many things that I couldn't be without you and will never be without you."
"There's some strange comforting feeling seeing him this way, especially being about to get married and embarking on all that," Kristie concludes quietly.
"I couldn't be more sure that this is what I want."
This story was originally published May 15, 2015.