Our editors independently selected these items because we think you will enjoy them and might like them at these prices. If you purchase something through our links, we may earn a commission. Pricing and availability are accurate as of publish time. Learn more about Shop TODAY.
Hats may just be the most intimidating accessory a woman can try. Once you've put one on, you suddenly have one more thing to feel self-conscious about ... and who wants that?
Here's the good news: Finding a hat that looks so flattering you'll want people to notice isn't as challenging as it might seem. Ben Goorin, the president and CEO of family-owned and San Francisco-based Goorin Bros. hat company offered a few suggestions.
"Study your face to determine its general features. Do you have a strong jaw? A rounded chin? You will likely be able to rule out a couple of shapes at this point," he said.
Goorin also noted that fit is crucial when it comes to feeling your best in your hat of choice. Hat sizing can be tricky, however, and not everyone has a measuring tape handy, so visit a specialty hat shop when possible or head to the mall to try things on in person. Just like sunglasses, this shouldn't be an online purchase.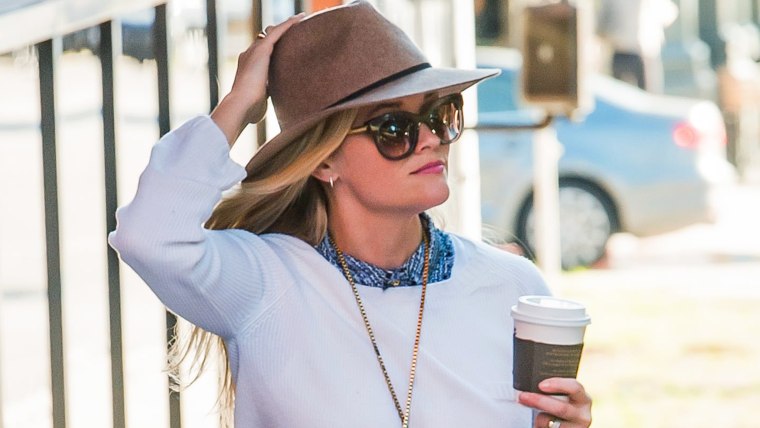 Below, find a breakdown of the most common face shapes with the hat style that pairs with it best. We found plenty of cool and classic options for everyone — including the one type that is universally flattering (because we knew you'd ask).
Round face
Your celebrity face twins: Miranda Kerr, Mila Kunis, Kate Bosworth and Kate Upton.
Try these tips: Balance the roundness and soft shape of your face with an angular style. You can also create the illusion of length with a taller crown.
May we suggest: Fedoras and trilby hats are some of the most angular styles. Look for a longer brim over a shorter one.
Forever 21 wide-Brim straw fedora, $15
Goorin Bros. 'Mama Jones' hat, $85
Heart-shaped face
Your celebrity face twins: Scarlett Johansson, Hayden Panettiere, Reese Witherspoon and Jennifer Aniston.
Try these tips: With this face shape, look for a hat that will visually slim your forehead. If the brim is too wide, it will only exaggerate this feature.
May we suggest: Medium-brim fedoras are one of the most on-trend hat styles. As a bonus, they work year-round! Try a suede version in the winter and a woven straw variety in warmer months.
Zara suede hat, $60
H&M wool hat, $25
Oval face
Your celebrity face twins: Megan Fox, Rihanna, Charlize Theron and Sarah Jessica Parker.
Try these tips: Lucky you! Those with oval faces can wear just about any hat style with flattering results.
May we suggest: Have a little fun with your look and pick a fashion-forward style like a lieutenant's hat.
Wool fisherman cap, $30
Square face
Your celebrity face twins: Olivia Wilde, Jennifer Garner and Nicole Richie.
Try these tips: Those with a square face shape will want to soften their angles with a hat style that is rounded or floppy.
May we suggest: Look for hats with a rounded crown and a floppy or curved brim. Cloche hats and bowlers best complement your features.
H&M wool hat, $15
Every face
So is there one, universally flattering hat style? Yes, and it's none other than the traditional Panama hat! The not-too-short, not-too-long brim and medium crown will work with all of your features.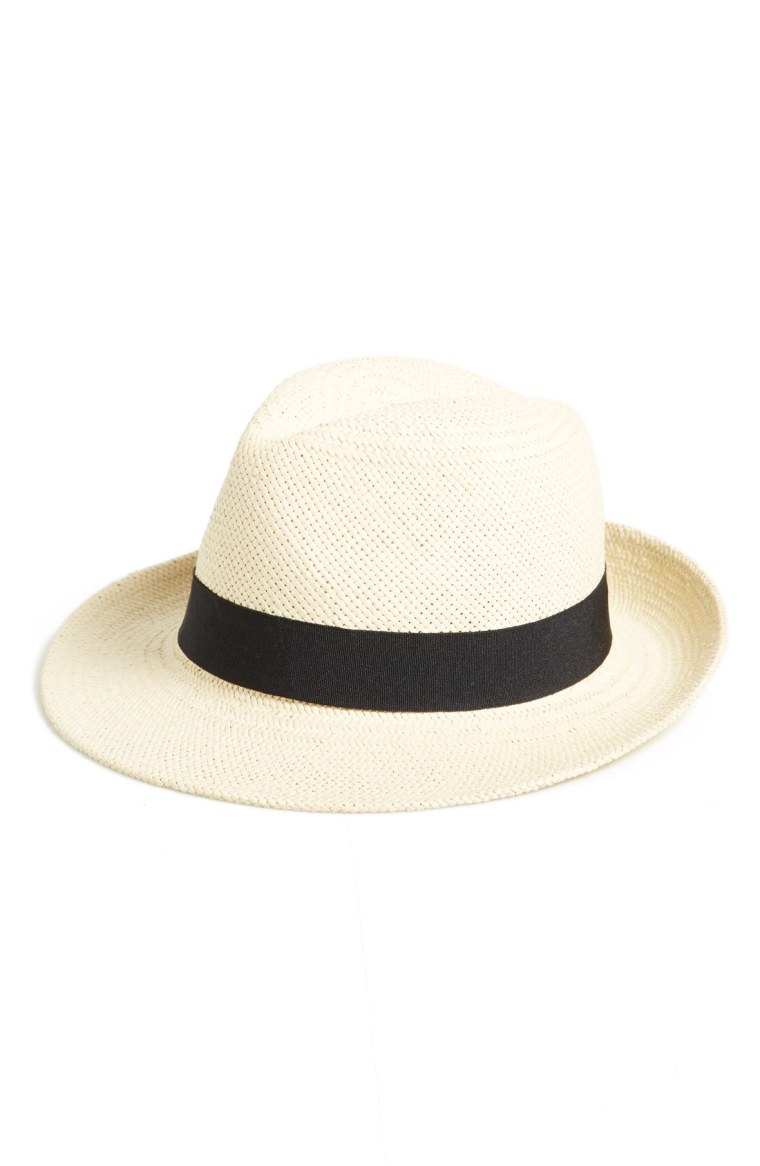 Halogen straw panama hat, $38.
One lats thing to keep in mind? Goorin reminded us that most styles are unisex and "it's all about confidence when you are wearing a hat." On that note, feel free to simply wear whatever hat style makes you feel your best.
Looking for more style inspiration and advice? Be sure to follow TODAY on Pinterest.