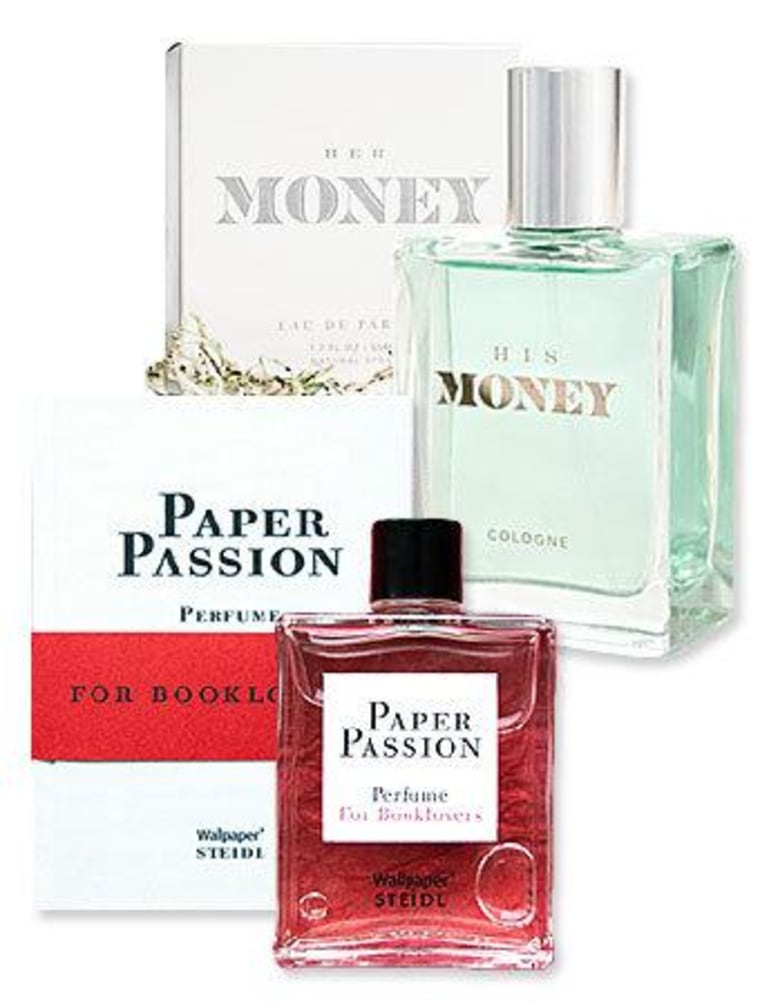 By InStyle.com
Move over Eau de Parfum, Eau de Paper is having a moment with fragrances that smell like books and paper hitting the market. In the books department, designer Gerhard Steidl and perfumer Geza Schoen teamed up with Karl Lagerfeld to create Paper Passion ($115; steidl.com), a scent inspired by a freshly-printed book, complete with novel-inspired packaging.
For those who would rather smell like Mrs. Moneybags than librarian chic, there is Liquid Money, which contains hints of newly-printed Benjamins and comes in an earthy version for men and a crisp citrus for women ($33 to $43; liquidmoney.com).
Tell us: Would you wear these scents? Let us know in the comments section!
More from InStyle.com:
InStyle's A-to-Z Guide to Celebrity Fragrances