By Brooke Lea Foster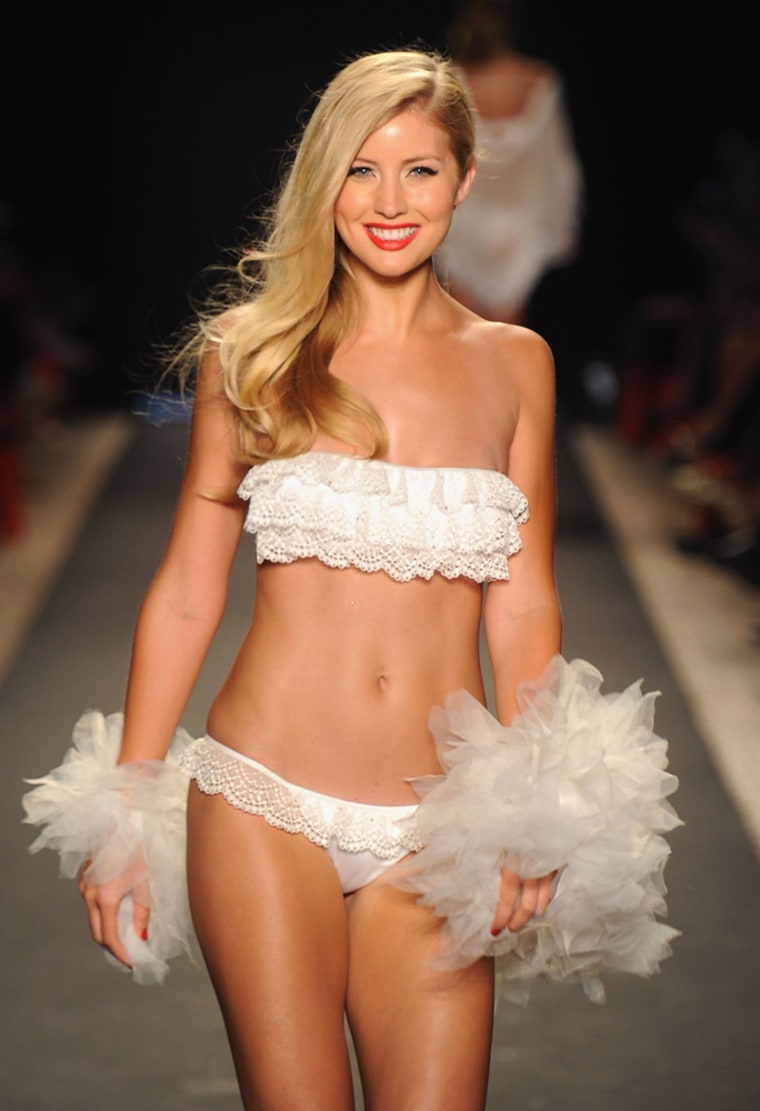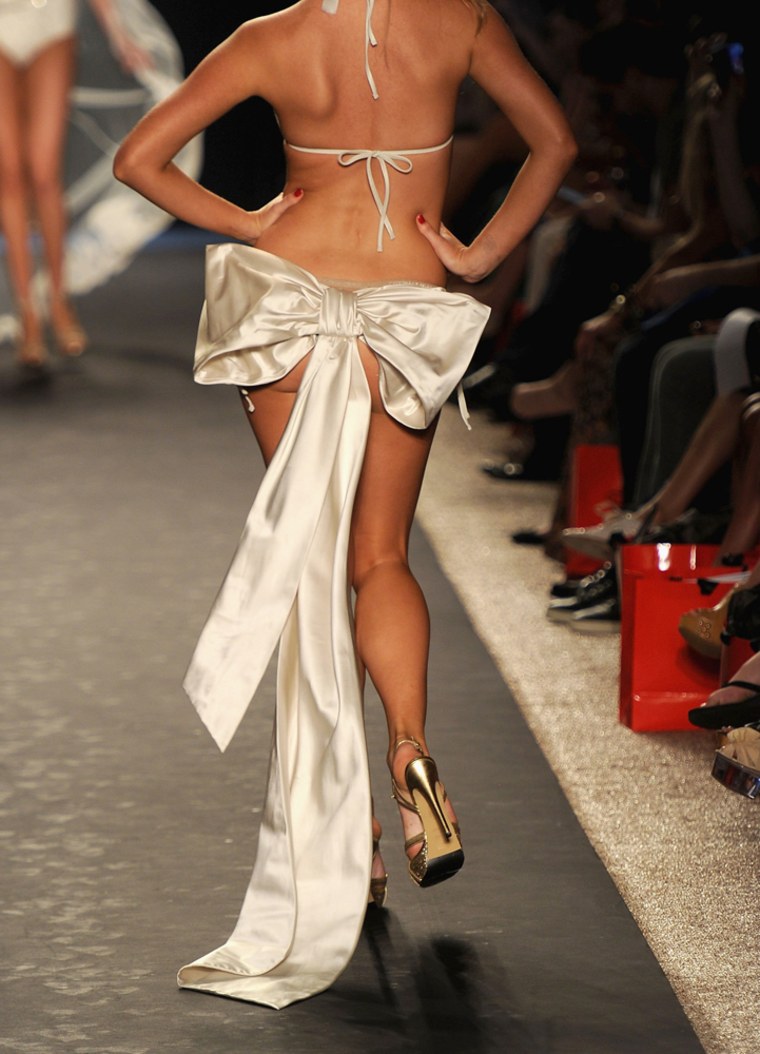 After wearing the dress of your dreams on your wedding day, isn't a girl entitled to the bikini of her dreams for her honeymoon?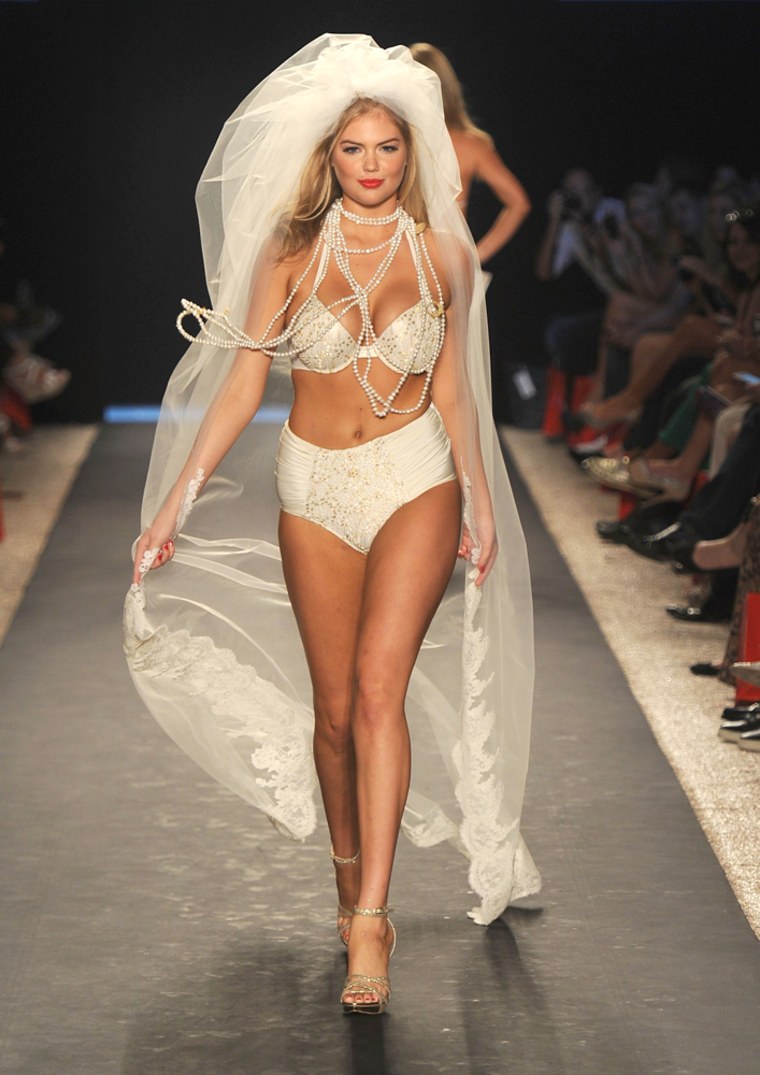 Brides often say it all went by in a flash, after all. Why not stretch out the wedding-wear to the honeymoon? Designer Angela Chittenden thinks this is a great idea. So much so that her swimsuit brand, Beach Bunny Swimwear, debuted Beach Bunny Bride, the first-ever bridal bathing suit line, at Fashion Week Swim 2012 in Miami this week.
Few others thought it was a necessary niche to fill in the market, most likely. 
Sure, a one- and two-piece adorned with hand-beaded pearls, Chantilly lace, and Swarovski crystals is a little, you know, over-the-top (not to mention really hard to swim in. At least it's not made of shards of glass). But maybe Chittenden is on to something.
Assuming these suits are intended for the honeymoon (though more awkward things have happened at weddings), women might enjoy letting everyone at the resort know she's just-married (free Champagne, this way!).
Most weird of all, however, was Sports Illustrated Swimsuit siren Kate Upton walking the catwalk wearing a sexy "wedding dress" bikini clearly meant for the aisle: She paired it with a multi-strand pearl necklace, heels and a veil.
Here comes the bride, (barely) dressed in white.
More: Whimsical and swim-sical at Swim Fashion Week
Happy Birthday, bikini! At 65 you're still hot