Marc Jacobs is no stranger to bright and bizarre style, but the designer's latest footwear design seems especially … unique. The new Marc by Marc Jacobs leather sneaker wedges, currently woo-ing over many a fashion editor, looks like Barbie's Skipper raided the Legos box. Currently available in numerous Gymboree-esque color-blocked styles and solid hues, the pricey and slightly impractical 4" sneakers can be found at Marc Jacobs stores and are already sold out on Shopbop.com.  
Marc isn't the first to venture into expensive high-heeled sneakers territory; similar designs have been created by See by Chloe ($375) and Ash ($225). Are you a fan? And is this a trend you'll embrace this summer?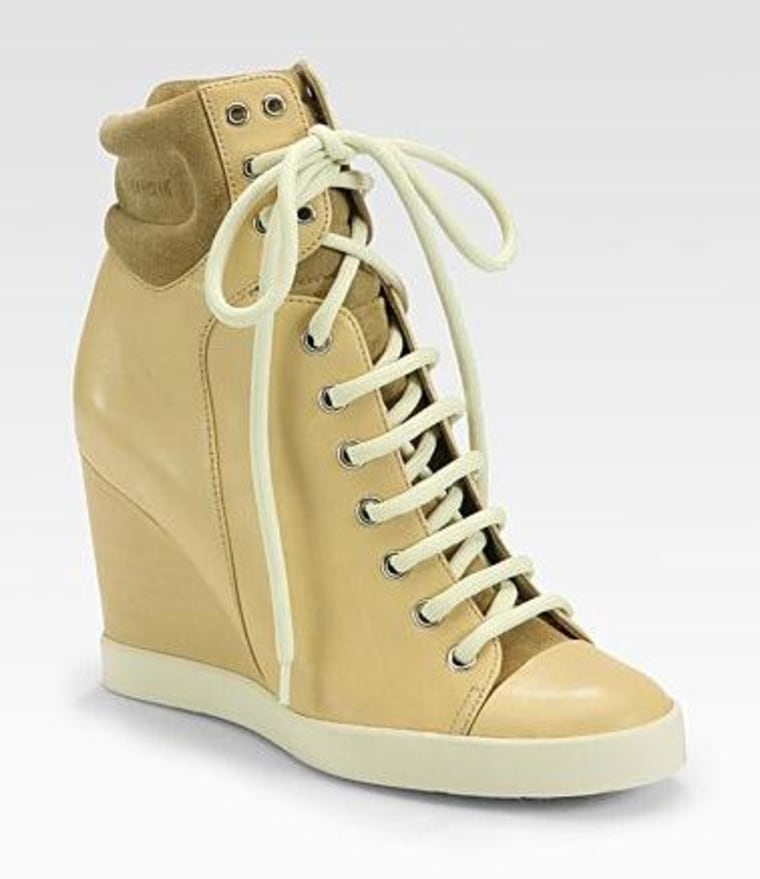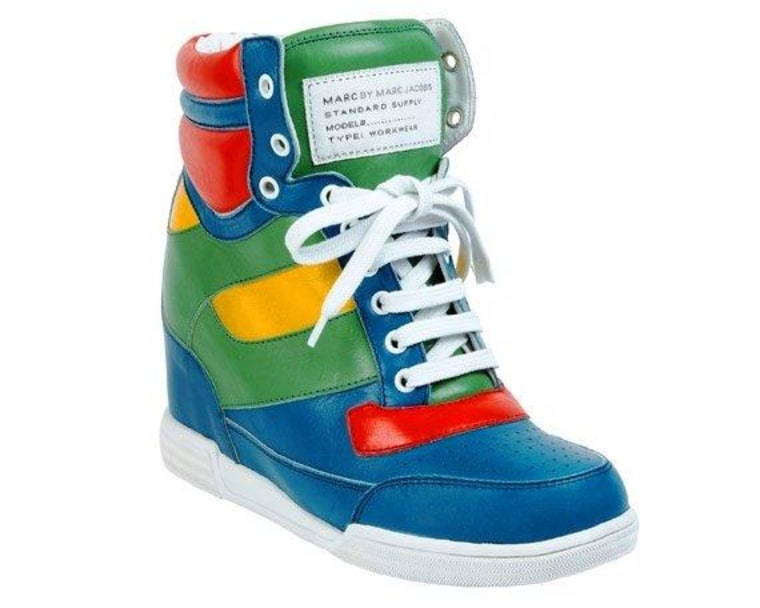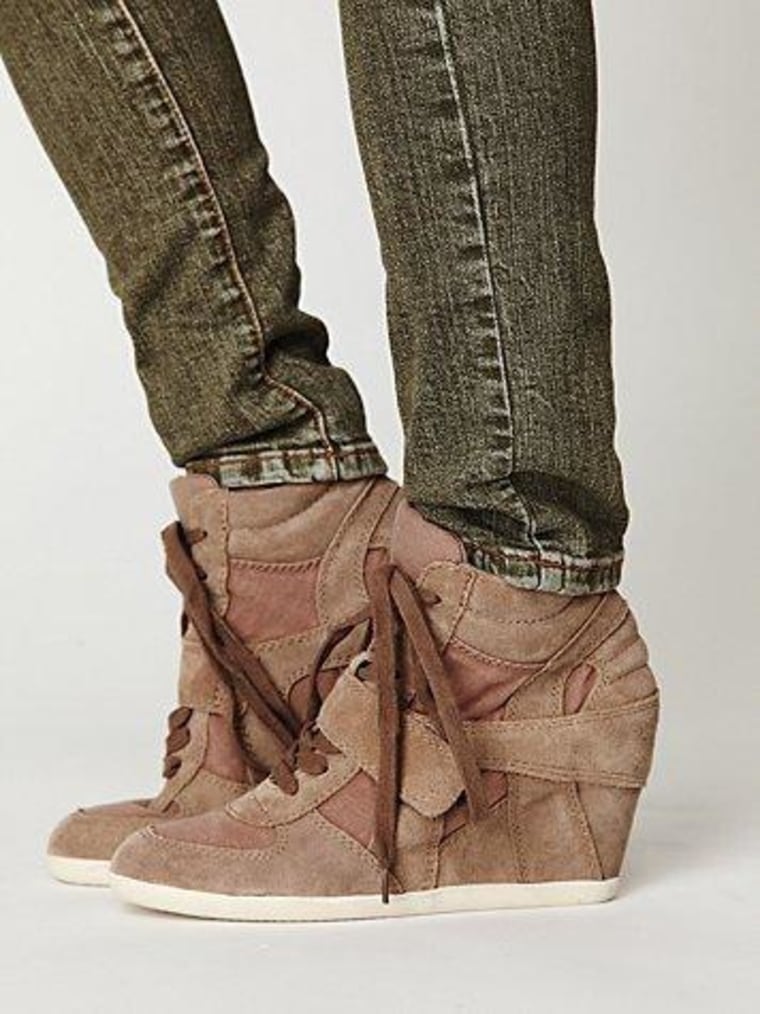 More: Would you wear a pair of stretchy picnic pants?