It's been decades since she first appeared on the cover of Vogue, but supermodel Carmen Dell'Orefice is still a bastion of beauty at 83-years-old. In fact, she's still covering magazines.
The American beauty is featured in the latest issue of New You, talking about everything from her career to her diet and her sex life.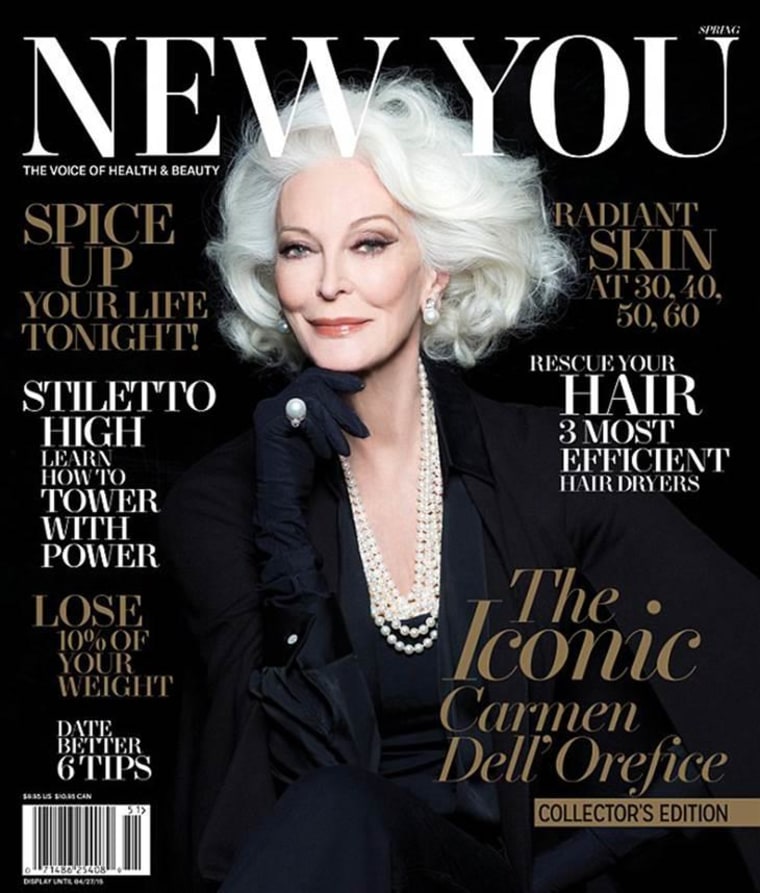 "Of course I still have a sex life, why would I give that up?" she said in the interview. "Do I love to breathe? If you have a Rolls Royce and it is up on wheels, you go in with the key and every now and then turn on the motor to make sure the motor is running. So when you want to drive the car, it is all oiled and ready."
The statuesque 5'9" model doesn't deny herself any other pleasures either. "I eat to my appetite and don't count calories," she said. "I want to enjoy food passionately. I could have gotten into trouble with food in my lifetime because I love to eat but I was given a free pass because I metabolize food well."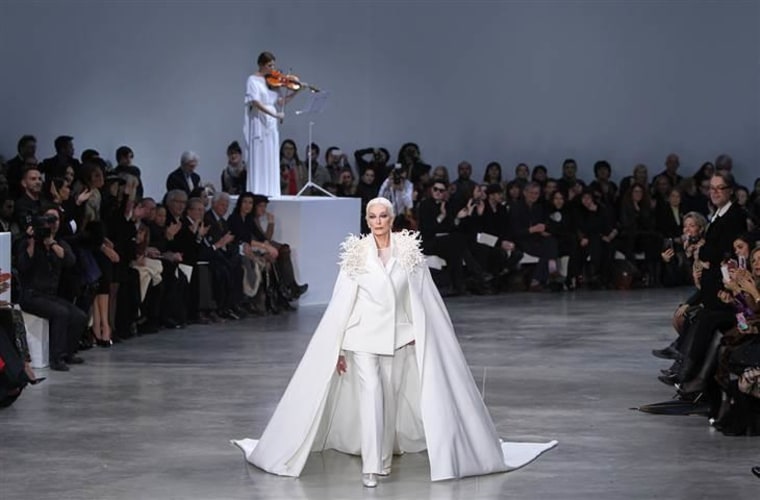 Dell'Orefice, a self-proclaimed ice cream lover, is putting it mildly. The model posed for Salvador Dalí a year into her career at 14 years old, first graced the cover of Vogue at 15 and now has a career spanning 70 years. But while Dell'Orefice is active and healthy, she does say that she is "preparing for death" after seeing close friends pass, including model agent Eileen Ford, co-founder of the internationally known Ford Models.
"Most people don't know how to live their life so they don't know how to die," she said. "They are startled or confused by it but it is part of living. That's why I always say, when I die it's going to be my way."
As for the models of today, Dell'Orefice offers this advice: "The smartest, with a good education and some good moral support from family and mentors, will not fall into booby-traps."
And perhaps she should add that waiting a few years could help. With Helen Mirren becoming the new face of L'Oreal Paris at 69, Joan Didion representing fashion brand Céline at 80 and Charlotte Rampling appearing in NARS makeup ads at 69, old certainly seems to be the new new.