Farewell, cookies and Champagne. Hello, treadmill and dumbbells.
The new year is here and so many of us are inspired to work out and get healthy after the holidays.
To help us stay motivated, style expert Lilliana Vazquez stopped by TODAY Wednesday with a "Luxe for Less" focused on workout accessories and gear that costs less than $50.
What better way to get moving than knowing you're doing it in affordable style?
Here are her picks:
Headband, from Saveyourdo.com, $29.95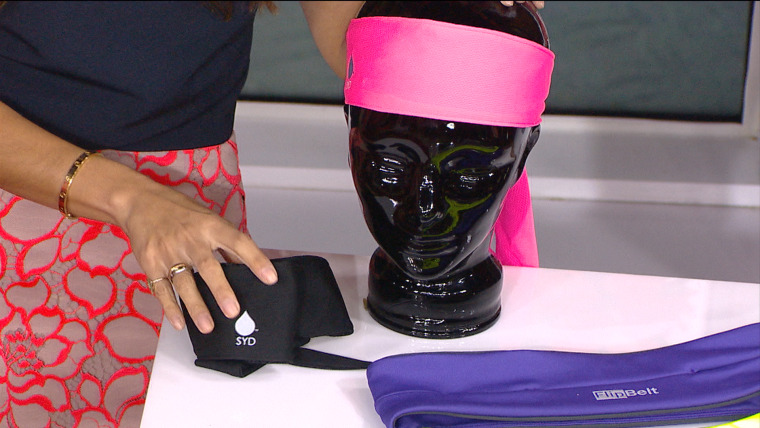 "It saves your 'do," Vazquez told Kathie Lee and Hoda. "I hate working out when I got a blowout. It ruins your hair. This absorbs all the moisture, so your hair doesn't get frizzy right around the hairline. They really work."
FlipBelt, from Bedbathbeyond.com, $28.99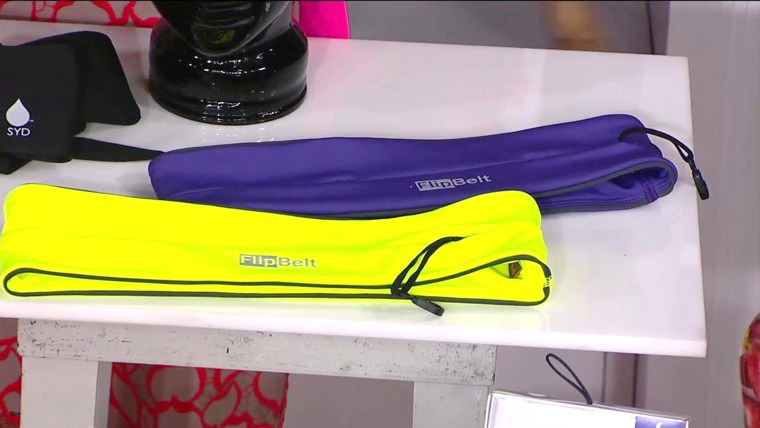 "You know how you always wonder where to put stuff" when you're working out? Vazquez asked. These belts have pockets to store your keys, ID, credit cards or whatever you need. As Kathie Lee quipped: "It's like the fanny pack without the pack." Cheers to its slim design.
Up Move fitness tracker, from Jawbone.com, $49.99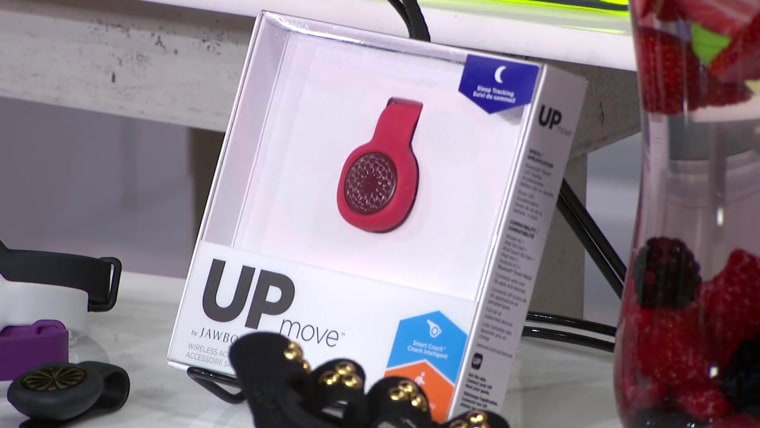 "The hottest thing for 2016 is tracking your fitness," Vazquez said. This tracker can be worn as a band or clipped to your clothing and it tracks your steps and calories. "We all need one of these."
Infused Water bottle, from Waterbobble.com, $14.99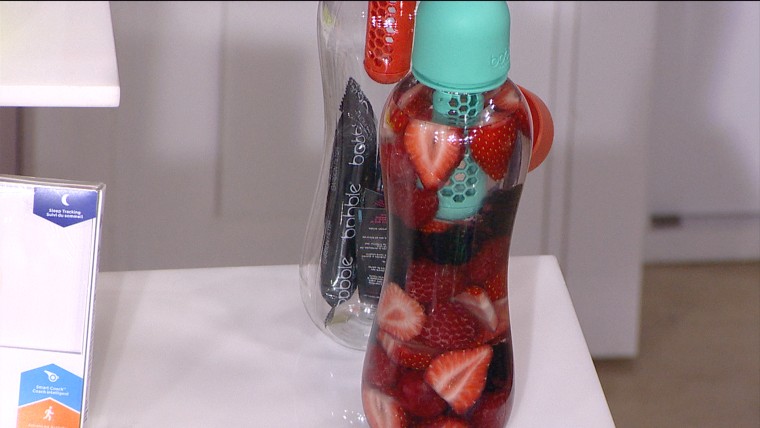 "You can infuse your water with fruit and that little filter catches all the seeds, and it filters tap water as well," Vazquez said. Bottoms up!
Workout gloves, G-Loves from FitFlair.Fashion, $45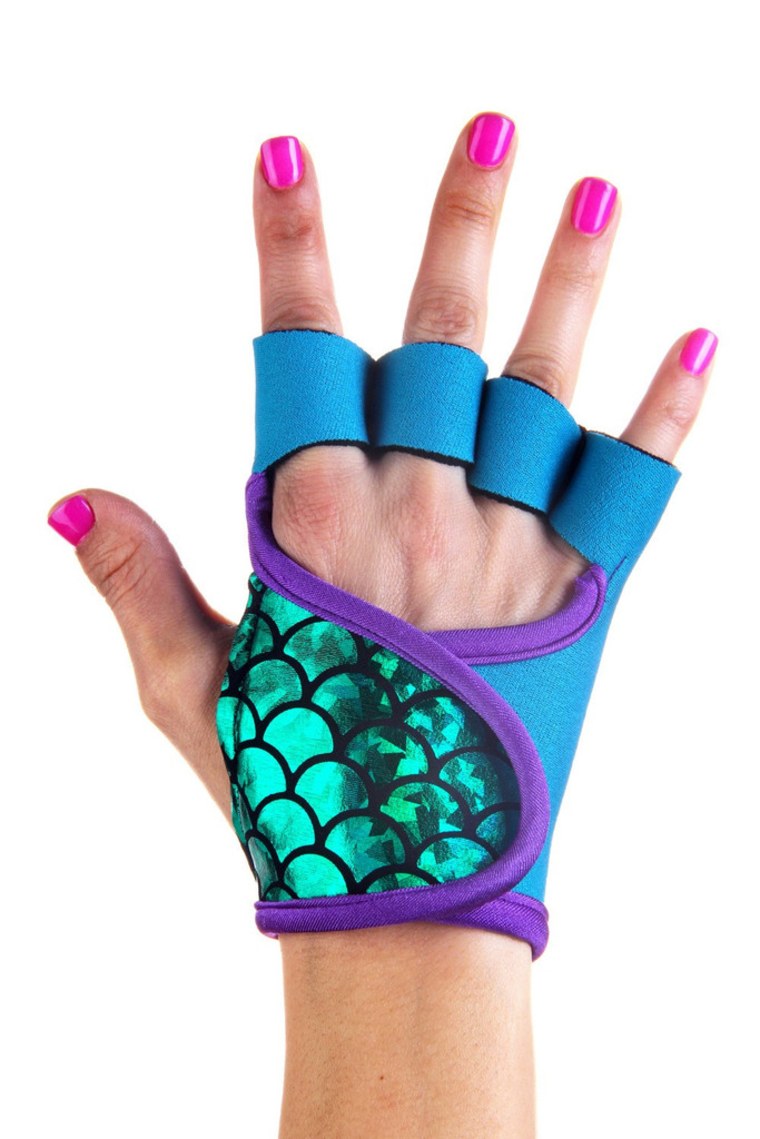 The gloves are great if you're sweating through TRX or Cross Fit and come in a variety of colors and prints.
Cute outfit: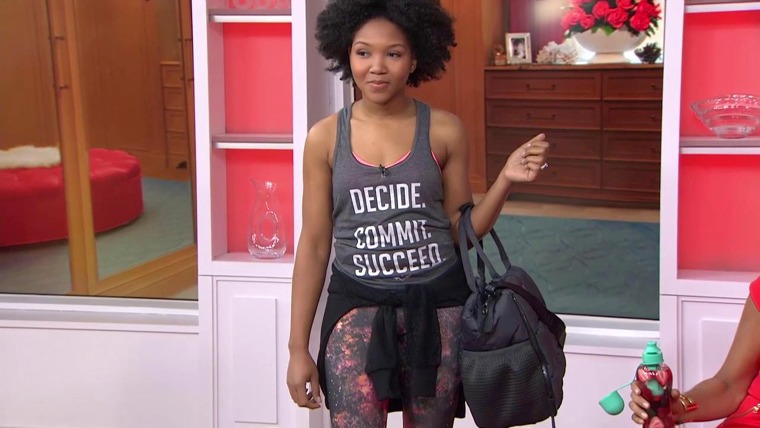 Our model showed off a hot look for the new year: a motivational graphic tank top from Mightypetunia.com for $26, printed pants from Kosusa.com for $46, and sneakers from Walmart for $34.99.
"You can get fit and still be on budget and on trend this season," Vazquez said.
Now, it's time to get in shape while staying in style!
TODAY.com contributor Lisa A. Flam is a news and lifestyles reporter in New York. Follow her on Twitter: @lisaflam