Does the idea of Wonder Woman in pants bore the pants off you?
When the iconic superheroine debuted back in 1941, she wore a short skirt, but it was quickly replaced by the star-spangled hot pants that everyone associates with the character nowadays – particularly since Lynda Carter rocked them so memorably in the fondly remembered 1970s TV series.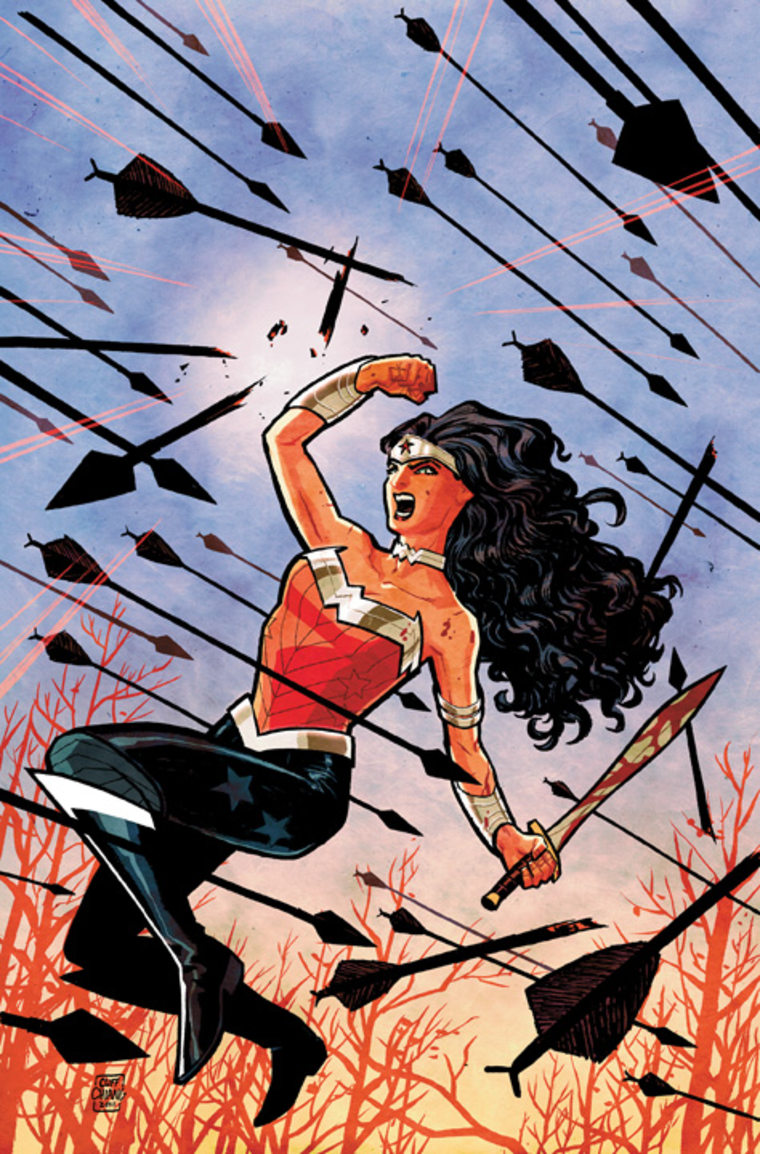 But a year ago, for the 600th issue of Wonder Woman comics, publisher DC Comics decided to hide the shapely superhuman's gams in dark pants, and put a jacket on her to boot. The departure of her signature bustier and short-shorts drew mixed reviews from fans. The same went for the pants actress Adrianne Palicki wore in a TV pilot for a new Wonder Woman series (perhaps that's why the pilot didn't get picked up.)
So when DC recently announced that it was rebooting its entire comics line, starting all its comics over again from Issue No. 1, there was great hope among comics fandom (which, need it be pointed out, contains a large preponderance of young males) that the amazing amazon would return to her roots – and her bare-legged glory.
Alas, the cover unveiled for Wonder Woman No. 1 – the debut issue of the new series, slated to go on sale Sept. 21 – shows her wearing the pants in the DC universe once again, along with black boots and a surly expression.
Maybe she's feeling fashion rage.