Nowadays, women can (and do) own billion-dollar tech companies, lead late-night TV writing rooms, climb rank in the military and run for president of the United States. So why not add "propose marriage" to the multitude of ways we defy expectations?
A feature in the December issue of Brides magazine examined recent statistics regarding female marriage proposals. While men are still overwhelmingly the ones popping the question — in a 2014 Associated Press survey of married heterosexual couples, only 5 percent of proposals were female-initiated — several couples shared how they were able to look past the stereotypes and shatter the glass (or diamond) ceiling.
RELATED: Adele helps lucky fan propose to her boyfriend on Leap Day
Myth No. 1: It makes sense financially.
That whole deal where the man asks the father's permission to wed? The roots are less romantic and more traditional. Up until the late 18th century, most marriages were arranged without female consent, and the "ask" was essentially transferring ownership of the woman from father to husband. Yikes!
Even once marrying for love became more common, women tended to be financially dependent on their husbands; since it's generally considered presumptuous to request that someone take care of you forever, women had to wait for the men to do the asking. But now, 70 percent of women work and 37 percent out-earn their husbands.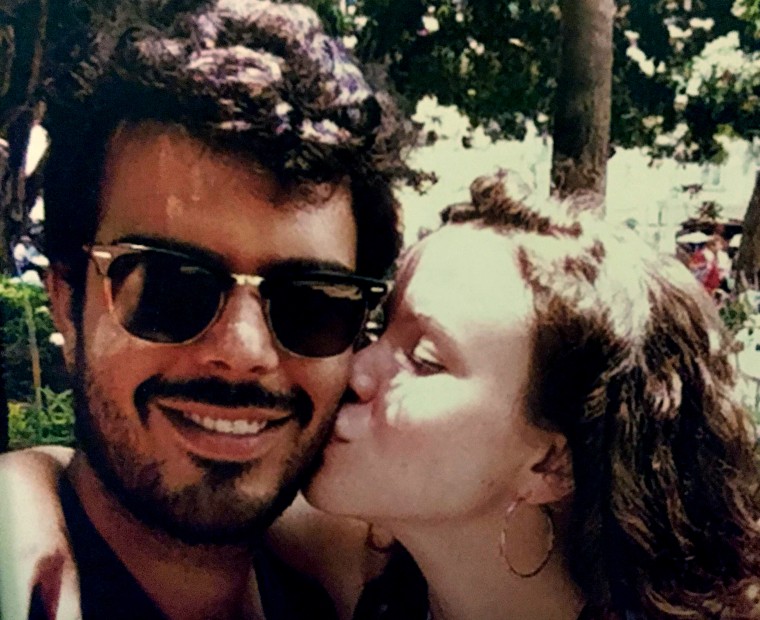 Just ask Eleanor Casson, who proposed to her husband, Jamie, on the beach in Mexico; she's now the couple's primary breadwinner, while Jamie takes on more of the child care responsibility. "Ellie is so strong and confident, I don't think anyone was surprised that she proposed to me — except me!" Jamie said.
Myth No. 2: It'll hurt his ego.
Many women who propose aren't doing it for economic security, or even for a show of commitment. It's simply a romantic and sometimes spontaneous gesture — a way of showing love and of making plans for the future.
RELATED: Watch Al Roker help woman propose to her boyfriend live on TODAY
Several women surveyed admitted to feeling nervous about emasculating their guys — or seeming desperate. But as one female subject's now-fiancé put it, "Men who get proposed to should feel even more secure in their masculinity that someone loves them enough to do that."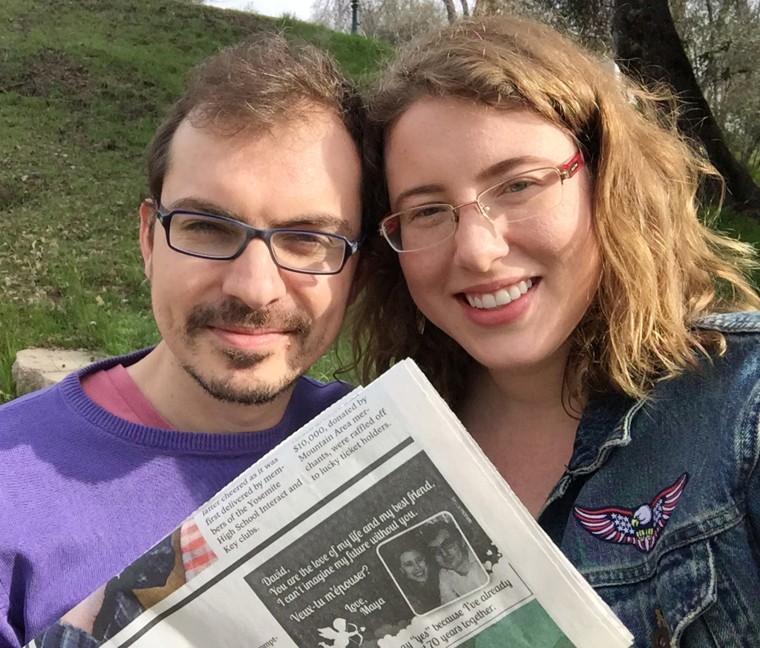 Maya Horowitz isn't afraid to set the record straight. "I hate when people assume I proposed because I was nervous that he wouldn't do it or that I was sick of waiting," said Horowitz, who took out a newspaper ad to propose to her now-husband David. "We had discussed our relationship in depth and agreed we wanted to get engaged. I wanted to be the one to ask because I wanted to do something nice for David."
3. Myth No. 3: You have to wait for that fantasy moment!
Even if modern career and family options have taken marriage from a "need" to a "want," many women still hope for that storybook tale. Just look at the success of the "Bachelor" franchise — even when women are running the show on "The Bachelorette," the men still propose at the end!
But according to Jean Oglethorpe, who proposed to her husband Jim in the free-love '70s, Hollywood and social media have given us unrealistic expectations — and even more rigid ideas of what a proposal should look like.
"I can't remember any of my friends having a formal proposal like the ones you see today," she said.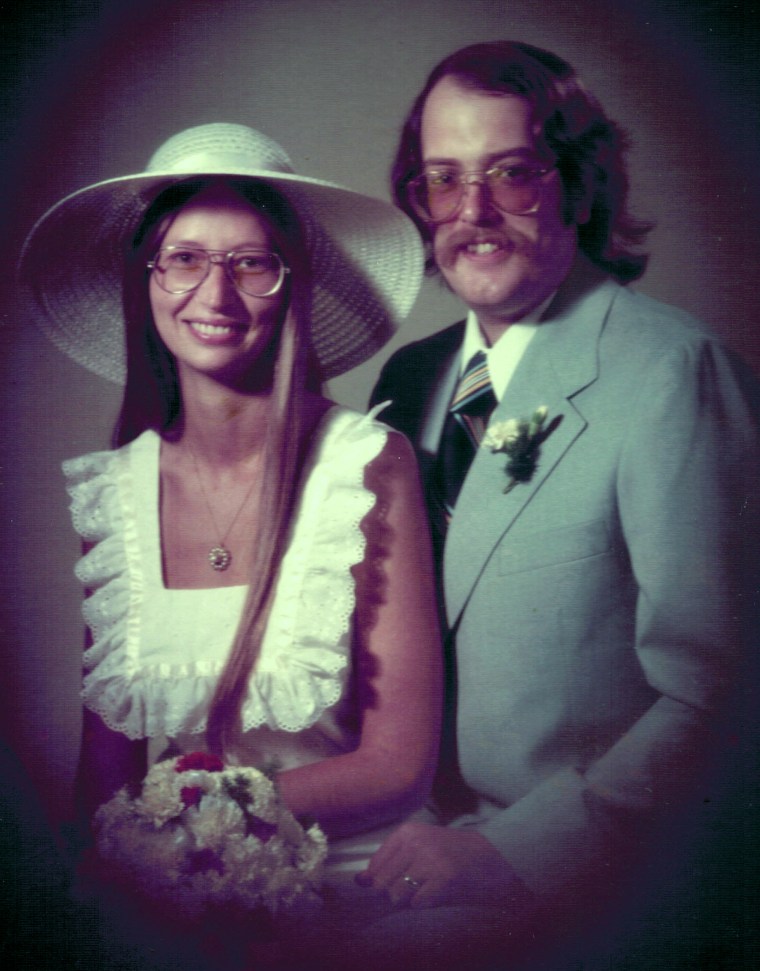 Some will say that men are biologically wired to be the pursuers. But haven't we heard that (debunked) argument for so many other things? It seems the biggest impediment to proposal equality is, well, just doing it — so, we say, women who want to take a knee should feel free to follow their hearts.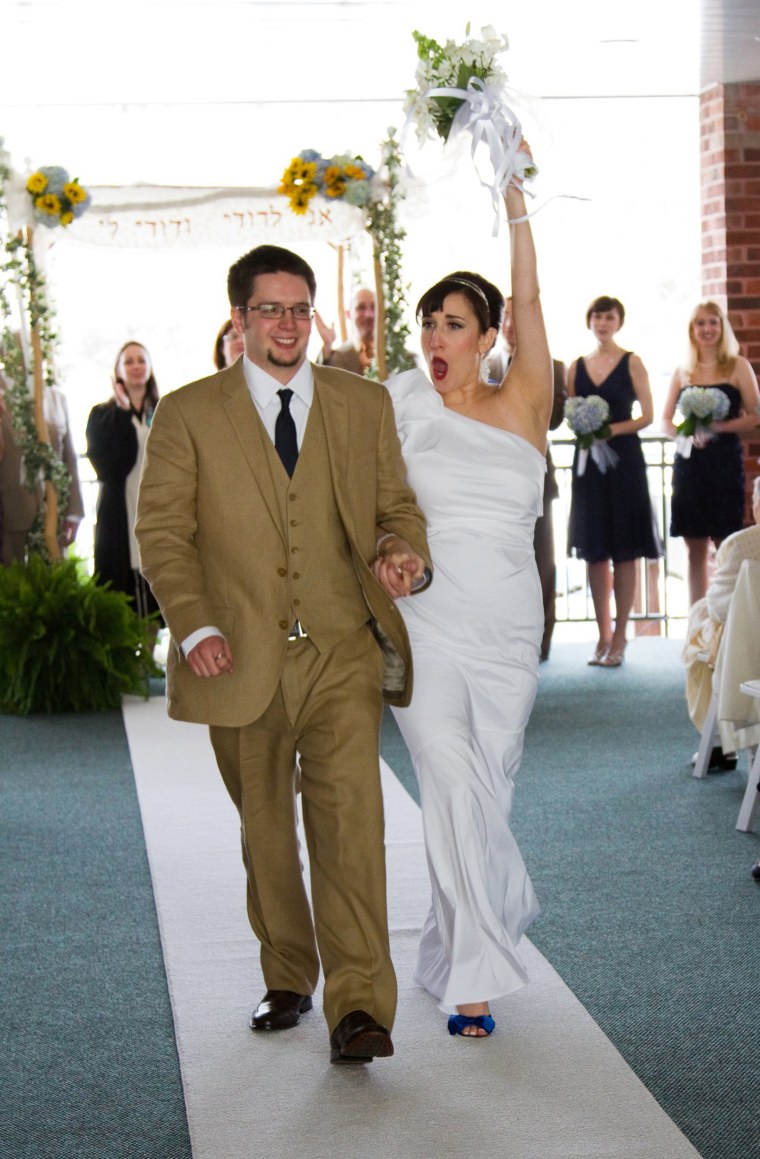 Read the full story (and more) in the December issue of Brides magazine, on stands now.