Kay Jewelers is under fire as more women come forward to claim the retailer ruined or lost their engagement rings while they were supposedly being repaired.
The company's Facebook page has been flooded with stories from women who say they dropped their rings off to be repaired or resized, and never saw them again. Others claim their rings were returned after repair in worse shape than before, sometimes missing stones or fitted with lesser diamonds.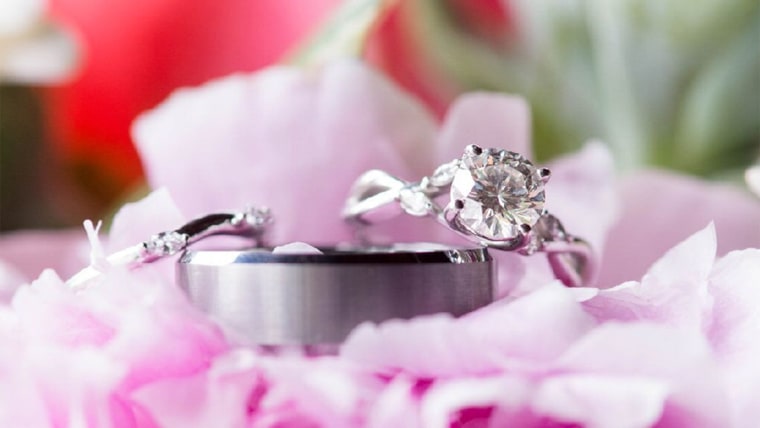 "It seems as if Kay repeatedly tells people that 'this kind of thing never happens,' however, it clearly continues to, and does so frequently," Nicole Largent wrote on Facebook.
Largent is one of four women featured in a recent Buzzfeed report about the accusations against Kay Jewelers. She said Kay Jewelers told her that her ring disappeared after she recently brought it in for an inspection, and was told to leave the ring behind because a stone was loose and needed to be fixed.
RELATED: Unique engagement rings for the modern bride
She also spoke to TODAY, explaining that while she can get a new ring, the original will always hold more value.
"While yes, jewelry can be replaced, it can never be the same as the original piece that was given with love, and has so many memories attached to it," said, Largent, 29, who lives with her husband Josh in Martinsburg, West Virginia.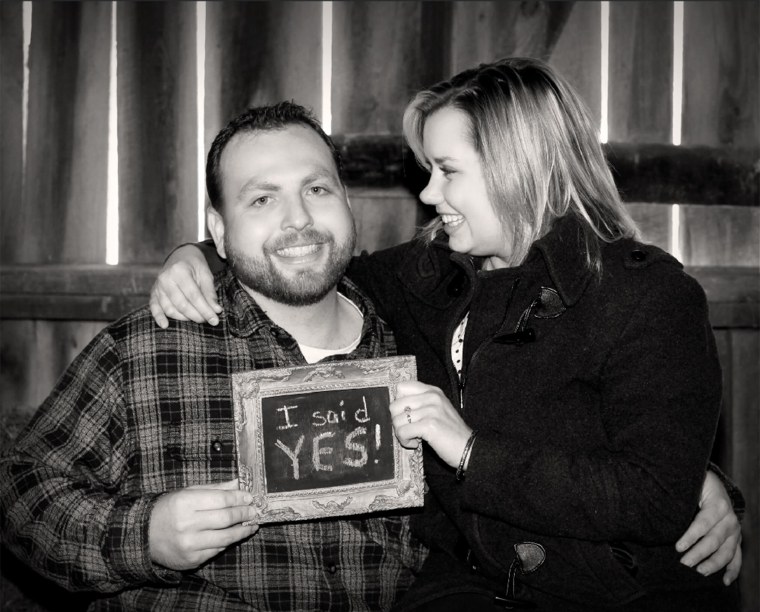 After learning on March 19 that her ring was gone, the Largents said they worked with Kay to make a replacement ring, but were unable to agree on a stone that would match the original, a Leo Diamond. They're now working with a lawyer to seek a refund for the ring, which cost $18,000.
RELATED: How to stick to your wedding budget
She's not alone — prompted by Largent's story, which she also shared on her Facebook page, many women are sharing their own tales of mishandled rings by Signet Brands, the parent company of Kay Jewelers as well as Jared and Zales.
"I bought a wedding ring for my husband. Kay ordered a new ring that came back with scratches, then the second ring got lost in the mail," one customer wrote on the jeweler's Facebook page, linking to the Buzzfeed piece. "Kay said, 'This never happens!' According to this article, in fact it does."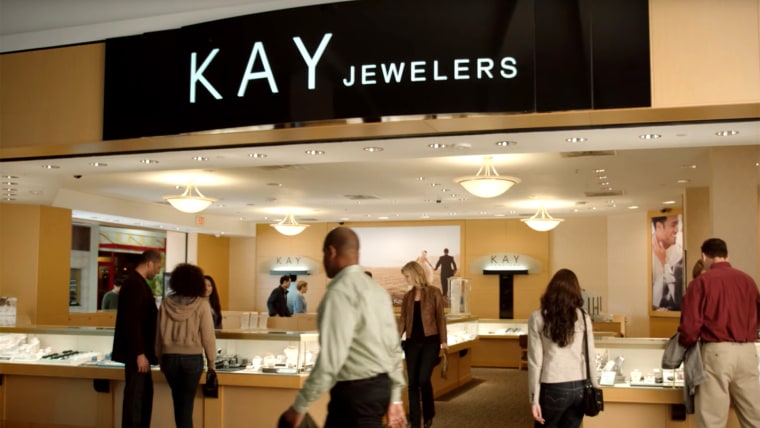 Kay Jewelers said the company is "reviewing the issues" in a statement to TODAY:
"We deeply value the trust our guests place in us and take any concerns expressed by our guests very seriously," the company said. "Any concern is investigated diligently, and we make every effort to resolve any potential issues in a manner that reflects our commitment to exceptional customer service. We are reviewing the issues that were brought to our attention to ensure we are doing everything possible to assist guests who have raised concerns."
RELATED: Tattoo engagement rings are the latest wedding trend for couples
It's not the first time the jeweler has faced criticism over missing rings. A Kentucky couple's antique rings disappeared in 2012 after they were dropped off at a Kay Jewelers for repair, according to WAVE, an NBC-affiliated station in Louisville.