Every bride who has a wedding party has told her bridesmaids the same thing: that they'll be able to wear their obligatory dress again. And chances are, no one ever will.
But Heidi Mann of Overland Park, Kansas, showed the world that you really can pull out the dress for other occasions. In a hilarious Facebook post, she shows how she wears hers all the time around the house, watering her garden, doing laundry and just lounging around.
The post was in response to Mann's friend and the bride of that wedding, Tammi Sauer of Edmond, Oklahoma, who had shared some pictures of her wedding on her anniversary and apologized to her bridesmaids for the dresses. The long, off-the-shoulder dress in burgundy brocade with decorative white trim was created from a Jessica McClintock pattern.
The handmade dresses were a quintessential look of the 1990s — Sauer got married in '95 in Victoria, Kansas — but perhaps not so much today. She told TODAY Style that she 100 percent thought they would be re-wearable at the time.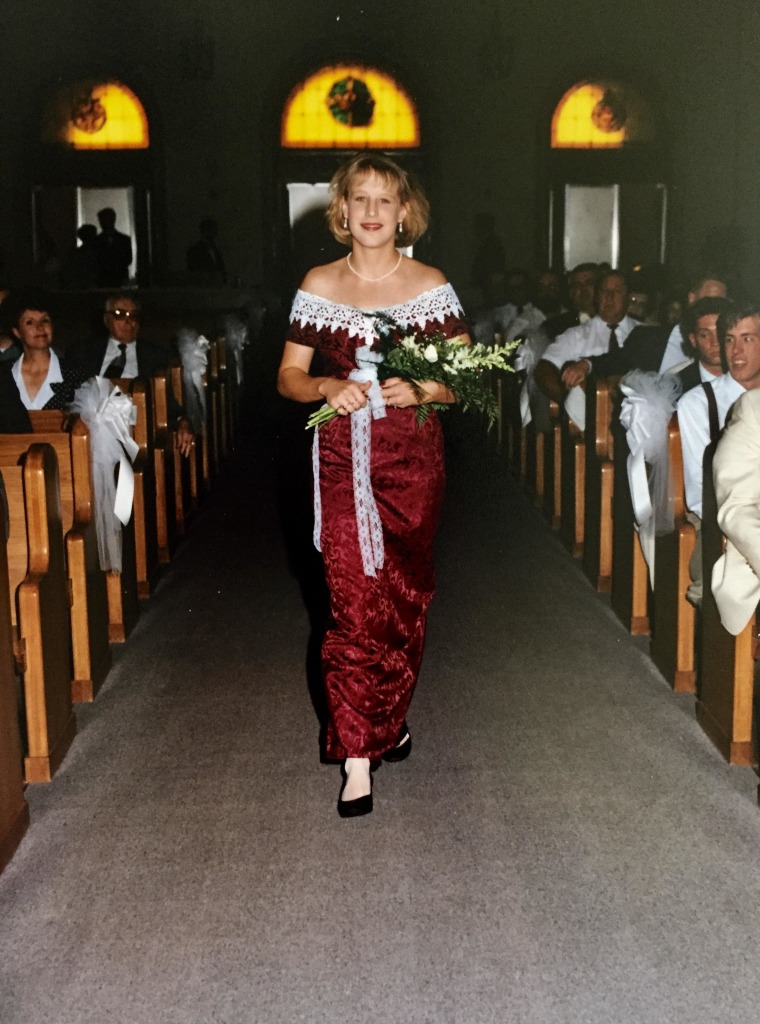 "I remember eagerly telling my bridesmaids that they could just shorten their gowns and they'd have great little cocktail dresses," Sauer said. "I don't think anyone ever followed through on that suggestion."
But Mann, who has kept all of her special-occasion dresses through the years, proved that you really can wear it again.
"Over the years, I've been known to randomly put one of (my former bridesmaid dresses) on, join whatever the family is doing and act like it's completely normal to be wearing an off-the-shoulder evening gown," she said of her 25-year tradition. "Of course, we all just crack up, like the guffaw-turns-silent-turns-choking kind of cracking up."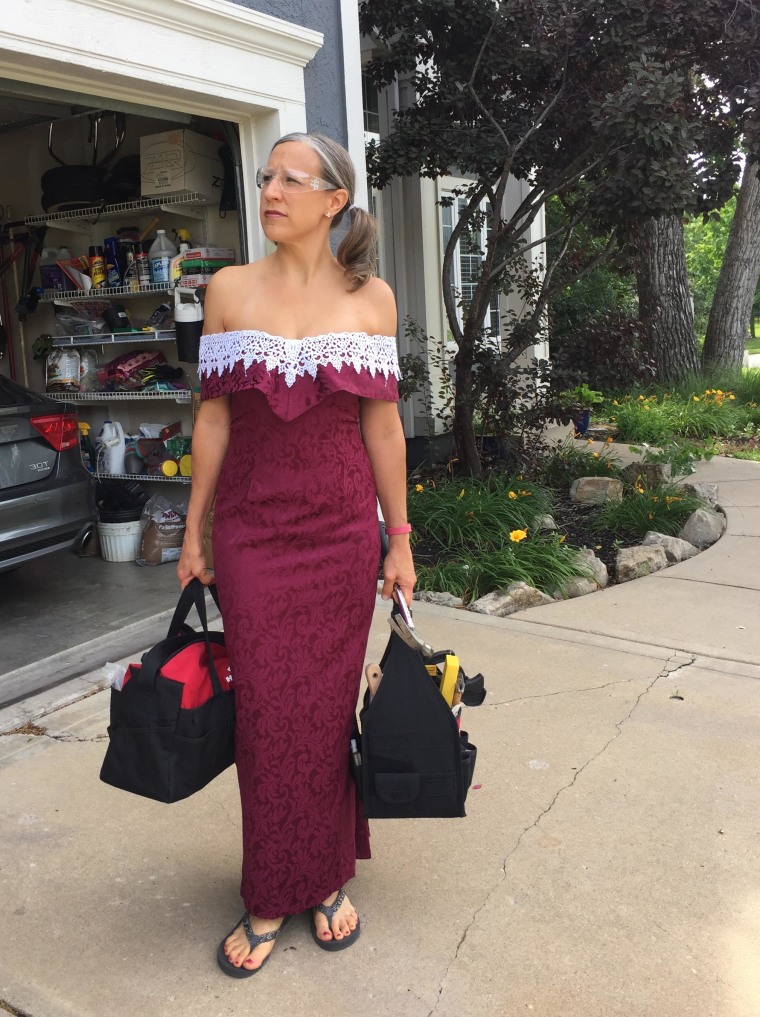 Mann said she got the idea to do a photo shoot with the bridesmaid dress after Sauer was so apologetic about them in her post.
"The thought of someone determined to get good use out of their bridesmaids dresses by wearing them for everyday activities made me laugh," Mann said. "I knew it would make Tammi laugh, too, so I did it. My son took the pictures, my daughter rolled her eyes at me, the neighbors stared, the dogs thought I had lost my legs and my husband asked me why I was wearing a lampshade, but everyone had a good laugh."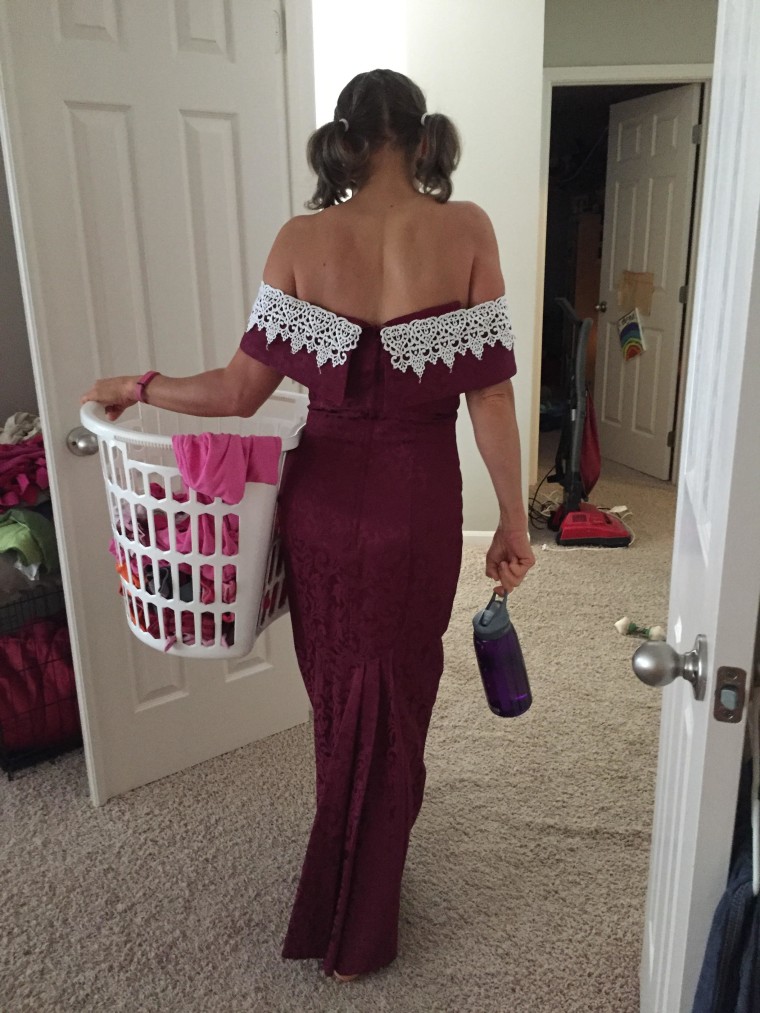 And Sauer loved it.
"I was laughing so hard I was crying," she said. "Next time I see Heidi, I'm definitely packing my wedding dress."
This story was originally published July 7, 2017.