A series of stunning photographs of a Kentucky woman with terminal cancer has helped her spread the message that people living with the illness can still feel beautiful and sexy.
Jill Brzezinski-Conley, 35, was first diagnosed with cancer at 31 and now has incurable stage-4 breast cancer that has metastasized to her bones. In August, she took a five-day trip to Paris, where acclaimed Australian photographer Sue Bryce took elegant shots of her in front of the Eiffel Tower and other landmarks in the City of Light.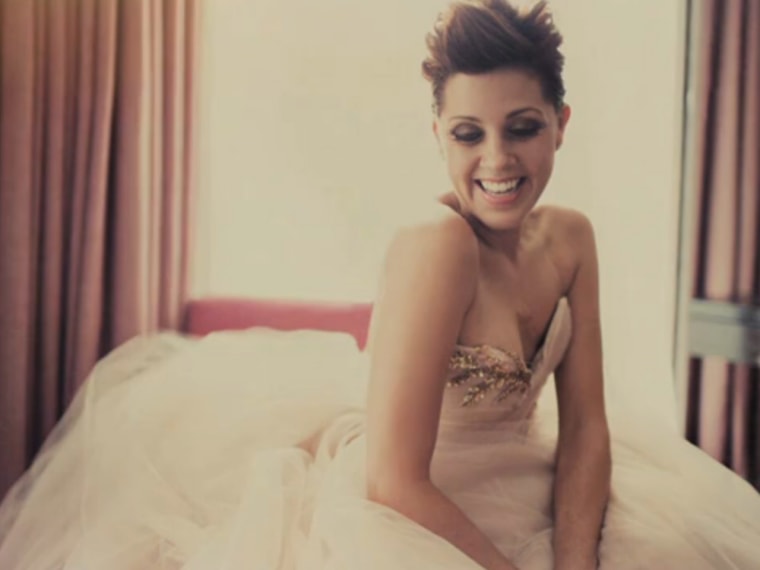 "It was a dream come true," Brzezinski-Conley told Savannah Guthrie on TODAY Thursday alongside her husband and Bryce. "I felt like Cinderella. I didn't feel like a cancer patient the way that (Bryce) and the rest of the girls made me feel was unbelievable."
After undergoing a double mastectomy, Brzezinski-Conley decided not to wear a prosthetic for the photo shoot. She believes the media doesn't often show what women suffering from breast cancer actually look like and hopes to give people a glimpse while also raising cancer awareness.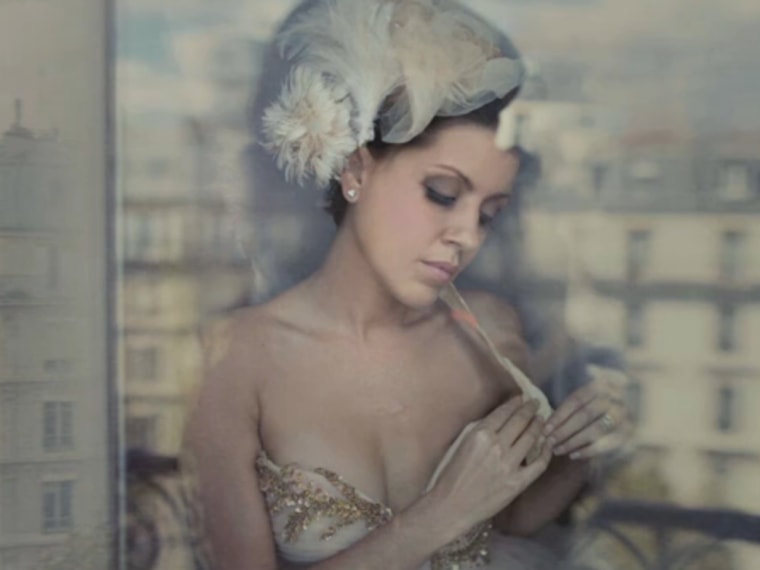 "God had a plan for me, this is what I have, (so) accept it, embrace it and be proud of it, and I just rock it,'' Brzezinski-Conley said. "I just want women and men all around the world just to feel confident with their body even if they don't have cancer. I just want to get the message out to women that if you're diagnosed tomorrow, if you already were diagnosed, just to feel confident and beautiful. Accept your body and embrace it."
Brzezinski-Conley, who lives in Louisville with her husband, Bart, was able to take the magical trip thanks to childhood friend Nikki Closser, a wedding photographer in Seattle. Closser took shots of Brzezinski-Conley that she wanted to submit to magazines for breast cancer awareness month in October.
"They talk about it, but they don't show it,'' Brzezinski-Conley said. "I wanted her to show my breasts and take pictures so people can see what cancer looks like. I just want people to know that when you're going through it, before or after, that you can still be beautiful and sexy."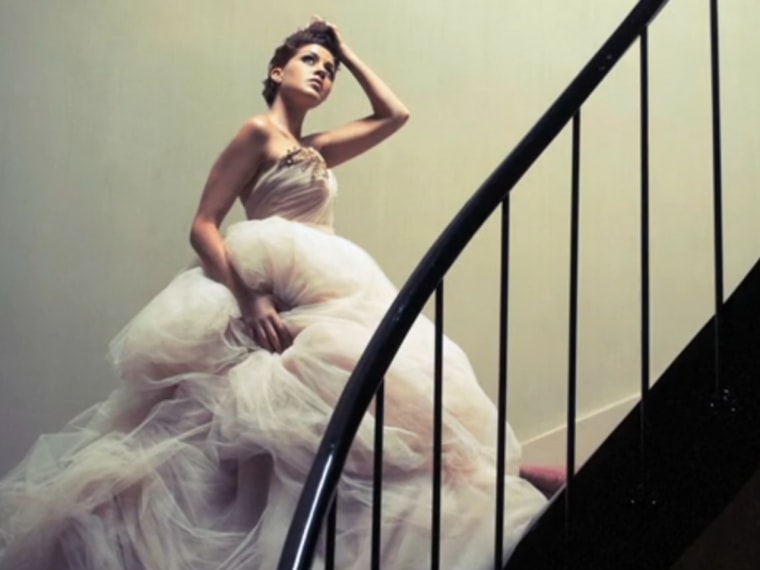 "Before I found out that she had cancer, I'd never seen it, and I know so many men and even women hadn't seen it,'' her husband told Guthrie. "To me it just shows how much courage she has, but it shows everybody how it's OK to be sick and be beautiful like that. I just think it's amazing.''
Closser then was able to get in touch with Bryce through a creativeLIVE online workshop and passed the photos along for Bryce to critique. Bryce, who then spoke with Brzezinski-Conley on Skype, was so moved by the story that she contacted both women and invited Brzezinski-Conley to Paris three weeks later. Videographer Hailey Bartholomew was also there to film a moving documentary titled "The Light That Shines."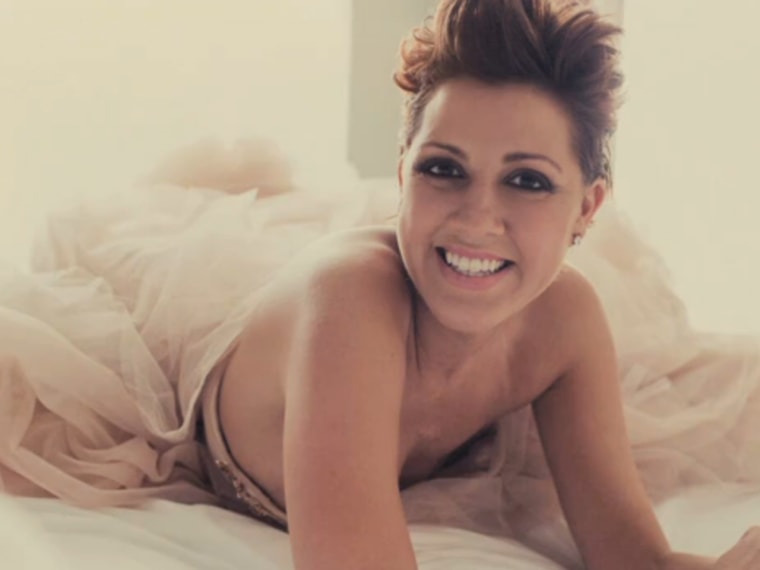 "Jill is someone who is beautiful and strong and hilarious and brings a positive energy and humor to every situation, including cancer,'' Closser says in the documentary. "Her dream was to inspire other women to feel OK with their bodies whether they have any form of cancer, anything that has caused their body to look different from how society says we should look.''
Brzezinski-Conley is hoping her photo shoot will catch the eye of Victoria's Secret.
"Victoria's Secret, if you're out there call me,'' she told Guthrie. "I would love to be able, not me, any woman to be able to wear that million-dollar bra and maybe Victoria's Secret have a line for women that are going through cancer because right now it's just very selective."
The photo shoot was a welcome respite for Brzezinski-Conley. She had only been married for six months when she was first diagnosed, then underwent 16 rounds of chemotherapy, a double mastectomy, and surgery to remove a breast implant that had become infected. She was in remission for a year before being diagnosed with stage-4 cancer seven months ago. She was also told by doctors that she could not have children.
"It was just devastating,'' she says in the documentary. "It's indescribable how painful (a double mastectomy) is. You just don't have any pride left.''
Brzezinski-Conley's positive outlook throughout her illness has inspired those around her, who hope the photos can lift the spirits of others in similar situations.
"If we can show everybody through her how to just be so beautiful with those scars out, that anybody could pretty much confront anything themselves after seeing something that beautiful,'' Bryce says in the documentary. "I will say the entire time that she was without clothes, I never saw any scars on her body. I only saw this incredible smile."
Read more:
Bride with rare cancer: 'I won't live in fear'
Terminal cancer patient, 12, inspires with viral makeup tutorials
Born with just two fingers, mom finds beauty in imperfection
After chemo hair loss, 'henna crowns' help heal