It was a cold December day, but that didn't stop TODAY fans from coming out to the Plaza.
Our Ambush Makeover team of TODAY Style Squad member Jill Martin and celebrity hairstylist Louis Licari had a tough choice, but they found two deserving ladies who were ready for some birthday pampering.
Meet Pamella Yellin from Massachusetts, who is in New York City to celebrate the big 5-0. Yellin was excited to sit, back, relax and let our Ambush Makeover team work their magic.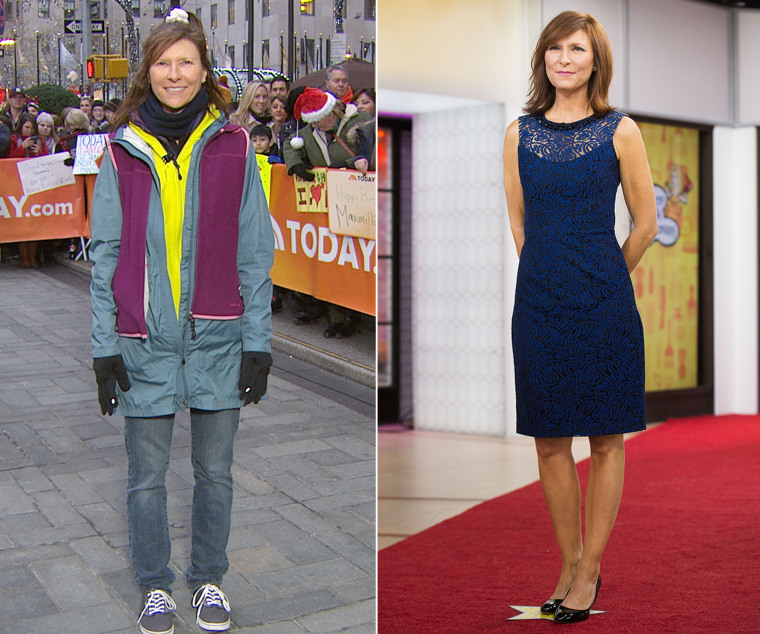 "Oh wow!" said Yellin's boyfriend David as he saw her stunning new look.
For her makeover, Licari added some warmth to her hair with an auburn shade. Then, master stylist Argen Gurgov gave her one of the trendiest looks of the season: bangs!
To complete the look, Martin picked out a gorgeous, blue lace dress that Yellin can wear to all of her holiday festivities.
"Oh my god! Wow!" exclaimed Yellin when she saw how gorgeous she looked in the mirror. "Oh my god!"
RELATED: Mom's stunning Ambush Makeover leaves daughter in tears
Next up is Marie Kramer from California, who is in the Big Apple for a sibling reunion trip. And just like Yellin, she's celebrating a birthday. Her husband has no idea that she's getting a completely new look, but Kramer (who has only cut a few inches off of her hair in years) was ready for a big change.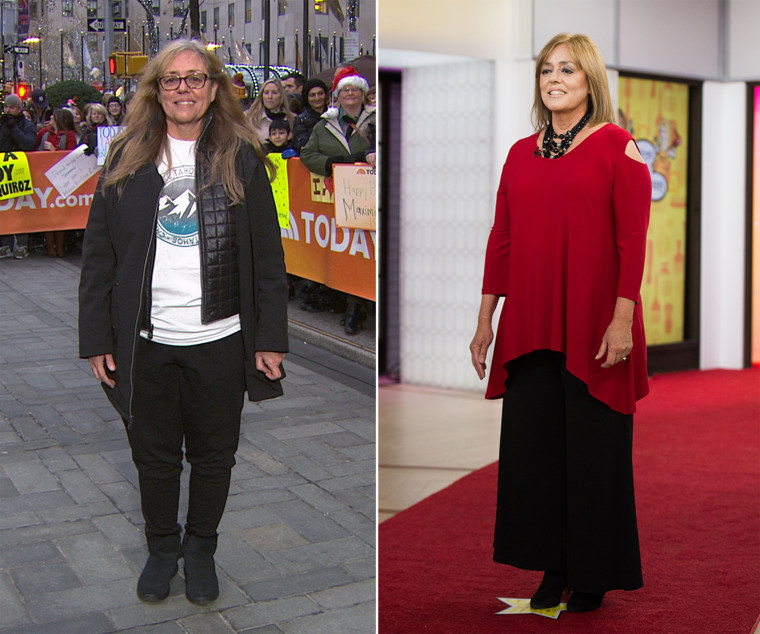 Kramer's siblings — Dolores, Barbara and John — couldn't stop oohing and ahhing after the big reveal.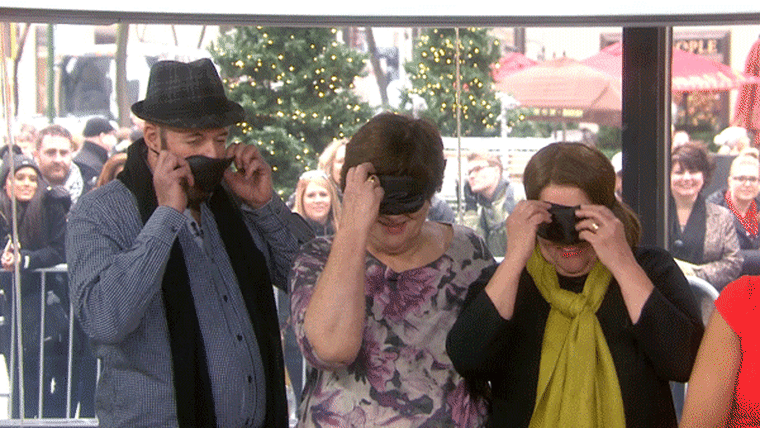 Gurgov cut several inches off of Kramer's hair, giving her a chic, shoulder-grazing 'do. Meanwhile, Licari gave her a nice reddish hair color to warm up her skin for winter.
But her new look wasn't complete without a trendy, cold-shoulder top and black pants from Martin.
"Who is that?" asked Kramer as she saw her gorgeous self.
Cheers to both ladies! They look absolutely fabulous with their celebratory makeovers!
RELATED: See the stunning makeover that got this reaction from her best friend
Love their new outfits? Shop similar styles below.
Maggy London Lace Sheath Dress, $158, Nordstrom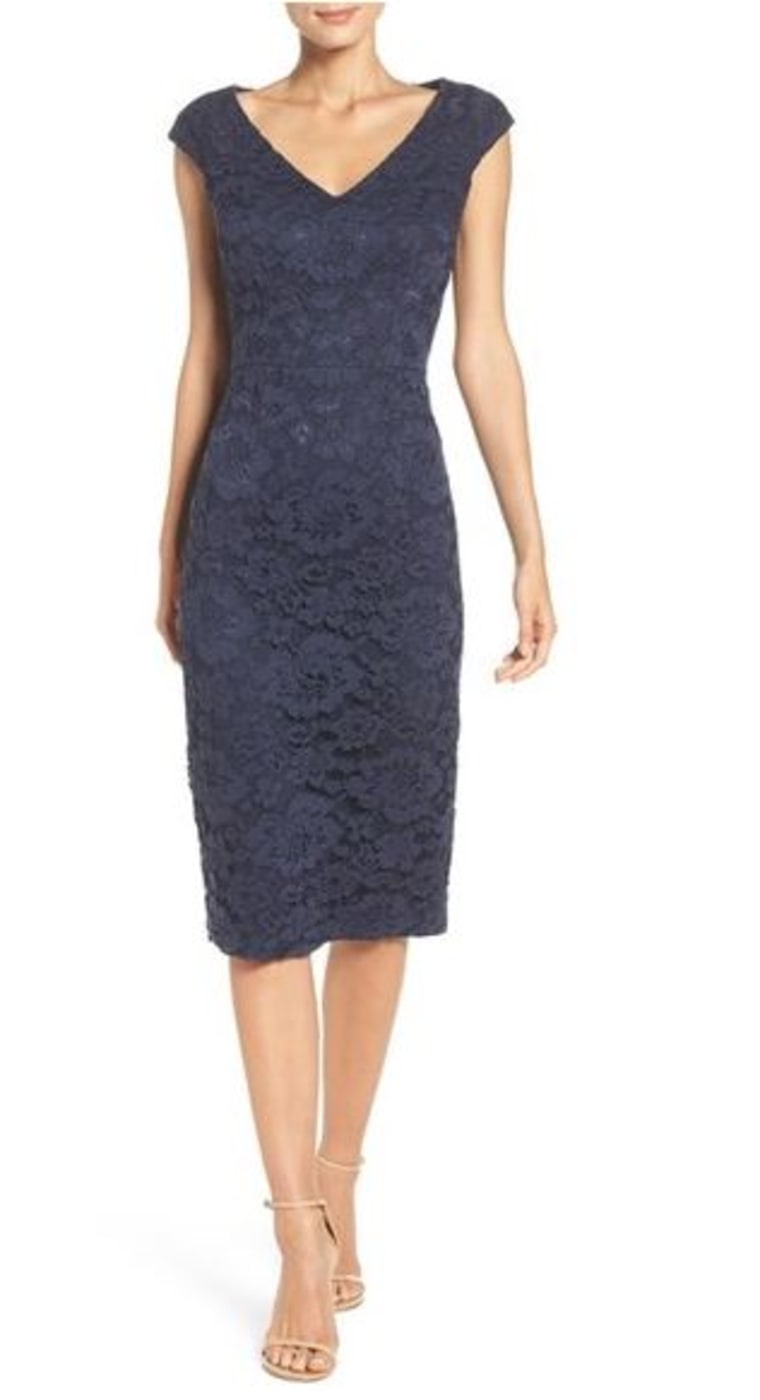 Open Shoulder Long Sleeve V Tunic, $79, Clara Sunwoo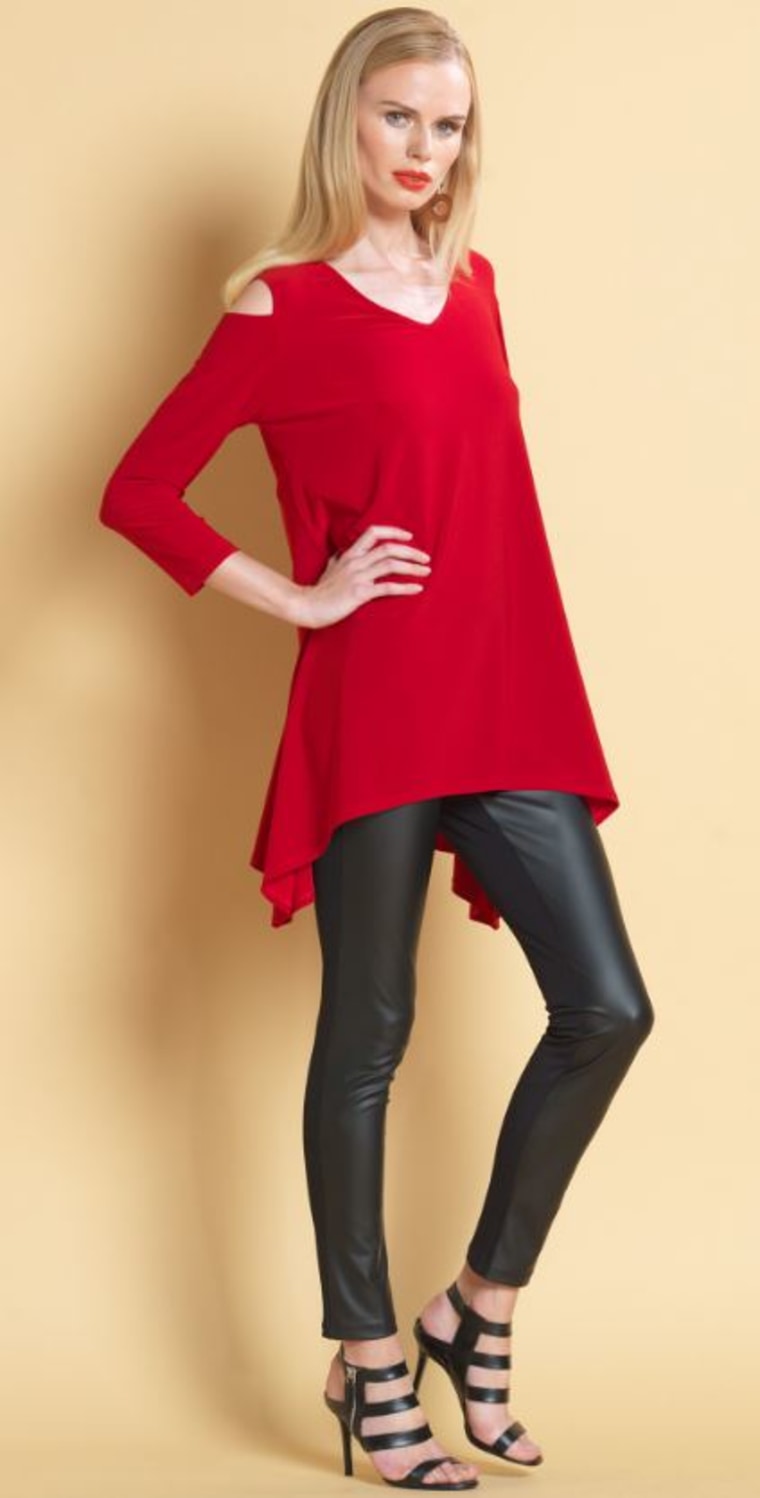 Ponte boot cut slim pant, $79, Clara Sunwoo