We thought we'd seen it all when it came to newfangled wedding trends. (Read: "Doughnut walls" replacing traditional cake and puppies taking the place of bouquets.)
But this one that threw us for a loop. His name is Stanley, he's 85 years old and he just might be the world's very first "flower grandpa."
His granddaughter, 29-year-old Jennifer Briskin, knew she wanted to involve family when she got married Oct. 1 in Buckhead, Georgia. But she didn't initially intend for the "flower grandpa" shtick to work out.
"The whole thing started out as a joke," she told TODAY. "We joked around about him wearing a tutu and patent leather shoes and walking down the aisle like a traditional flower girl."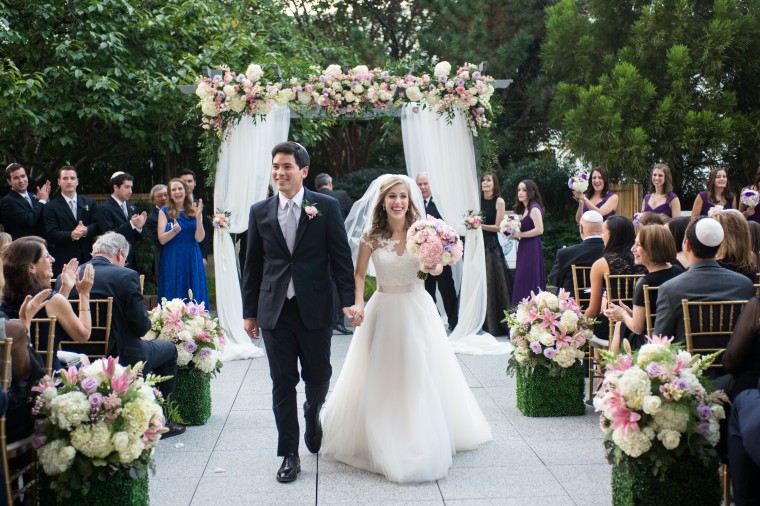 Silly as it may seem, Briskin couldn't get the thought out of her head. "Sure, we were just kidding around, but I knew it would make for a memorable moment," she explained.
RELATED: Not your parents' wedding: The new do's and don'ts for modern wedding guests
So, in true wedding style, she popped the question. "Papa, will you be my flower grandpa? Love, Jen," she wrote in embroidered stitching on a handkerchief. Her grandfather always carries one around, and Briskin wanted him to be able to have a souvenir to keep forever.
The only problem? Stanley forgot!
"We had to do it all over again three months later," Briskin said with a laugh. "He knew that I'd asked him, but he didn't remember the handkerchief. And he sort of still thought it was a joke."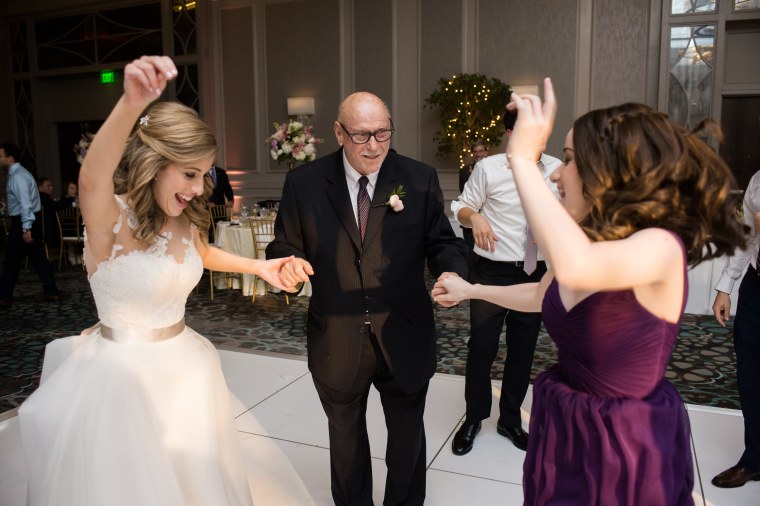 When the big day arrived, though, Briskin's grandpa was ready. For weeks beforehand, he even practiced tossing fake flowers out of a Halloween candy bucket in the shape of a pumpkin.
"He got cold feet and wanted it to be perfect," said Briskin. "We all told him, 'Listen, even 2-year-olds can do it. So can you!"
All of that practice paid off. Sort of. Stanley ended up throwing the flower petals at the guests, rather than onto the aisle. But the wedding guests were so happy to witness the sweet family moment that they didn't seem to care.
RELATED: These grandmother's are the world's most adorable flower girls
"They loved it," Briskin added. "And it was so nice to start out our wedding ceremony with all our guests laughing."
When all was said and done, the small detail created an enormously memorable part of Briskin's big day.
"It was just such a beautiful moment," she said. "And I was so glad we were able to find a way to incorporate him."