Madison Kantzer was never the type to plan her dream wedding. But when she got engaged to her boyfriend Adam Hoffman in December 2015, she already knew exactly which dress she would be wearing.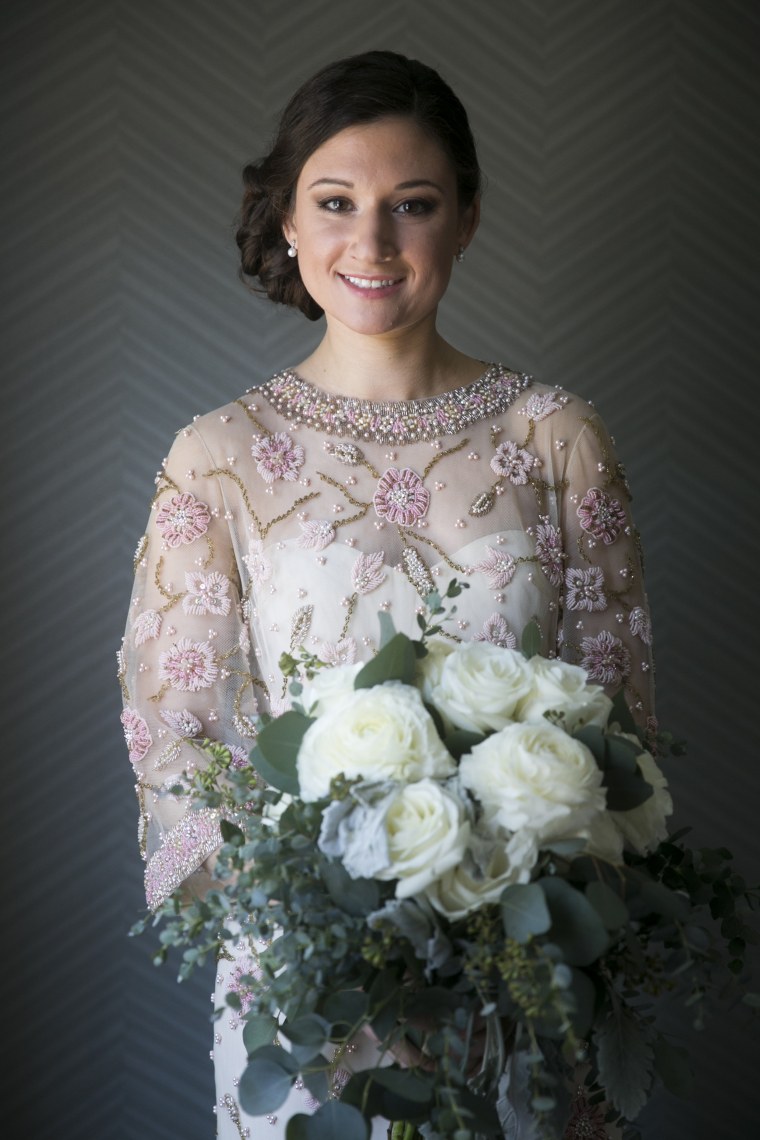 Since her childhood in Potomac, Maryland, the 29-year-old admired the floor-length, beaded gown that once belonged to her grandmother, Adele Schiff Greene. Greene passed away at 40 in 1969, when Kantzer's mother, Patricia Greene, was only 14.
Although the two women never met, Kantzer had heard plenty of stories.
"My mother talks about her a lot, it's weird I've never met her," Kantzer told TODAY Style.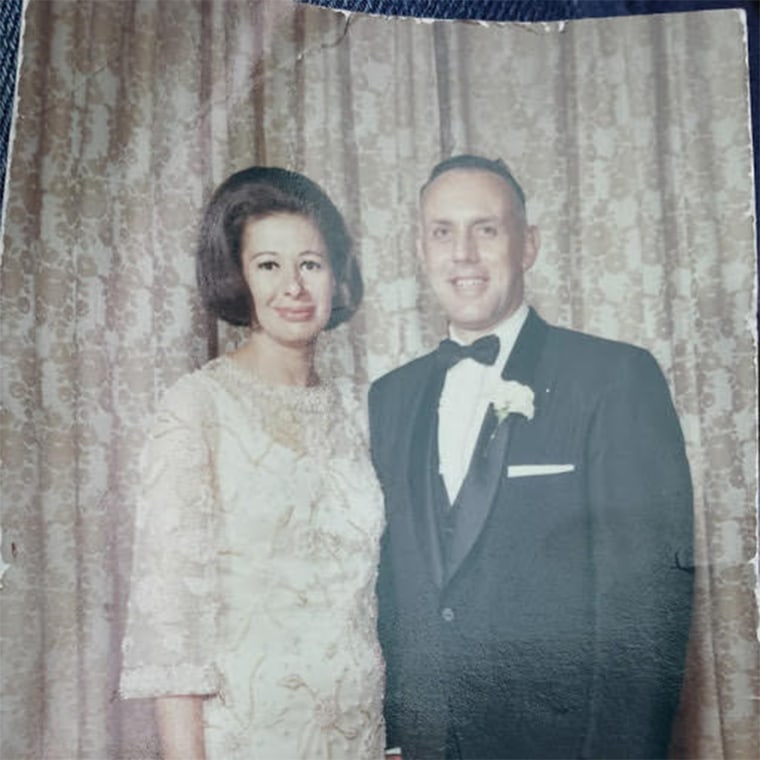 Much of what Kantzer knows about her grandmother came from Carl and Geraldine Simon, Adele's friends who stepped in to act as adoptive grandparents to Kantzer after Adele's death.
"My mother was a woman ahead of her time, she actually had applied to law school before she died. She was a very progressive kind of gal. She was also very fashion conscious," Patricia told TODAY.
And unsurprisingly, Adele and Kantzer share some things in common.
"She felt strongly about causes, and I see that in Madison, too. She felt very strongly about the things she believes in," Patricia said. "She was an adventurer, she loved to travel. Oh, my God, Madison, she loves to travel."
Precious few possessions remain from the woman Kantzer described as a "fun, stylish lady": some jewelry, photographs and, of course, one incredible dress.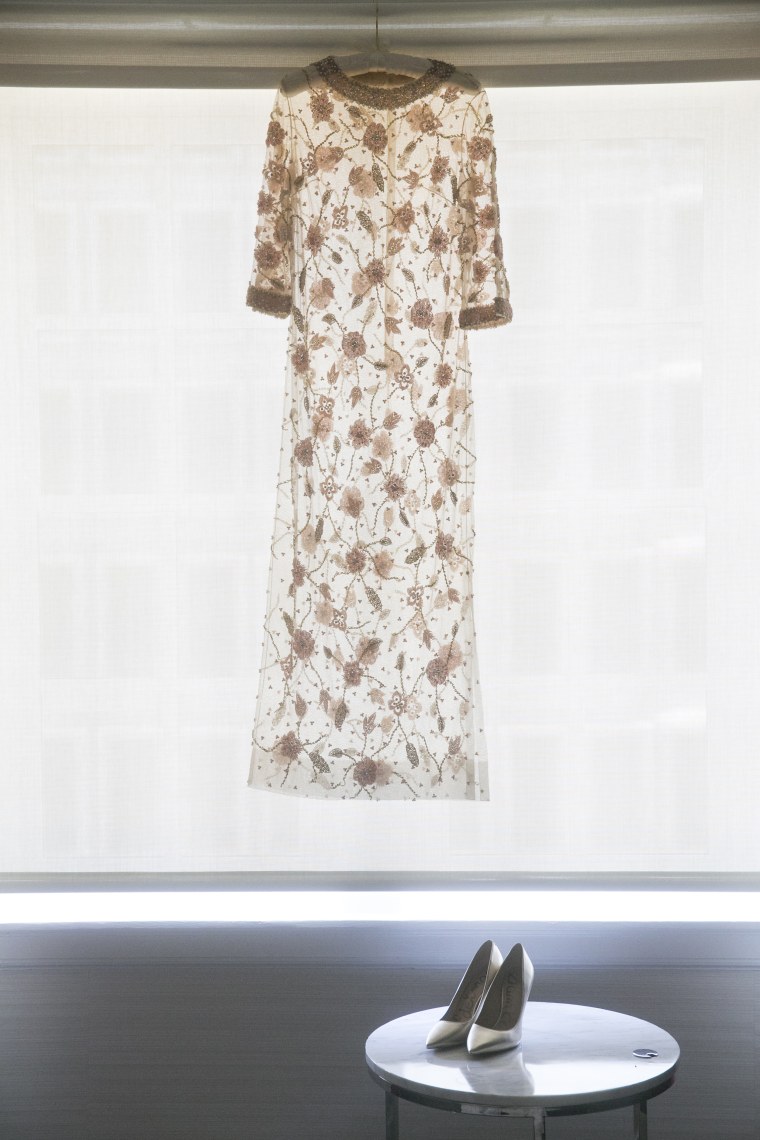 Adele originally wore the dress to Kantzer's uncle's bar mitzvah in 1966.
"In some ways, I secretly kind of wish it had been her wedding dress. Her wedding dress was beautiful," Kantzer said. "But, no, we don't have that one."
Patricia kept the dress in a brown paper bag for about 30 years, except for when Kantzer's cousin would occasionally use it to play dress-up.
Hand-beaded and custom fit to Adele, the dress and its origins have long been a mystery to her family. Adele purchased it in 1966 from Hirshleifers in Manhasset, New York, but that's about all they know. Although the designer to this day remains a mystery, Patricia took the dress to Neiman Marcus, where the staff helped her preserve the precious heirloom.
Aside from some loose beading, the 51-year-old dress was in great condition when it came time for Kantzer's April 9, 2017 wedding. It fit like a glove, which was a relief for Kantzer, whose mother insisted against alterations.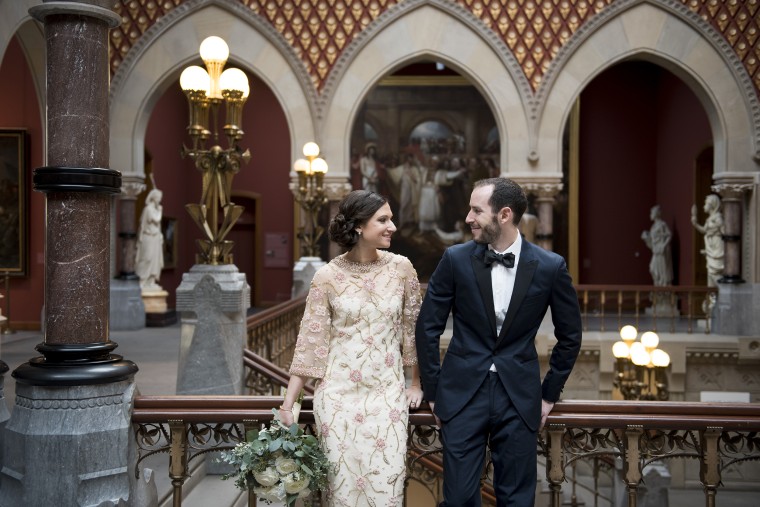 For a history teacher and vintage lover, the dress perfectly matched the aesthetic of Kantzer's wedding, which was held at the Pennsylvania Academy of Fine Arts in Philadelphia. Hoffman, 29, proposed with a ring that once belonged to Simon, and the couple wed beneath a prayer shawl that belonged to Kantzer's great-grandfather.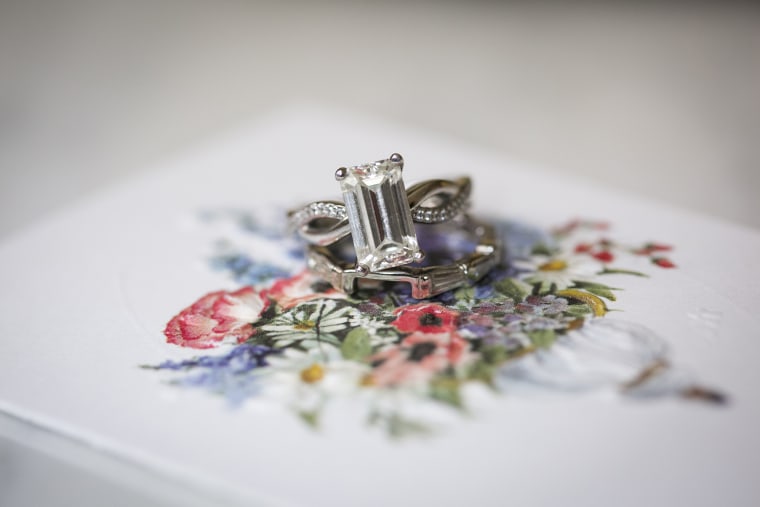 "Nothing went wrong," she said of the picture-perfect day.
During the reception, Kantzer swapped out her grandmother's dress in favor of a floral Adrianna Papell gown, but the dress still made quite an impression.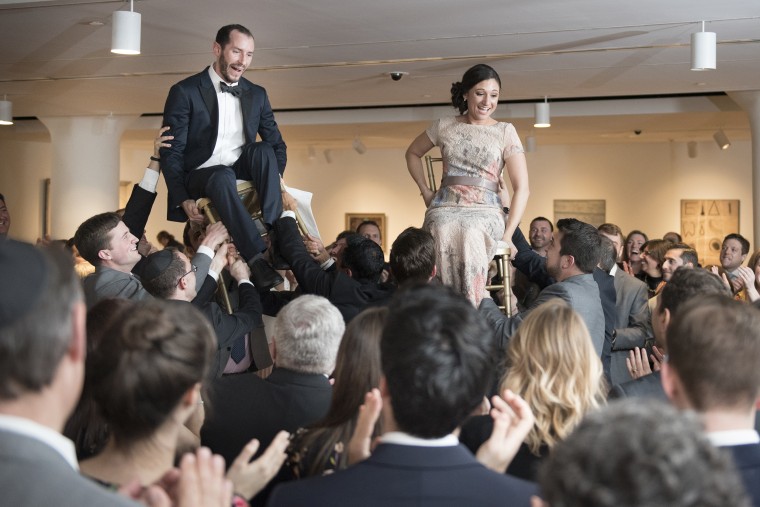 "As much as my grandma has been gone for a long time, I think there are still times when my mom wishes she could see the kids she raised," Kantzer said. "It was nice to be able to do that for her, like, 'Look, your mom is kind of here.'"
For Patricia, it was especially important that family members who couldn't attend the wedding were there in spirit. She carried mementos from the Simons and from her parents and grandparents tucked into her clothing. And the dress was the icing on the cake.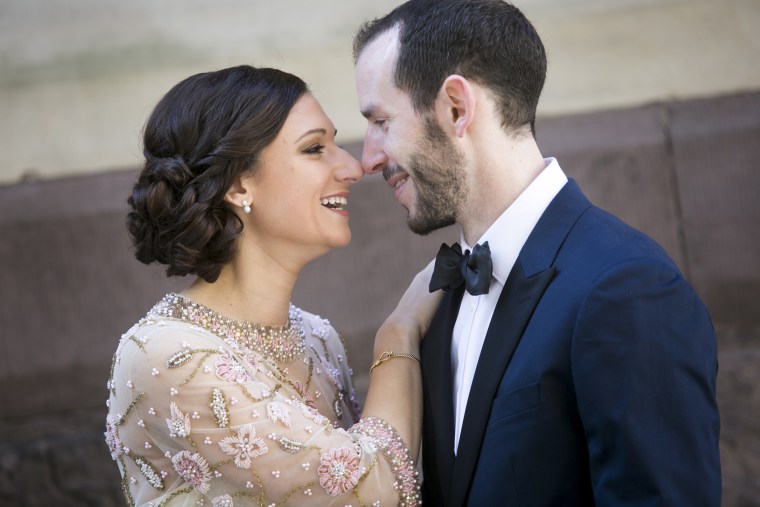 "To have those things available to Madison so that my family who never saw me get married, my sister or my brother — that they were there with us was very important," Patricia said.
This story was first published on Aug. 24, 2017.