"You should upgrade your tiny wedding ring so people know how successful you are!"
It was an offhand comment from a friend who meant no harm. But the more Rachel Pedersen thought about it, the more troubled she felt. Since when had her wedding ring, a token of lifelong commitment and gift from the love of her life, become a status symbol? And how many other women were feeling self-conscious about rocks that were less than Rockefeller?
For Pedersen, that "tiny" ring held extra-special meaning: She and her husband, Poul Pedersen, eloped 13 days after meeting in October 2013. Receiving any ring at all had been a happy surprise.
"Our story energizes people," the 27-year-old from Eden Prairie, Minnesota, told TODAY. "It reminds them what love is about. And to me, that ring is so much more than a diamond."
So Pedersen penned an essay and posted it to Facebook. More than 136,000 likes and nearly 39,000 shares later, it's safe to say her message has struck a chord.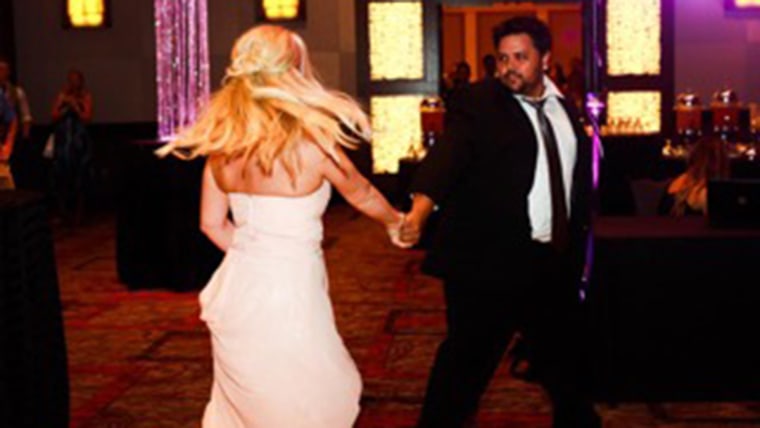 More compelling to Pedersen than the post's popularity was the exchange that took place in the comments — specifically two things.
"First, many women were posting photos of their own rings, wanting their stories to be heard. To me, that showed a theme of physical possessions defining happiness, and a feeling of not being enough. I think a lot of women feel that.
"Second, I saw women tagging their boyfriends, fiances, or husbands, saying, 'This reminds me of you.' And I saw the men responding. That was really beautiful — that this conversation had given them a reason to show their love and appreciation.
"So what's the ideal comeback for ring-shamers?
"I like to say, 'It's a small ring, but a big love," Rachel said.