One newlywed couple is proving you really can't put a price tag on love.
In November 2016, Ariel Desiree McRae took to Facebook to defend her $130 engagement ring after a jewelry store employee made a negative comment about it. The post has since gone viral and has been shared more than 50,000 times.
"My husband doesn't have a lot, neither of us do," the 22-year-old, who is in school to become a teacher, wrote in the post. "We scrape and scrape to pay bills and put food in our bellies, but after almost 2 years of dating we decided that we couldn't wait anymore, so we didn't."
Ariel continued to explain that she told her then boyfriend, Quinn McRae, that she didn't need a ring and that all she wanted to do was "marry my best friend." However, he insisted on a ring, and together the two picked out a $130 sterling silver and cubic zirconia set from Pandora Jewelry.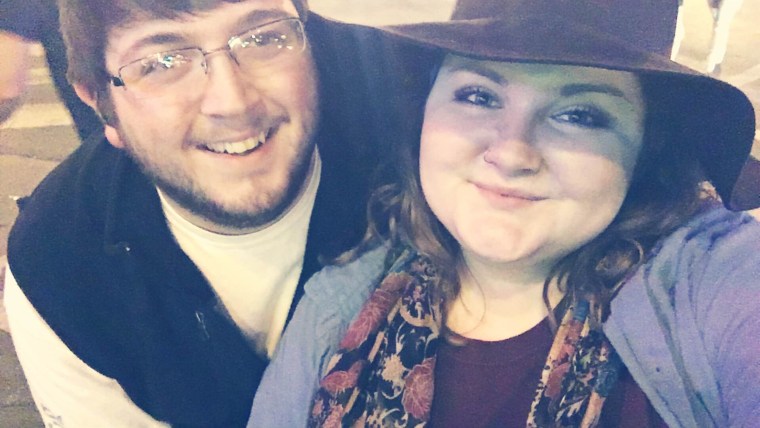 During the special occasion, a sales associate at the jewelry store made a comment that shocked the happy couple. "Y'all can you believe that some men get these as engagement rings? How pathetic," the clerk said.
In the post, Ariel describes how she watched Quinn's "face fall" in reaction to the comment. "He already felt like a failure, asking me again and again 'Are you sure you'll be happy with these? Are you sure this is okay?'" Ariel wrote. "He was so upset at the idea of not making me happy enough and of me not wanting to marry him because my rings didn't cost enough money or weren't flashy enough."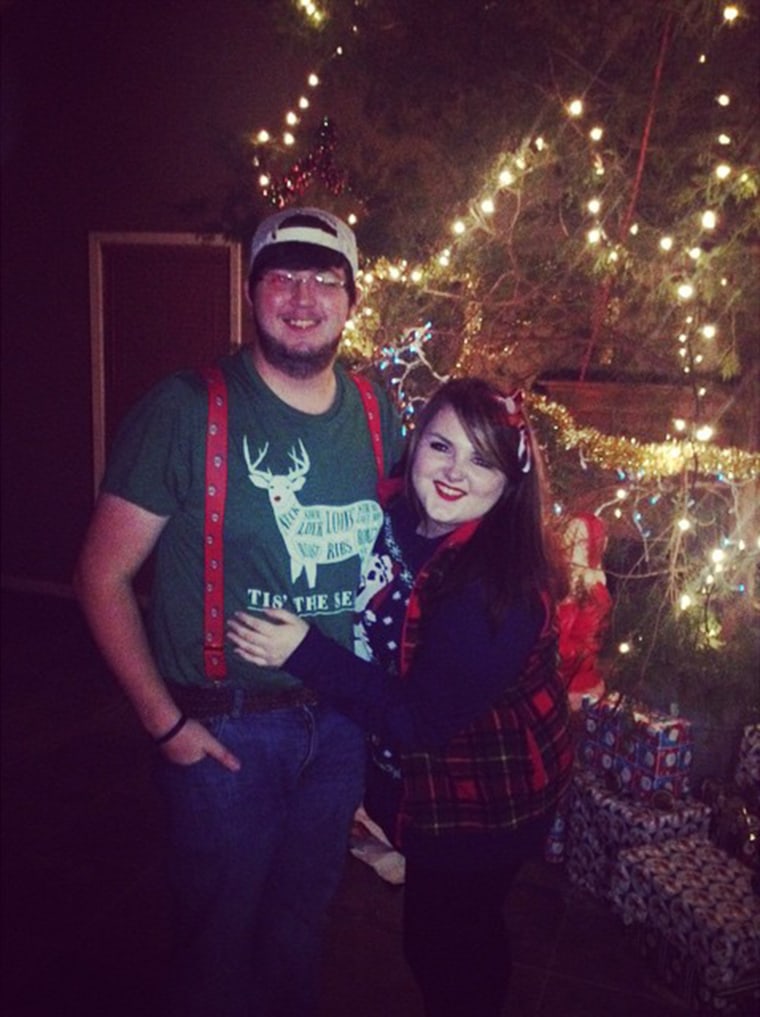 The 22-year-old quickly defended her soon-to-be-husband and their love. "It isn't the ring that matters, it is the love that goes into buying one that is," she wrote, also telling TODAY she doesn't think the clerk intentionally meant to be rude.
One week later, on the second anniversary of the day they met, the couple eloped in a Tennessee courthouse. "Y'all I would have gotten married to this man if it had been a 25¢ gum ball machine ring," Ariel explained in the post.
Ariel has been "blown away and inspired" by the response to her post. "I've received so many messages from people telling me that I gave them the courage to finally propose or get married, even if they couldn't afford a ring," she told TODAY.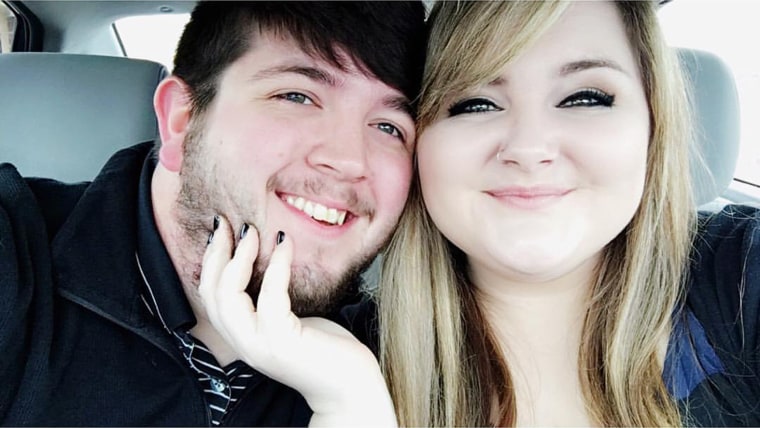 "It's been overwhelming and emotional that I've been able to help other people."
Ariel, who hopes to adopt at least two children with her husband when the time is right, added: "People shouldn't have to go into debt for love. It's the love that's important. You can get married without rings. Its just material."