It was a snowy winter morning on the plaza Thursday, but that didn't stop TODAY fans from coming out bright and early.
Our Ambush Makeover duo of celebrity hairstylist Louis Licari and TODAY Style Squad member Jill Martin found two lovely ladies to turn from blonde to bombshell.
Sheryl Kluger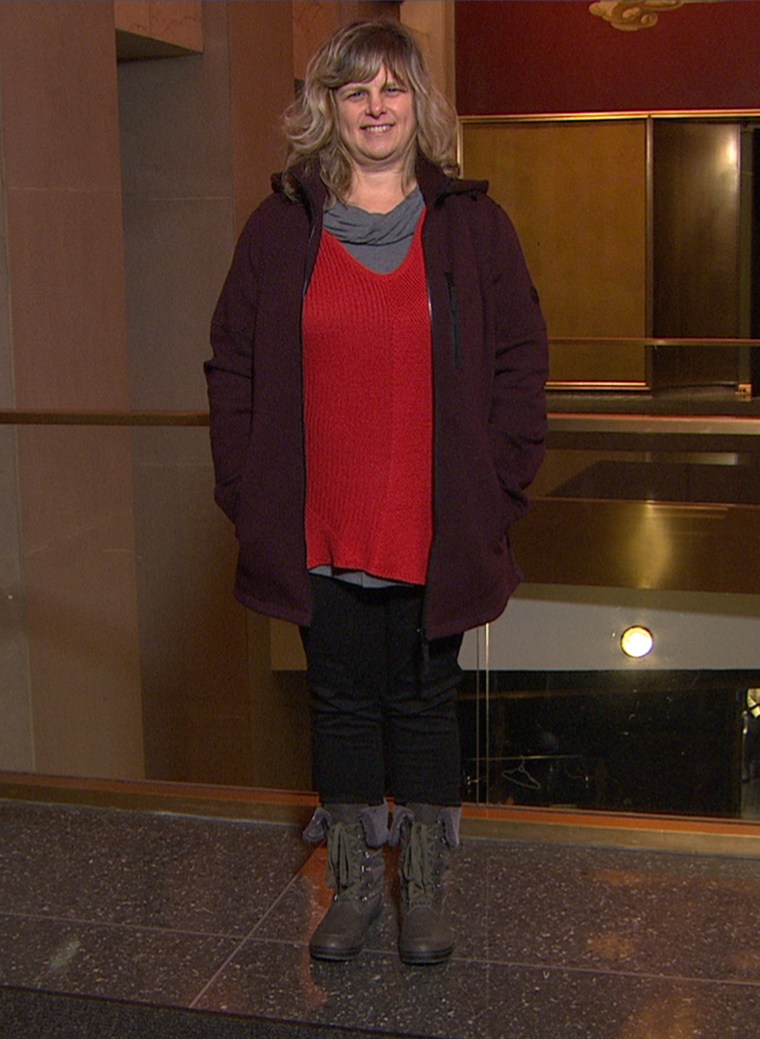 Sheryl Kluger from Atlanta, Georgia, had one wish for her 50th birthday: an Ambush Makeover. In hopes of making her birthday dreams come true, her husband, Lee, booked a trip to New York City for the both of them and planned a visit to the plaza.
Kluger wanted so badly to be picked that she stood in the cold without a hat so that our makeover team could see just what they'd have to work with. Luckily for her, she was selected for a morning of pampering.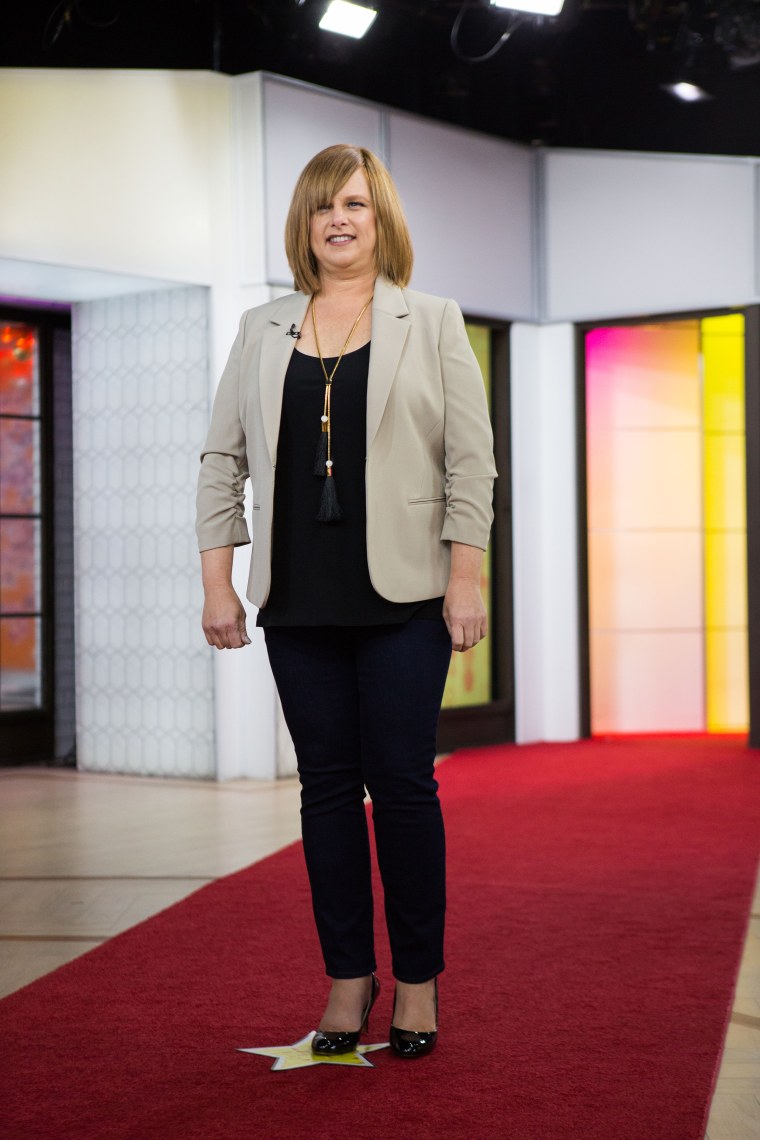 "Very hip!" exclaimed Hoda Kotb as soon as Kluger walked into the studio.
"Wow! Whoa!" said a shocked Lee as soon as he saw his wife. "She's hot!"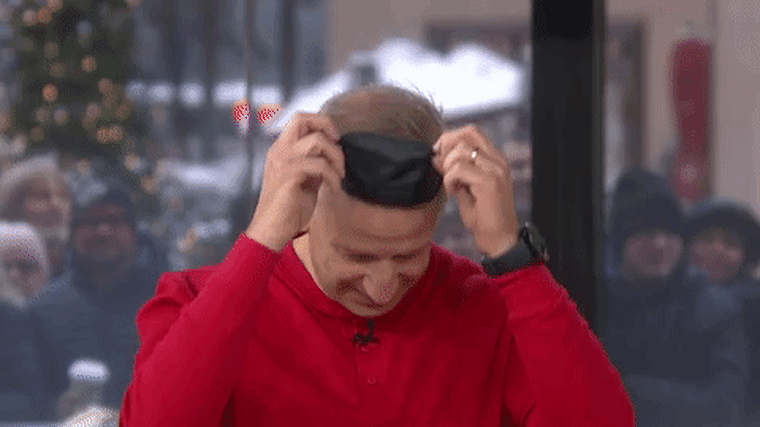 "Oh, my gosh! Yes, that is me!" said Kluger upon her big reveal.
"I'm in love with it," she added.
Licari colored her hair to a beautiful soft red to bring out her gorgeous blue eyes. For the haircut, Igor Musayev gave her a chic and sophisticated style.
For the outfit, Martin dressed her in staples that she can mix and match throughout the year.
Kluger is turning 50 in style!
Shop a similar look to Kluger's below:
Scrunch-Sleeve Stretch Crepe Pantsuit, $72, Tahari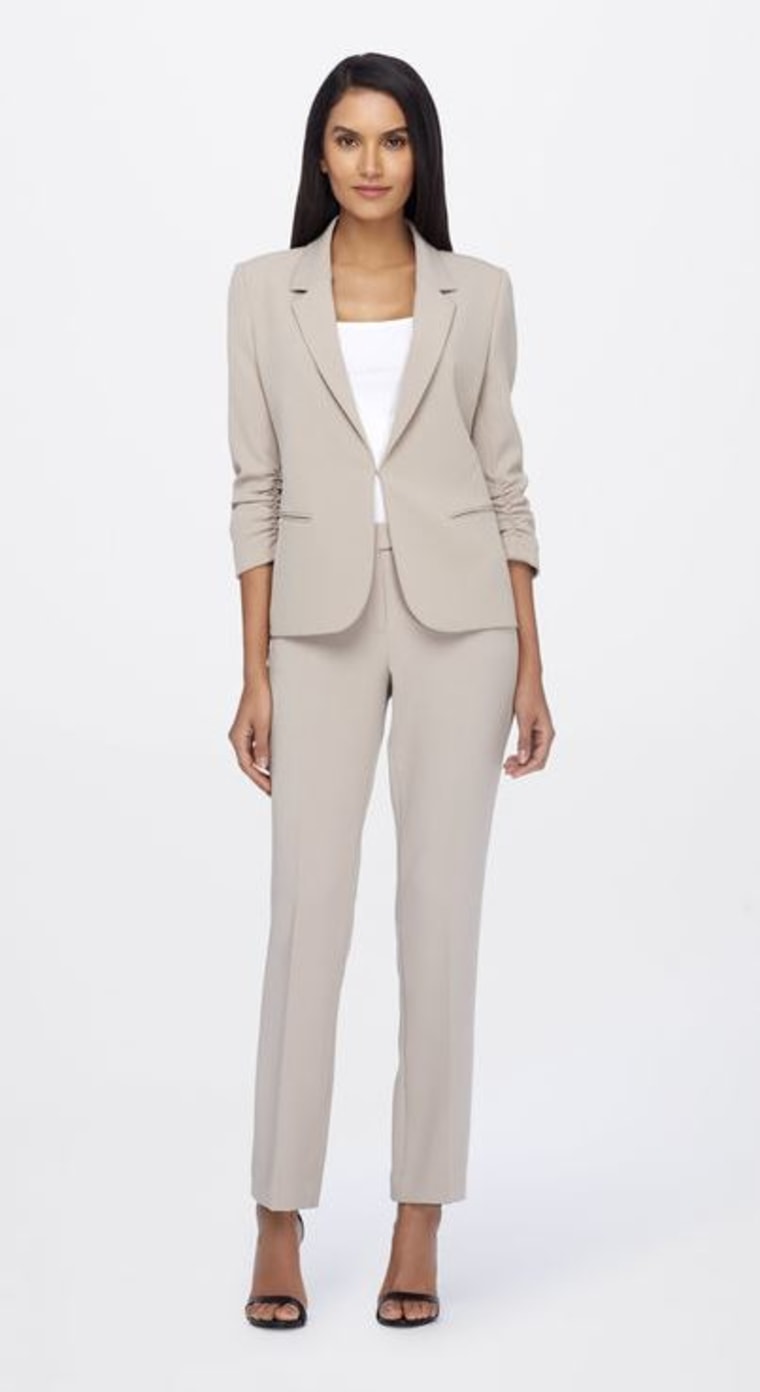 NYDJ Marilyn Straight Leg Jeans, $16 - $207, Amazon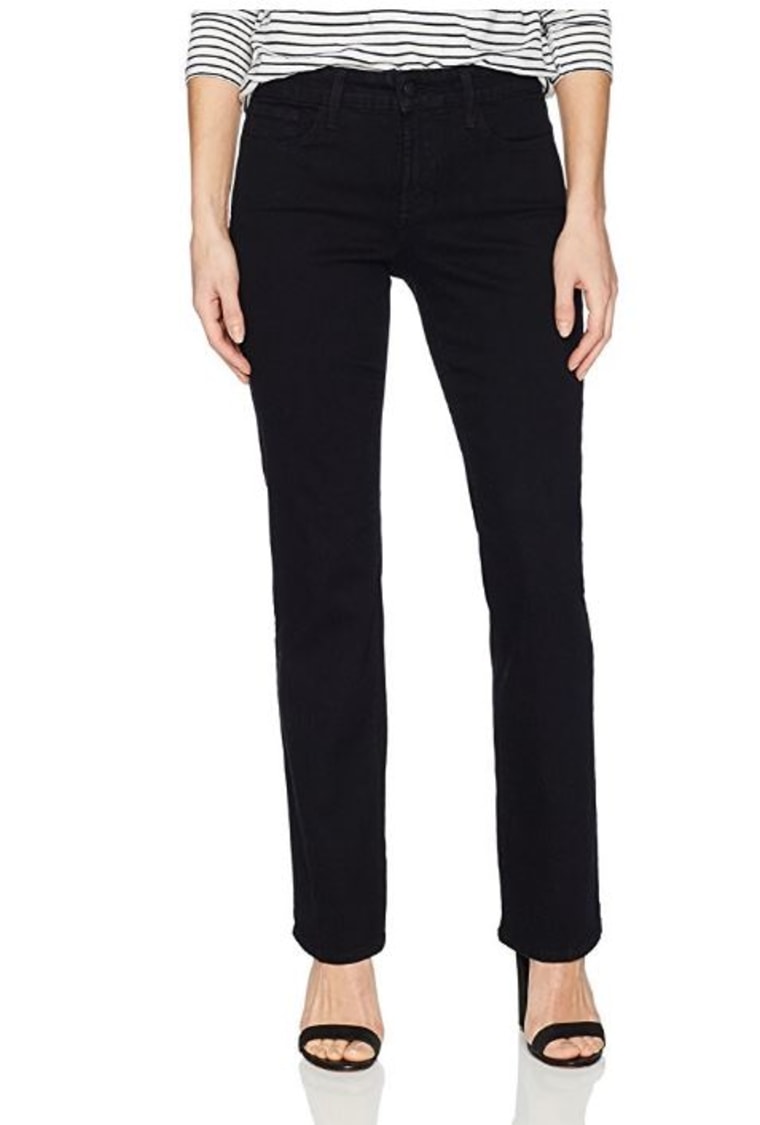 Mid-Length Tank, $49, Clara Sunwoo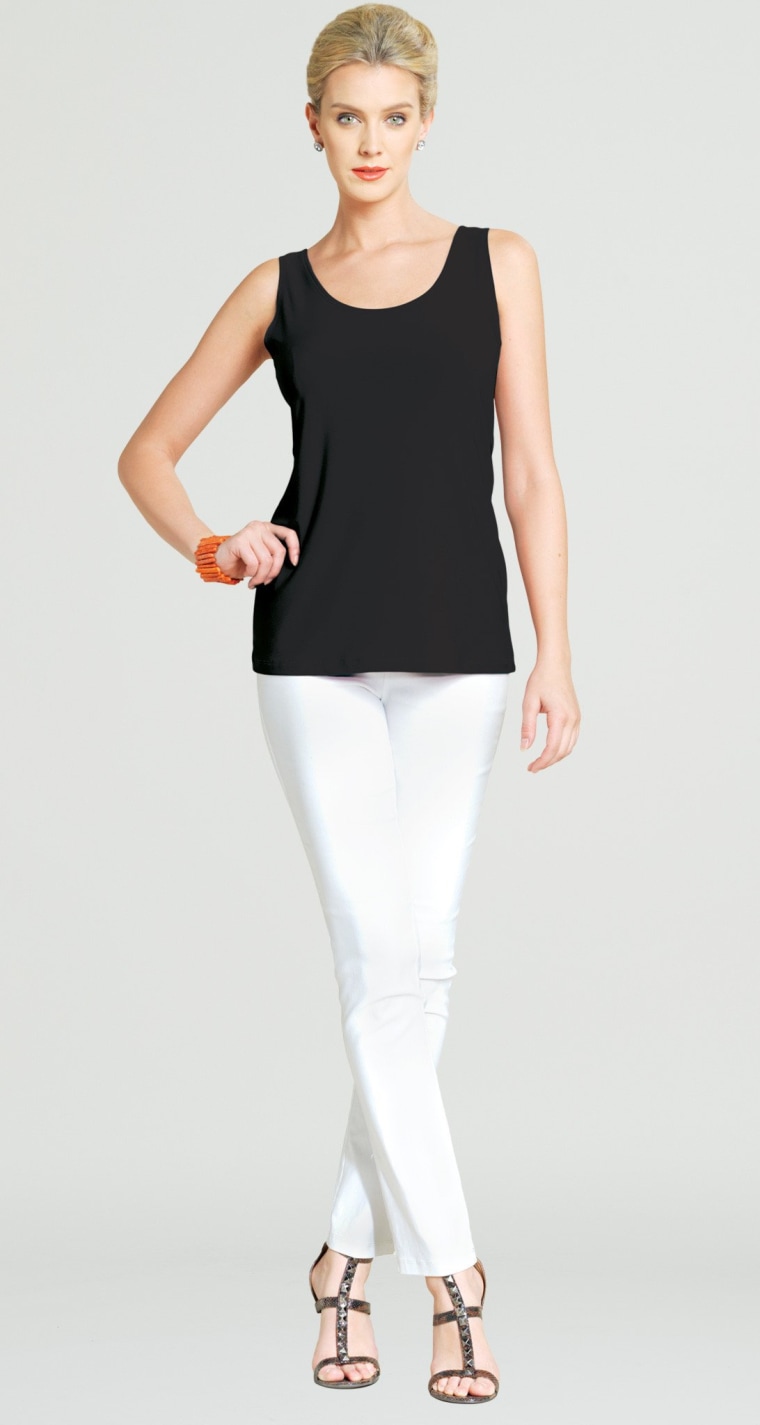 Lele Sadoughi Sprinkler Tassel Pendant Necklace, $150, Neiman Marcus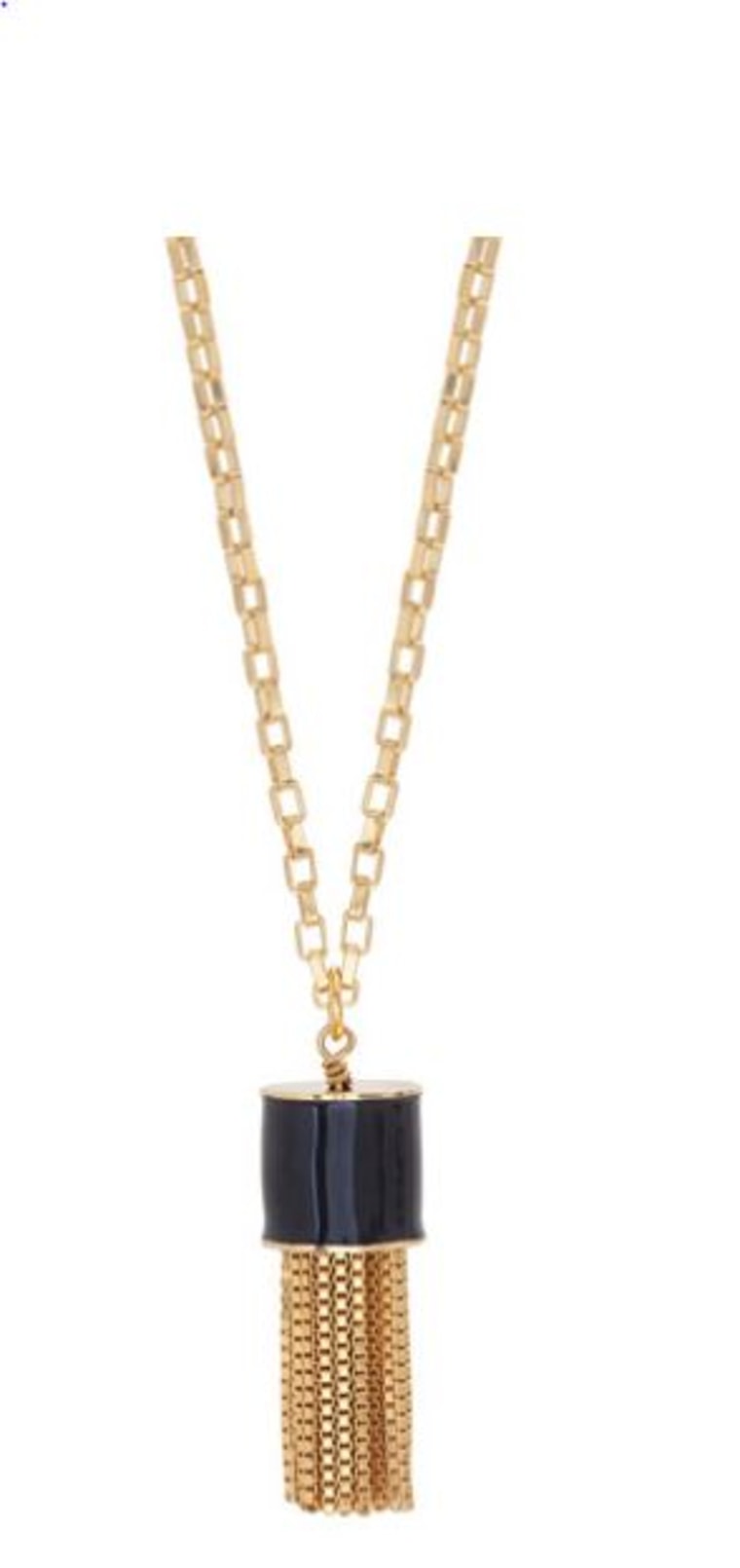 Linda Cowadin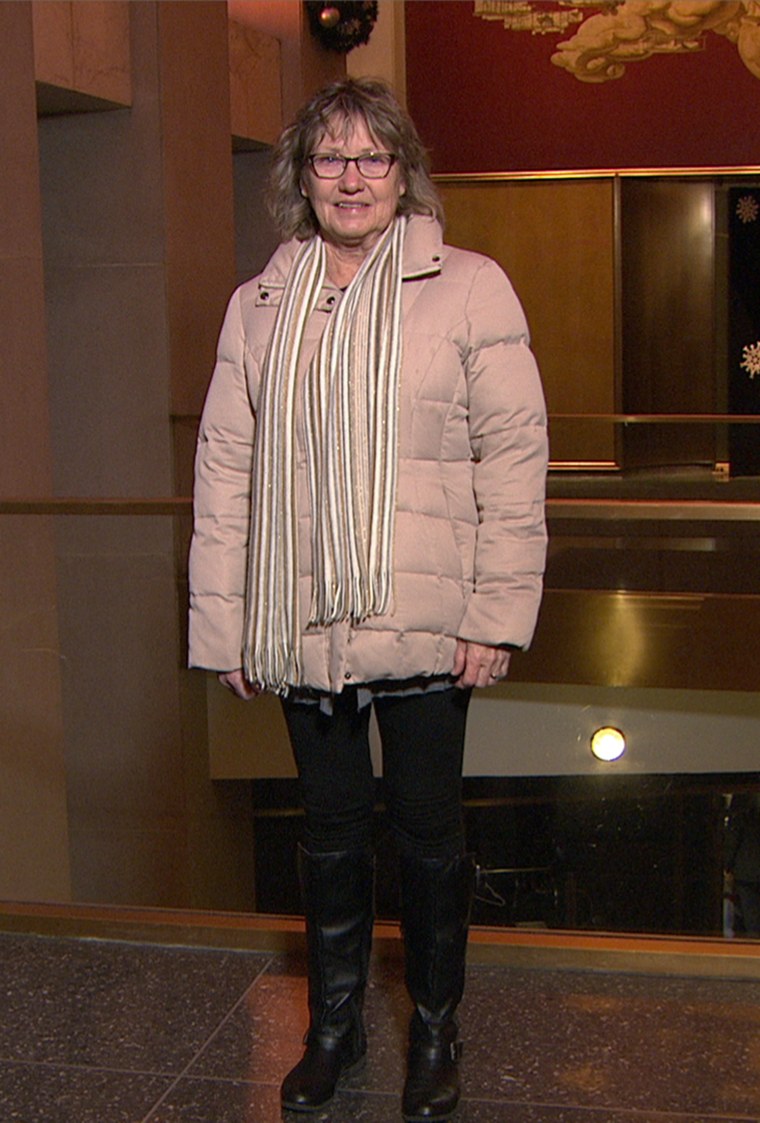 Next up was Linda Cowadin, 62, from Pateros, Washington. Cowadin, who always puts others first, was excited to get a new look to boost her confidence.
Cowadin is in the Big Apple with her daughters, Emily and Shelby, who plotted for their mom to get an Ambush Makeover since she's had the same look for years. They made a bold sign to get Licari and Martin's attention, and it worked! They couldn't wait to see their mom's big reveal.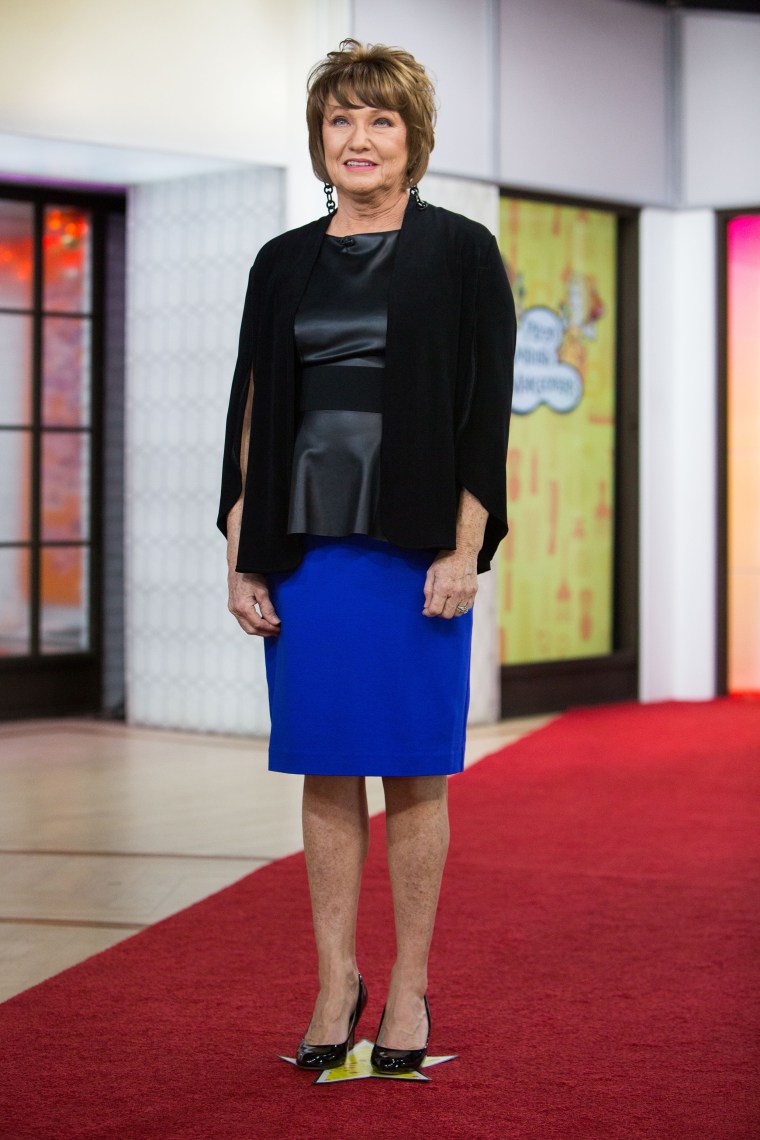 As soon as they took off their blindfolds, Emily and Shelby couldn't believe how elegant their mom looked.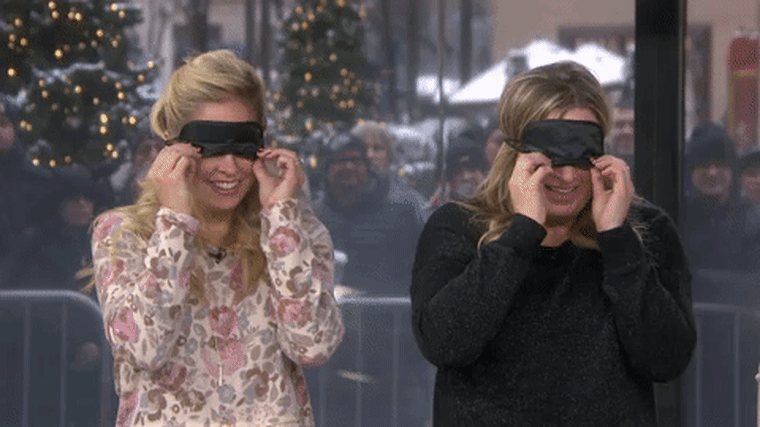 "It doesn't even look like me!" said Cowadin as she saw her new look.
For the hair color, Licari said goodbye to her old highlights and gray and transformed her into a beautiful, rich brunette. Musayev finished it off with a modern haircut.
For the makeup, Edin O'Sullivan gave her a bold pink lip for holiday fun.
Hoda and Kathie Lee Gifford both gave Cowadin's outfit two thumbs up. Martin dressed her in royal blue with a faux leather dress. The look was complete with a lovely cape.
Cowadin looks ready to celebrate the holiday season now!
Shop Cowadin's look below:
Nue by Shani Sleeveless Leather Dress with Removable Peplum Belt, $315, Amazon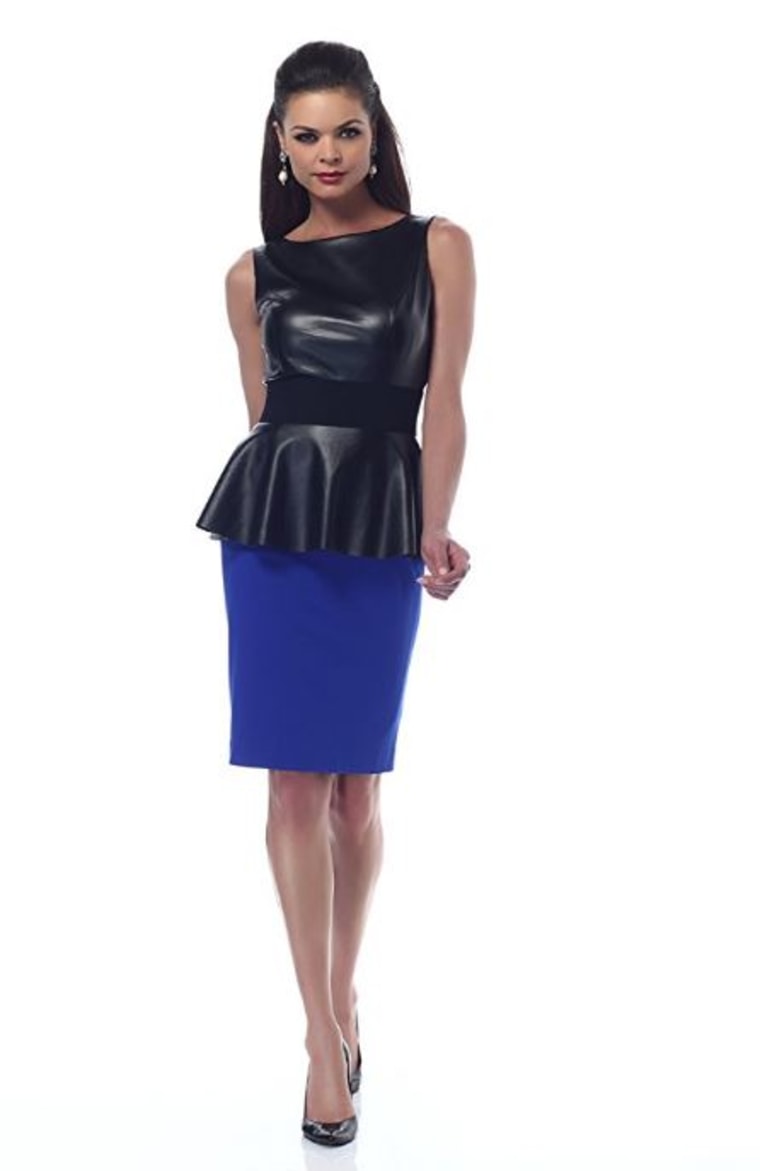 Lele Sadoughi Marbled Wind Chime Earrings, $150, Neiman Marcus