/ Source: TODAY Contributor
There's no need to sacrifice fashion and style just because of winter's chill.
Actress Meghan Markle, who stars in USA's "Suits" and also runs the fashion and lifestyle website The Tig, showed off the latest winter trends on TODAY Friday and explained how to wear them with ease.
With the green light to mix and match, you'll be looking like an A-lister — and keeping warm — in no time.
High shine and rivets
We've seen these trends on stars like Melissa McCarthy and Kim Kardashian. Why not mix them together?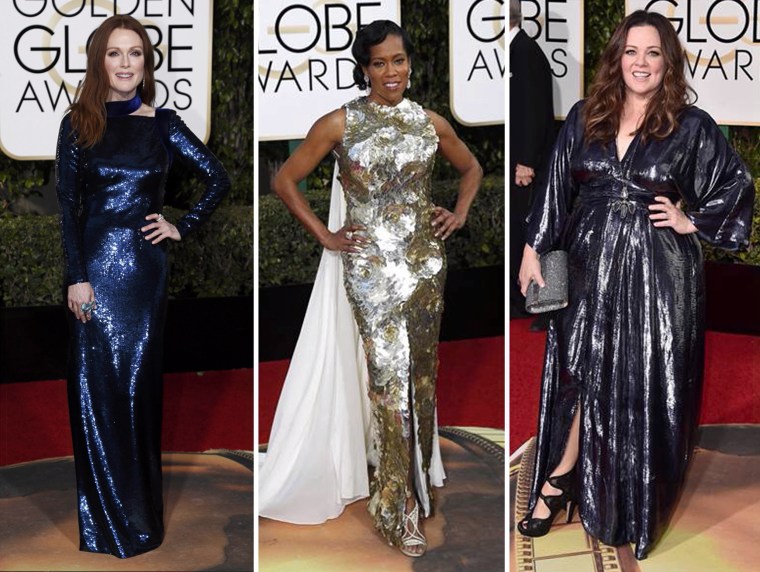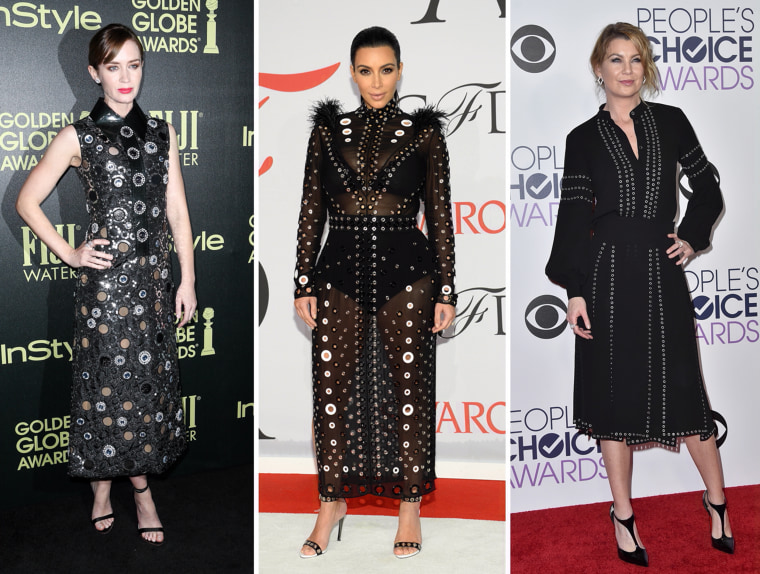 Markle showed off a look featuring a black top with rivets at the neckline, with a metallic sequin skirt and metallic flats. The pieces all had complementary tones, keeping the outfit looking pulled together.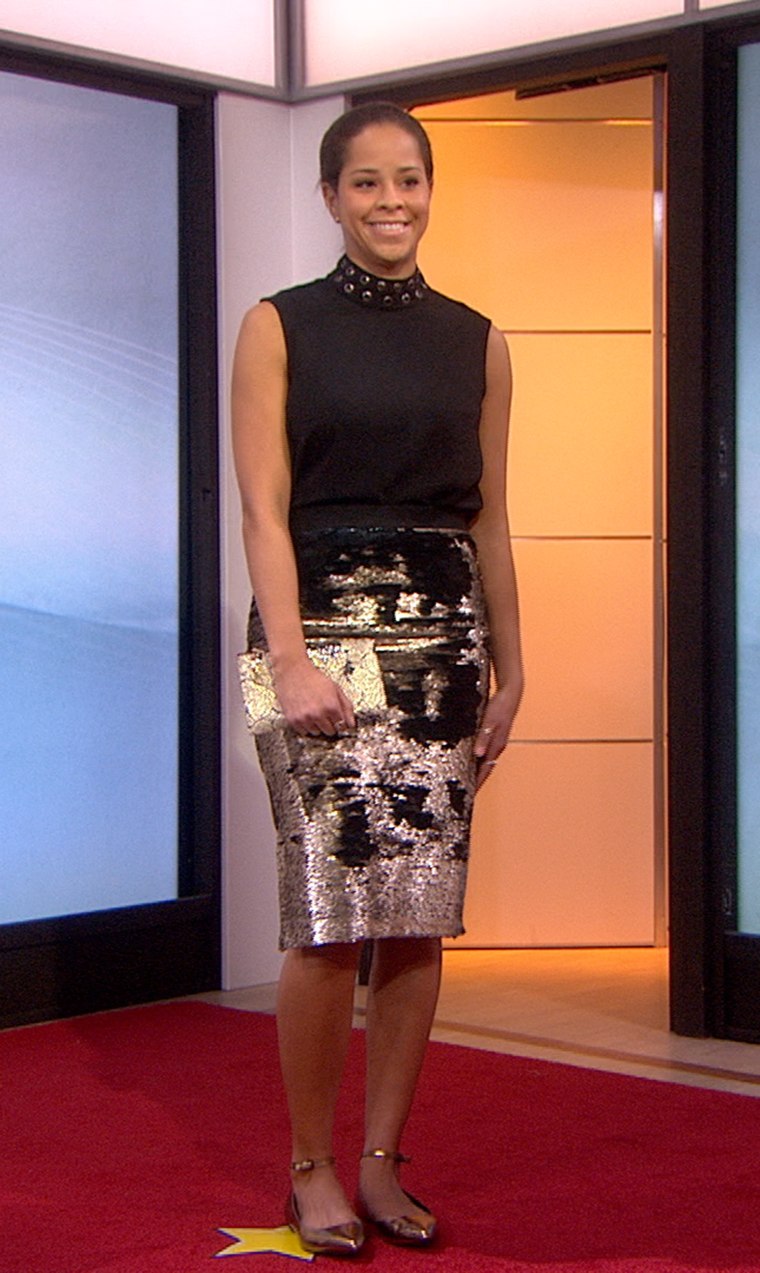 "What's so fun is you can combine them," Markle told Savannah Guthrie. "You don't have to stick with one trend solely, and you can just make a whole, really fantastic and fun outfit."
Winter blooms
That's right, flower prints are not only to be worn in spring and summer. Rachel McAdams just made a big floral splash at Sunday's Golden Globes.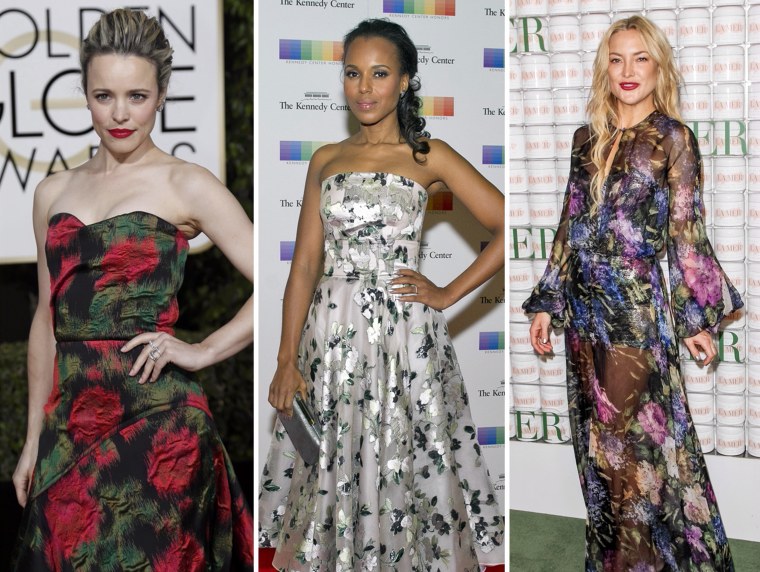 To make the look wearable now, choose pieces grounded in darker colors, Markle said, featuring a fit and flare dress with a midnight blue background and wintery hues.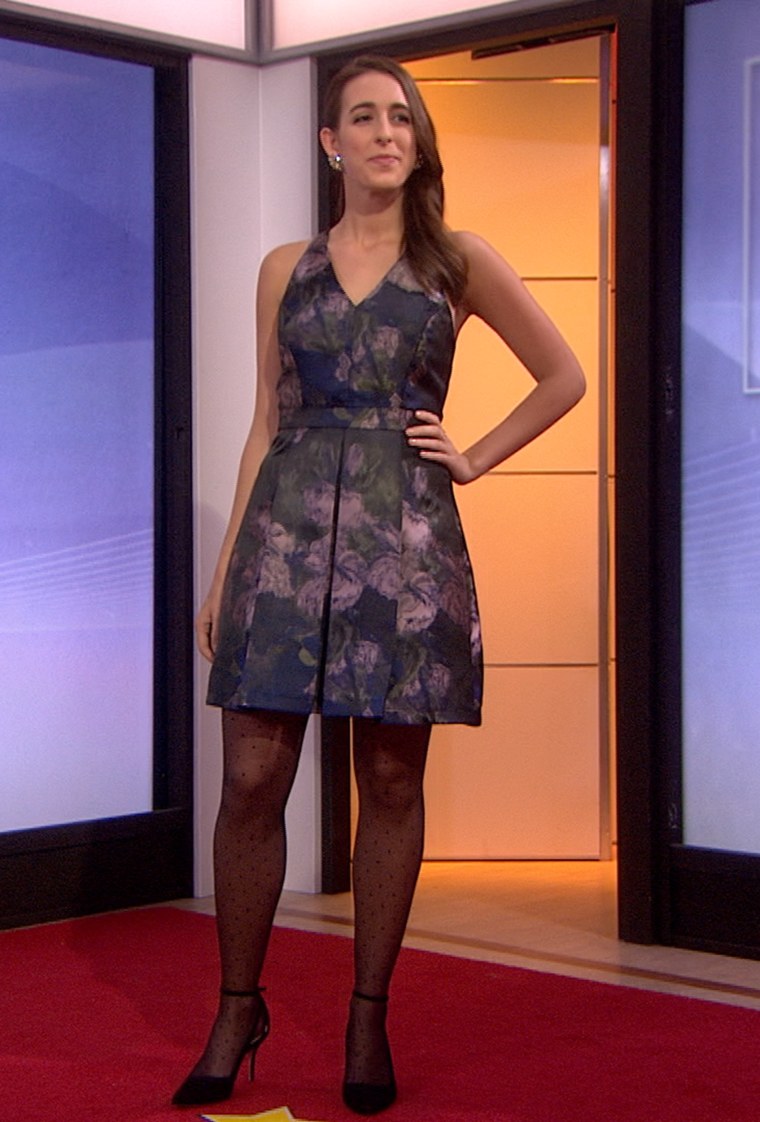 "What's so great about winter blooms is you're having a navy or black, sort of more muted background," she said. "It's a lot easier to pepper into your wardrobe, and it doesn't seem quite as bold of a choice."
And to fight the cold? Add a pair of polka dot or textured tights. "Don't be afraid to mix and match your patterns," she said.
"Instead of having a little black dress, have a winter floral dress," Markle added, calling the dress elegant yet still playful.
Sweater dressing from head to toe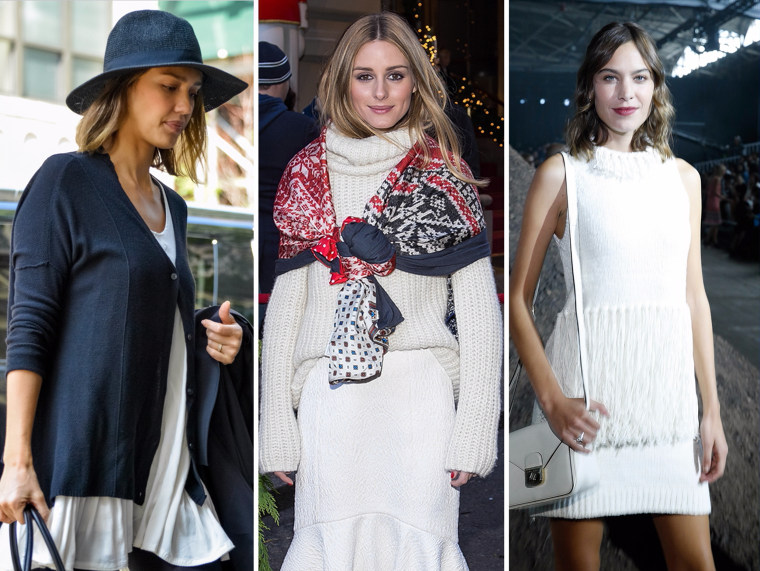 How do you pull off an all-over sweater look without looking like a frump? Keep it streamlined with a fitted bottom. Markle styled a big sweater with a pencil skirt and tucked it in part way to show her shape. The cutest pom pom knit beanie and cool white sneaks finished the look.
"What you have to remember is to keep it looking polished," Markle said. "You really want to have some sort of pencil skirt, fitted aesthetic with it, and then have this sloppy top with a looser sweater."
Shearling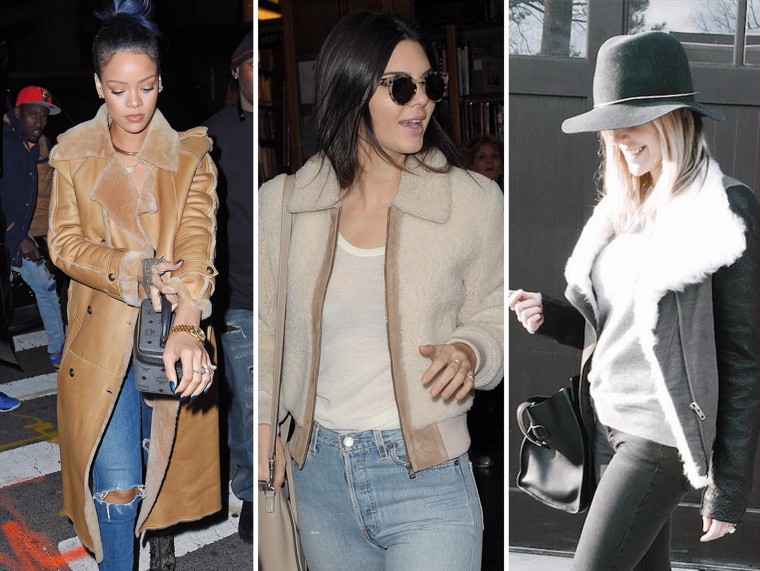 Faux shearling will have you looking fashionable and staying warm. It's the warmest of the synthetics, Markle said. And it's gotten an updated look.
"It's not like an old-school bomber jacket," she said. "It's that material, but in a more fitted, sleek silhouette, so you layer it on top of things. It just adds an extra texture that makes you look really current."
She styled a shearling-lined vest over flared jeans and red velvet boots, channeling the '70s look that has been popular once again.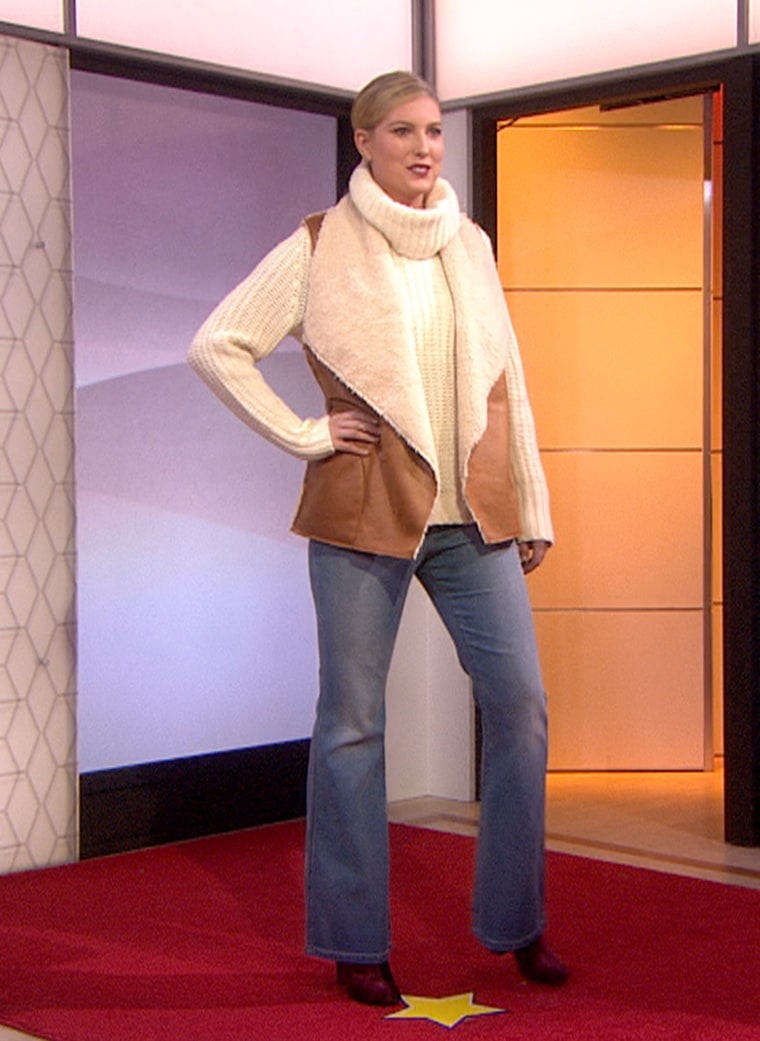 "If you're peppering in all these trends that we saw cross over from fall, and adding in these elements for winter, like the shearling, you're on top of your game," Markle said.
TODAY.com contributor Lisa A. Flam is a news and lifestyles reporter in New York. Follow her on Twitter: @lisaflam