By Verena von Pfetten, Styleite
The first episode of NBC's "Fashion Star" aired last night and if today's sales are anything to go by, it's off to a great start. Not only did all three retailers — Saks, Macy's, and H&M — purchase items from the designers, but at least one of the winning looks sold out in under an hour.
A quick refresher: Yes, "Fashion Star" is a design-focused reality competition show, but "Project Runway" it is not. Instead of judges, the contestants present to real-life buyers from some of the world's largest retailers. Jessica Simpson, Nicole Richie, and John Varvatos act as mentors and the goal of the show isn't just to get to the next round. Buyers not only pick the weekly winner, but also purchase designs to sell in their stores, each of which is made available as soon as the credits start rolling.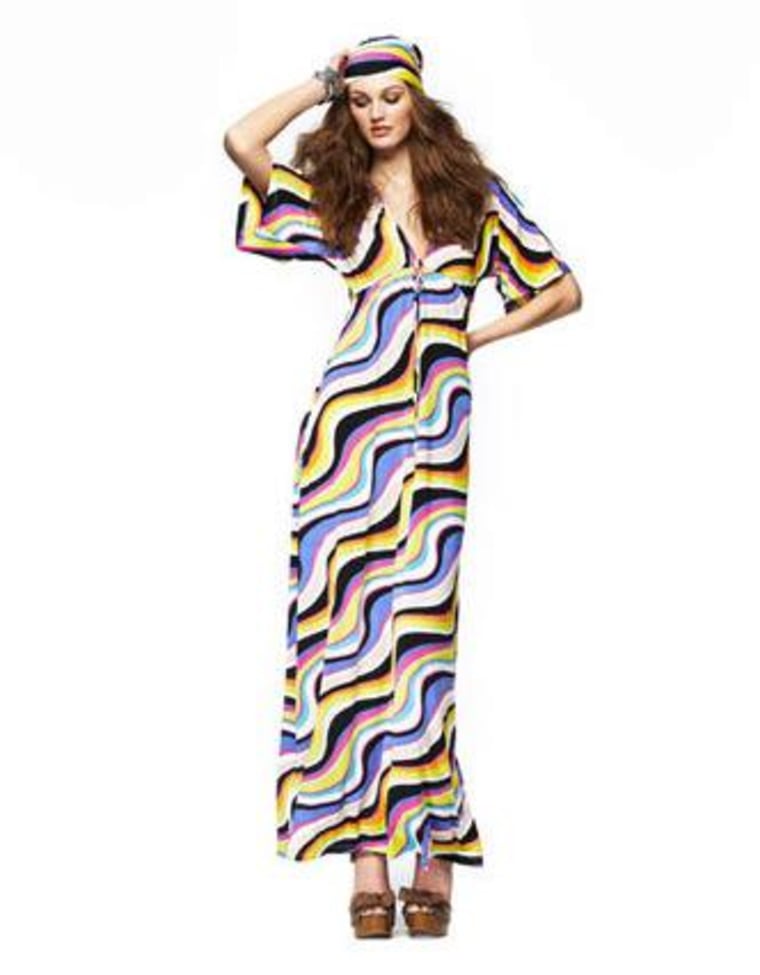 Last night, Macy's proved to be the most free-spending of the stores, purchasing a total of three looks in several iterations (available for purchase at Macys.com), while H&M may in fact have the best eye. Sarah Parrout's cut-out mini-dress, which she showed in turquoise cotton and black leather — and which H&M sold for $19.95 — was snapped up online in under 45 minutes, according to H&M. The good news is, per H&M's Twitter, that the dress is still available in stores.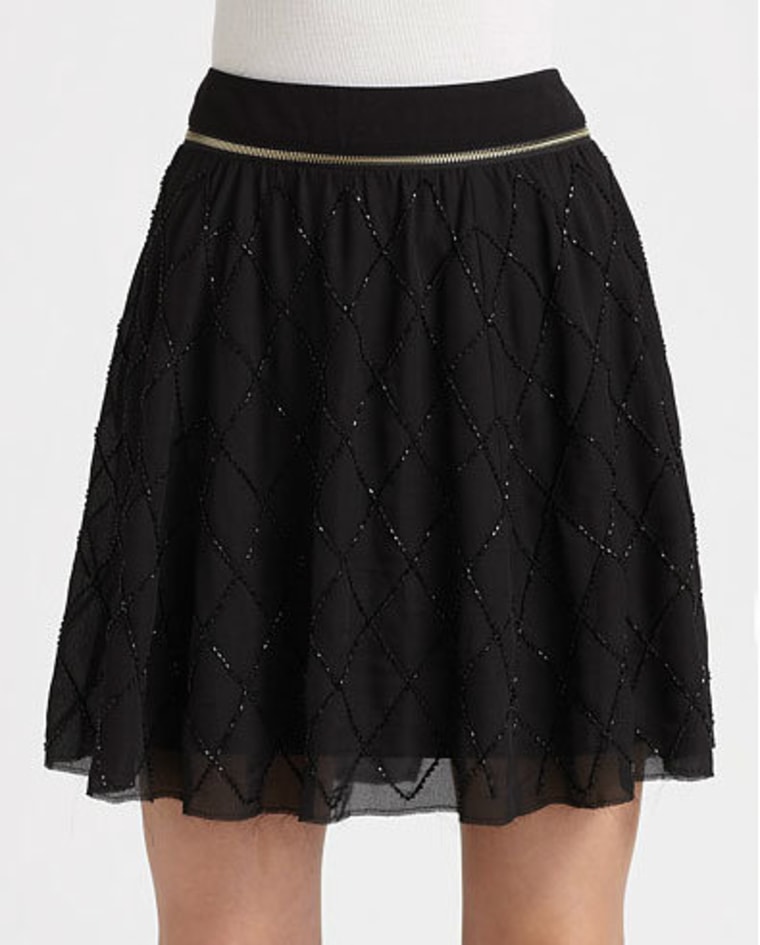 Orly Shani's zipper mini skirt, which Saks produced in a beaded chiffon, also sold out, despite it having the highest price tag of all the designs at $350.
Would you buy these designs? Are you fan of the new show?
Jessica Simpson, Naked And Very Pregnant On ELLE's Cover
Nicole Richie Responds To Fashion Star's Sexist Designer