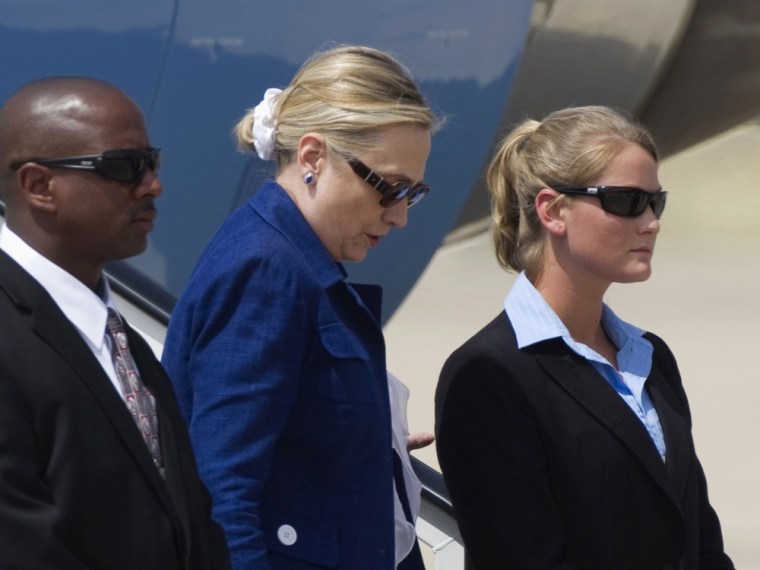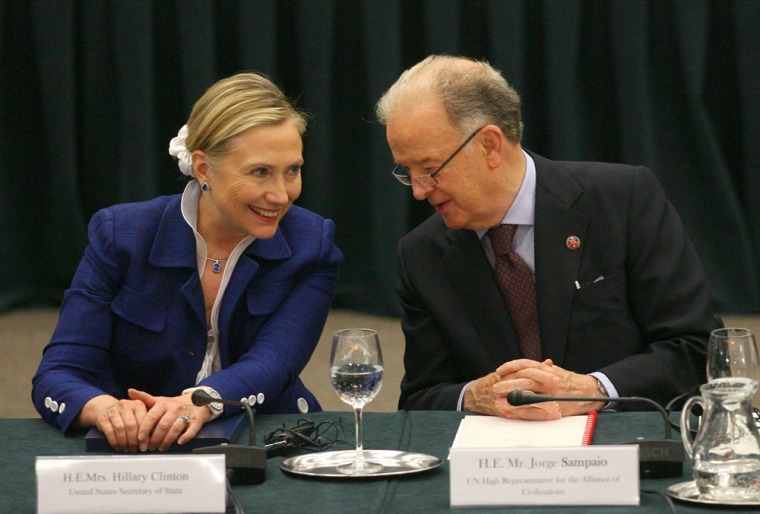 Is Hillary Clinton reviving a dead trend?
The Secretary of State was recently spotted in Madrid sporting a scrunchie — the '80s signature hairpiece once described by the New York Times' Alex Kuczynski as a "gaudy rubber band covered in puckered fabric and worn most enthusiastically by aerobics instructors on television."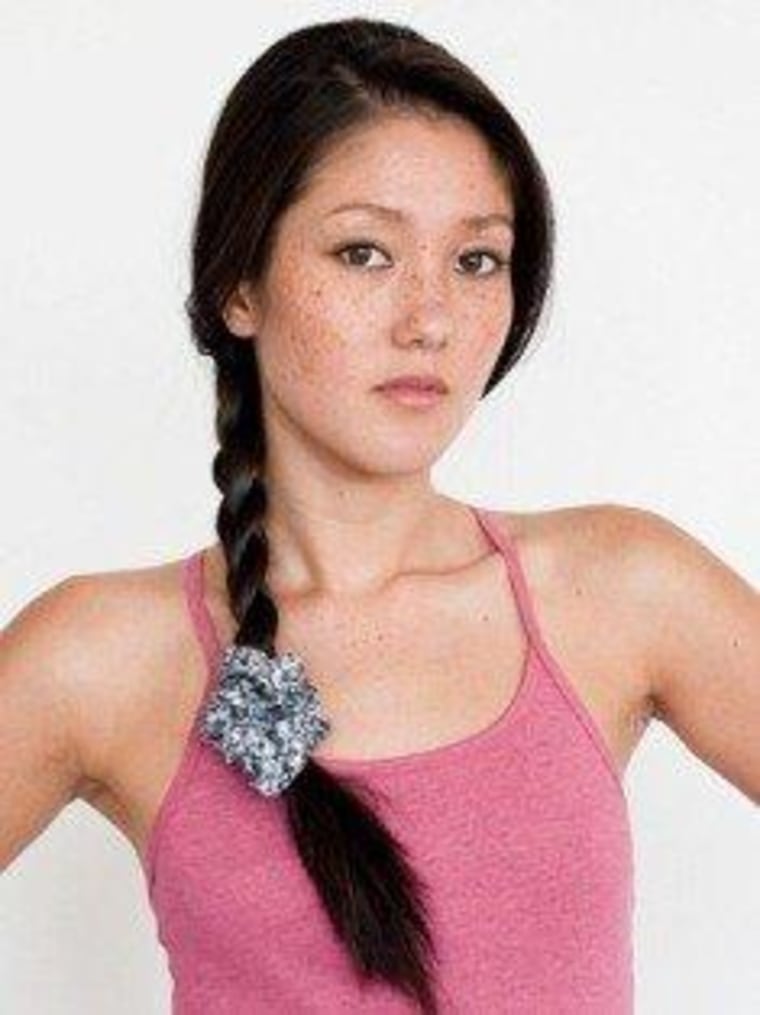 The fluffy hairband was all the rage back in the day, but has now become a symbol of "what not to wear." In fact, in one "Sex and the City" episode, Carrie Bradshaw mocks her novelist boyfriend for portraying his book's heroine running around town wearing a scrunchie.
"[Women wear scrunchies] in the bathroom maybe, when they're washing their faces," shouted the opinionated Carrie. "No woman who works at W magazine and lives on Perry Street would be caught dead at a hip, downtown restaurant wearing a scrunchie!"
InStyle magazine, however, keenly observed that several high-profile celebrities have adopted the throwback accessory. Sienna Miller and Catherine-Zeta Jones (though they don't work for W magazine) have felt comfortable flaunting their scrunchies in public.
Will this comfy ponytail holder return, like last season's ubiquitous '80s trends, accented shoulders and denim-on-denim? What's next, legwarmers on Michele Bachmann?
Forget pigtails: Resurrected braid trend is all about glam