Brace yourself. There's another "The Dress" hysteria taking over the Internet.
This time, the dress in question is a $23 Amazon find that female meteorologists nationwide are coveting, buying and wearing on-air for weather reports. So, the question is, why?
Apparently, there's a Facebook networking group of female meteorologists, and once one member posted a link to budget-friendly and universally flattering frock to the group, it took on a life of its own.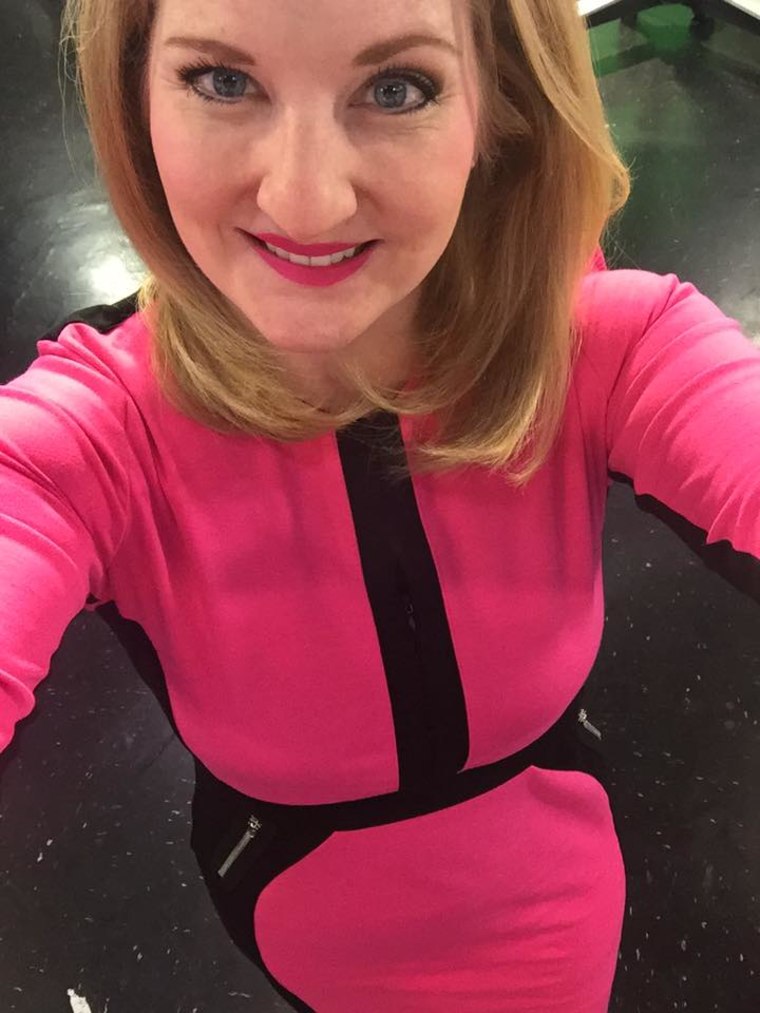 Lauren Jones, a weekend meteorologist in Huntsville, Alabama for WAFF, told TODAY that a female meteorologist in Ohio suggested shopping for work clothes on Amazon. She included a dress link and a few ladies discovered that it was not work-appropriate. "After browsing the 'recommended' dresses, another female meteorologist, Bree Smith, discovered what ended up being 'the' dress, ordered it and shared that it was a success," Jones said.
At just $22.99, the dress was especially intriguing to other members of the group, who began posting their own photos.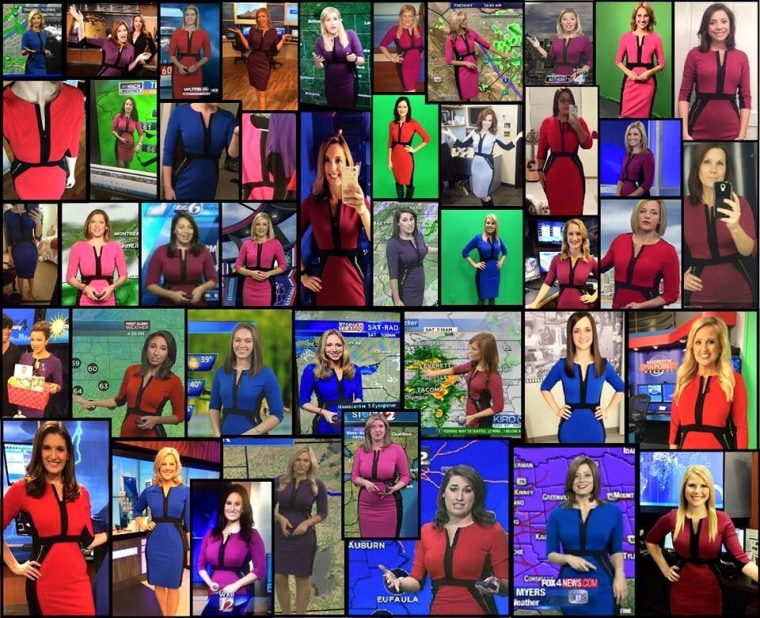 The meteorologists in the group believe the real magic of the collage comes down to friendship.
"It may have originally started as a networking platform, but it has blossomed into friendships and support. In fact, I met my best friend, Rachael Witter, from that group a few years ago. We discuss everything from forecasting challenges and websites to makeup, hair and wardrobe tips," said Jones.
So, what does a meteorologist typically look for in a dress?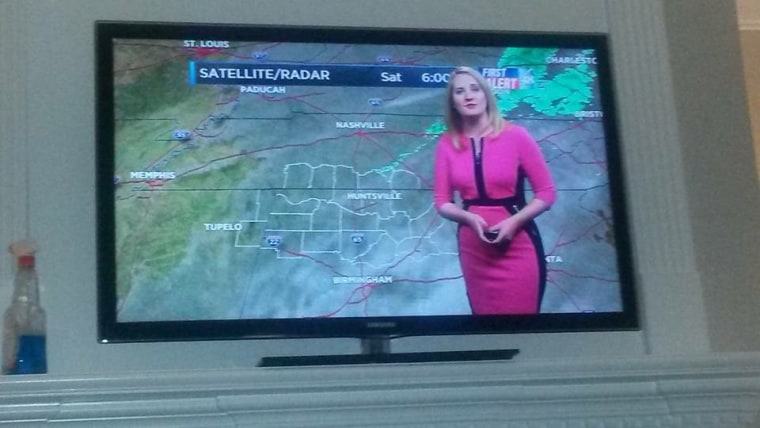 "We are all usually aiming for the same thing: solid colors, bright colors, a conservative outfit that's still fun and shows personality. Professional, good fabric, and budget-friendly. And many of us have to wear dresses with sleeves," she said.
And how about cosmetics?
"The second most-shared product that many of us use is the Urban Decay Naked eye shadow palettes. The non-shimmery, long-wearing shades are perfect for television," said Jones.
Noted!