When Jessica Kane posted a series of photos of herself in a bathing suit on a beach this month, she expected a few kind comments from friends and followers of her blog, Life and Style of Jessica.
After all, the images were taken in celebration of her 35th birthday.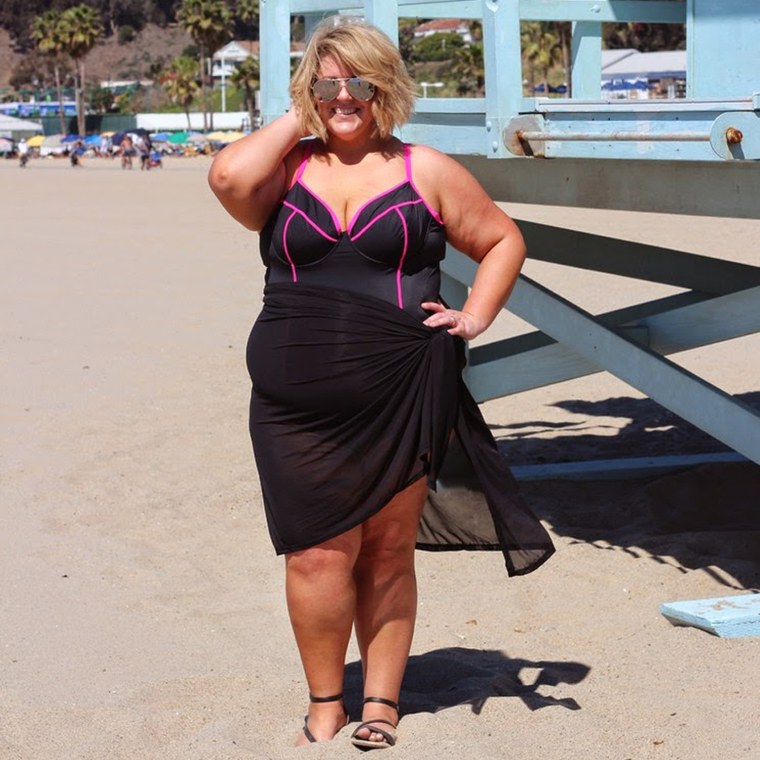 But when commenters began lauding the posting as a moment of "bravery," she realized something wasn't quite right.
Based in Florida, Kane has been promoting body empowerment for almost 10 years now as the founder of Skorch Magazine and a creative executive with a huge social media following. She and her editorial team have long been crafting editorial and photographic content that proudly pushes boundaries.
When the "brave" comments started to flow in, though, she took to Instagram and then to Facebook to express her confusion.
"THIS WAS NOT BRAVE," she wrote in all capital letters after having reposted the photo on her personal Facebook page. "I've been told how brave I am for not having a coverup...Things that DO take bravery? A family battling tragic illness, a mother trying to beat addiction, a person trying to break free of domestic violence, reaching out for help when you have already planned your suicide and feel like you can't breathe one more day.
"THAT is brave," she continued. "Not wearing a swimsuit at the beach."
It seems her impassioned caption resonated with her Facebook audience, because the upload soon went viral with over 20 million views, 606K likes, and 52K shares...all in just 48 hours. It even prompted a body-positive hashtag movement: #ThisIsntBrave.
Kane spoke to TODAY.com about her radical journey to self-love and her reaction to the (primarily) positive comments she's received since posting the photo.
"I've been working with self-empowerment blogs and communities for 10 years now, and this is the first time something like this has happened to me," she told us. "Of course it feels surreal and amazing, but I want to stress that I don't do things like this to become popular or famous. I don't make money off something like this, and I'm not trying to be a celebrity. I just do this because I know that by doing so, I can inspire one woman at a time."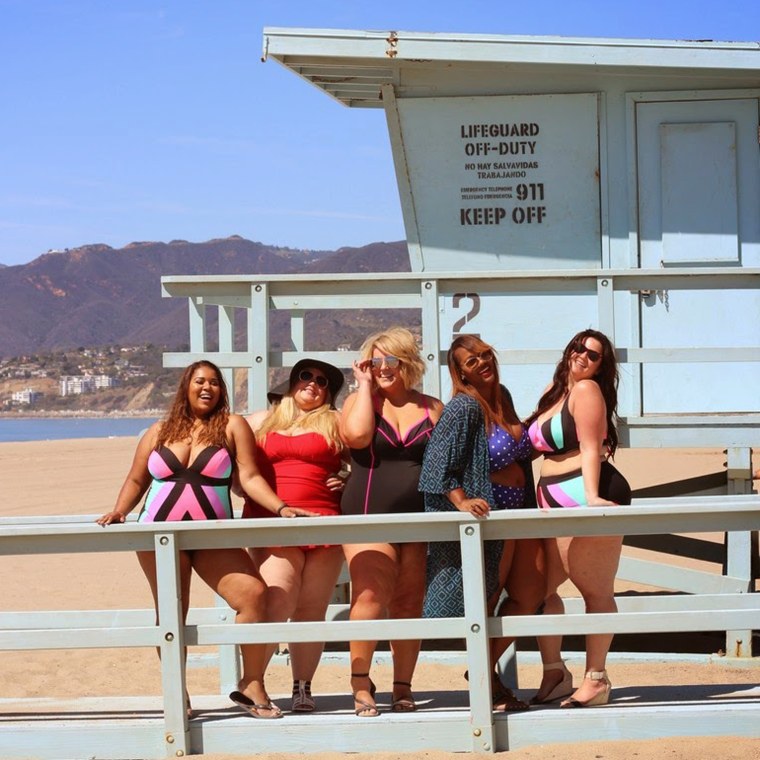 And despite the attention she's drawn, she says she's received barely any hate mail or hateful comments, making the whole thing somewhat of an Internet anomaly.
"I think the body empowerment movement is finally, after all these years, striking a chord with people, because the photo really got such an overwhelmingly supportive reaction," she said. "Of course it was amazing to see it being shared, but after that, what was more incredible was to see such consistent positive feedback."
Still, there were a few negative voices in the crowd.
"Okay, so, sure, once in a while there's a random person who comments to tell me, 'You're fat.' Oh! Okay!" she laughed out loud. "Thank you for pointing that out, but I'm actually already aware of what I look like. It's usually just funny to read those, though, amidst the other positive comments. So I often greet those few random people with a joke and a sense of humor."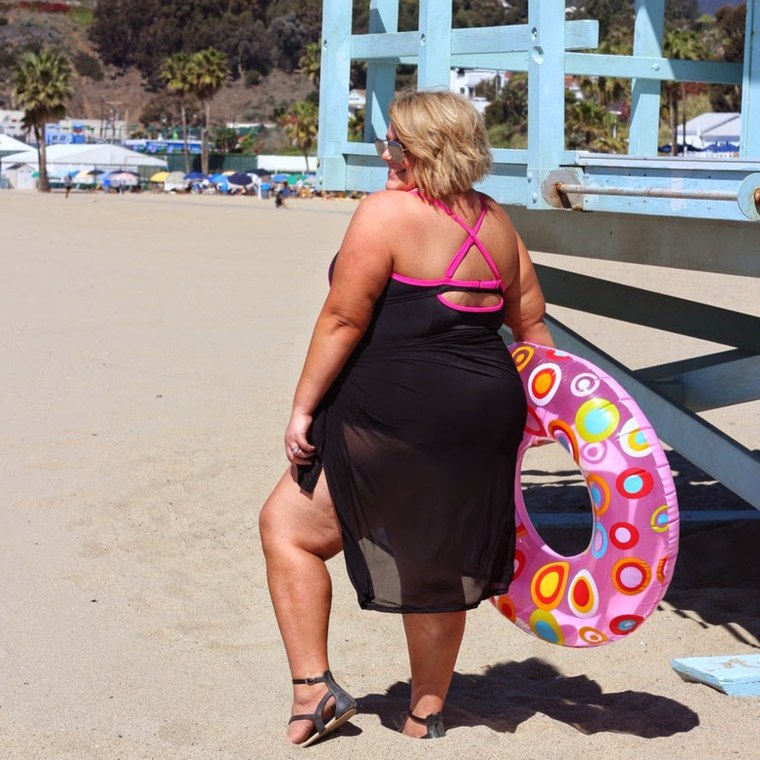 Kane says she wasn't always able to laugh off the haters. "I've been a big girl my entire life. I was brutally mocked and teased in high school. I mean, you know. It was the usual 'fat girl story,' right?" she said. "It wasn't until I turned 24 years old that things started to make sense, when I stepped into a plus-size fashion store for the first time after moving to a big city."
That's when she decided to join the body positive movement. And now, years later, the feedback on her blog and magazine has only gotten more and more compassionate and empowering. Some might wonder, then, why she felt the need to quiet the commenters calling her "brave," a word that's typically considered to be positive and even complimentary.
"I just felt like I needed to give some perspective," she explained. "I know — and you know — a lot of people going through real stuff. Addiction, physical abuse, mental abuse, cancer. All of that. Wearing a bathing suit and weighing a certain size shouldn't be called brave. It's only considered 'brave' because we're told all the time that we shouldn't be who we are."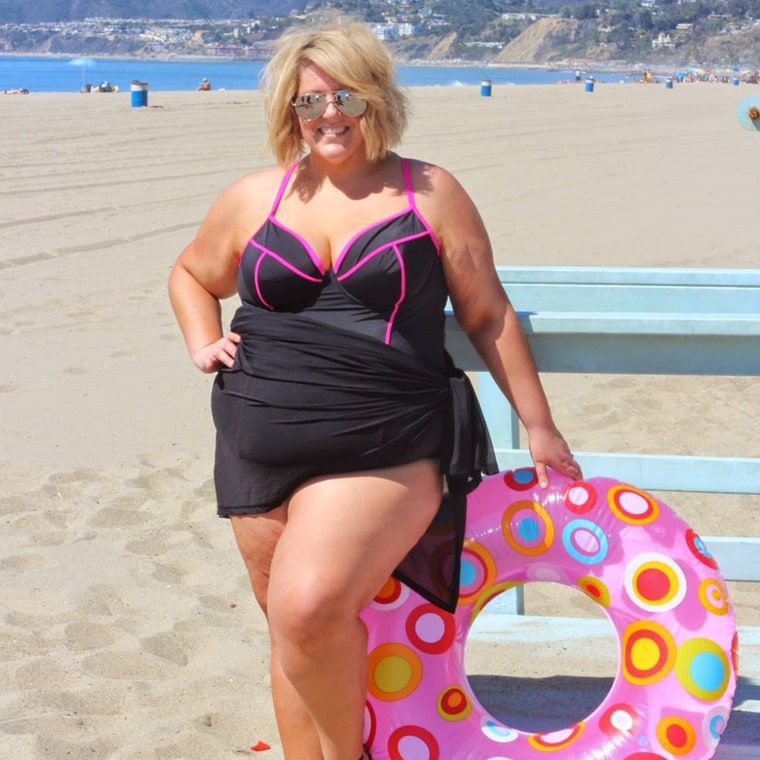 Kane does acknowledge that there are those who really do have to put on a brave face each day because they are openly mocked about their weight.
"Some are truly attacked daily about their body, and they do feel terrified to go out into public," she conceded. "To them, I say, 'I wish you didn't have to feel that this requires bravery to get through. I wish you didn't have to use a mountain of courage to get out the door.' But I know that right now, they might."
She hopes that one day soon, photos like the ones she shared won't make such a splash.
"Once we start seeing more ads featuring people like ourselves, it won't seem so rare," she said. "It won't seem so brave."