There's one secret weapon that makes everyone look gorgeous: confidence.
At TODAY Style, we launched our "Why I love my... " series to celebrate the special power that comes with loving each and every one of those unique quirks that make you look like you. We hope it helps you adore and appreciate each and every feature!
TODAY Style Squad
We dare you not to tear up as you watch our Style Squad — Bobbie Thomas, Jill Martin and Lilliana Vazquez — share their journey to loving each part of how they look.
RELATED: Meet our Style Squad
Tamron Hall
TODAY's Tamron Hall is known for her signature, chic pixie haircut. But this stylish co-host met some criticism early on in her career: "A person speculated about who I was as a person and even read into my personal life based solely off my hairstyle."
Here's how she's learned to stay true to herself (and her hair).
Dascha Polanco
"I used to try to fit into everything. Now, I realize that there's no point on focusing on something that might not fit," the "Orange in the New Black" star told TODAY. "Instead, why not change what's not fitting as opposed to what's not fitting into it?"
RELATED: Read more about Polanco's journey to self-acceptance
Iliza Shlesinger
No topic is off limits for this comedian and that includes some real talk for her fellow women.
"The truth is, it's none of my business what you do with your body and it shouldn't be anyone else's," Shlesinger told TODAY. "Women's choices are important."
Hear more about her "platform when I run for president in the future."
Ariel Winter
"It was really hard for me accept a lot of the criticism I faced online," the "Modern Family" star told TODAY. "First, I was getting criticism for being completely flat everywhere, and then I started getting criticism for filling out. I kind of felt like I couldn't win at all."
Luckily, the 18-year-old found a role model in co-star Sofia Vergara.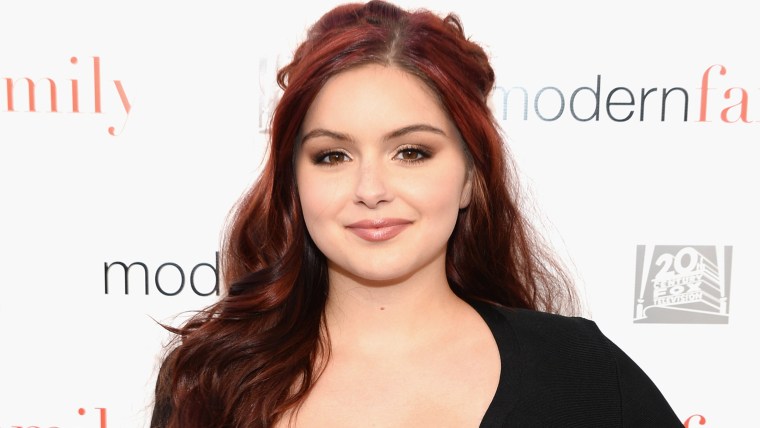 Matt McGorry
"I don't think my dad was worried about having a six pack," the actor on "How to Get Away with Murder" and "Orange is the New Black" told TODAY. But he admits that his generation and young boys today face a different pressure when it comes to body image.
Here's what the former bodybuilder says needs to change.
Misty Copeland
"It's pretty crazy to see the literal transformation of your muscles as you physically become a character," the star ballerina told TODAY. That's why she says her "ripped" back is her favorite body part.
"In this day and age, you have to have a positive view of yourself. You have to try and not be anyone else," she said. We couldn't agree more!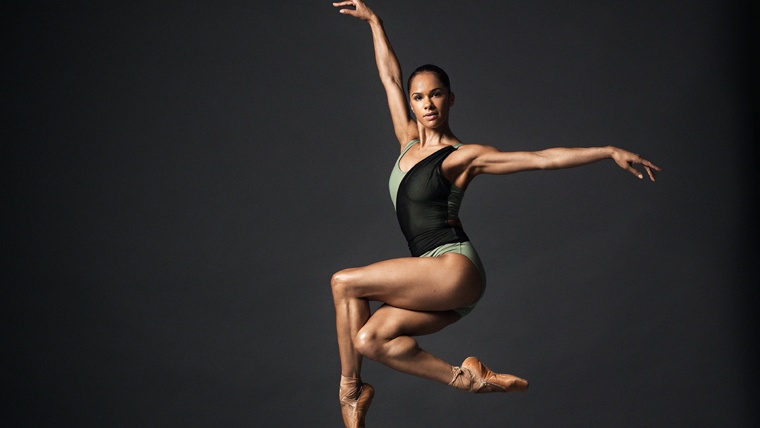 Lauren Alaina
"I wish I could go back and tell that 14-year-old girl who cried every day about her butt that it was going to be awesome someday!" the country singer and "American Idol" alum told TODAY.
She now laughs about how her derriere has become an asset.
"I'm so glad I have a booty, because it's cool now. Who would have thought that?"
Alyssa Milano
When it comes to body positivity, Alyssa Milano is "the boss."
"I think the media portrays this very romantic idea of being a mom and we see all these ladies on the white sheets loving their babies and they have on makeup and they look so pretty," she added. "And there's an element of it that's romantic, but it's a very small part.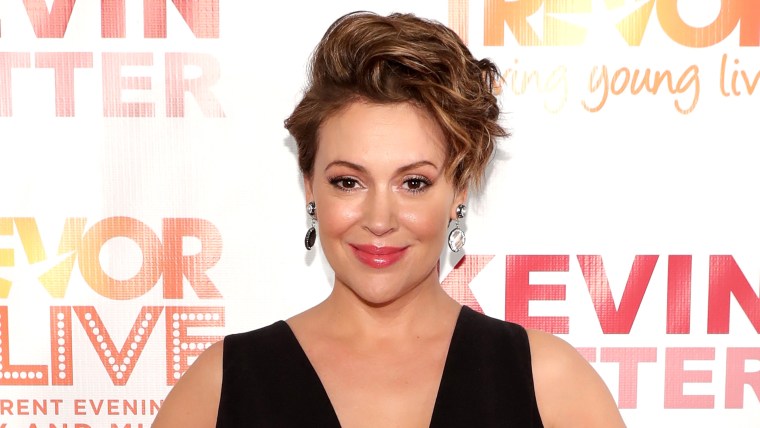 RELATED: Alyssa Milano on why she loves her C-section scar
Venus Williams
Tennis legend Venus Williams and her sister Serena have faced plenty of critics who've body shamed them. But that hasn't stopped either of them from becoming champions.
"My body looks the way it is because I'm strong, I work hard and I train hard," Williams told TODAY. "It's an achievement of mine, and I'm in control of it."
Love what you see? Follow TODAY Style on Instagram, Facebook and Twitter for more!