A wedding proposal can happen in a number of ways: It could be a grand gesture in a public place, a romantic declaration in front of family and friends or a heartfelt discussion between two people.
But there's one tradition that seems fairly consistent: the diamond ring. Have you ever wondered why we give and wear this specific jewelry as a symbol of love? The answer is steeped in an interesting history.
"People love wearing sparkly, pretty things in almost every culture," says Diana Singer, president of the American Society of Jewelry Historians.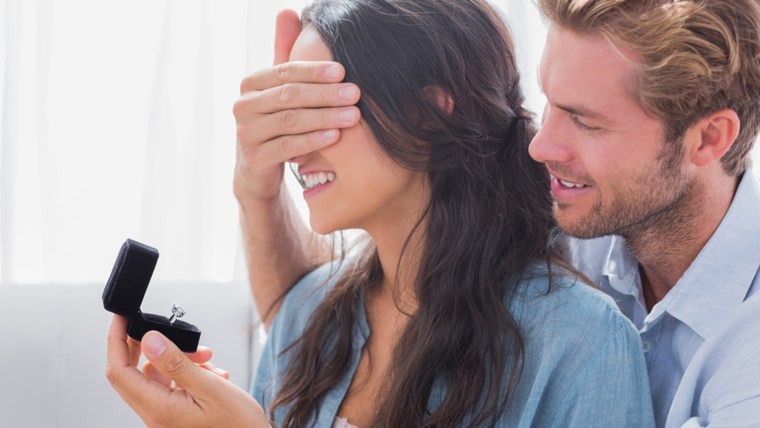 The modern engagement ring stems from several cultures and civilizations throughout time. "The whole concept of a ring signifying a marital bond began in ancient Greece and Rome. Then in the Middle Ages, there was the fede ring, which showed two hands clasped together," she says.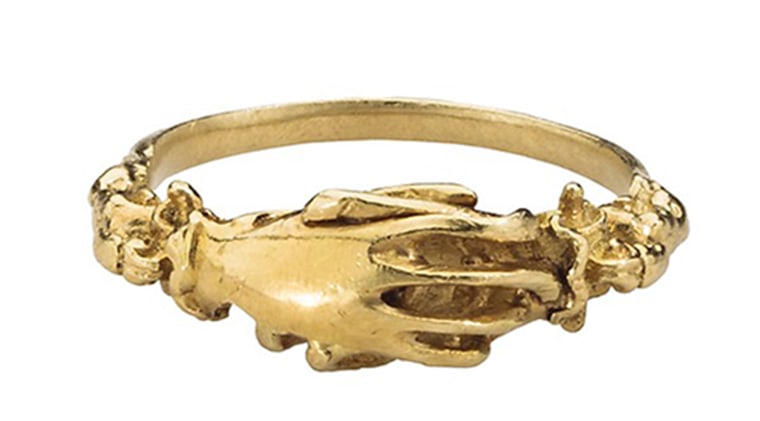 Well, that settles the history of wearing a ring. But what about the gems?
"People who had money would put a precious stone in one of the fede rings, but not everyone had money," she says. "When the mercantile society grew (in the 18th century), there was more money to spend."
RELATED: These grandmothers are the world's most adorable flower girls
An increased budget coupled with the fact that "an abundance of diamonds were discovered in South Africa in the 1860s" gave more people access to diamonds. "A simple shopkeeper could go and buy a small diamond ring," Singer explains.
What really solidified the diamond as the stone of choice, however, comes down to a marketing campaign. It's one you may have heard of: "A diamond is forever."
In 1947, DeBeers coined the catchy slogan and created a clever, customer-friendly grading system. The "4C's" — otherwise known as cut, color, clarity and carat — helped couples understand the best way to shop for the sparkly, transparent stone.
Joan Parker, who was the head of the Diamond Information Center at DeBeers for 25 years, says that the 4C's was just one of the promotional tactics they used.
"We also tried to encourage men to surprise (their fiances) and placed stories on fun ways to give an engagement ring," she says. Perhaps they also deserve credit for proposal stories?
Parker does cite one particularly practical reason for the gem: "Diamonds also have an excellent resale value."
RELATED: 18 unique engagement rings for the modern bride-to-be
Antique rings have become increasingly popular in recent years, according to Parker, but there are also some modern trends that give a new spin on the classic stone. Rose cut diamonds give a unique sparkle, for example.
"There are also rough diamonds, uncut, unusual settings and black diamonds," she says. "These styles are all very trendy, but they signify the same thing — someone saying, 'I love you.'"