Maybe you've already noticed the change: Young women in one-piece swimsuits at the beach, loose tunics replacing tank tops in the summertime, chunky knits instead of tight sweaters in the winter.
It's all part of a growing modesty movement in the fashion world, where sexy styles take a backseat to classier, more conservative looks. And it's perfect timing for a rising group of religious style bloggers and designers like 30-year-old Melanie Elturk, the CEO of Haute Hijab.
Visit her brand's website and you'll find professional photos of models in bright, patterned headscarves, YouTube tutorials and fashion tips. It looks like any other style website—except with a religious twist.
"We're not trying to hide the fact that this brand is for Muslim women," Elturk told TODAY.com, adding that her customers also include conservative Christian and Orthodox Jewish women seeking out a stylish way to cover up their bodies.
Elturk isn't the only Muslim woman who realized there was a space for modest style in the market. Blogs like Hijab Trendz, Haute Muslimah, The Muslim Girl and more all showcase styles that are chic but align with Islamic requirements. And it's not just Muslim women making moves in the fashion world—there are countless Mormon, Catholic and Orthodox Jewish women blogging and designing, too.
Adi Heyman, who converted to Orthodox Judaism as a teenager, is a stylist and the founder of the popular Fabologie, which she calls a "Jewish style site." She's been profiled by The New York Times and is thought to be one of the first modest style bloggers, even using the hashtag #modspotting on Instagram to point out chic but covered-up fashions.
"I wear a wig, I wear skirts, I wear full sleeves," Heyman said, explaining how she adheres to Torah law.
"I don't want to be preachy," she added. "I'm not that kind of person. But I do want to make it accessible and fabulous to be modest."
Another Orthodox Jewish woman, Sharon Langert, blogs about style and design at Fashion-isha, sticking to "skirts to the knee, shirts to the collarbone, and sleeves until the elbow," she wrote in one blog post. "Oh, and we don't wear pants, either," Langert added.
Chandler Roberson blogs about playful dresses and one furry, lilac coat that looks like a street style photographer's dream at Days of Chandler, while noting in her "About Me" that she's a member of The Church of Jesus Christ of Latter-day Saints. Modest fashion blogs like Writing Rainbows, Wearing It On My Sleeves, Plane Pretty and Love Taza are also all written by Mormon women.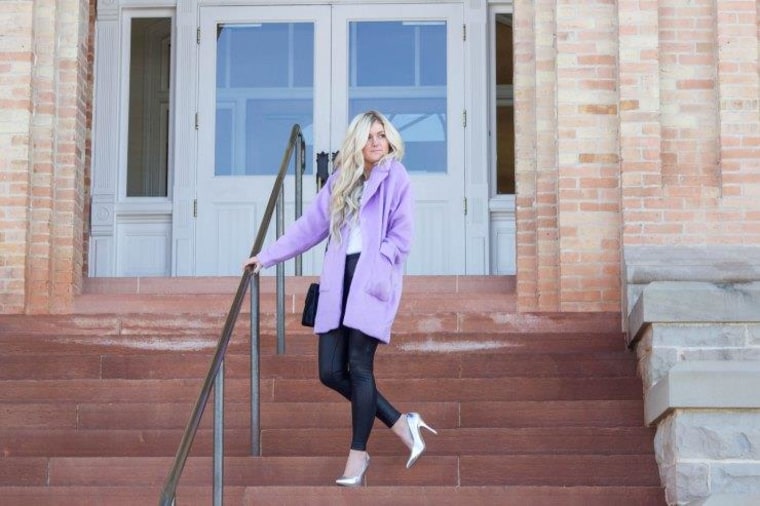 "I don't want to just cover my body—I want to look good," Roberson, 22, told TODAY.com. She models bright, flirty fashions but her knees and shoulders are notably covered. "I'll find a really cool sequin skirt or a purple coat and make it work. It's impressive but you don't have to reveal yourself."
Most of these blogs aren't blatantly religious—in fact, you might not even consider the fashions particularly "modest." After all, long skirts and button-up blouses are closet staples today, a fact that brings joy to many religious women, Roberson said.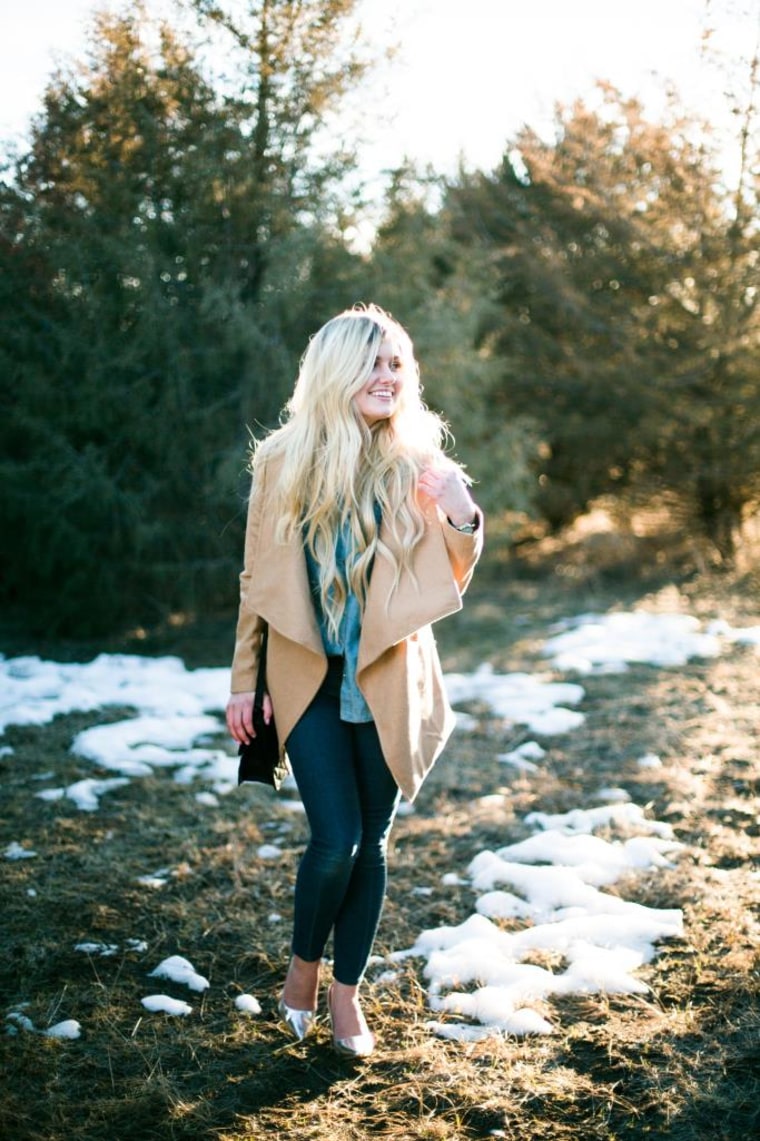 "When maxi skirts came in, I know every LDS girl was so grateful!" she said.
New York City fashion stylist Mindi Smith thinks fashion as a whole is becoming more modest, and points to retro-inspired trends like one-piece swimsuits and high-waisted, wide-legged pants as proof.
"It's no longer about, 'If you've got it, flaunt it,'" Smith told TODAY.com. "There is something sexy to be said about covering yourself up. You don't have to show all that skin.
"And you're not just seeing this in women in their 30s and 40s," she added. "You're seeing it with girls in their 20s. It's refreshing."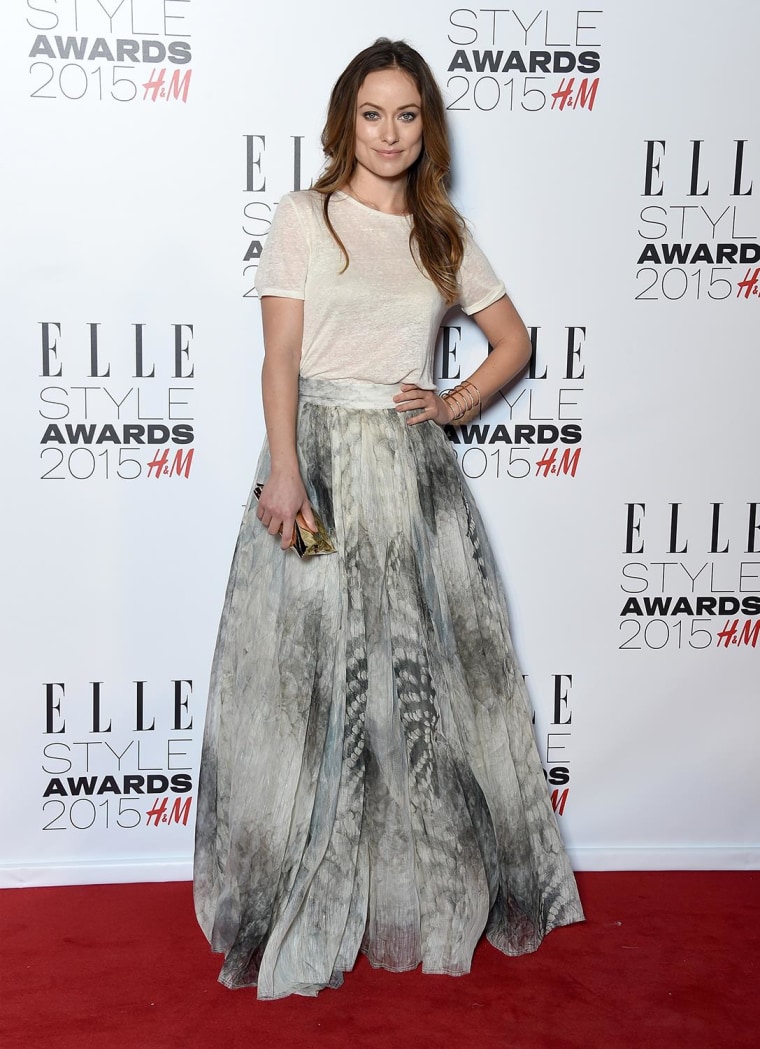 Religious bloggers aren't the only ones embracing fashion's new normal. Smith said designers including Tory Burch, Dolce & Gabbana, Zimmerman and Max Mara have all sent covered-up styles down the runway in recent seasons. Blogger Leandra Medine of Man Repeller launched an entire career out of clothes that are far from sexy—think oversized, structured tops and denim jumpsuits.
"She's a perfect example of women dressing for other women and for themselves," Smith said. "Her whole gist is that these clothes might not be the sexiest, but they're chic and they're cool shapes. They're interesting. And she doesn't care if guys like them."
Despite their current popularity, it's hard to say if these looks will continue to flourish as the style tides change.
"Fashion is cyclical," Smith said. "I don't know if it's here to stay, but right now it's what's happening."