Have you ever dreamed of breaking out your wedding dress from that dusty old box and twirling around in it once again? Well, it's officially time to take a trip to the attic, because one Brides magazine contributor is changing the game — and no place is off-limits for this (former) bride dressed in white.
As a mental health counselor and dating consultant, Samantha Burns knows a thing or two about successful relationships. And this self-proclaimed "millennial love expert" stands by her advice to wear your wedding dress wherever and whenever you want. (Seriously!)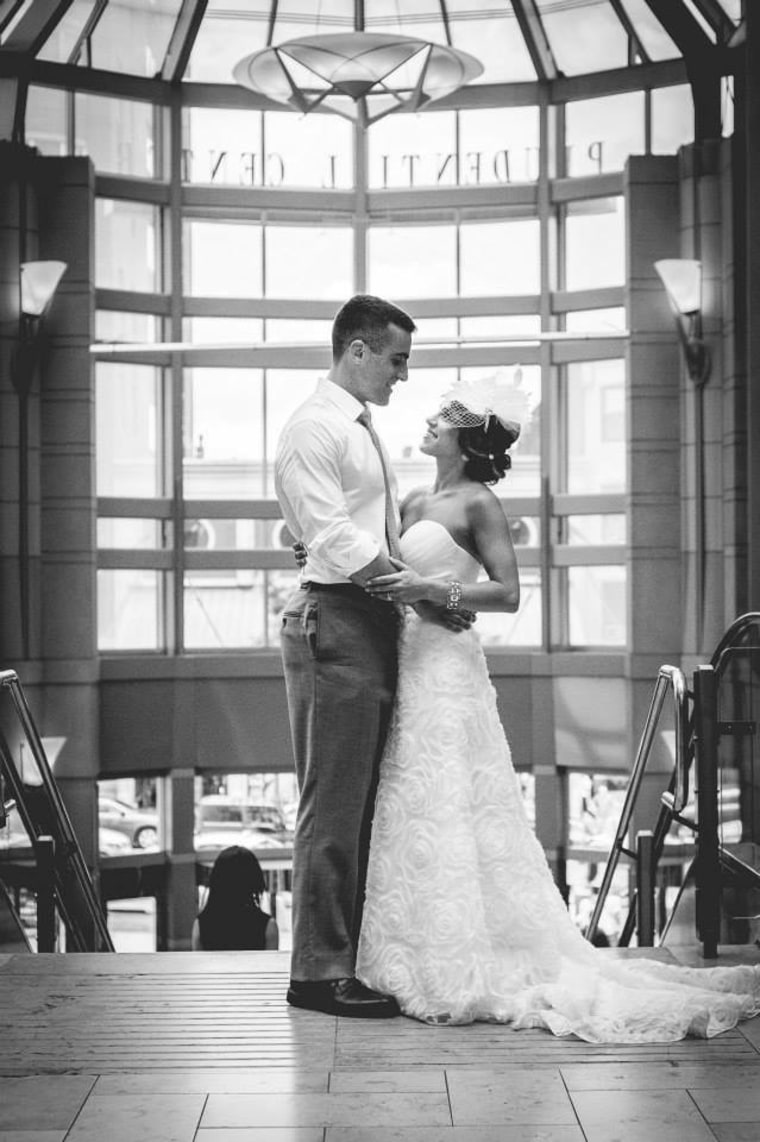 "I've always been passionate about love and relationships," Burns told TODAY. "They are what brings us so much joy in this world."
And for her, wearing that most-special dress every anniversary is what will keep the romance alive.
RELATED: Woman turns her wedding gown into celebratory 'divorce dress'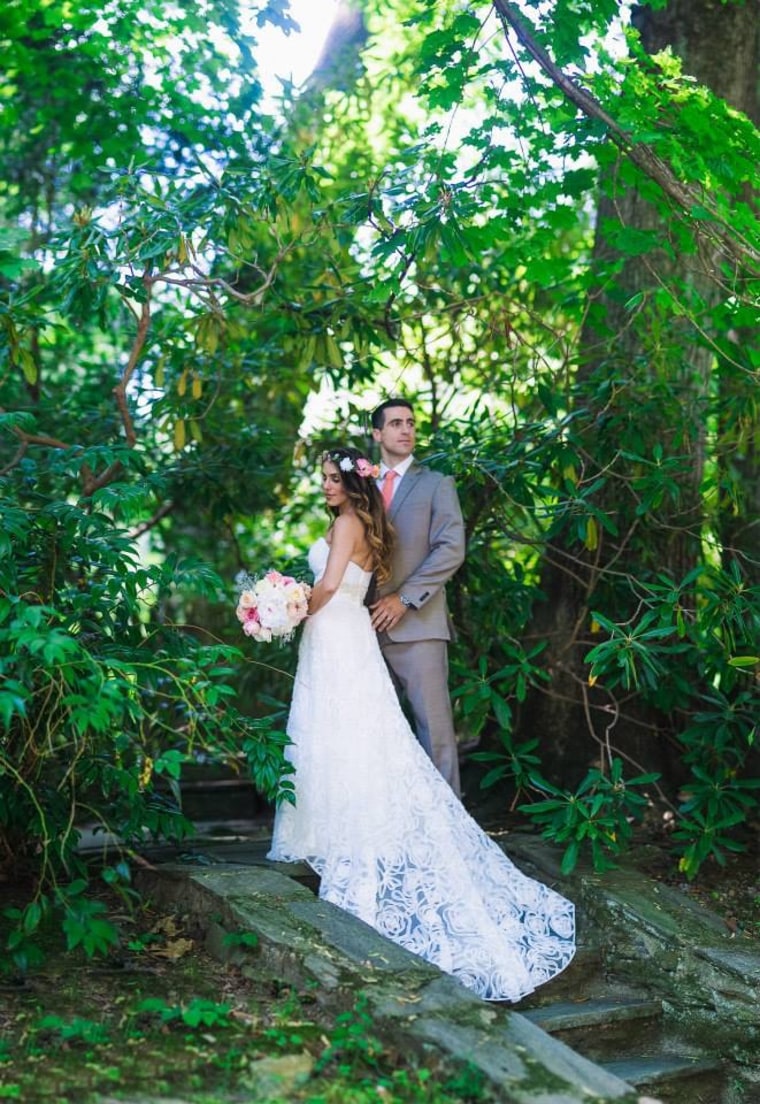 It all started on the night of her wedding when Burns said she couldn't accept the idea of wearing her favorite gown only once in her life. That's when she turned to her husband — whom she met online two years prior in 2012 — and declared she'd be donning her most-beloved article of clothing every year on their Aug. 10 anniversary.
"He thought I was joking when I first told him," she said. "When he surprised me with a trip for our first anniversary, I told him to make sure I'd be able to wear my dress to whatever we were doing. He laughed, but I brought the dress along with me."
When they kicked off their Cape Cod and Nantucket excursion, Burns had no qualms about showing off her wedding dress while trying to hit a perfect shot off the tee on the driving range — and neither did her husband.
"He lets me be me and he's definitely embraced the tradition," she said. "We're like two peas in a pod."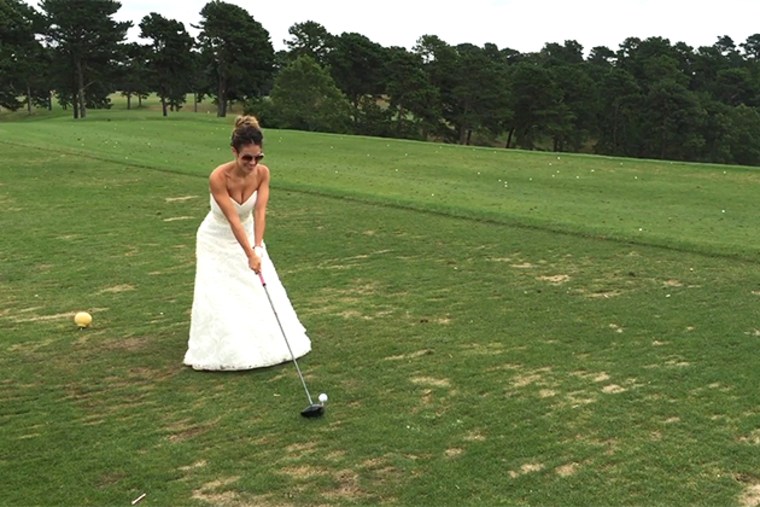 She even got cozy in her dress over some chocolate chip pancakes during that same trip, clearly unafraid of some spilled powdered sugar.
And if that's not the most scrumptious way to enjoy your gown, we don't know what is.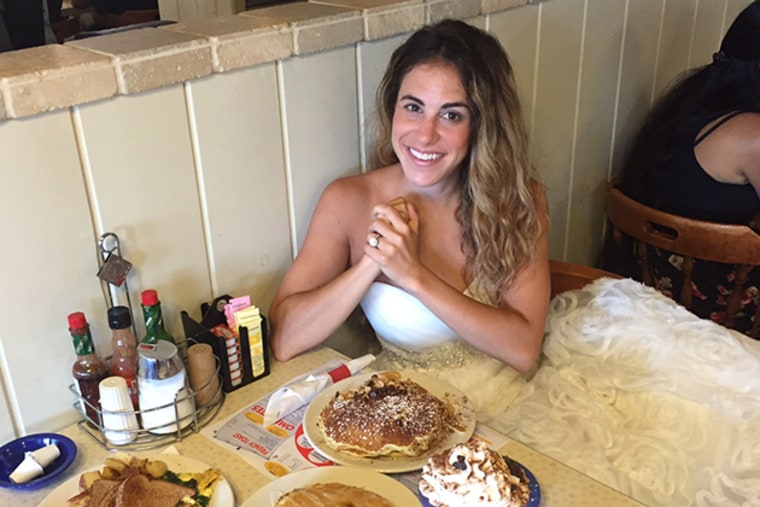 RELATED: 'It's a piece of us:' Wedding gown worn by two generations found after tornado
But beyond the cute photos, Burns said there is a real explanation for this tradition: science.
"No matter how funny and silly the tradition seems to us, it's really all based in science," she explained to TODAY. "Keeping the spark alive is crucial, so activities like this activate the reward center in your brain that boost dopamine.
"And when my husband sees me time and time again in my wedding dress, it's an extra-special way to connect with him and maintain that long-lasting bond."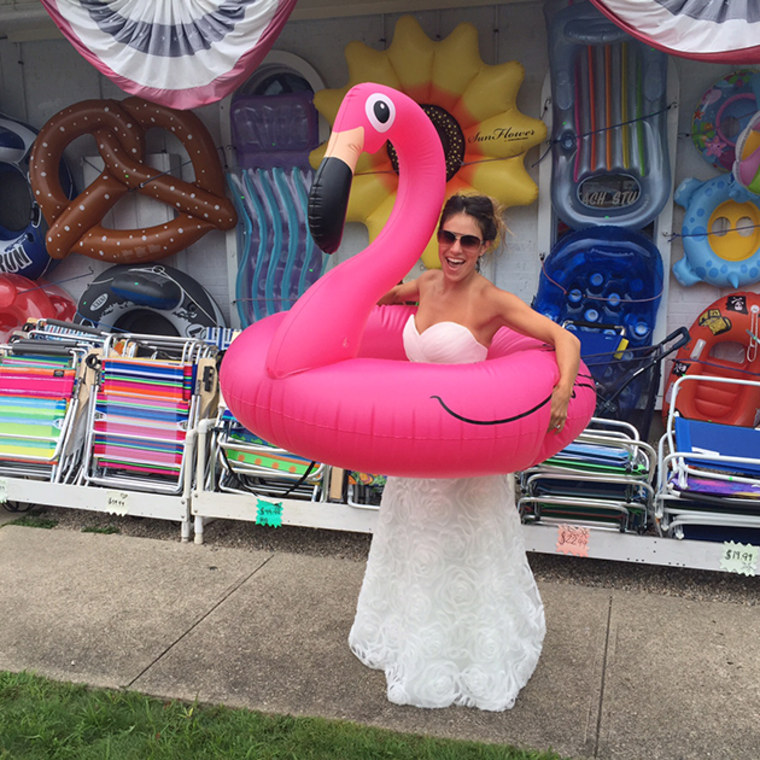 In fact, Burns' husband was there from the very moment when it all began. He witnessed her fall in love with the dress when they were looking at potential gowns together and even bought the dress for her — all before they were technically engaged.
"Order doesn't matter!" Burns said. "I had known the engagement was coming and we just happened to find the right fit beforehand, so it was meant to be."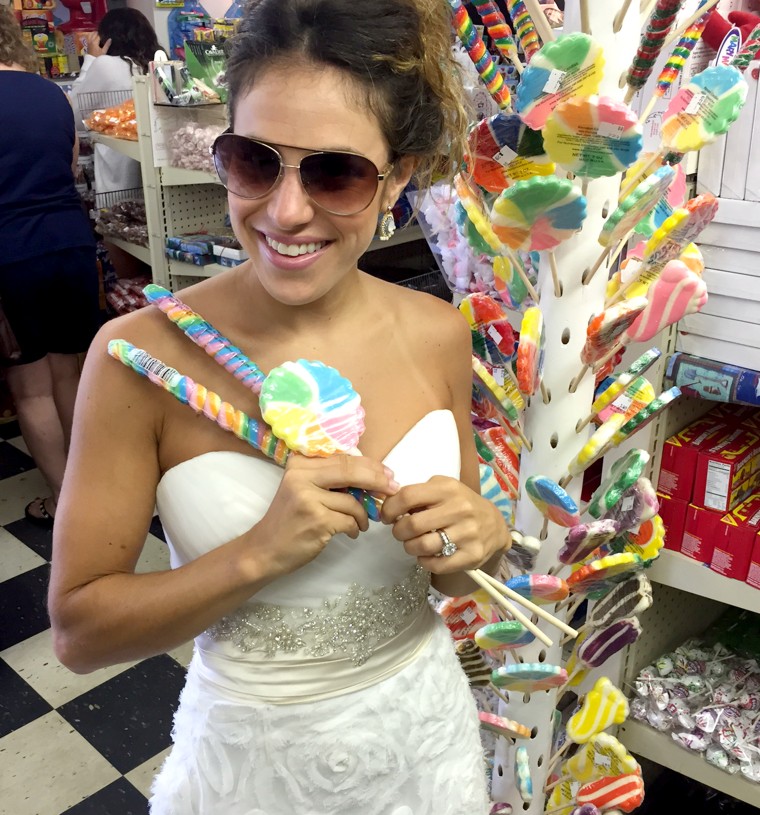 Two years later, the dress has spent both memorable anniversaries with them.
"So far, my favorite moment in the dress was when we spent our second anniversary this year on a sunset cruise around Boston Harbor. It was a Wednesday night, so we had the dance floor to ourselves with live music — it felt like a mini-wedding all over again!"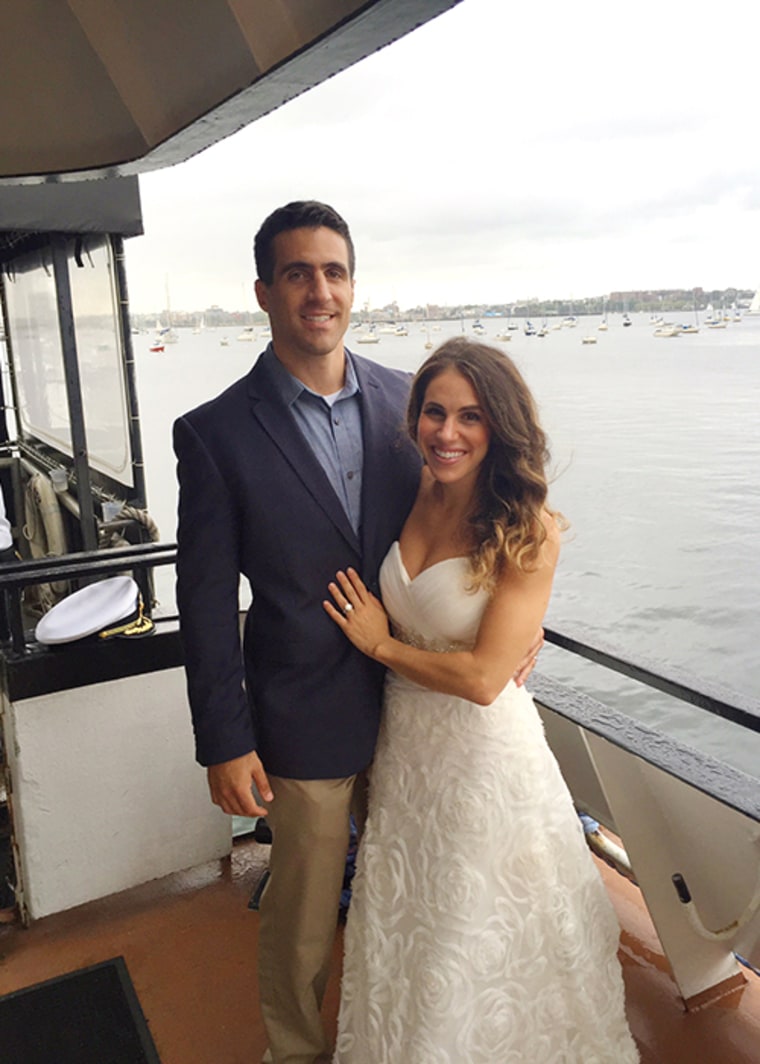 RELATED: Social media for weddings: Maid of Social will live-tweet and Instagram your big day
Burns told TODAY that she has even bigger dreams for the future, including more adventurous trips for her "wedding dress bucket list."
"Nothing would say 'happy anniversary' better than an African safari trip in my dress for a milestone anniversary," she said. "We're a very outdoorsy and athletic couple, so maybe even zip lining through a rainforest one day or skydiving."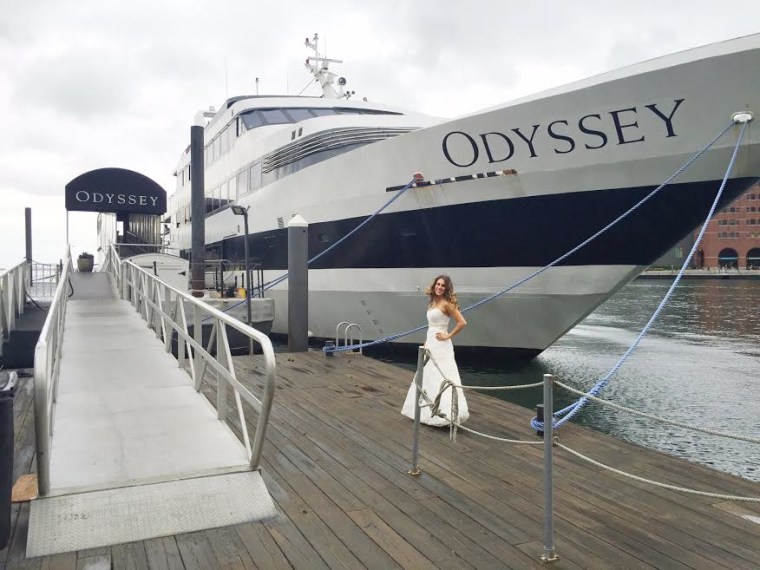 RELATED: The surprising origin of the phrase 'always a bridesmaid, never a bride'
At its core, however, Burns maintains that the most important facet of her wedding "dress-capades" isn't the magnitude of the adventure, but the special reminder to celebrate their love and cultivate a personal tradition that makes for a happy, everlasting union.
"I know that looking back and laughing together at a lifetime of anniversary memories is a great way to stay connected," she said.
Where will her wedding dress venture next? We'll be on the lookout!