After getting a buzz cut for a movie role, Kate Hudson makes growing her hair back look effortlessly gorgeous, fun and strikingly similar to Leonardo DiCaprio's mid-'90s look.
The 38-year-old actress took to Instagram Friday with a goofy side-by-side of herself and a shot of a younger DiCaprio, circa 1997.
"Who wore it better?" Hudson asked her fans in the caption.
The mother of two spiked her growing hair with shaggy tips and throwback waves. She looks every bit her beautiful self with the new 'do, but she certainly emulates the equally alluring 23-year-old "Titanic" actor.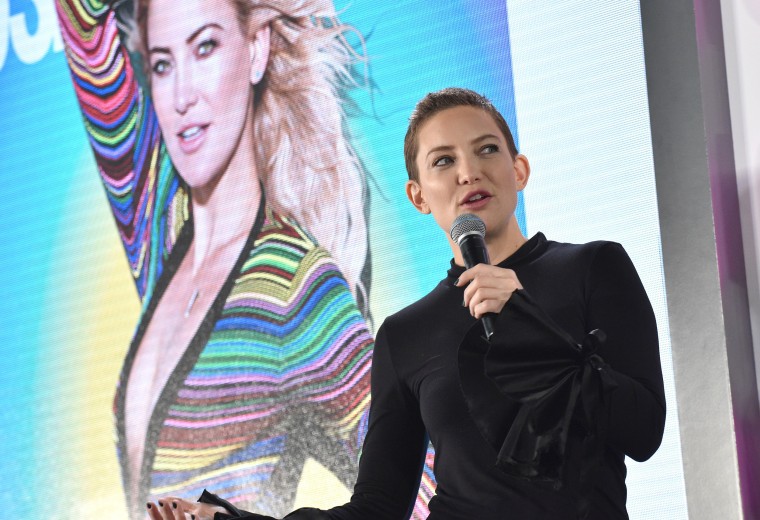 Hudson took the bold leap of shaving her head for an upcoming film project directed by Sia, the singer and song-writer known for her wig-wearing ways.
According to an interview with Jimmy Kimmel, Hudson's movie character is "just a shaved-head kind of girl," so the big buzz was inevitable.
The actress hasn't adopted Sia's wig aesthetic since she finished filming. Instead, she's embraced every uncombed moment of hair regrowth.
"I'm starting to go through the first awkward stage of (it) growing out," Hudson told Ellen DeGeneres in October. "I was thinking like, (of) bringing the mullet back."
For now, Hudson wears the '90s look well, but a flashback to a '70s mullet might be her next fashion pit stop.