Who's messier: Kathie Lee or Hoda? There's no contest: Hoda's got it in the bag. But this week Meredith Vieira is sitting in for KLG while she's in LA, and that means Hoda woman suddenly has some serious competition for biggest Fourth Hour slop.
In the makeup room, speculation arose over whether Meredith might actually be messier than Hoda. So they came up with an excellent way to find out: let the two ladies go through each other's purses. After weighing them on a scale, Hoda and Meredith rifled through one another's bags live on the air.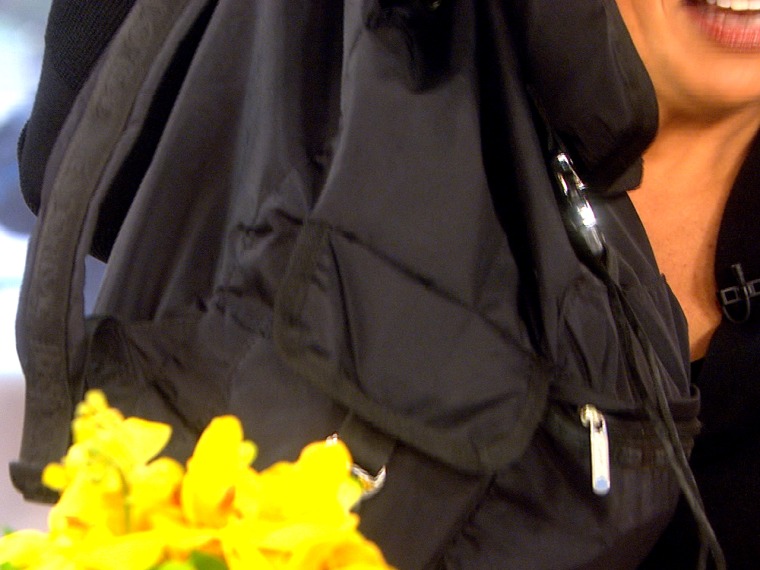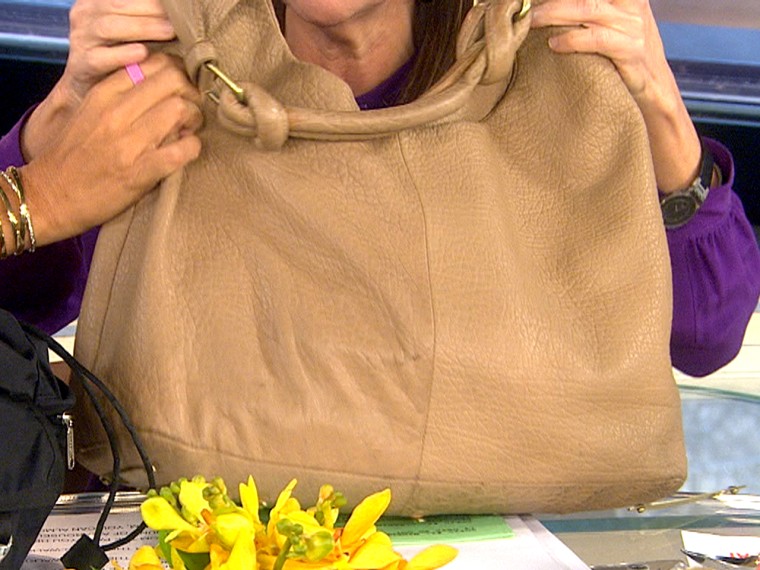 "Can we really show people what's in here? worried Meredith.
Here's the breakdown.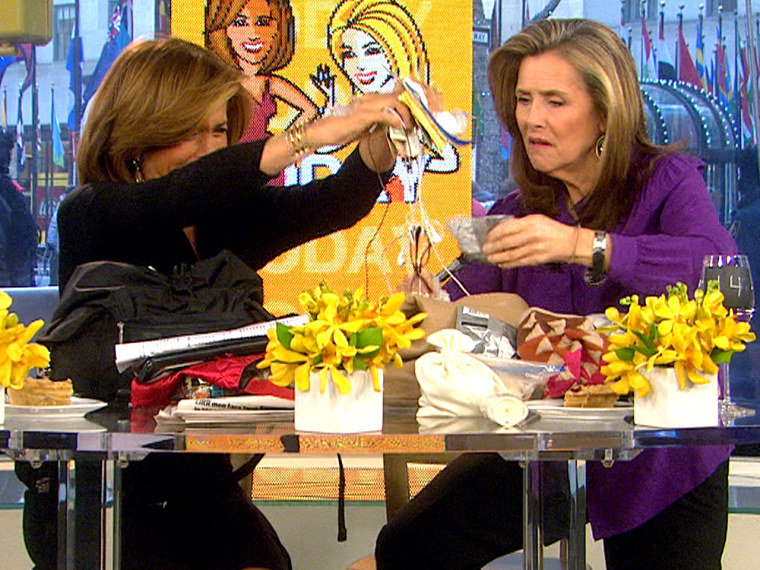 Hoda's Bag
... weighed 9.9 pounds.
...contained a makeup bag in ziploc ("It's filthy," said Meredith).
…had a broken bottom (the metal on the bottom is coming off).
….contained a wallet with money hanging out of it.
...contained Mardi Gras beads.
...contained deodorant.
...contained Midol.
Meredith's Bag
...weighed 9.5 pounds.
...contained a clean little Harrod's eyeglass bag.
…contained a neatly wrapped Sylvester the cat good luck charm.
…contained a brush.
…contained cough drops.
…contained a birthday card.
…also contained an overstuffed wallet.
Hoda might win this one by a hair, although Meredith's wallet was kind of scary to behold.
"You know what this indicates?" said Meredith. "We really have some issues with cleaning."
But before you call in a professional organizer, Hoda announced "I like my purse the way it is."
What about you? What's the weirdest thing in your purse?
Julieanne Smolinski is a TODAY contributor. Probably best not to look in her purse.
More: Let 'em fly: Meredith and Hoda have a fruitcake flinging competition
Potty talk with KLG and Hoda: How do you excuse yourself politely?