Funny girl Whitney Cummings certainly brought the laughs to TODAY Wednesday, but it was more than her sense of humor that had us talking.
We couldn't help but notice the gorgeous yet polished outfit she wore while making Kathie Lee and Hoda giggle throughout her visit. Cummings gave us serious outfit envy in her blush-colored sheath and knockout green snakeskin pumps. Her shoes were a fun and youthful way to accessorize her sophisticated dress and certainly gave her look a slightly daring twist.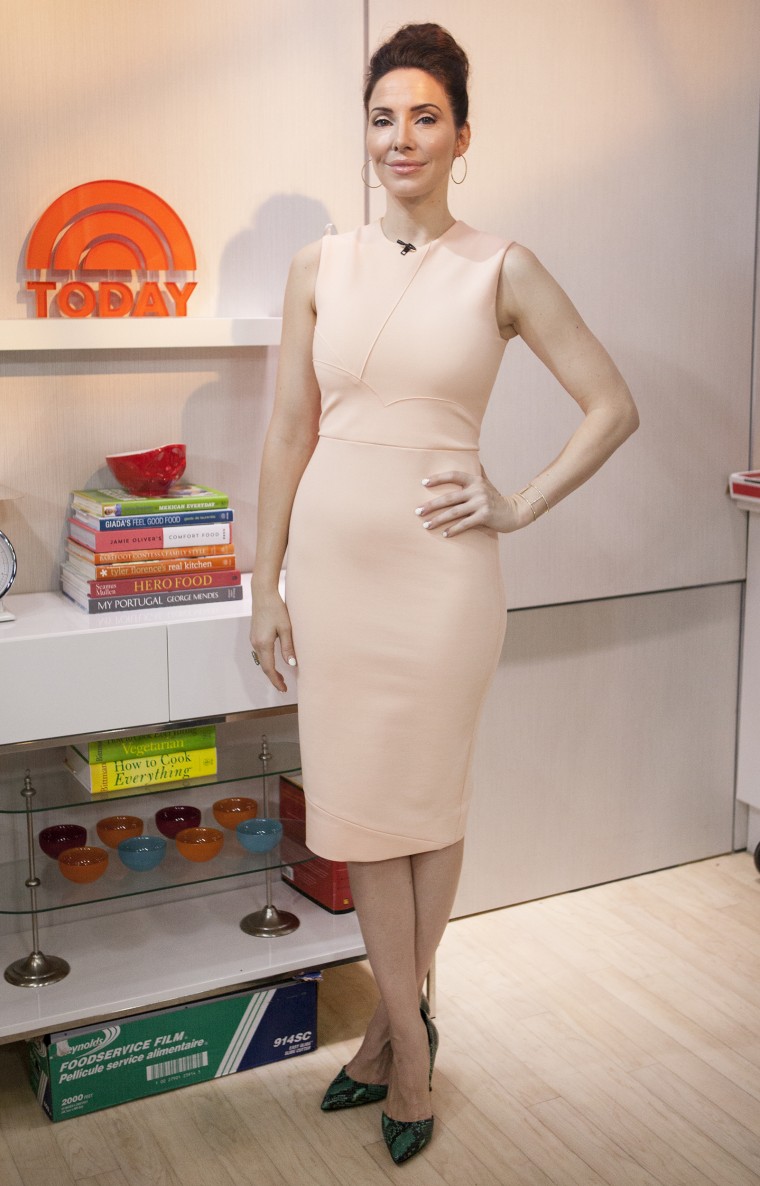 RELATED: Fall fashion trend: The maxi dress is now a year-round staple
While a dress in such a light tone might seem hard to pull off, especially if you have paler skin, it's actually quite easy to wear as long as you find the right color. Cummings' steered clear of matching with her skin tone and instead picked a hue with some pink in it, so that it contrasted enough with her complexion. Depending on the tones in your skin, you can play around to find the most flattering color for you.
While Cummings' went for a tighter fit, showing her curves with her skin-hugging sheath, the longer hemline kept it daytime appropriate. To mimic her look, search for a pencil or midi-length skirt. If that still makes you uncomfortable, perhaps a fit-and-flare dress would be more up your alley.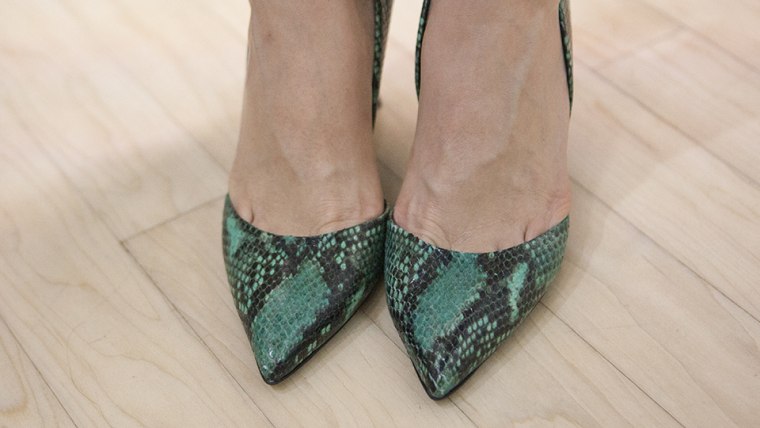 RELATED: Fashionista Sarah Jessica Parker shows off her new shoe line
Cummings kept it serious and conservative on the top, but had a party on the bottom with her uber hip green snakeskin pumps. Since the color of the dress is neutral, just about any color shoe will go, so this is a great chance to add a personal touch. If you're more of a purple girl, then go with a striking violet or lavender or if grey is more your speed, a great charcoal would work well, too. We love that Cummings went with a shoe that had some texture, thanks to the snakeskin, spicing up her look even a little bit more. And a pointy pump is a great style as we head into fall — it's both office and going out appropriate!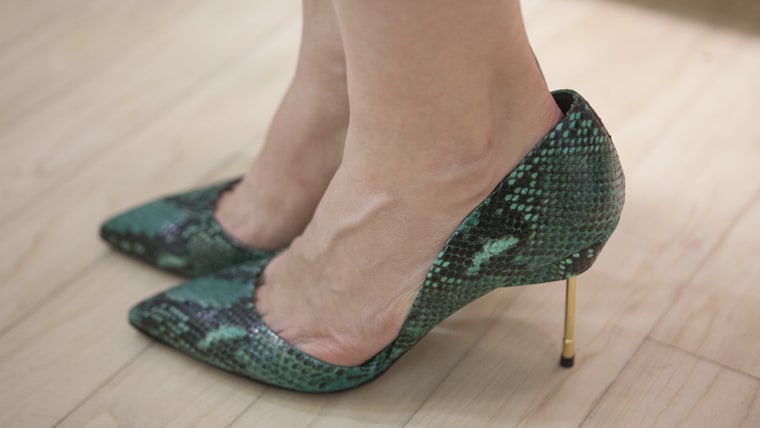 Yes, it's true Cummings' outfit choice was on the expensive side as her dress was by Victoria Beckham and her shoes were by Kurt Geiger London, but that doesn't mean you can't channel her daring look for less. We've found great dress and shoes options that will leave money leftover for accessories so you can add your own personal touch to this chic and sophisticated look.
RELATED: Dress for your body: Fall dresses you'll love all season long
Dress options: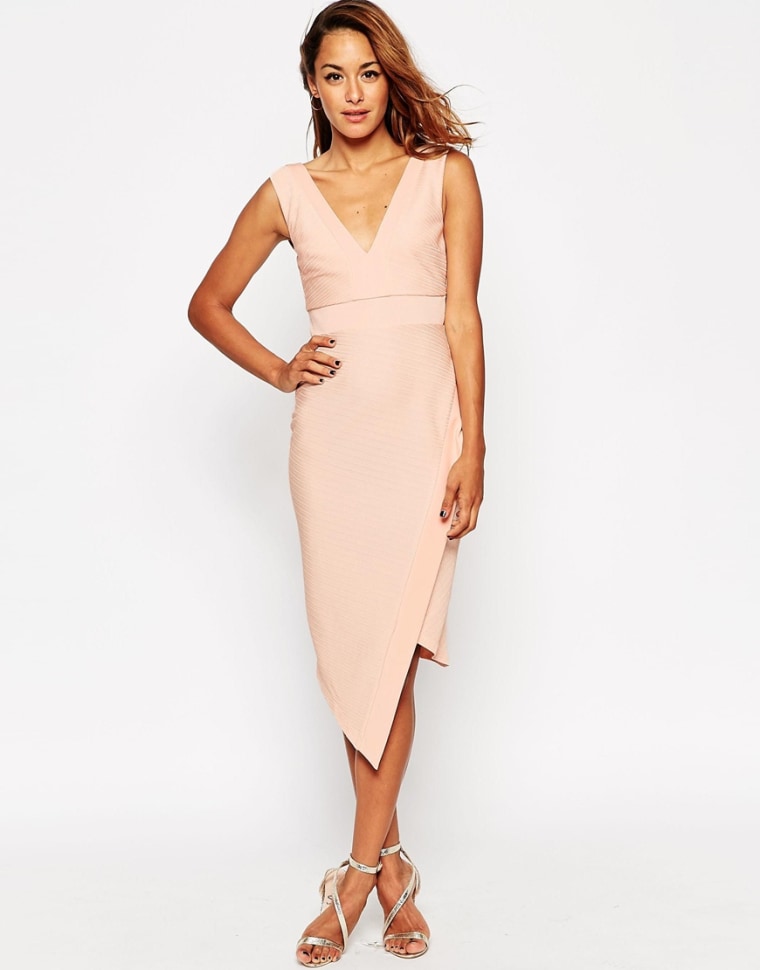 ASOS Bandage Asymmetric Bodycon Dress, $71.66, ASOS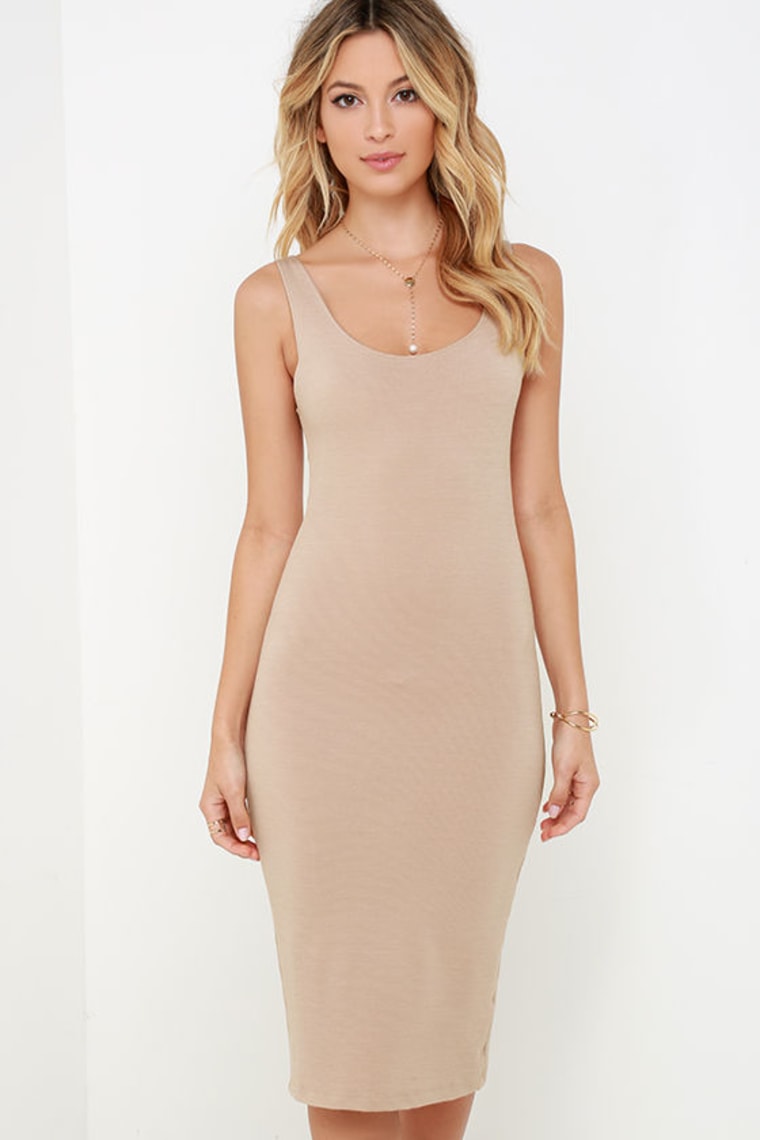 Lulu's Wicked Games Dark Beige Bodycon Midi Dress, $44.00, Lulu's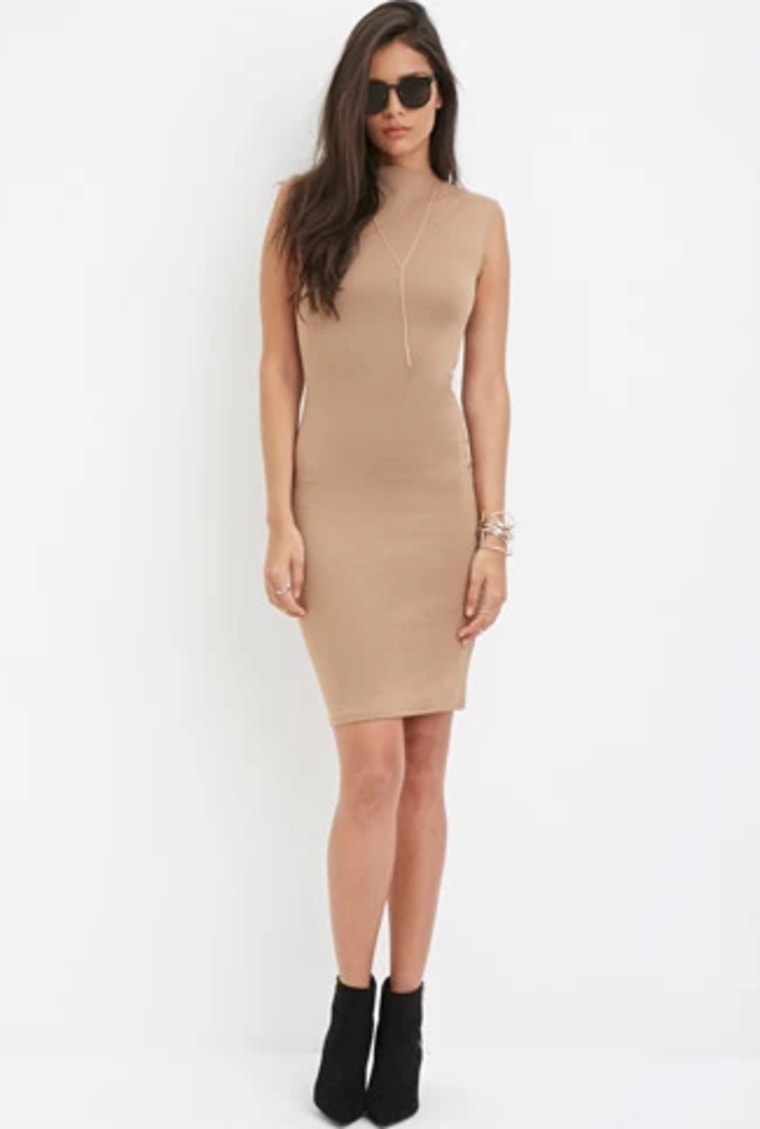 Forever 21 Boat Neck Bodycon Dress, $27.90,Forever 21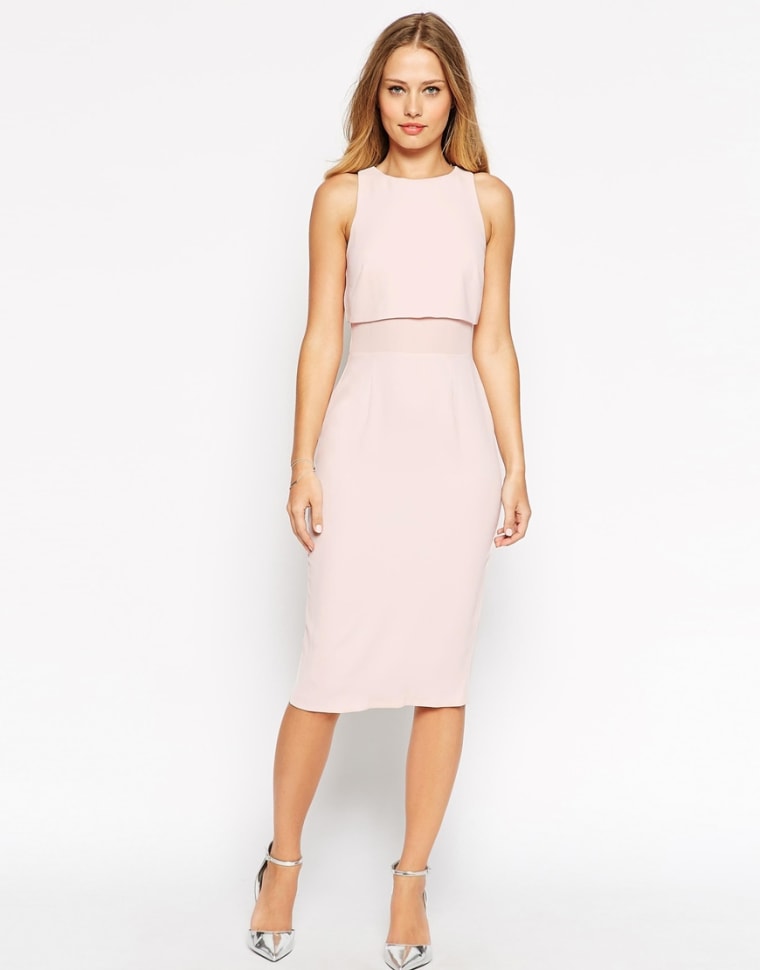 ASOS Sheer and Solid Soft Pencil Dress, $85.99, ASOS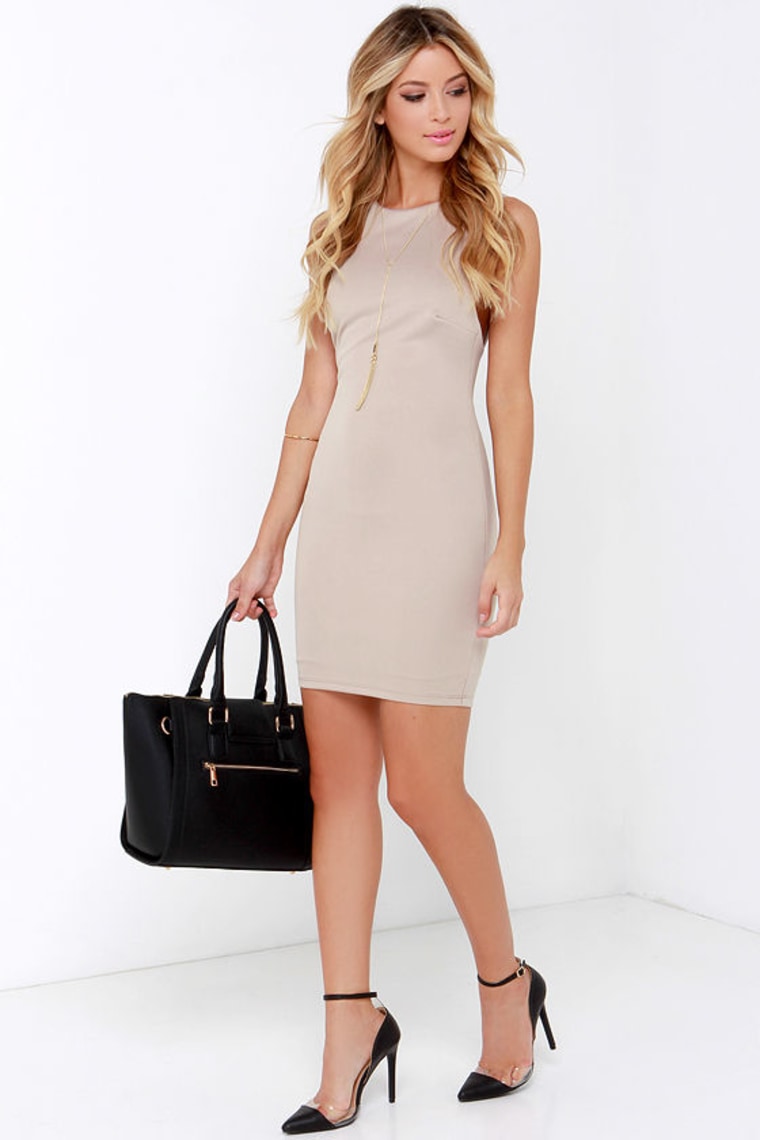 Lulu's Swany Rankings Beige Bodycon Dress, $38.00, Lulu's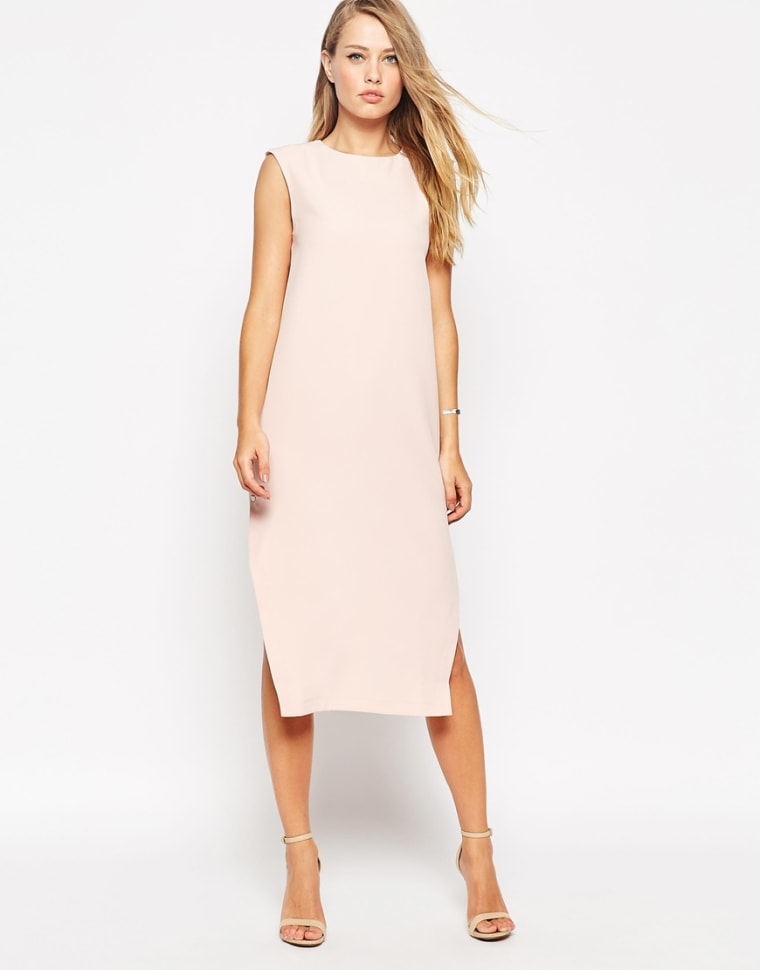 ASOS Popper Side Clean Column Dress, $80.62, ASOS
Shoes options: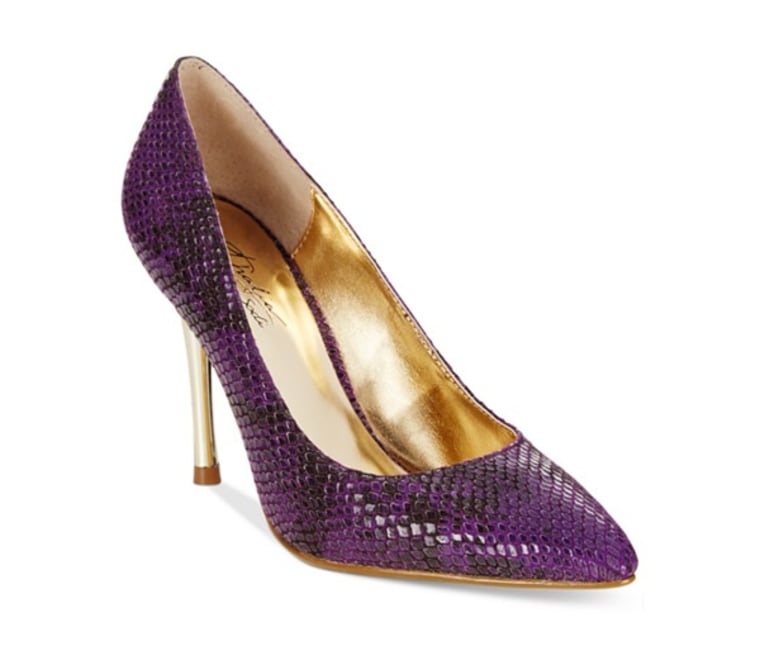 Thalia Sodi Elina Pumps, $59.50, Macy's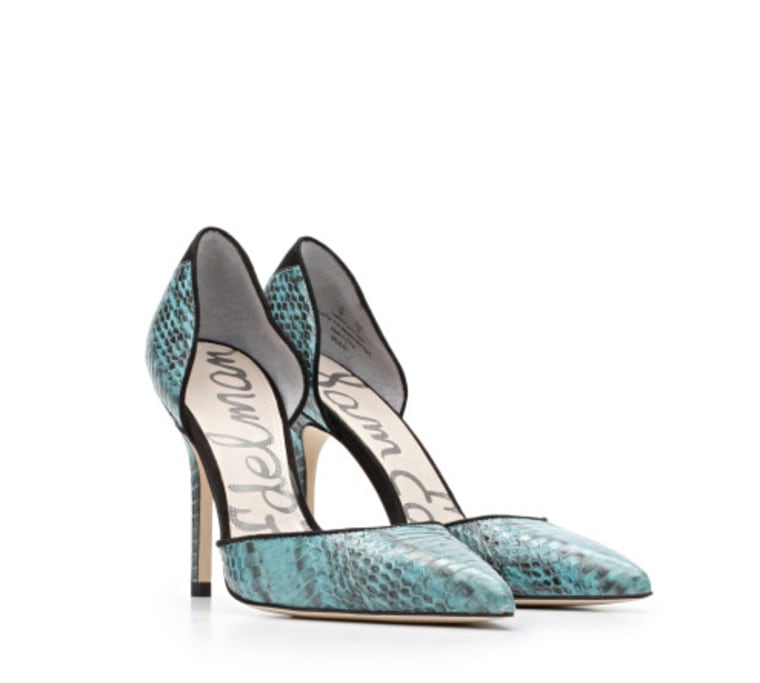 Delilah, $91.00, Sam Edelman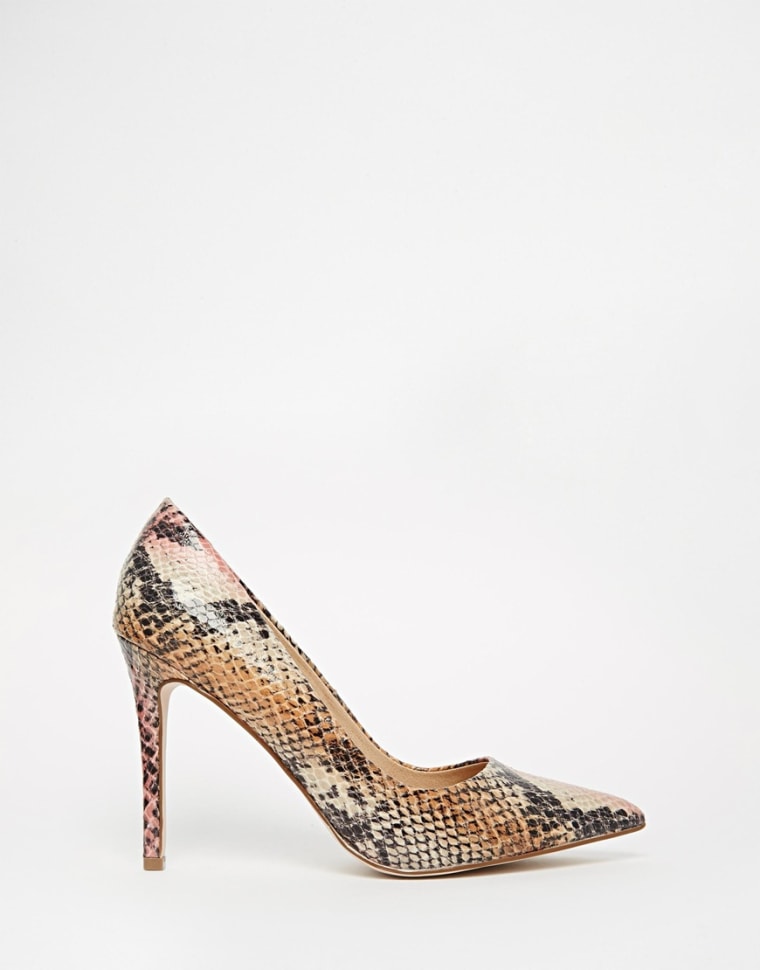 ASOS PACEY Pointed High Heels, $44.79, ASOS
Steve Madden Proto Multi Snake Pointed Pumps, $79.00, Lulu's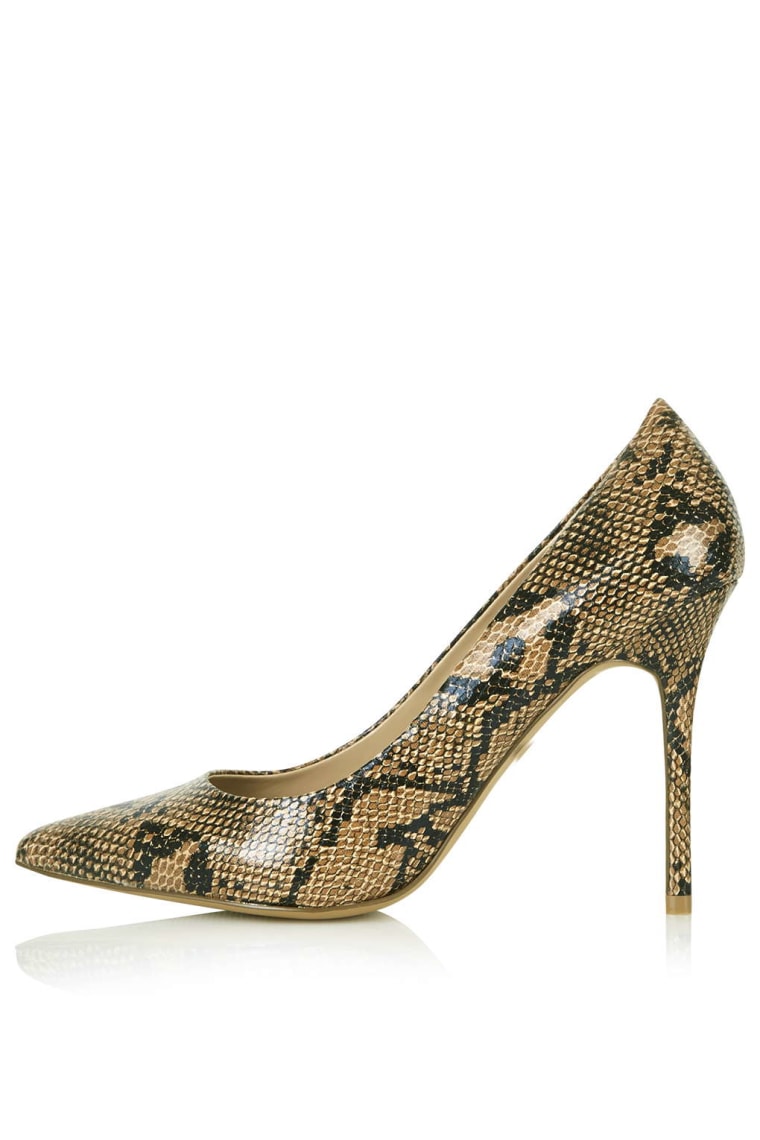 GEMINI2 Snake-Effect Court Shoes, $70.00, Topshop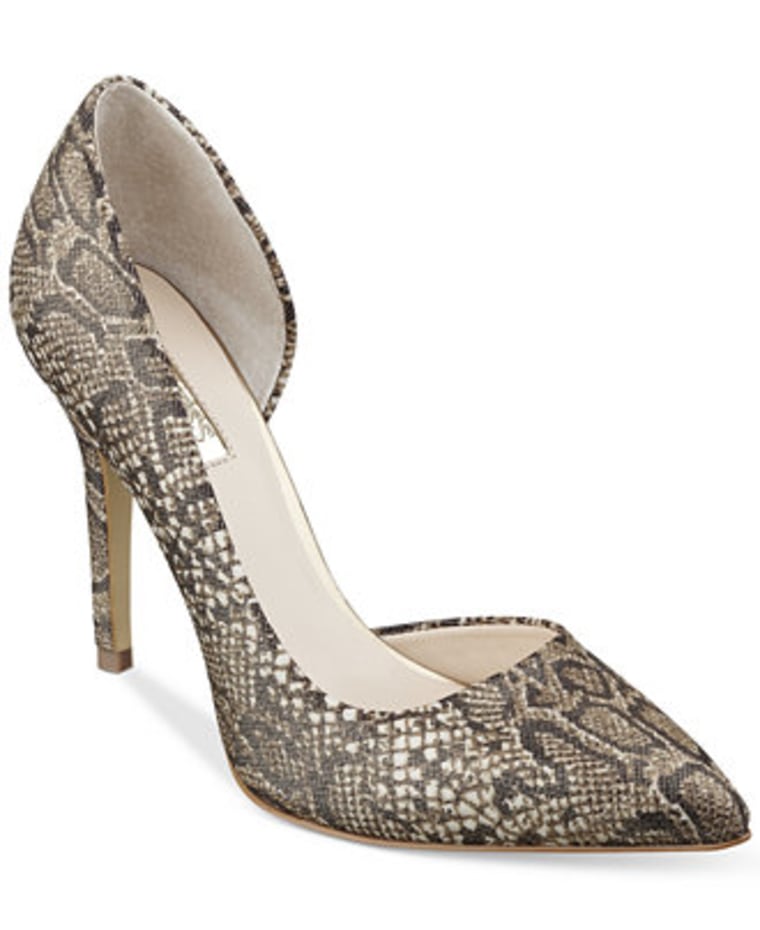 GUESS Bittan2 d'Orsay Pumps, $99.00, Macy's