By Julia Rubin, Styleite
A search of the official Barack Obama campaign 2012 store doesn't just bring up designer duds, there are also some inexplicably sparkly Michelle Obama campaign brooches in the mix. The product description for the $35 gold pins reads:
Commemorative Michelle Obama 2012 Brooch crafted out of silver tone alloy metal, with a shiny real 14K Gold finish. Over 230 genuine Czech Crystal Rhinestones are hand set for a sparkling finish. The back of the piece has a durable bar pin closure that also has a 14K Gold finish. Made in the USA.
It got us thinking: what kind of cool and/or ridiculous merchandise are the other presidential candidates selling?
A quick evaluation of each candidate's gear shows President Barack Obama winning in a landslide. The man is selling grill spatulas! And dog sweaters! And soy candles! We're also pretty fond of the "Cup of Joe" coffee mug featuring Vice President Joe Biden and the "I Bark for Barack" car magnet starring first dog Bo. You can even get the first family portrait on a button.
As far as the Republicans are concerned, Ron Paul certainly has the most varied merchandise. He's selling mousepads (which we didn't know anyone still used), and also ties and shoes (though we can't see what said footwear looks like exactly). His most exciting item, however, is clearly a variety of branded speakers that retail for the very specific price of $42.80 each.
In contrast, Newt Gingrich's most out-of-the-box campaign item is a pet bandana, which stands alone among the standard sweatshirts, bumper stickers, and baseball hats. Mitt Romney got a little more creative with baby onesies emblazoned with a sketched logo and a ceramic tumbler, though Rick Santorum's assortment is even staler than Gingrich's. The one notable item is a "lapel sticker" that is really just a fancy name tag. He doesn't even sell those sweater vests anymore!
Who do you think has the better merchandise?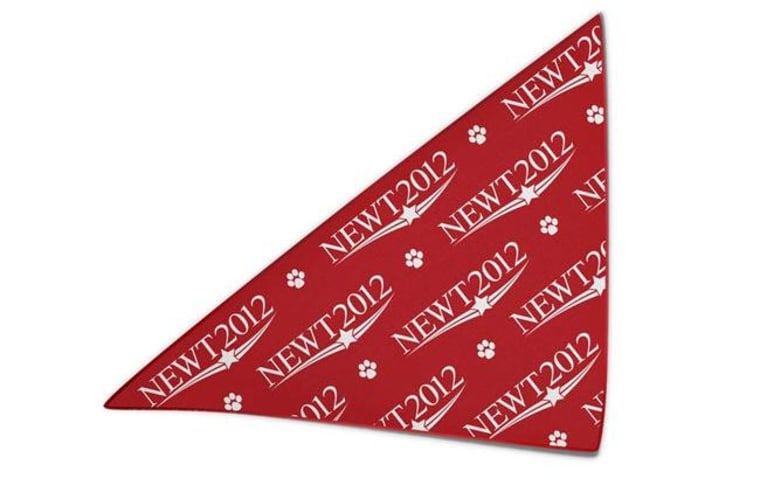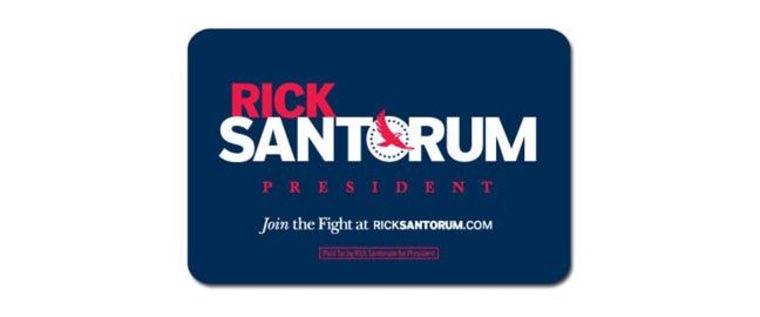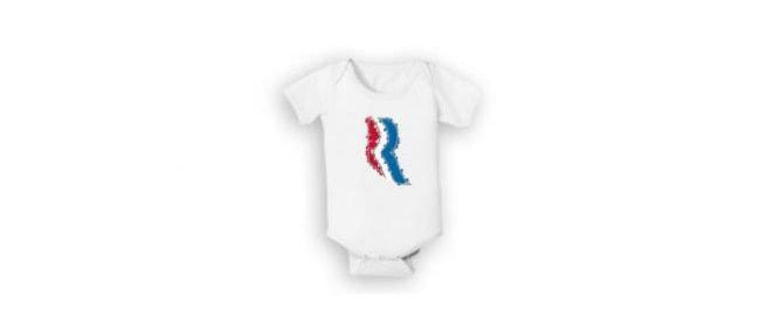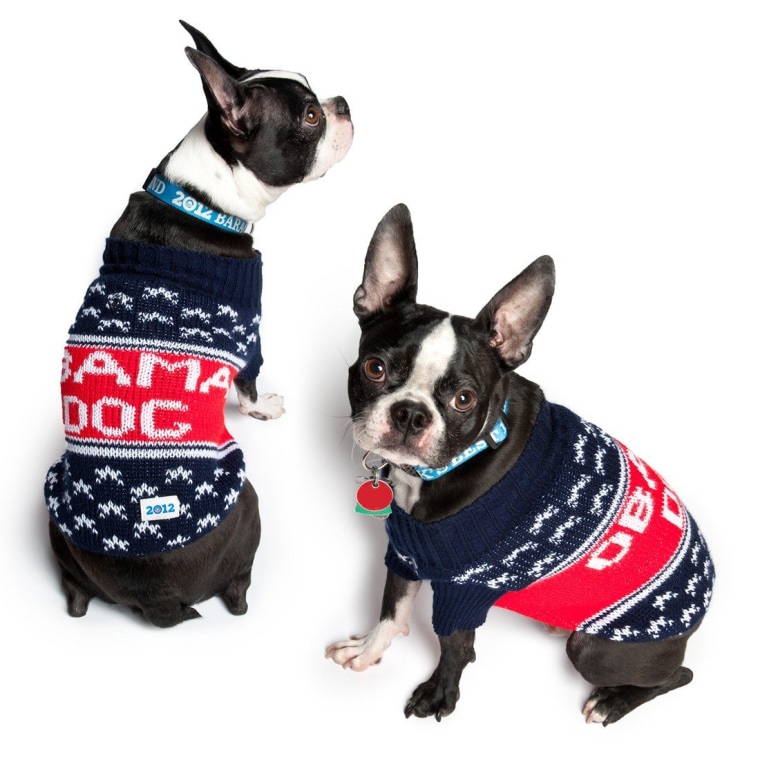 More from Styleite:
Republican Party Mocks Obama Campaign Fashion Show As 'Ritzy'
What Beyoncé, Marc Jacobs, And DVF Designed For Obama