Congratulations on reaching the end of a long Oscar night -- and an even longer awards season. Now let's look back at three leading ladies and the looks they wore to various red carpet events. You can vote on which star rocked the red carpet over and over.
First up, Jessica Chastain, the Oscar-nominated star of "Zero Dark Thirty," pictured at, from left, the Academy Awards Sunday night, the Screen Actors Guild Awards on Jan. 27, the Golden Globes on Jan. 13 and the British Academy Film Awards on Feb. 10.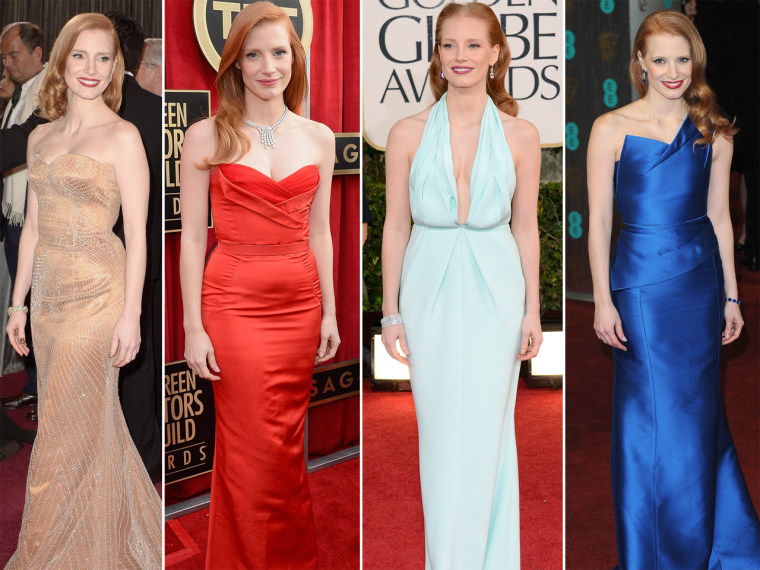 "Silver Linings Playbook" star and Oscar winner Jennifer Lawrence is seen, from left, at the Oscars, the Globes, the Critics' Choice Movie Awards on Jan. 10 and the SAG Awards.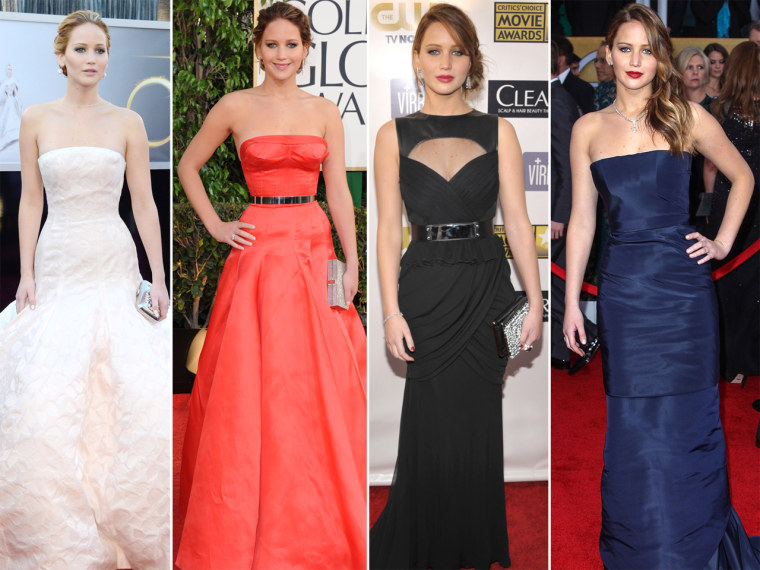 Anne Hathaway, Academy Award winner for "Les Miserables," is seen, from left, at the Oscars, the SAG Awards, the Globes and the Costume Designers Guild Awards on Feb. 19.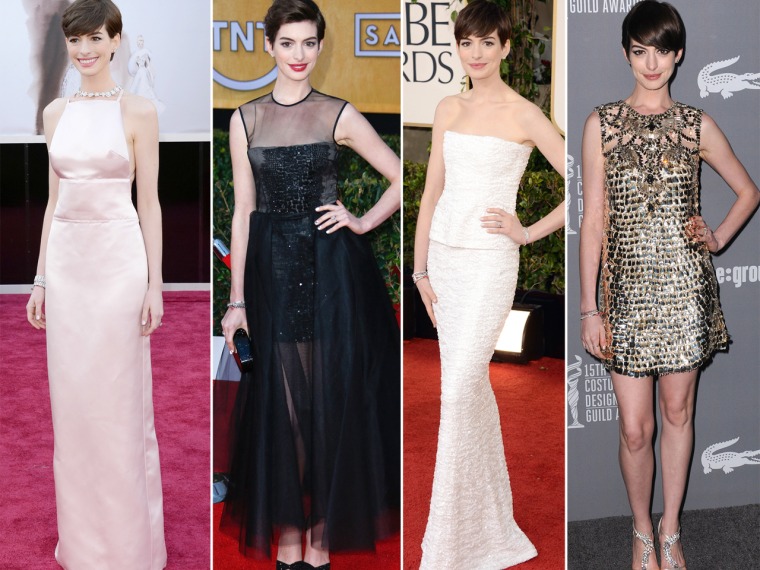 All three stars are showing up in our top 10 looks of the Oscars. Lawrence is your favorite at the moment, in her Dior Haute Couture dress, with a leading 30 percent of the vote. Only 8 percent of you like Chastain's Giorgio Armani dress and just 5 percent voted Hathaway's Prada dress as their favorite. Maybe readers are making a point with that Hathaway vote.
Let us know which actress wore it best all awards season.
Related content: