Choosing bridesmaids comes more easily for some brides than others.
For 24-year-old Rebeca Abrantes of Minas Gerais, Brazil, it was made all the more difficult by the fact that her school's engineering program consisted almost exclusively of men.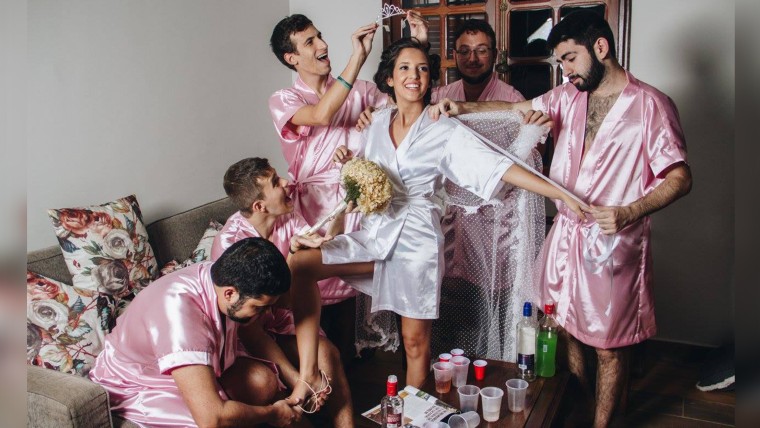 While Abrantes was definitely good friends with the guys in her classes, she wasn't sure how they would feel about standing next to her on her big day. But, as it turns out, they were thrilled!
"My hairdresser and makeup artist wanted to do a test drive," Abrantes told TODAY. "They (the guys) were like, 'We want to come with you and we want to wear pink robes for photos!'"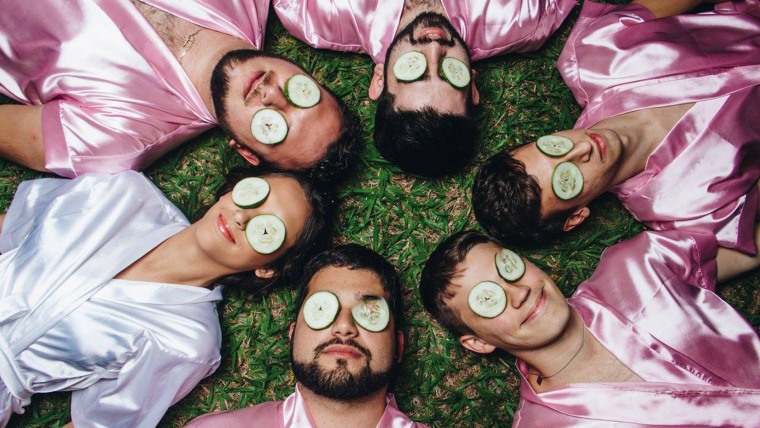 Abrantes loved, not only how supportive they were, but how excited they were to participate in what was sure to be a very girly event.
"So I got together with the guys," said Abrantes. "We laughed and had so much fun."
That is very apparent from the pictures.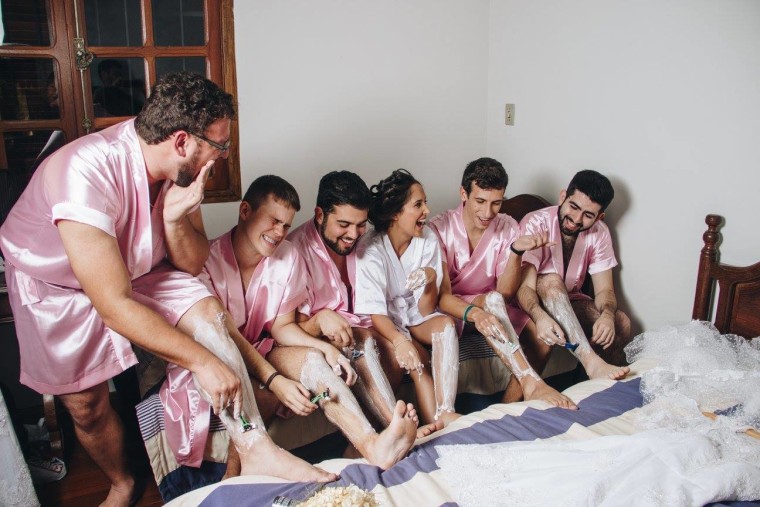 The guys looked like they were enjoying the day so much that we may even prefer them to a traditional bridal party.
Oh, and how did her husband, 32-year-old Renato Sinohara, feel about this arrangement?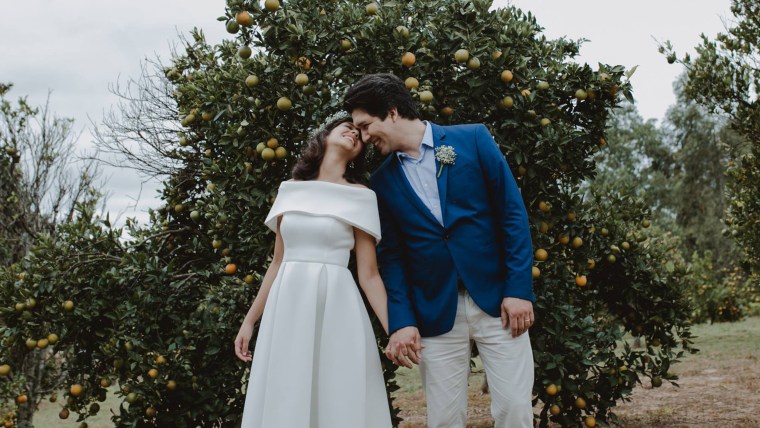 "He thought the idea of the photo shoot was very funny," said Abrantes, noting that he's also friends with the guys.
During the big day, however, Abrantes adhered to Brazilian tradition and had only her family standing at the altar with her.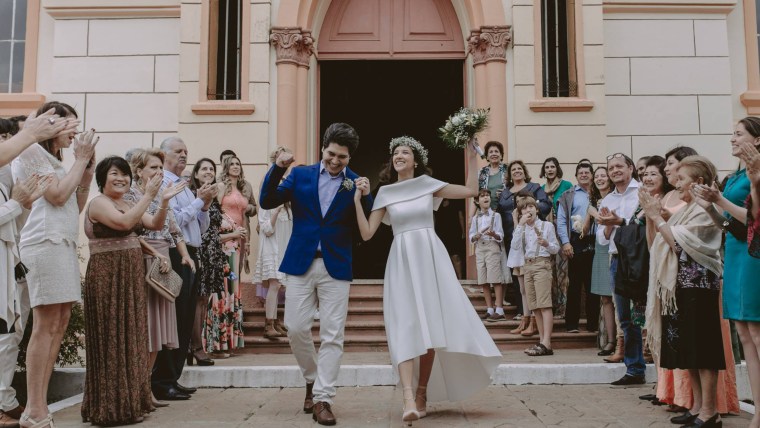 "The boys wore their formal dress," said Abrantes. "We all had so much fun together."
We're willing to bet that we had almost as much fun looking at the photos.
RELATED:
Meet the bride whose 5 bridesmaids are all pregnant
Here's why these bridesmaids swapped bouquets for adorable puppies
Do you really need a bridal party? 5 things I wish I knew before my wedding