In the past few decades, Vanna White has strutted across the "Wheel of Fortune" stage in too many glitzy gowns and party dresses to count — imagine what her closet looks like!
So it's no wonder that the game show queen has learned a few tricks when it comes to fashion, including the one style she can't wear on the show.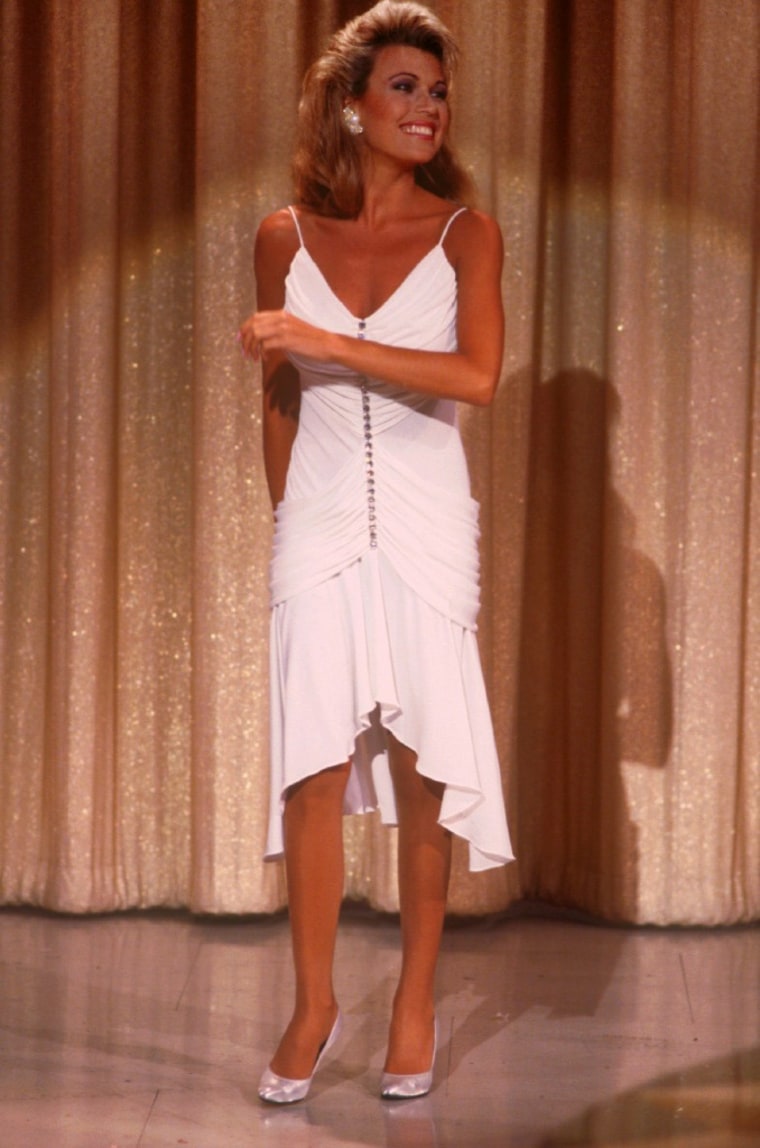 "We tend to stay away from off-the-shoulder," White, 61, told InStyle in a recent interview. "I can't raise my hand to the top letter."
Makes sense! She also shared her top tip for wearing high heels that don't kill her feet.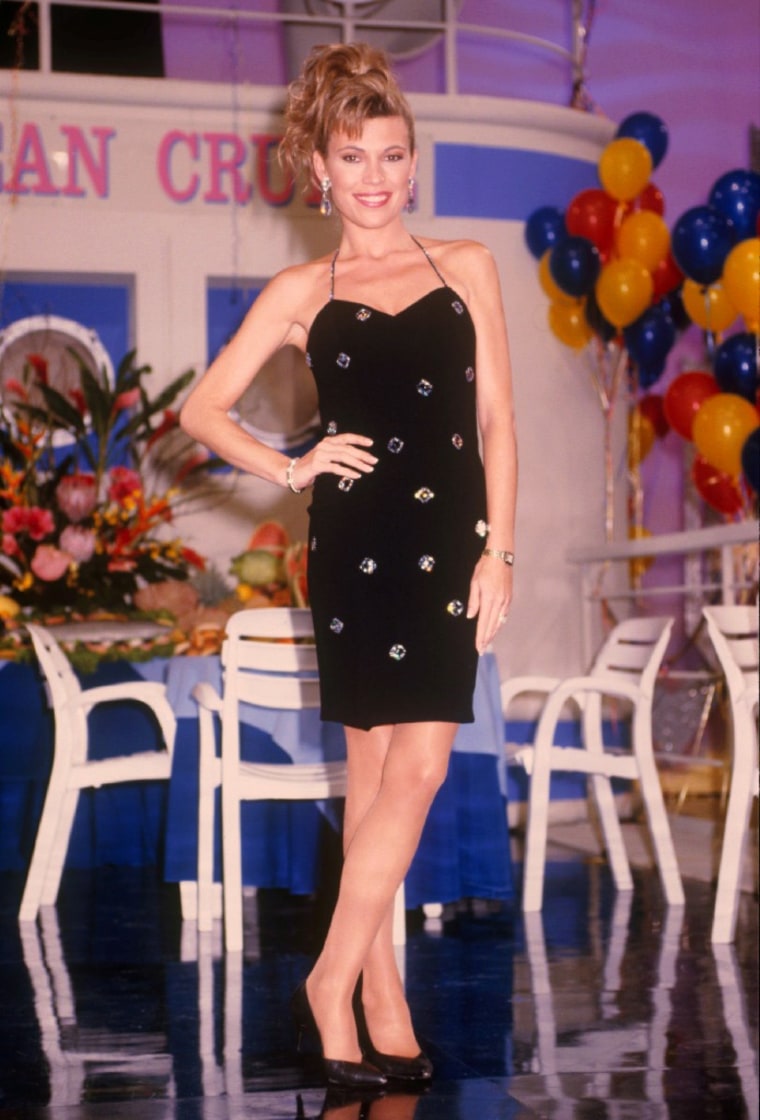 "The ones that have platforms in the front," White said, adding that while the gowns she wears on the show are mostly borrowed, the shoes she wears are always her own. "Guess makes good ones. They're high heels but they have a 2-inch platform in the front, so it's almost like you're walking on 3-inch heels and not 5-inch heels. I probably have more Guess shoes than any other."
Of course, fashion trends come and go, and anyone who's in the spotlight for a while — White has been the show's co-host since 1982! — knows that some looks should be left in the past.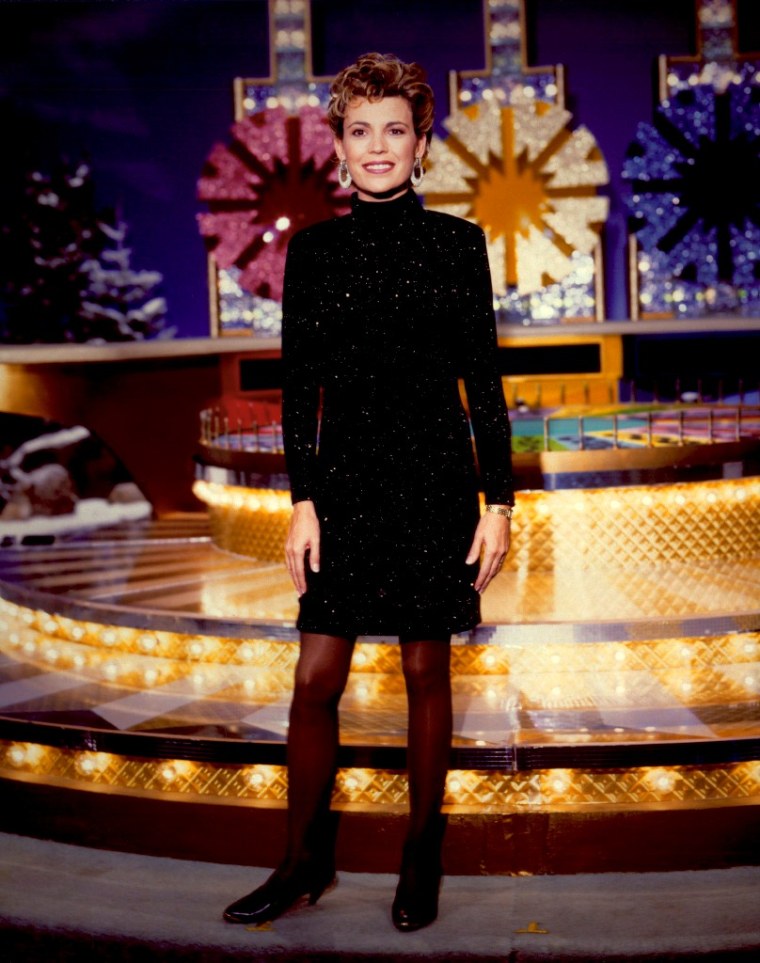 "In the '80s it was the big shoulder pads," White said. "When you look back at those clothes, it's like, oh my gosh! I can't believe I wore that. There was a period of big ballgowns, like Cinderella gowns. Those I can skip."
But throughout all the looks, White does have one favorite.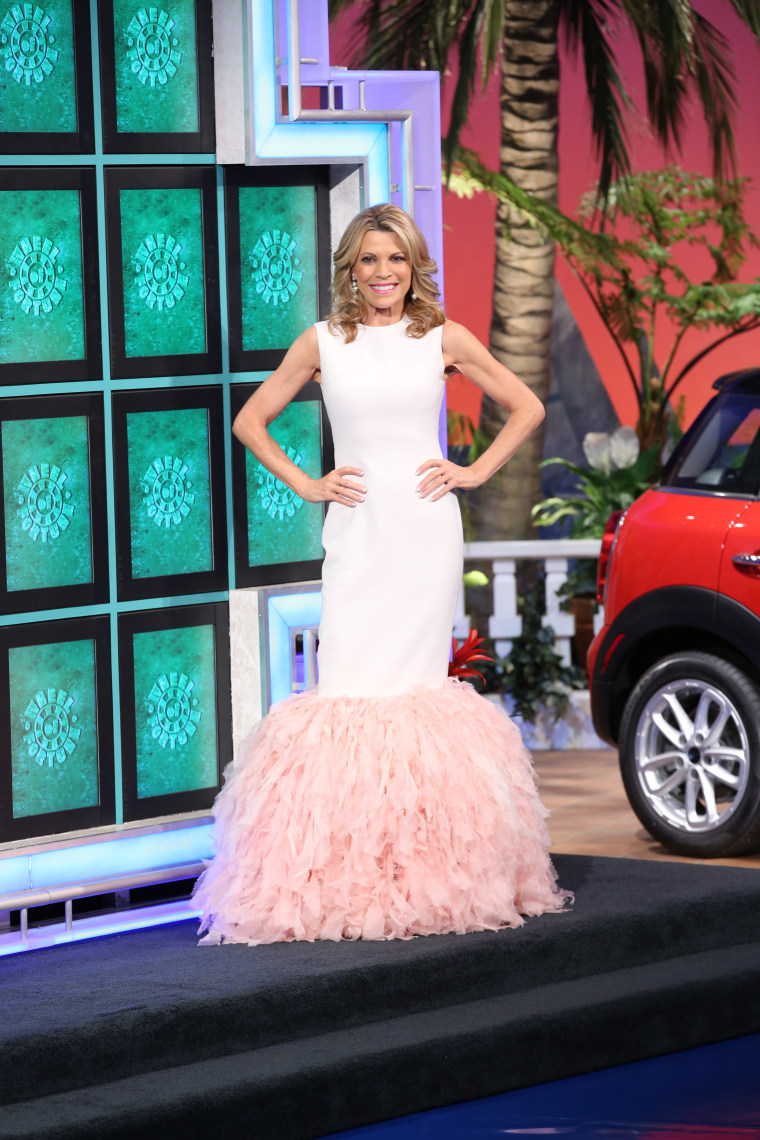 "There's one that I distinctly remember," she said. "It's white and it has pink feathers on the bottom ... I don't know why that particular dress spoke to me. I think it reminded me of a Barbie dress I had when I was 10 years old."
"It was hard to walk in because there were no slits in it," she continued. "But that's OK. I survived."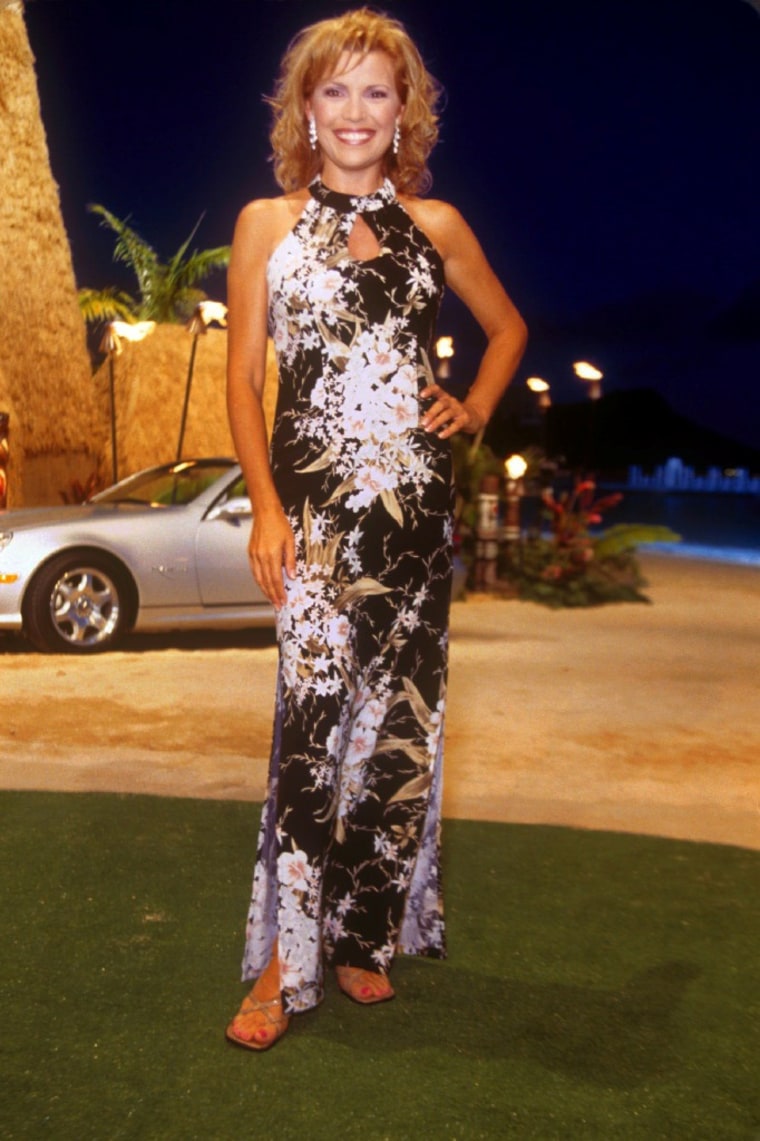 White does have a say in what she wears on the show. Usually designers send between 30 and 50 dresses at a time, and she chooses her favorites from those, she said. She leans toward sleeveless looks, which means toning her arms has become a pre-show routine.
"I even have two 10-lb. weights at the studio, and usually prior to the show I do 50 reps," she said. "My arms are bare and I want them to look good so it kind of pumps it up for the show. No one really knows that."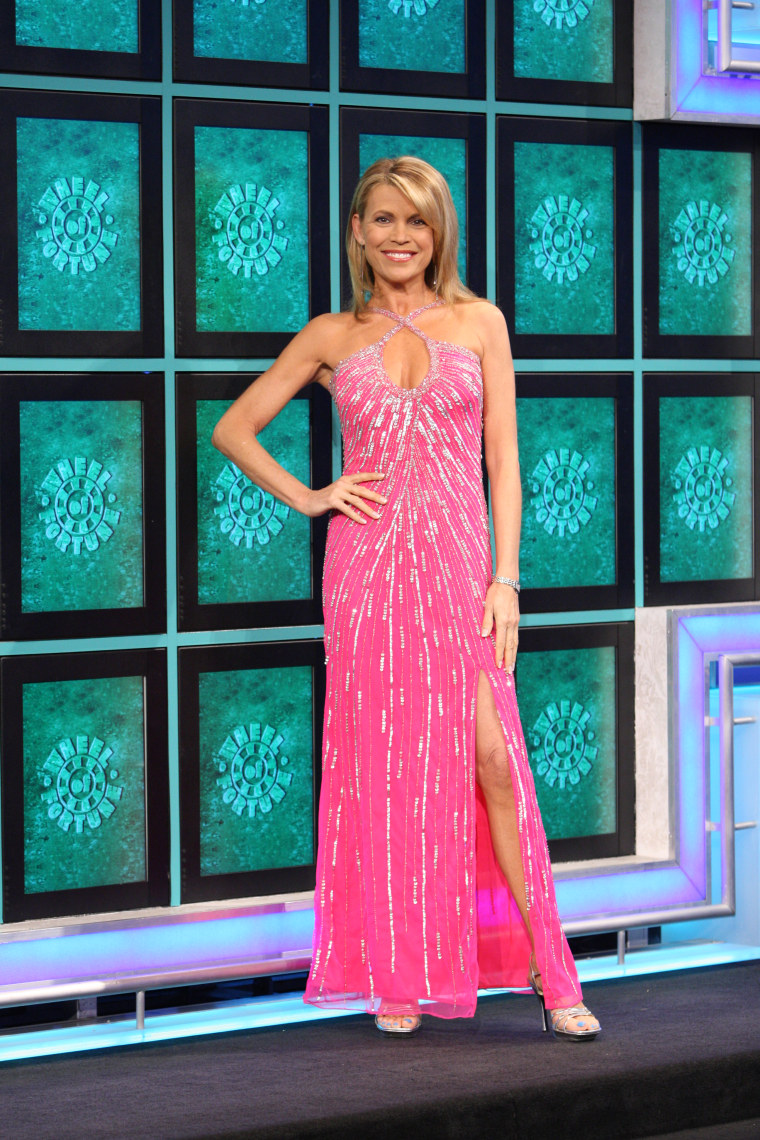 While it's difficult to imagine White doing anything else but turning letters on "Wheel of Fortune," there is another path that she would have gladly taken.
"I would probably be a real estate agent," she told InStyle. "I love real estate — how they flip homes, I love that. I love watching HGTV: 'Flip or Flop,' 'House Hunters,' 'House Hunters International.' I like the one with Chip and Joanna ('Fixer Upper'). She does an amazing job decorating and (with) the transformation of the homes."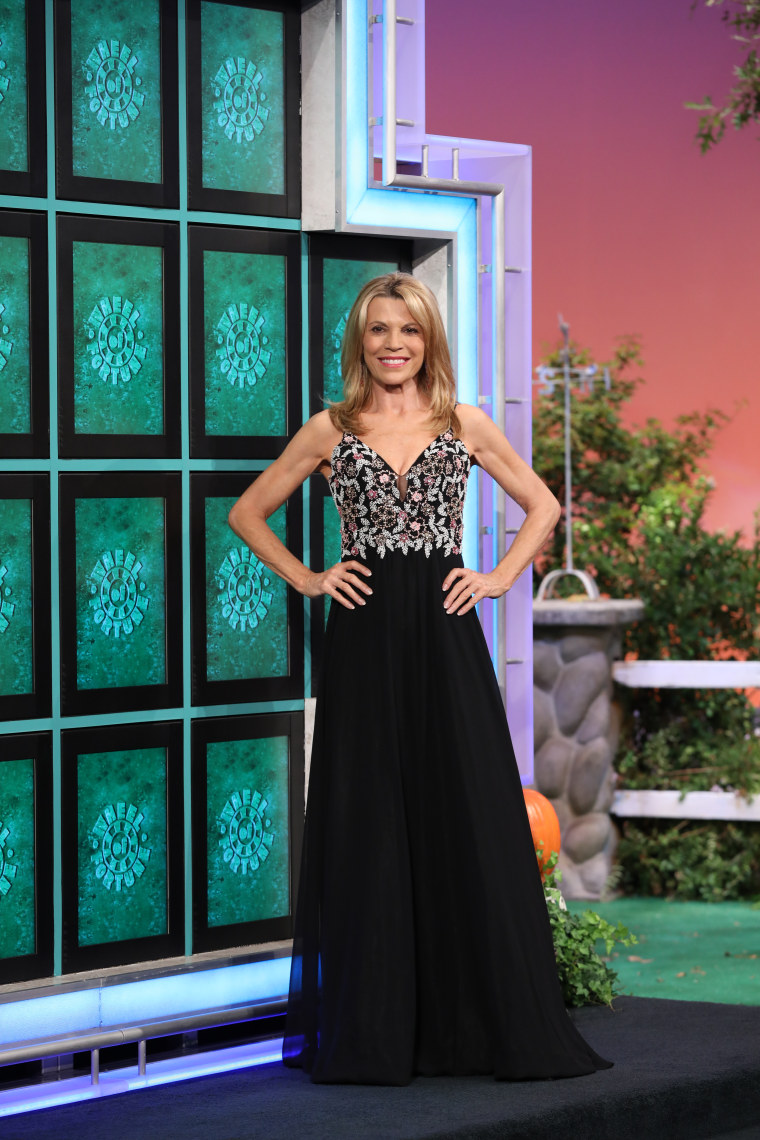 That said, it's clear White's heart will always be with "Wheel of Fortune."
"We have had generations of people that watch our show," she said. "We have 100-year-olds that watch our show; we have little babies that watch the wheel go around and love the colors. Someone just sent me a video today of their 1-year-old daughter squealing in front of the TV watching the show. With all the stuff on TV right now that's so depressing, it's nice to have 30 minutes of family-fun time."