What does your dream home look like? What's your go-to makeup routine? Turns out, answering these simple questions and more can help you figure out your style personality and the best looks to match it! So sit back, relax, take this fun quiz and get ready to discover if you're more vintage bohemian like Nicole Richie or preppy casual like Taylor Swift
1. What is your "dream home" setting like?
A) Traditional colonial. Massive library and cigar room. Fresh flowers from the garden.
B) Over sized couches. Mismatched dining chairs. Antique accents and quirky art.
C) Hamptons Mansion. Monogrammed pillows & towels. Blue and white striped wallpaper.
D) Grand staircase. A dressing ROOM instead of a closet. Furry pillows on your bed.


2. Your dream vacation would be:
A) A London getaway. Quick visit to Kensington Palace, tea time and Polo Matches.
B) Visit a small village. Tour the town with the locals. Sleep under the stars.
C) Yachting! Gourmet breakfast on the boat, fishing for lunch, champagne over sunset.
D) Off to Paris! Chauffeured limousines and an assistant to carry your shopping bags, of course.


3. What is your go-to makeup routine?
A) Pink flush on the cheeks, simple mascara and curled lashes.
B) A healthy tan and some lip gloss.
C) Soft red lips, fresh skin and winged eyeliner.
D) Bronzed face with a smokey eye and lip gloss.


4. You're meeting your girlfriends for Brunch. You would most likely wear:
A) Your favorite jeans, white t-shirt, brown belt and ballet flats.
B) Maxi dress, your vintage denim jacket, boots and crossover bag.
C) Colored denim, striped sweater, diamond studs and your Michael Kors purse.
D) Leather leggings, black tank, a leopard scarf and your new YSL pumps.


5. Your preferred PJ's are:
A) A simple nightie with a cozy robe.
B) Cute long johns and a loose tank.
C) A matching set of printed pants and button down top.
D) A silk & lace set…preferably in red.


6. You favorite nail polish colors are:
A) Neutral colors or French tips. They go with everything.
B) No nailpolish! That stuff is all chemicals!
C) Red or dark red. Why mess with a good thing.
D) Depends on what I'm wearing tonight…


7. My signature accessories are:
A) The bracelet my mother gave me and my gold studs.
B) However many pieces I can layer together. No such thing as too many rings.
C) My grandmother's pearls and my gold watch.
D) Long chandelier earrings and perfectly matched clutch.


8. Your shoe of choice is:
A) Nude pumps, you've had them forever.
B) Strappy leather sandals. They're insanely comfortable.
C) Ballet flats from Kate Spade because they're so adorable.
D) Which heels in your closet are the highest? Yea, Those.
Here are the results:

MOSTLY A: Classic feminine (Kate Middleton)
This style is all about classically feminine pieces. The mid length hem is one of the best pieces you can buy because It's universally flattering and will never go out of style. When you pair a mid-length skirt with a blouse you usually reserve for work, it transforms both pieces. Dainty accessories and closed toed shoes really complete this look.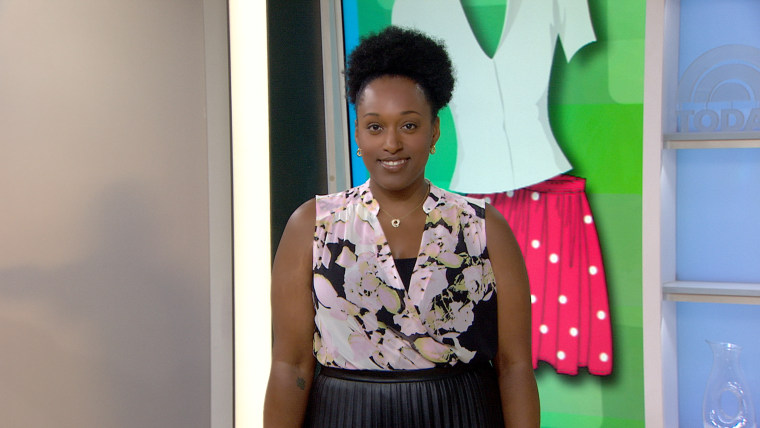 MOSTLY B: Vintage Bohemian (Nicole Richie)
If you just found out your vintage bohemian, don't worry! You do not need to go out and buy everything you saw from Coachella! All you need is one statement piece. The kimono is the perfect example. Paired over these flared Dittos jeans and tee it makes the whole look boho. Layering as much of your dainty jewelry together as you can is classic bohemian too and allows you to utilize the jewelry you already own.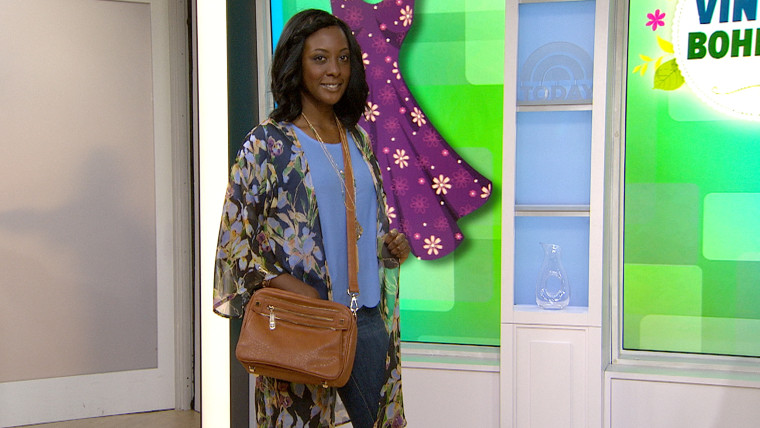 MOSTLY C: Preppy Casual (Taylor Swift)
Think Taylor swift or Zooey Deschenel. This style comes to life the moment you include nautical stripes and a blazer! Those are high impact pieces that can go a long way. But an easy way to try this in your closet right now is to layer a collared button down under a sweater or sweatshirt. Pop on a statement necklace under the collar and you've got some insta-prep happening!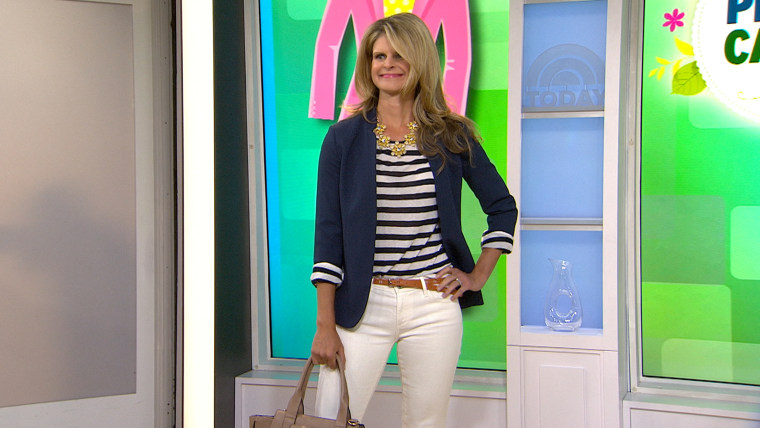 MOSTLY D: Bombshell Glam (Jennifer Lopez)
Surprisingly this look is the most simple because it's all about showcasing your assets. Start by getting a blowout for voluminous hair, make your skin glow, apply some lip pumping lip gloss and wear a body conscious dress. Trust me, this is that look that the men in our lives wait for and lucky for you it's achievable!