Are bras not supportive enough … of women of color?
A new Facebook campaign called "What's Your Nude?" is mobilizing women "fed up over the lack of diversity in bra manufacturing." The movement — with the simple plea "more brown bras, please" — urges women to contact bra makers throughout the month of February and demand greater representation in the lingerie section.
The issue? Nude bras basically come in one range of light colors (think blush, nude or tan), so women with darker skin tones don't have nearly as many options when looking for bras to match their own skin color.
"Women of color have voiced that they've been thinking this for years, and don't understand why it's taken bra makers and retailers so long to meet this need," founder Tara Raines, 31, a psychologist living  in Los Angeles, told TODAY.com.
Raines, who is black, was inspired to get active after having difficulty shopping online at major retailers, only spotting a few deeper hues at "exorbitant prices."  
A quick scan of Macy's and Victoria's Secret online show there are indeed a lack of extensive options. (And while several women wrote to Raines that Target carries a wide selection, she says she visited the retailer in Los Angeles last night and was unable to find even one brown bra in the entire store.)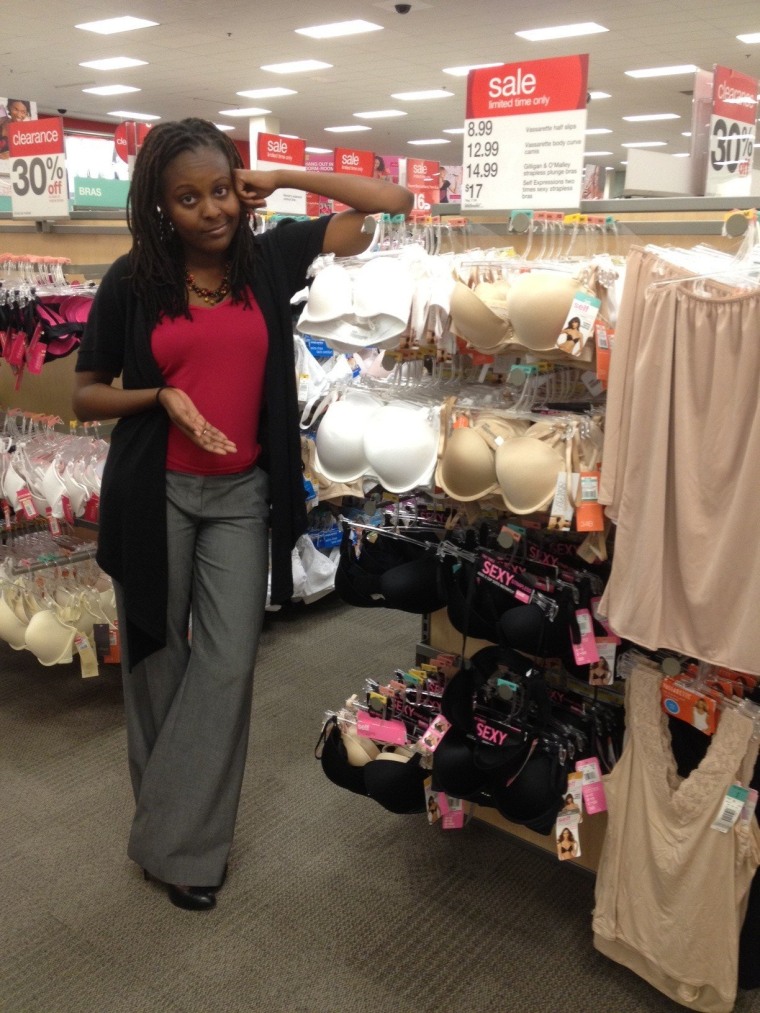 Women across the color wheel have taken to the cause – with 2,300 Facebook fans and rising. "Nothing worse than your beautiful clothes having the undergarments distracting the look because they don't blend with skin tone," wrote one disgruntled fan on the page. "Everyone should be able to have a naked color bra!" chimed in another. 
Several celebrities have also voiced their support, including comedian Sheryl Underwood, actress Holly Robinson Peete, singer Chrisette Michele, and chef Sunny Anderson.
"The support from women everywhere, all women of all colors, has been tremendous," said Raines, noting that even Caucasian women have joined the cause, though many of them admit they weren't originally aware of the problem. "They're baffled that something like this would still be an issue in 2012."
Where bigger brands fail, Raines says she has seen an impressive effort by smaller companies, including BeingU.me, a new nude lingerie company. "If mainstream retailers won't work to cater to us, then we want to use the campaign to shine a light on these newer companies."
More than anything, the campaign sparked a meaningful discussion, which Raines hopes prompts companies to be more inclusive of all women items, ranging from shoes to hosiery to even bandages. "We still have a lot of work to do to get the attention of bra makers so I don't think we'll extend this campaign beyond bras, but we will proudly support individuals and organizations who want to take up those other platforms."
Rina Raphael is a TODAY.com editor who demands better representation for nude heels.
More: L'Oreal ad banned for making Rachel Weisz look 'misleadingly' smooth