Thanksgiving is here! While the thought of diving into plates of turkey, mashed potatoes and pumpkin pie is always an exciting one, there's one stressful element: the question of what to wear.
Whether you're packing for your first holiday at the in-laws or heading to a friends house for a day of football and eating, it's important to find just the right outfit to be appropriate and feel comfortable enough to eat a feast.
To help solve the great debate of what to wear at your Thanksgiving feast, celebrity stylist Melissa Garcia stopped by TODAY Wednesday.
Sweater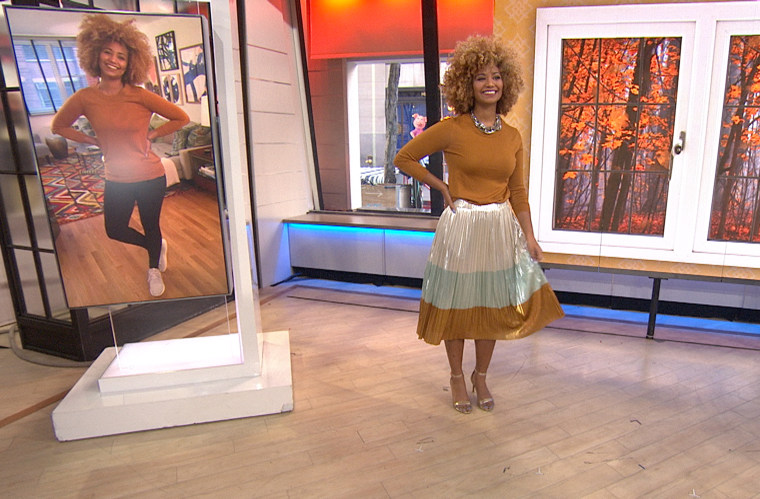 The go-to comfy sweater that you rocked all morning to watch the parade can also be worn to your Turkey Day meal. Seriously! All you have to do is change up your bottoms. Swap out your leggings for a shimmery, midi-length skirt, add some heels and voila, you'll be ready to go out in style.
RELATED: The 1 sweater you need for every occasion this fall
Flannel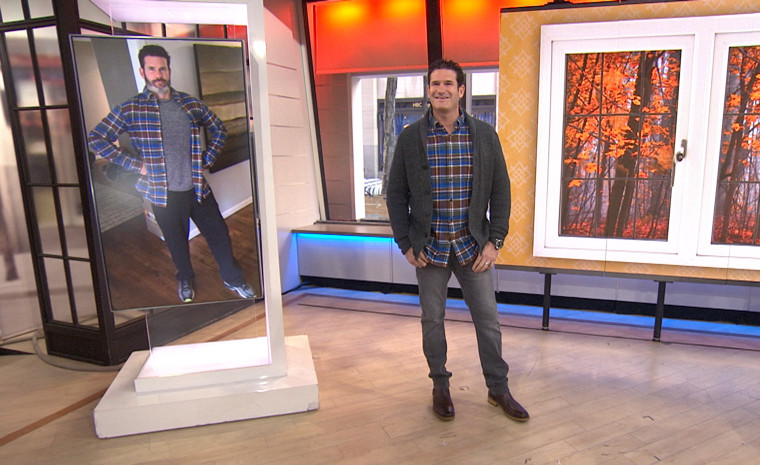 Forget about changing out of that cozy flannel shirt that you've lounged in to watch football. Put on some dark-wash jeans, a shawl sweater and brown leather boots and you'll be ready to go to dinner. It'll be such a quick change that you won't have to miss a minute of the game. Now that's a win-win.
White button down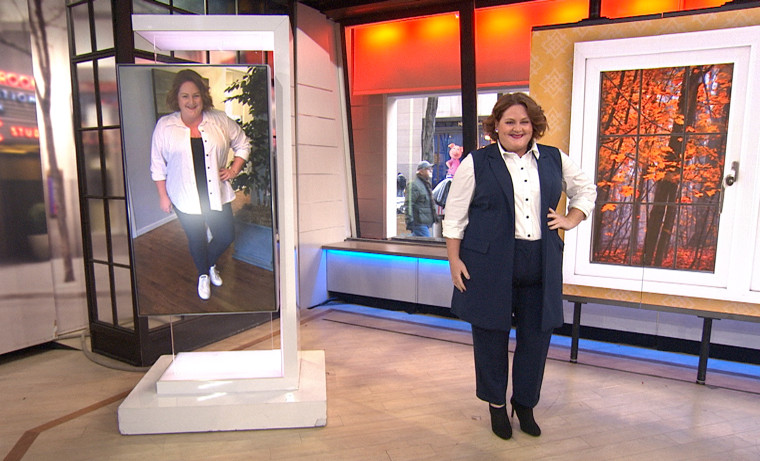 That classic white button down that's sitting in your closet just might be the secret to the perfect Thanksgiving outfit. Give it a cool update by pairing it with dark pants, a long vest, booties and a bold statement necklace. The best part is, all of these pieces will work separately to make additional outfits!
RELATED: Does this necklace match my top? Here's your answer
Jeans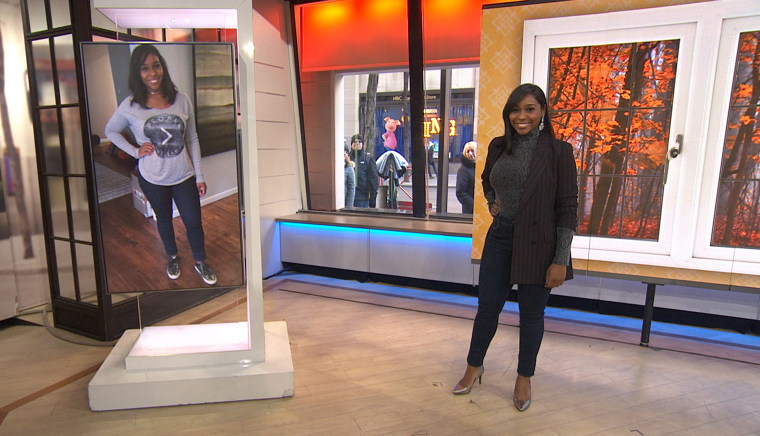 Can't bear the thought of getting out of your comfiest pair of jeans to go eat? Neither can we! Turn them into holiday-worthy outfit by rocking them with a turtleneck, long blazer, glitzy earrings and metallic pumps. You'll look both fashionable and comfortable in this number. What could be better?