With May officially here, the countdown to summer is on! If the warmer weather has you looking to change up your style, you're not alone.
Sprucing up your wardrobe is actually quite easy this season, as style expert Brooke Jaffe explained. She visited TODAY Tuesday to break down different ways to wear the top trends.
It's easy as buying one new item and getting two or three completely different looks just by adding clothes you already have in your closet. Here's the three items you need to do it!
A Statement Blazer
For an instant refresh to your current wardrobe go for a statement blazer in a fun hue like pistachio. It's incredibly versatile as it can be worn with everything from jeans to dresses.
This item is almost sold out but Nordstrom sells two that are very similar: a double-breasted mint version that's perfect for spring, and an oversized menswear-inspired blazer, both for $75.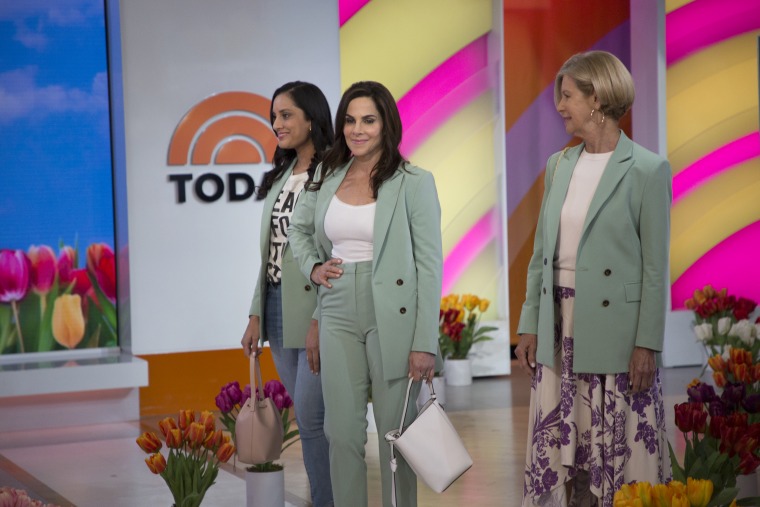 Look 1: Business chic
Take the head-to-toe suit up a notch by going for a color other than traditional black, navy or gray. A pastel suit is an easy to way to make a statement that's trendy but easy to try. When it comes to accessories, stick a modern neutral like white.
Complete the look:
Look 2: Casual but polished
For a look that's casual yet still polished, this outfit is your answer. Update your classic jeans and T-shirt combo by pairing it with a colorful blazer.
Complete the look:
Look 3: Day to date night
Instead of reaching for your classic denim jacket to wear over flowy dresses and skirts, try a statement blazer. Add a fun straw bag and you're ready to go!
Complete the look:
Mules
If there's one shoe you need this season, it's mules! These slip-on shoes are both comfortable and flattering since they provide coverage on the ball of the foot. Invest in a neutral-colored pair, so you can wear them with all your favorite warm-weather outfits.
These are on sale for $27 on Amazon right now!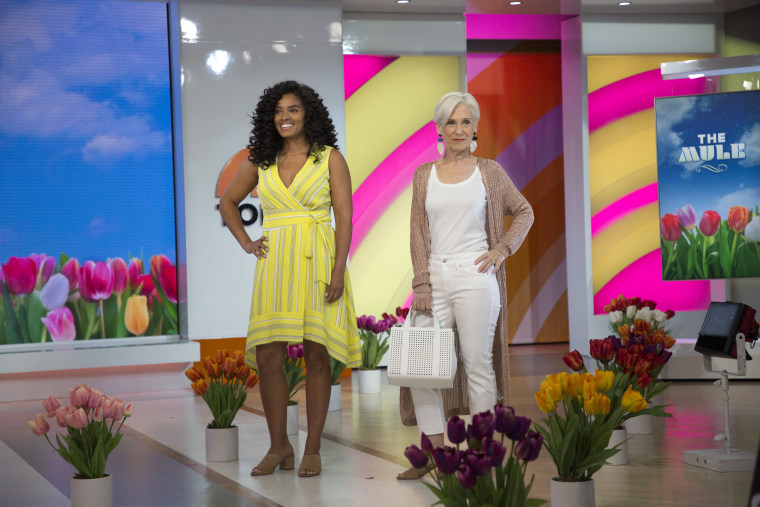 Look 1: Bright and sunny
From outdoor parties to a night out or even the office, a neutral mule will go with just about any spring dress or skirt.
Complete the look with this $80 wrap dress from Macy's and these disk drop earrings from Baublebar.
Look 2: Bright whites and stunning neutrals
Year after year, white jeans are a favorite go-to for spring and summer. You can play into the neutral tones of your mule shoes by pairing it with a matching sweater. Add a stylish tote bag and you've got a sophisticated look for everyday wear.
Complete the look:
A Slip Dress
This is about to become your new go-to dress for all occasions! With a simple switch of accessories, you can transform a slip dress from everyday errands to black tie. It's also a great layering piece, especially as the weather starts to heat up.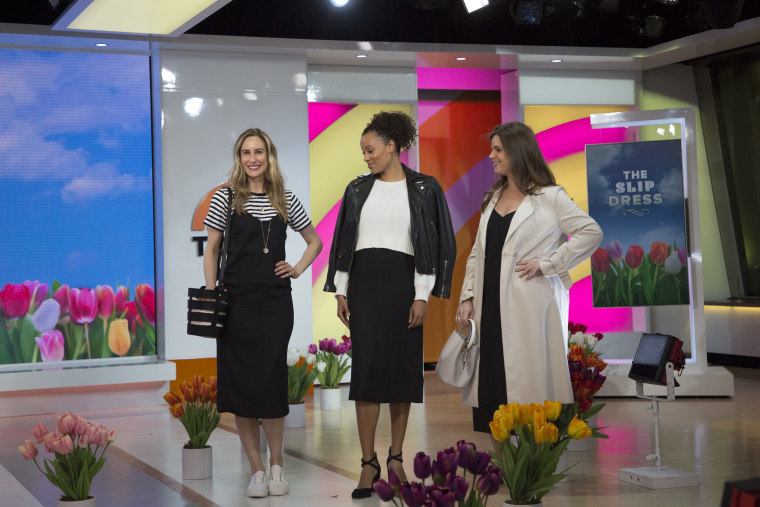 Look 1: Running errands in style
For the spring, try layering a T-shirt under a slip dress. In the fall and winter, you can try the same look with a turtleneck underneath for added warmth. Pair it with your favorite sneakers for a casual and comfortable look that's still stylish.
Complete the look:
Look 2: Dinner to date
Some careful layering is all it takes to transform your slip dress into something more like a skirt. Add a summer sweater and top it off with a leather jacket for a completely different outfit.
Complete the look:
Look 3: An evening out
Another major trend of the season is deconstructed topper coats. It's a more relaxed version of the traditional trench. Throw a coat on over the slip dress, put on some heels or slides and no matter where the day takes you, you'll look fabulous!
Complete the look: