These curves are real — and they're spectacular.
That's the message women who struggle with their fashion choices have been sending for years — and a new study offers fresh ammo in the war for more choices.
American women have long been told that the average size is 14. Wrong! It's actually a size 16, reveals a study in the International Journal of Fashion Design, Technology and Education that sheds a major light on how retailers view the term "average.'"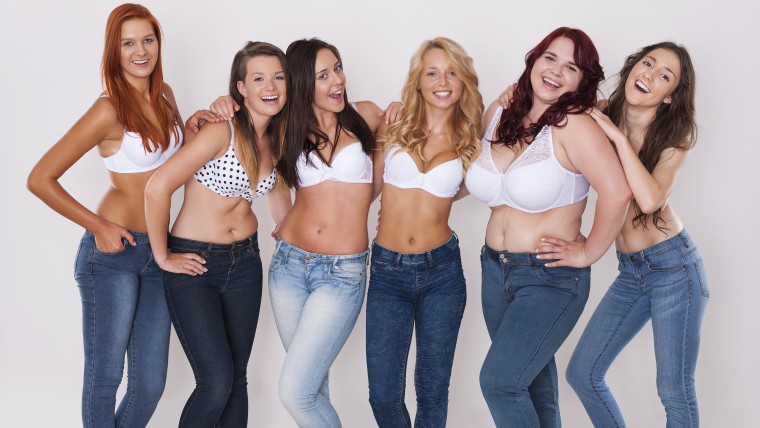 While the phenomenon of "vanity sizing" from store to store has made it difficult for most women to pinpoint their actual size in trickier clothing items like jeans and swimwear, it's no secret that what we find on the racks is getting smaller and smaller by the season — leaving us with unrealistic, teeny-tiny options that we just can't squeeze into.
The journal, a publication of the Textile Institute, launched an extensive study of women's real body measurements, reports the Revelist.
RELATED: It's not you — women's clothing sizes don't make sense
After sampling the measurements of more than 5,500 women in the United States, the study revealed that over the last two decades the average waist size has increased 2.6 inches, from 34.9 inches to 37.5 inches, with "even greater distinctions found when considering race and ethnicity."
"We hope that this information can get out and be used by industry and consumers alike. Just knowing where the average is can help a lot of women with their self image," one of the study's lead experts, Susan Dunn, told TODAY via email. "And we hope that the apparel industry can see the numbers and know that these women aren't going away, they aren't going to disappear, and they deserve to have clothing."
"That the clothing should fit well, both in style and measurements, and be available elsewhere than back corners or solely online is still a controversial topic," she added. "Why?"
RELATED: Here's why women around the globe are sharing their clothing sizes
Dunn and co-author Deborah Christel — both faculty in the department of apparel merchandising, design and textiles at Washington State University — found that the average size of the American woman now falls between a 16 and an 18, the lower end of plus sizes.
The finding comes as body-positive celebrities like Melissa McCarthy launch their own clothing lines in order to make fashion more fun and accessible for consumers who wear above a size 12. McCarthy's line, Seven7, carries an impressive range of options, from size 4 to size 28.
"People don't stop at size 12," the "Bridesmaids" actress told More magazine back in May.
RELATED: Teen calls out American Eagle for inconsistent women's sizes
The report has the potential to not only redefine America's perception of the word "average," but also the way that women's retailers design, market and sell their clothing to consumers — which could make for a whole new shopping experience with less stressing and better dressing in the future.
Sign us up!