Eyebrow trends come and go, from thin and sharp to bold and bushy à la Cara Delevingne and basically every other model who's been hot in the past few years.
But the new eyebrow trend we can't get enough of is microblading, a tattoo technique that fills brows out or reshapes them by drawing on tiny lines that look like individual hairs.
We know what you're thinking: tattooed eyebrows? No way. But hear us out. Microblading leaves brows looking natural, not scary, said Jen Terban-Hertell, co-owner of East Side Ink, the celebrity-approved tattoo parlor in New York City.
"It sounds terrifying, and there's this stigma of grandma's blue arch eyebrows, but these are completely different," she told TODAY Style.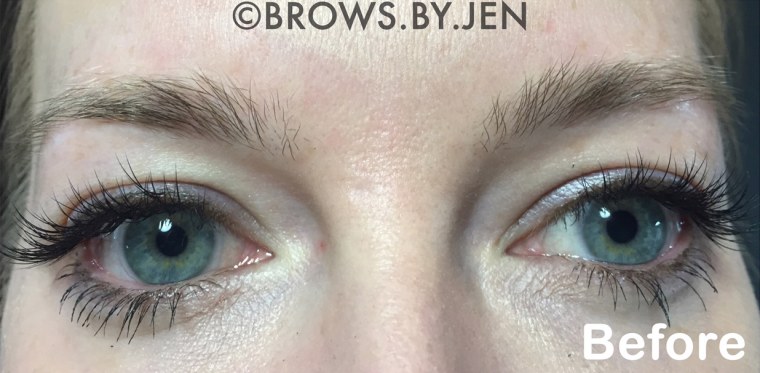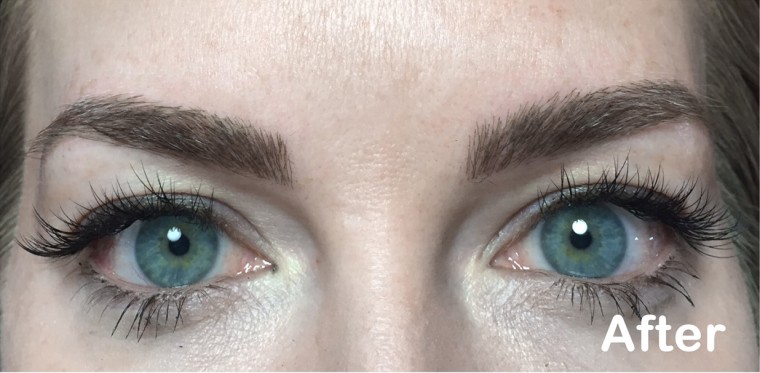 Microblading is done with a hand-held tool — it "looks like an X-ACTO knife made out of needles," she said — that puts pigment into the skin, but doesn't go as deep as a normal tattoo would.
It's also semi-permanent. Your microbladed brows should last between one and three years, Terban-Hertell said, adding that 18 months is typical for most of her clients.
The procedure differs depending where you go, but she sees people twice — once for an initial appointment and then once the brow has healed for a touch-up.
"The actual microblading is probably the shortest part of your appointment," Terban-Hertell said. "I spend a lot of time getting to know my clients and what they want, what's realistic for their face and then drawing on them to make sure they're happy with the shape."
"I work with the brow bone and the structure of the face and make sure the eyebrows are moving when you're making expressions and they're on the right part of your face," she added.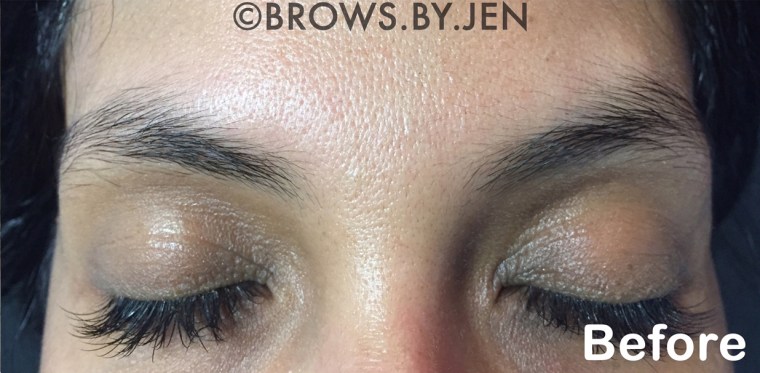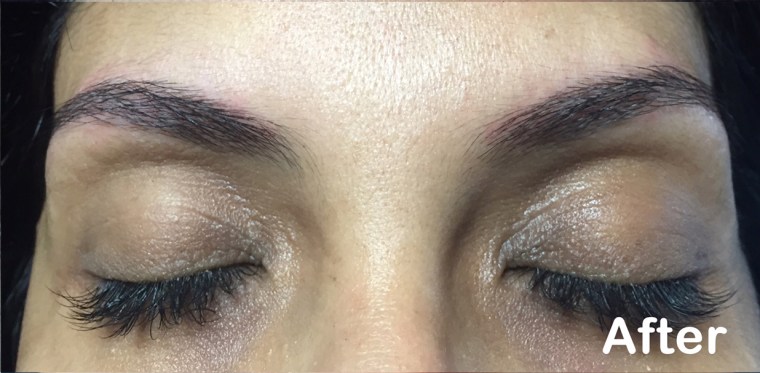 But be warned that microblading is more expensive than drawing your eyebrows on every morning: prepare to spend at least $500 and that appears to be on the low end for the service. It's also a bit painful, but nothing that would scare most people away. "It feels kind of like plucking," Terban-Hertell said, adding that she numbs the brow area before microblading. (And, hey, maybe that's a small price to pay for having "eyebrows on fleek," but that's your call.)
The procedure is still relatively new to the United States, but Terban-Hertell suspects it's about to become a "craze." And if you follow any beauty buffs on Instagram or you've somehow stumbled upon the #microblading hashtag already, you might argue the craze has already begun.
"It's extremely popular in other countries and just now getting popular in the states," she said. "Most of my clients haven't heard of it, or they're just hearing about it now. But in the next year or so, it's going to be all you're going to hear about."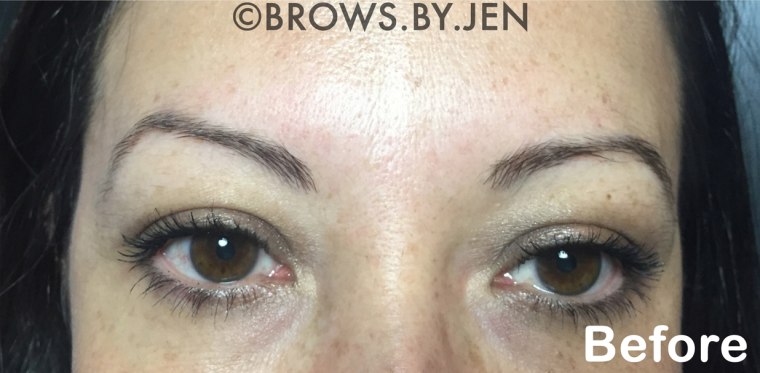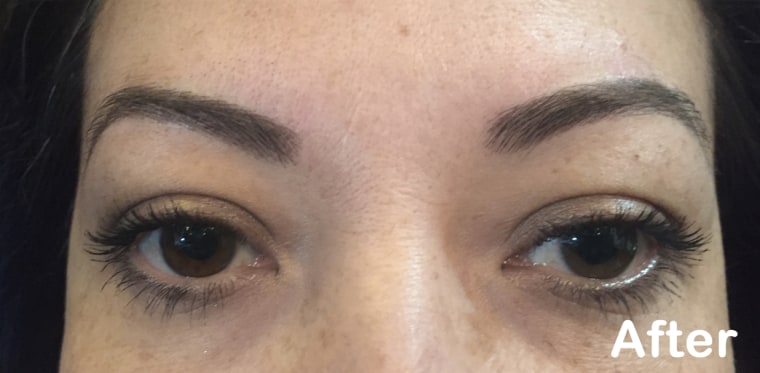 Terban-Hertell herself is just starting to see the impact the service has had on her clients, who find her mostly through word of mouth.
"When I started doing this, I thought it looked fun," she said. "But it's funny, the one thing I hear most often from my clients is that it's life-changing, which is not a quote I thought I would hear when talking about eyebrows!"
"There are women who won't leave the house if their eyebrows aren't drawn in," the artist added. "Or they'll avoid certain activities like a beach day or something that will cause their brows to sweat off or wipe off. But (after microblading) they can go to the pool or to Bikram yoga or whatever it is. This has turned out to be so rewarding because it changes the way people feel about themselves."