When Lizette Vasquez and her husband learned their baby had Down syndrome through a prenatal test, the couple went from "over-the-moon excited" to not knowing what to do next.
"Our world crashed," Vasquez, whose son Lucas is now 4 years old, told TODAY. "There was a time when I didn't know if the world would ever see my son as beautiful."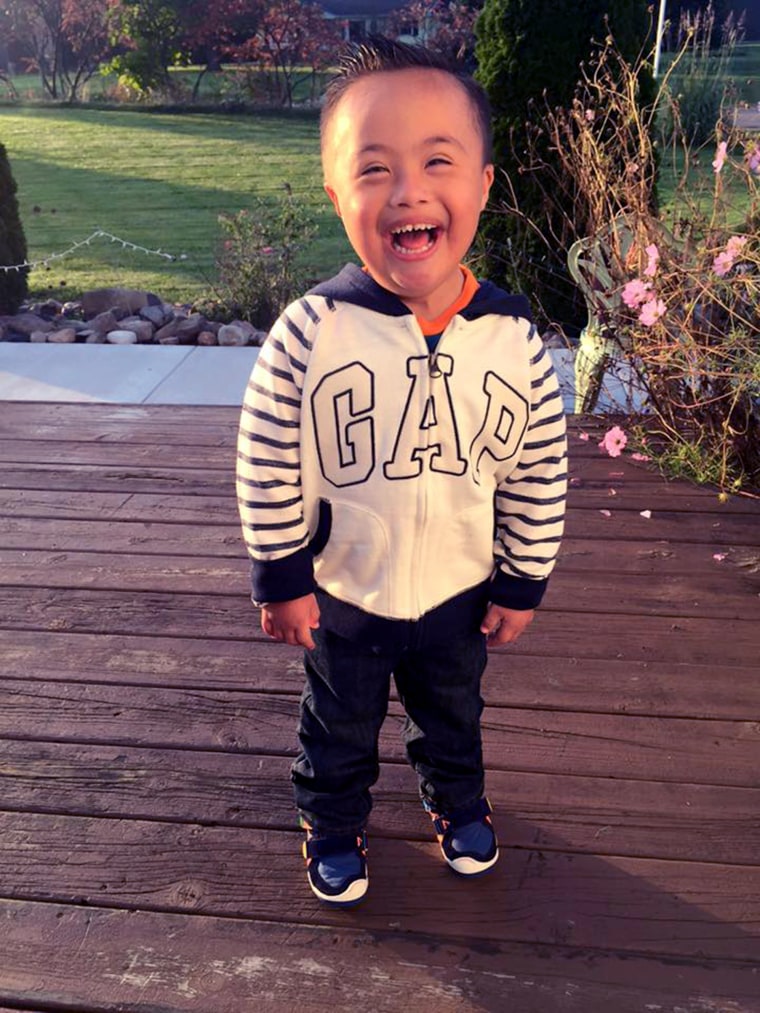 Enter Changing the Face of Beauty, an organization dedicated to diversifying advertising campaigns, and encouraging retailers to feature children with disabilities alongside those without. On Sunday night in Chicago, the group held its first fashion show at Land of Nod, a children's furniture store. Lucas was one of 22 kids, about half with disabilities, who participated, wearing designs from brands that partnered with Changing the Face of Beauty.
RELATED: Tommy Hilfiger launches 'inclusive' clothing line for kids with disabilities
"It was exciting," Vasquez said. "I thought it would be overwhelming for him, but he rocked it."
"He walked with his dad," she added. "He took a second to look around at all the people clapping and yelling his name and taking his picture, but then he turned on his smile and he just started his walk."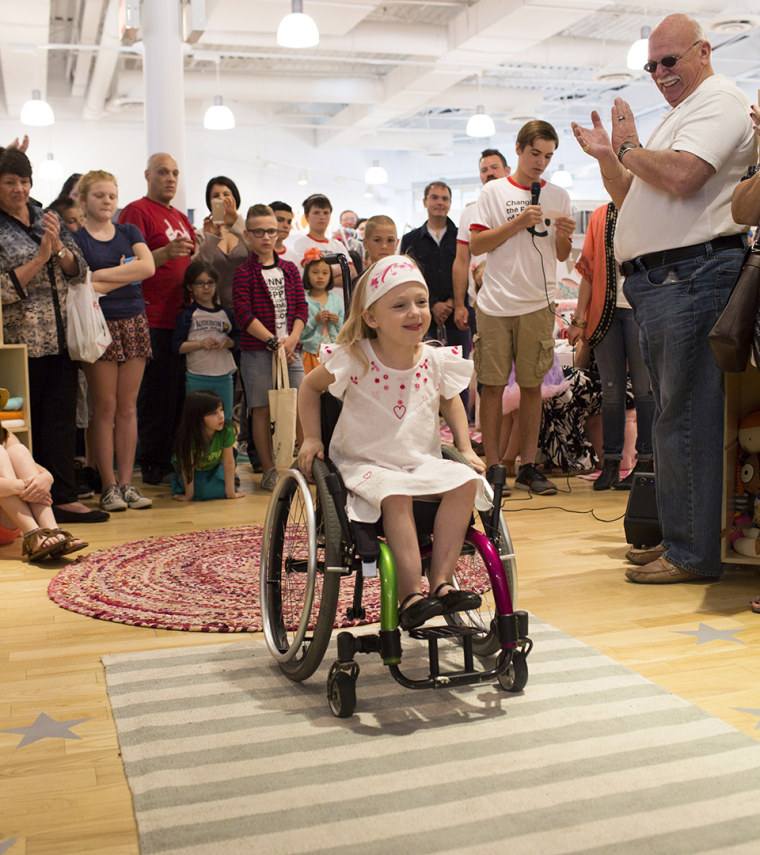 Her initial fear about her son's disability has since subsided — Lucas is a happy kid who loves music and being in front of the camera, she said, and he's been featured in other small photo-shoots and campaigns in the Chicago area, where the family lived until a recent move to Eaton Rapids, Michigan.
RELATED: Mom photographer pushes for more ads showing kids with disabilities
"We started just answering open casting calls," she said. "It was like, hey, let me submit my child, he fits the criteria. Then I quickly realized that Lucas loves the camera. He has a dazzling, amazing smile and can brighten up the room. There's something very intrinsic about what he's showing from within that I honestly can't take credit for ... I see how much he enjoys it."
Years ago, she connected with Katie Driscoll, the founder of Changing the Face of Beauty, who's also a mom of a child with Down syndrome.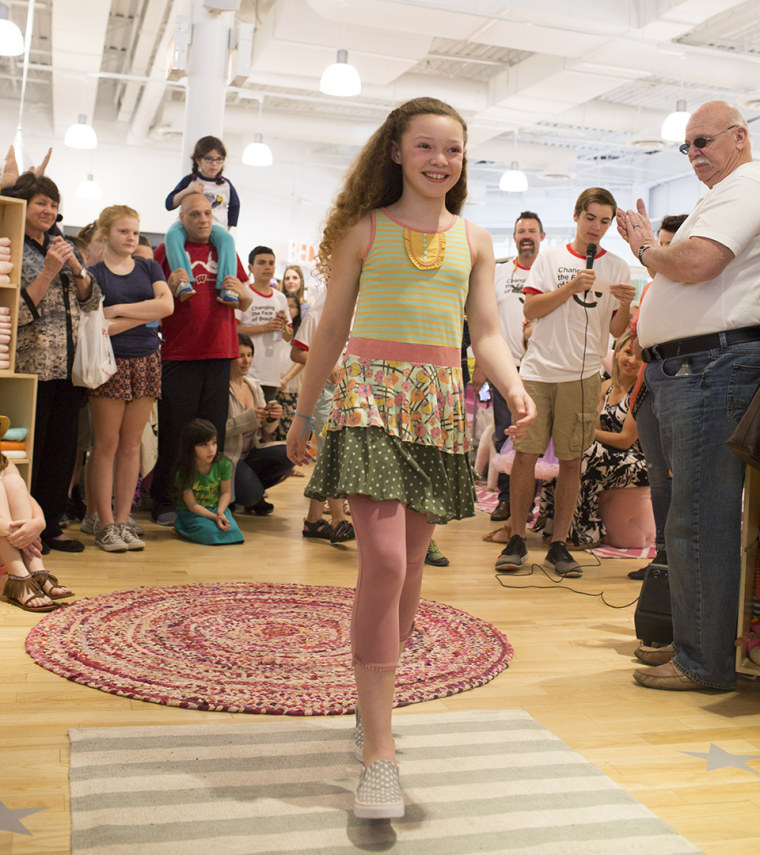 "I thought, now here is a way to make a difference — not only for Lucas, but for the world," Vasquez said. "How can I not be a part of that?"
Driscoll works with brands and retailers to encourage them to include children with disabilities in their advertising campaigns, and last year she even teamed up with Gap for a runway show. But her goal isn't to focus on disability, she told TODAY; it's to promote diversity, because that's simply what is real.
"For me, they're just kids," Driscoll said of watching such the diverse group of models come together. "Really, it's how we live in the world. We all go to school together, we all live together, so why shouldn't advertising reflect that? Parents say, 'My child has been involved in some things, but it's always been so disability-focused. This gives my kid an opportunity to be a kid, just the way they are.'"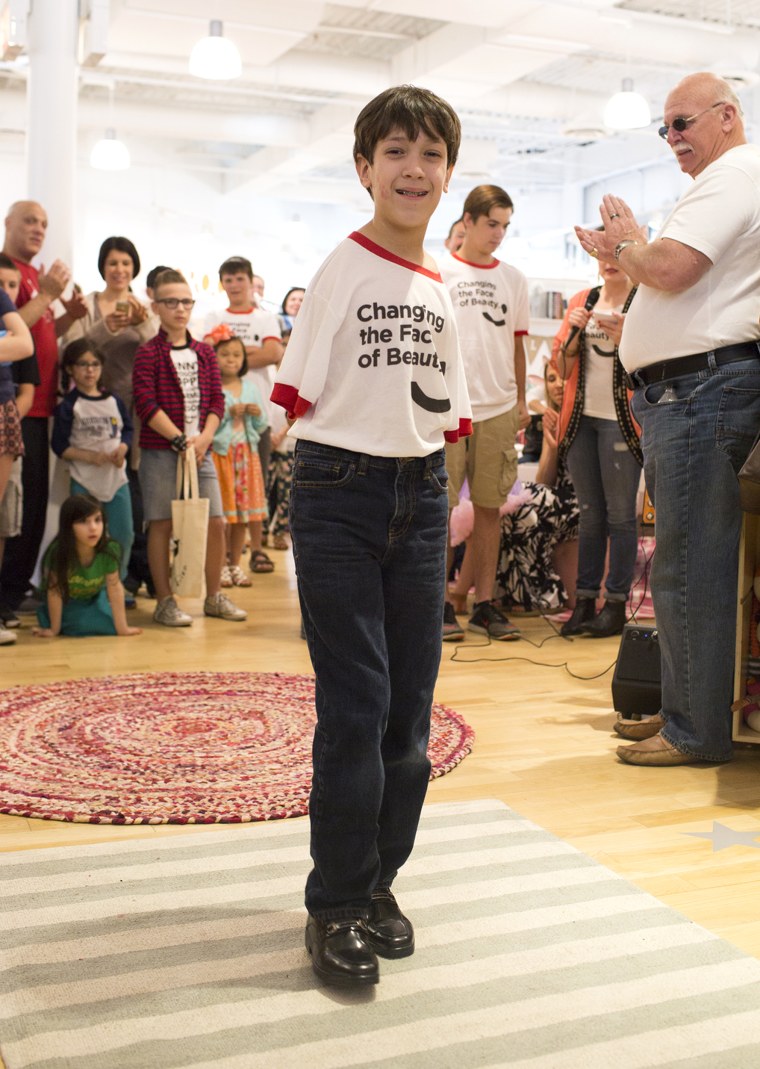 That's why when Driscoll sets up awareness events like Sunday's fashion show, she doesn't only scout models with disabilities. Some of the children who participated in the Land of Nod show were professional models; others were children who had Down syndrome or another intellectual or physical disability, like a limb difference.
RELATED: Model with one arm fights for diversity in the fashion world
"We don't focus at all on what makes anyone different," she said. "I think it was hugely successful. The place was packed. We really just communicated a message of what inclusion looks like."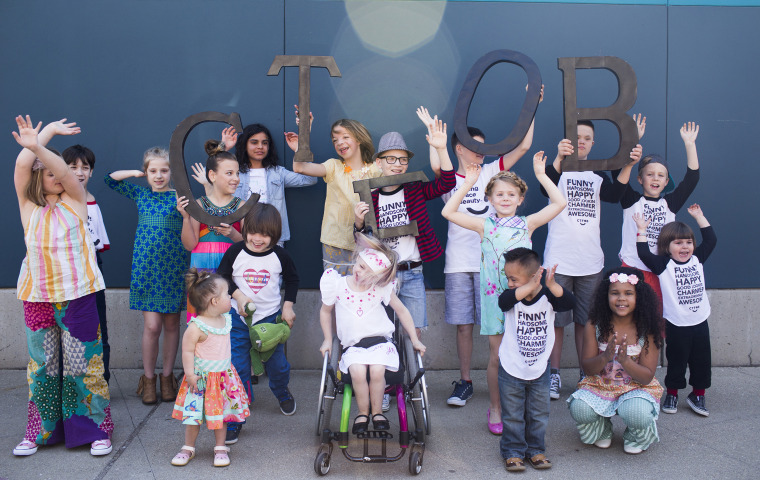 "If anything comes of this show, it's a reminder to Land of Nod and all the major retailers out there of what it means to these families and these kids to be represented and to be seen in advertising," she added.
And on top of spreading a positive message, it was a good time for the families and children involved, like Lucas.
"He's taken us places we never thought we would go," Vasquez said.