As usual, the lovely ladies and gentlemen of Hollywood looked smashing in their glamorous gowns and fetching tuxedos on the red carpet Sunday night. But what if they wore something a little different? TODAY style editor and Bobbie.com's Bobbie Thomas pulled out her fashion wand to re-style the Oscar red carpet.
Vote for your favorite re-imagined looks below:
WHAT IF... Kerry Washington wore her hair the way she did for Golden Globes?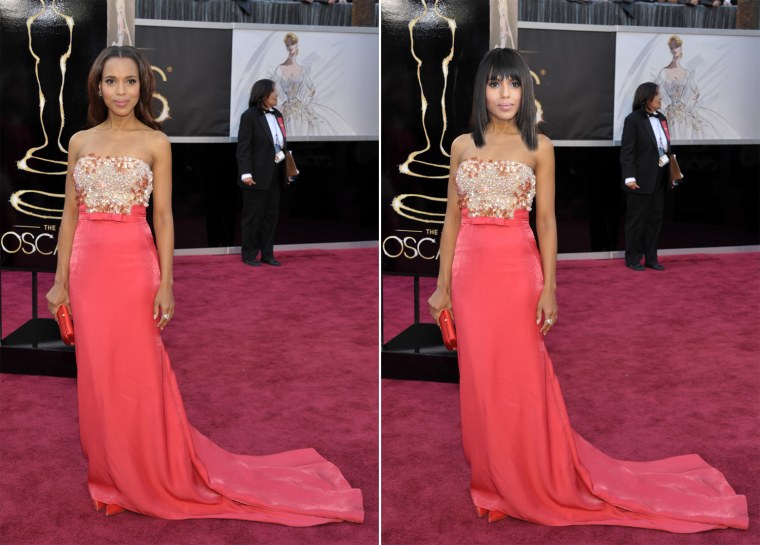 Bobbie's note: Sleek, straight hair with bangs added a modern statement to the sweet beading and bow on Kerry's dress.
WHAT IF... Reese Witherspoon and Catherine Zeta-Jones swapped dresses?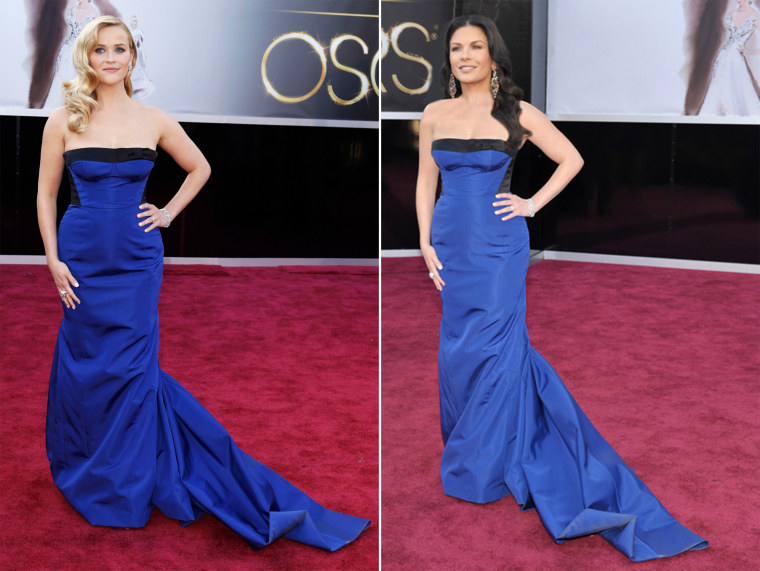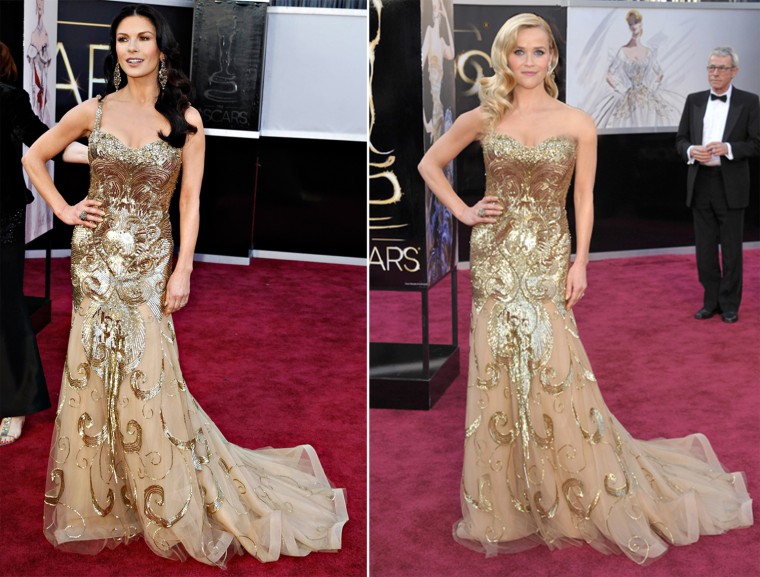 Bobbie's note: Catherine Zeta-Jones exudes sex appeal and Reese Witherspoon's polished Louis Vuitton dress offers polished sophistication. Reese instantly glows in the golden Zuhair Murad Zeta-Jones wore, and it gives the sweet star a little extra flash.
WHAT IF... Jennifer Aniston's classic Valentino was in a bright, bold color?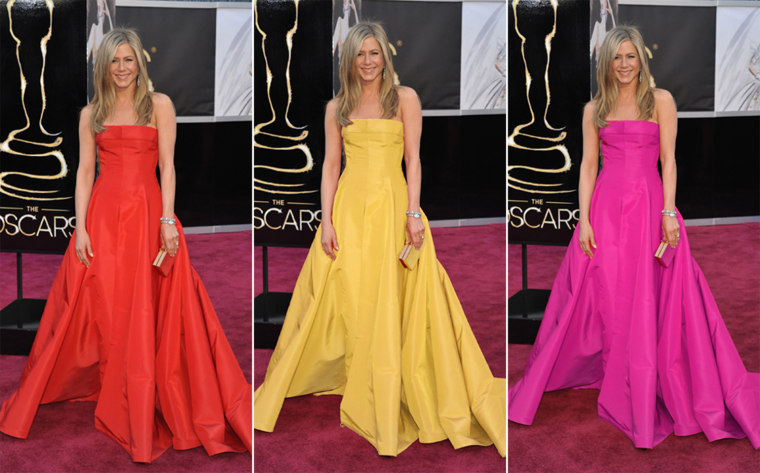 Bobbie's note: Jennifer prefers classic colors and cuts, but because this Valentino is a timeless silhouette, it could have handled a bold, unexpected color (which would be fun to see Jennifer pull off).
WHAT IF... Zoe Saldana's Alexis Mabille Couture gown was all white?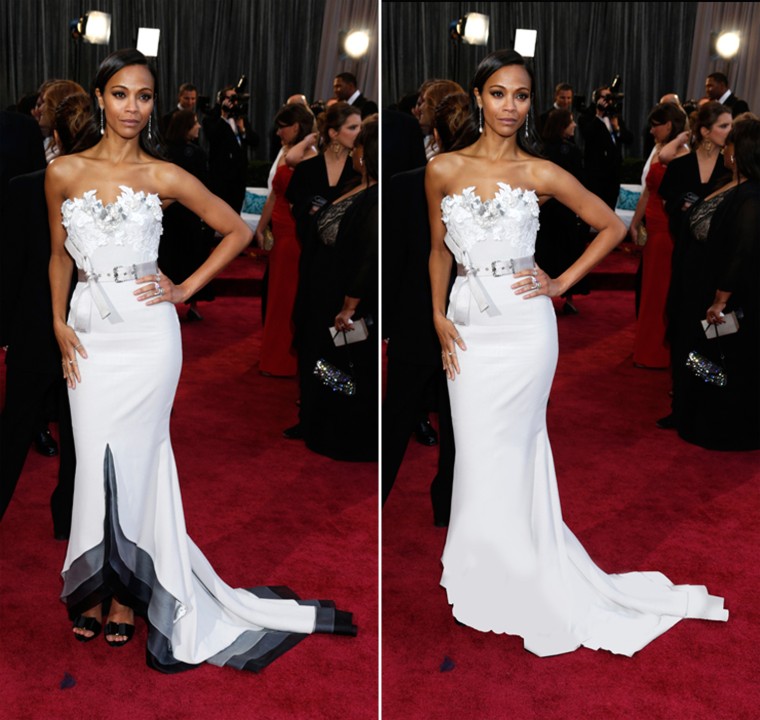 Bobbie's note: While I loved the Givenchy gown Zoe wore to the 2010 Academy Awards, I think less would have been more for this gown. The color distracts from the top and cuts off her frame.
WHAT IF... George Clooney and Bradley Cooper shaved?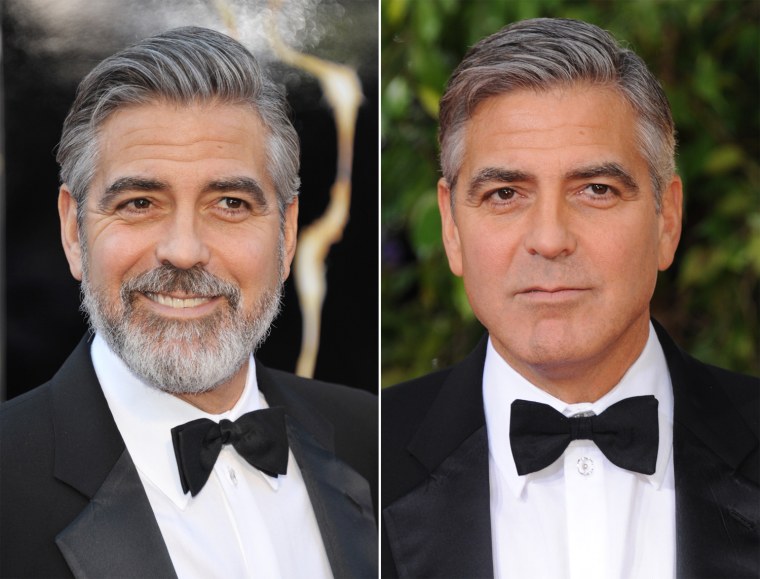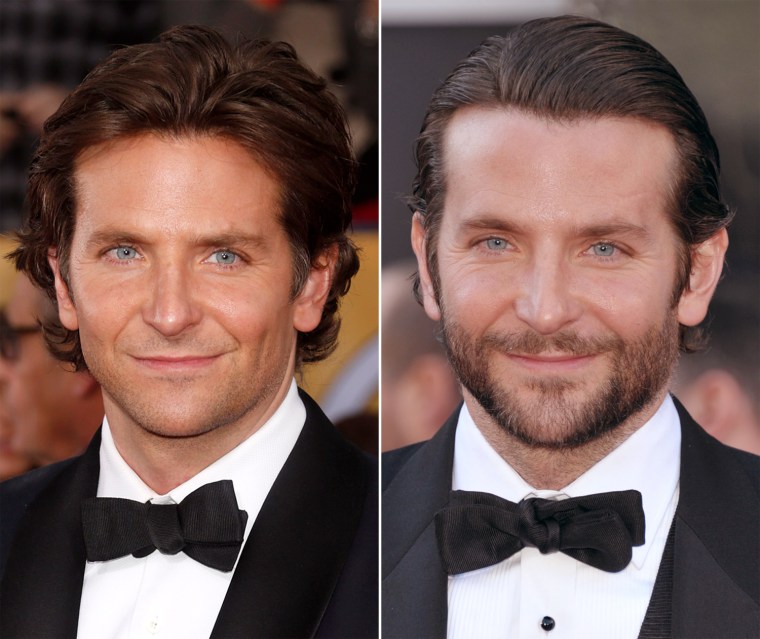 Bobbie's note: This one was for the ladies!
More:
Les Nipplerables? Hathaway's dress draws attention
Helen Hunt opts for H&M (really!) on the red carpet