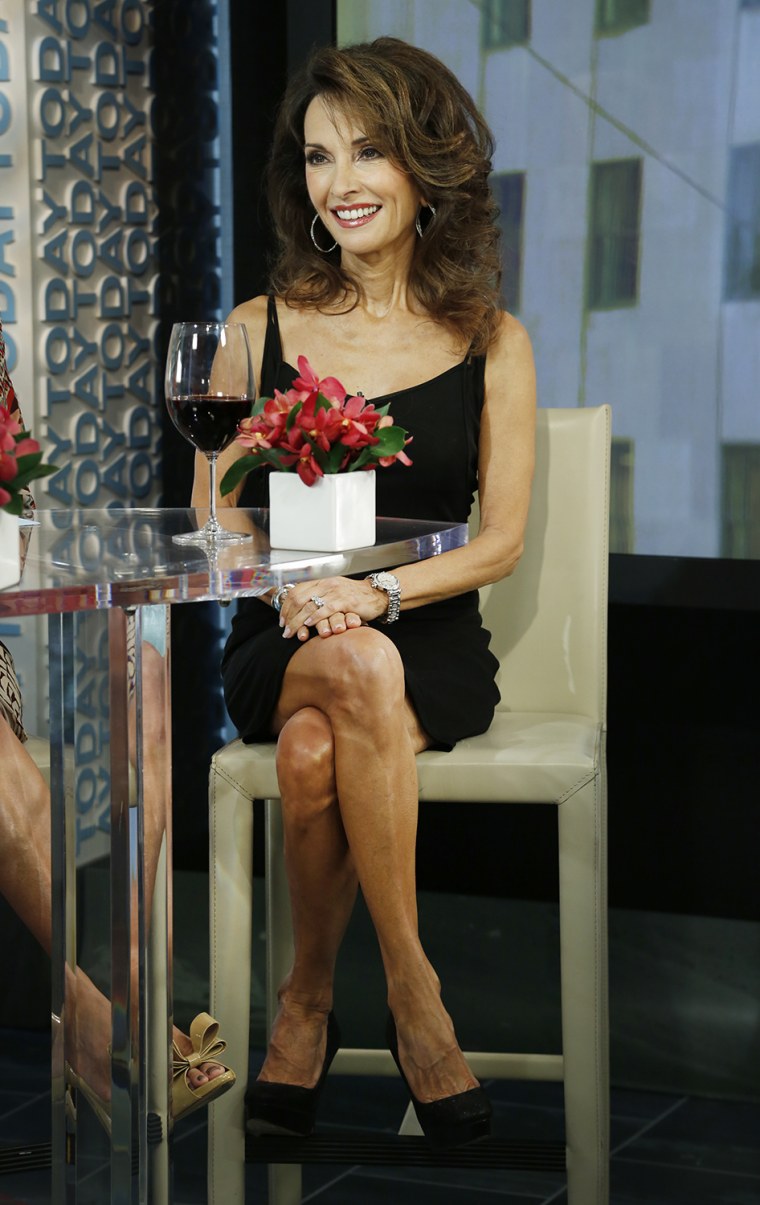 Actress Susan Lucci joined Kathie Lee and Hoda on Tuesday to talk about her new role as the host of Investigation Discovery's true-crime series "Deadly Affairs." The former "All My Children" actress was sporting a simple, chic black dress for the occasion. 
Did you like what Lucci was wearing? Here are the details:
Gucci dress

Jimmy Choo shoes

Cartier watch

Lucci, 66, said her wardrobe is often affected by her mood, but the roles she plays on television are also a frequent influence. 
"When I get ready to play a character, I'll actually go shopping with the mindset of that character," Lucci told TODAY.com. "But this is simply me ... Like most women, we have a lot of ways we feel when we wake up in the morning, and this is what I was feeling today ... I'm happy in my simple black dress."
From Usher to Emmy Rossum, stylish guests share their outfit inspiration backstage at TODAY.